Finding great food is always high on the top of my travel list. In Rabat it's no different and every time we visit Rabat I'm always looking for new places to try. Luckily I also have quite a few friends living in the city who pass on their recommendations.
Rabat is the diplomatic capital of Morocco so there are a wide range of people who call it home. This also means there's a wide array of food available.
In this list I'm sharing some of the best restaurants in Rabat that I've either personally tried or have been recommended to me. If you're looking for street food instead of sit down restaurants head to the old Medina and watch to see where the Moroccans are going!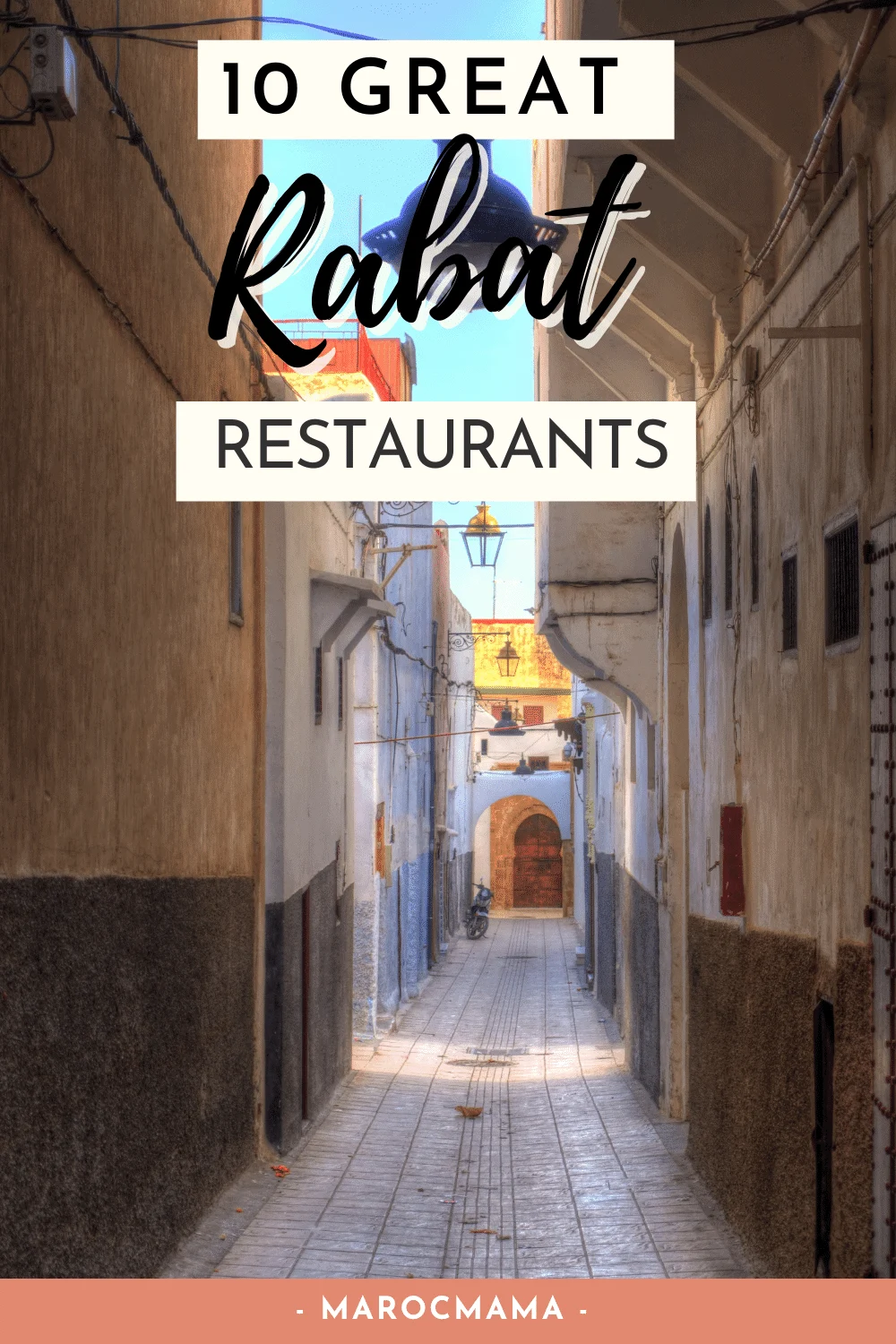 Ty Pots
Ty Pots is the perfect location for a sunny lunch in their adorable little garden amidst the buzzing neighborhood of Hassan, downtown Rabat. Their salads and toasty sandwiches are delicious.
Ty Pots also has an amazing deli with fresh cheeses, meats, and sausages from Europe; a bit pricey but just in case you want to splurge for a special occasion. The staff is lovely as well; the only downside is the parking as Hassan is such a busy area. There are plenty of little side streets around the restaurant, however, so be patient and you will likely find a spot. And here's a bonus-yummy Sunday brunch!
Yam al Sham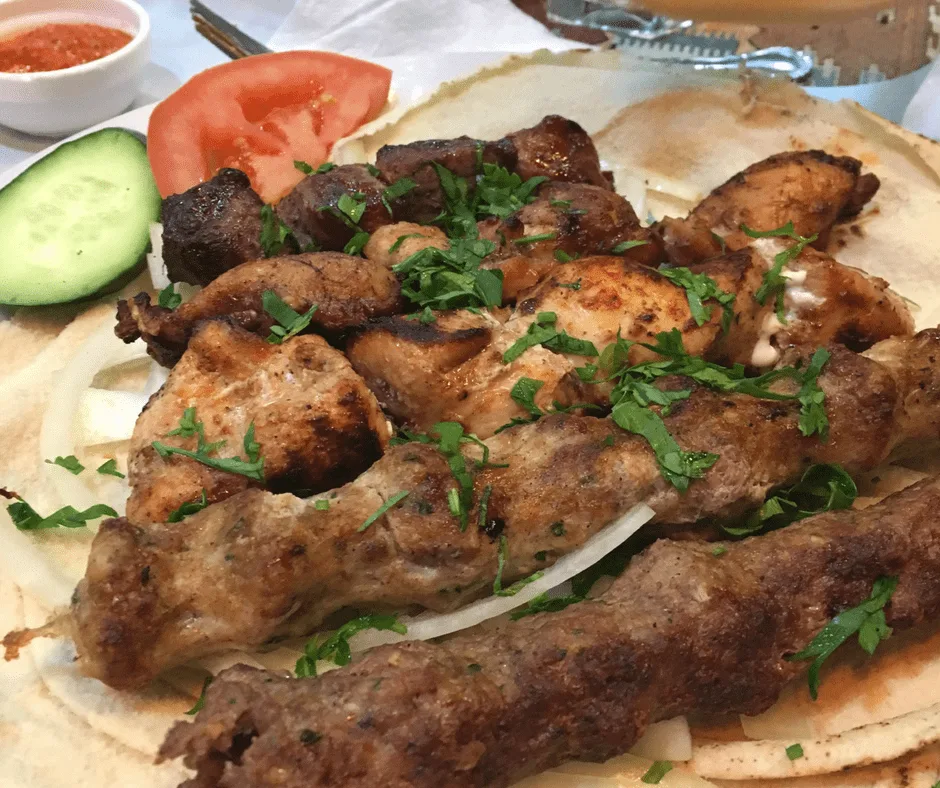 If you're in Rabat just make yourself a reservation here first thing. The later you show up the less chance you'll have of getting in, and you'll more than likely have a wait for a seat. Not only is it very popular, the food is exceptional. This isn't Moroccan and you won't find a tajine on the menu – it's Syrian and very authentic. There's really nothing bad you can order but make sure to start off the meal with the mezze, get a mint lemonade, and save room for some of the pastries for dessert.
Sultan Saray
For simple, Turkish fare this is a great place to go in the Agdal neighborhood. The grilled food is very good as are the starters. But by far my favorite was the kunafa which is hard to come by in Morocco. There is ample seating but on weekends reservations might be warranted.
El Tropic/Bee On 6th
If you are passing through Rabat, do save time for lunch at one of the city's best spots; El Tropic. ET is owned by the fabulous Pepe, who is also the owner of the long-established Spanish tapas restaurant and bar, Sa Caleta. ET has a lovely little outside seating area as well as a charming interior.
Pepe uses locally sourced produce and his menu is top-notch; from the choices of foods to the flavors and presentation of his dishes. The 'Budda Bowls' are delightfully delicious and colorful and kids will love the pancakes with caramel sauce + bananas.
There is a nice selection of eggs for breakfast, making El Tropic a fab spot for Sunday brunch. We love their homemade carrot cake with a generous helping of cream cheese icing. Prices are also very reasonable. Do try their famous juices and smoothies as well! Above El Tropic is Bee On 6th Concept Store; a hot spot for trendy, quirky gifts with a Moroccan flair.
Le Dhow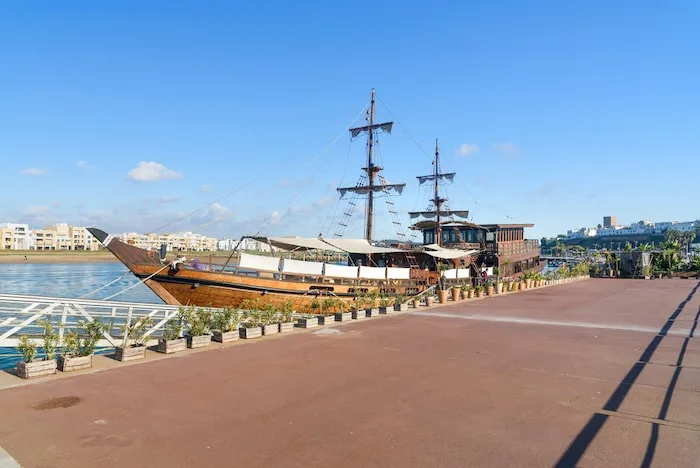 This ideal spot, designed in the form of a traditional dhow boat, is located just in front of the medina on the Bou Regreg River, adjacent to the Atlantic Bay. The menu has choices of European, Moroccan, and Mediterranean cuisine. Enjoy the lovely view of the port and water beyond with a glass of wine or beer.
Il Giardino
Next door to the Italian Cultural Center of Rabat, you will find the delightful Il Giardino Restaurant, owned by the charming Giovanni Insolda. His son, co-owner of Il Giardino is Chef Guiseppe, creating authentically Italian dishes in a warm atmosphere. The friendly staff is part of the charm of the restaurant. Giovanni and Guiseppe have a fabulous range of Italian fare as well as Italian + Moroccan wines.
The pizzas are delicious and do not miss out on trying the eggplant starter, 'aubergine' with homemade tomato sauce + melted mozzarella, as well as the burrata; a melt-in-your-mouth mozzarella-style cheese with tomatoes. The restaurant is quite small, however, there is a quaint garden in front of the enclosed part of the restaurant where you can sit when it's warm outside.
Brush up on your French, Moroccan Arabic (Darija) or Italian, though, as the welcoming staff speaks only a smattering of English. In our opinion, though, Italian food appreciation is universal and it's very much worth the effort!
Greenwich Deli + Kitchen
This quaint spot is Rabat's newest addition to the café circuit and it's a really nice one. Owned (and also decorated) by the lovely Ghita, whose mission is to bring New York-style bagels to Rabat. The café is delightfully bright and welcoming and the weekend menu is perfect for families. Ghita also focuses on vegetarian options, bringing fresh, unique dishes to her menu.
Sa Caleta
A well-known Spanish tapas + bar in Rabat, Sa Caleta is the place to go if you are seeking deliciously unique Spanish fare. Take our advice and try the beef with figs and blue cheese (it comes with a small serving of delicious fries). Servings are small (tapas-sized) and the full bar is well stocked with Spanish wines. The only downside to Sa Caleta is the fact that it can get quite smoky; so we advise you to go for lunch or dinner right when they open.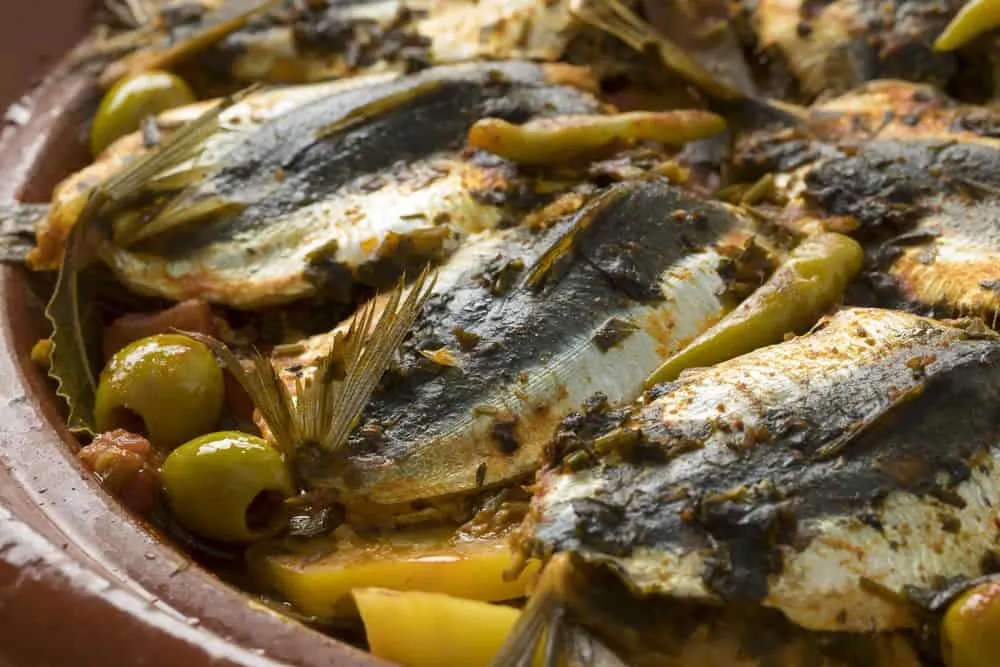 Al Marsa
If you're looking for local seafood this is a good place to start. It's on the water and the views add to the meal. Don't however expect five star refined dishes, instead expect Moroccan dishes. There are non-seafood dishes and the restaurant also serves wine.
Restaurant el Bahia
This spot is recommended by one of my good friends that live in Rabat. She says this medina spot looks like a coffee shop on the outside but inside you'll find a great, local menu. Order the grilled kabobs and briouats.