Until a few years ago, I was not a fan of Spanish cuisine. Truthfully I really had no idea what "Spanish" food was aside from paella. Rumor had it that the flavors were dull and pork reigned supreme. There might be some truth to that but with many visits to Spain under my belt now I have come to appreciate just how varied and wonderful the culinary culture is – even if I don't eat pork. I also appreciate easy Spanish recipes because who doesn't want to have food on the table fast?
In December my friend and travel partner in crime Sofie of Wonderful Wanderings was going to Seville to take a Spanish language course. Seville is a 1 hour flight from Marrakech and easily one of my favorite places on Earth. Seriously. So, when she asked if I might want to come to visit while she was there the answer was obvious. Heck yes!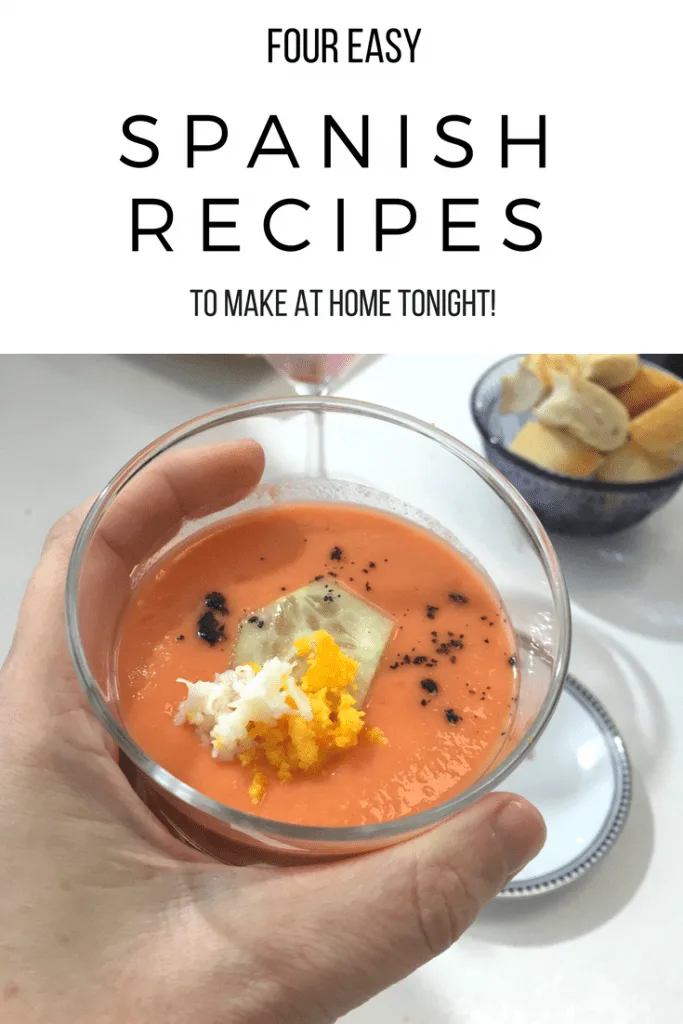 I knew she would have classes every morning and while I could have opted to just lazy about the apartment I realized I could use this time to do something I really wanted. I love cooking but it has been a long time since I really challenged myself to learn a new cuisine. Most of my cooking of late is either making meals at home for the family or tinkering with Moroccan recipes. This was an opportunity to really go in depth with Andalucian cuisine hands on. I've always wanted to learn more about this region's cuisine because of the combination of Arabic and European influences that make it up.
I reached out to Not Just a Tourist, a company I had previously done a food tour with in Seville to see if they could help with my special request. I didn't just want a few hour class, and I didn't want a class where I was just cutting onions. I really wanted to spend several days immersed and cooking a wide variety of dishes.
That is exactly what I got.
On my first day it was a trip to the market to pick up the items we'd need for class that day and talk a little about what else we would make over the three days I would be cooking. I cooked and ate so many dishes but decided to share four of them with you. These were my favorite and I think they are versatile enough that you can use them in several different ways.
Cold soups are a big part of southern Spanish food culture. But I'm not talking about gazpacho. No, not at all. Salmorejo and Ajo Blanco are two varieties of cold soups popular in the summer months. They're so popular in fact that my teacher told me people are having cold soup bars at their wedding parties and serving variations of these soups and more. I didn't know I could like cold soup so much until I made these.
Salmorejo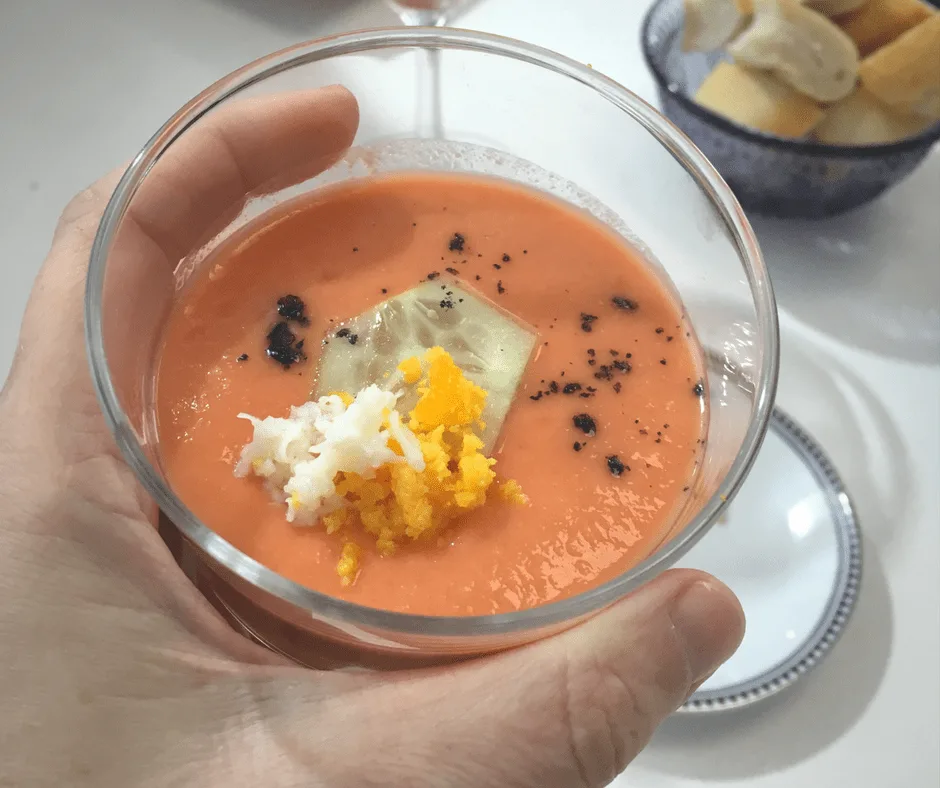 You can't visit Andalusia without having this at least once. Even though it's meant for summer, many places have it in the winter too – mostly for tourists who aren't arriving in the hotter months. This dish is really easy to make at home.
Ajo Blanco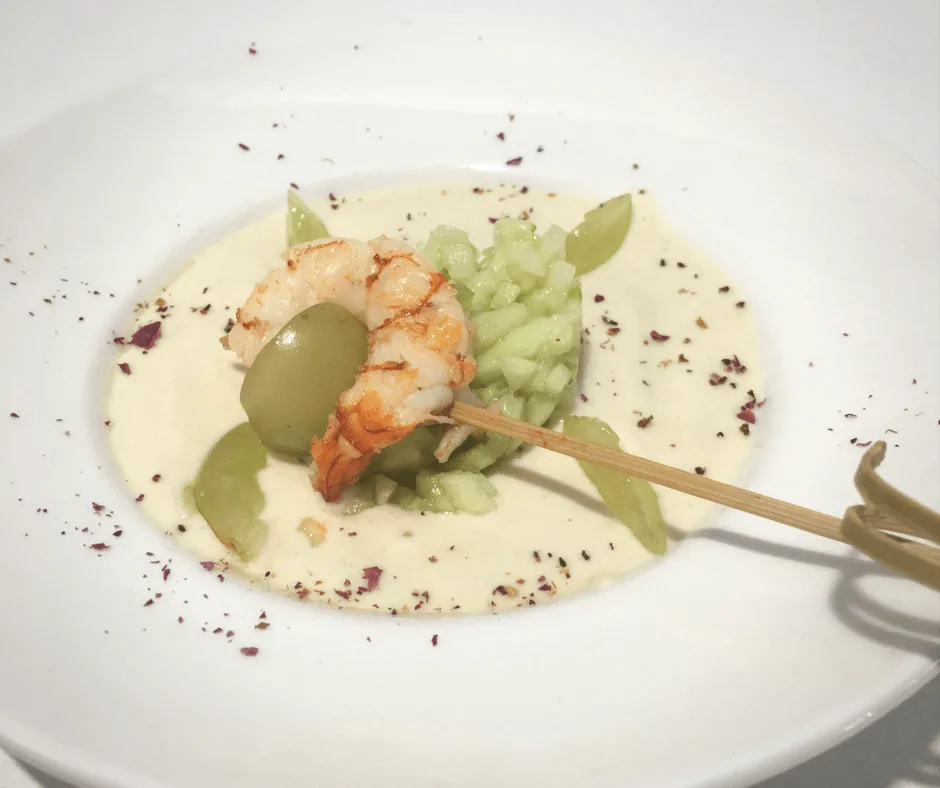 The literal translation of this soup is "white garlic" and so it shouldn't be a big surprise that this is a garlic soup. I really love the story of how this soup came to be. It's an incredibly old recipe and the mixture of cultures makes me smile – even if the story is a bit sad.
Learn how to make this simple dish and the story behind how it came to be!
Mushroom and Broad Beans with a Poached Egg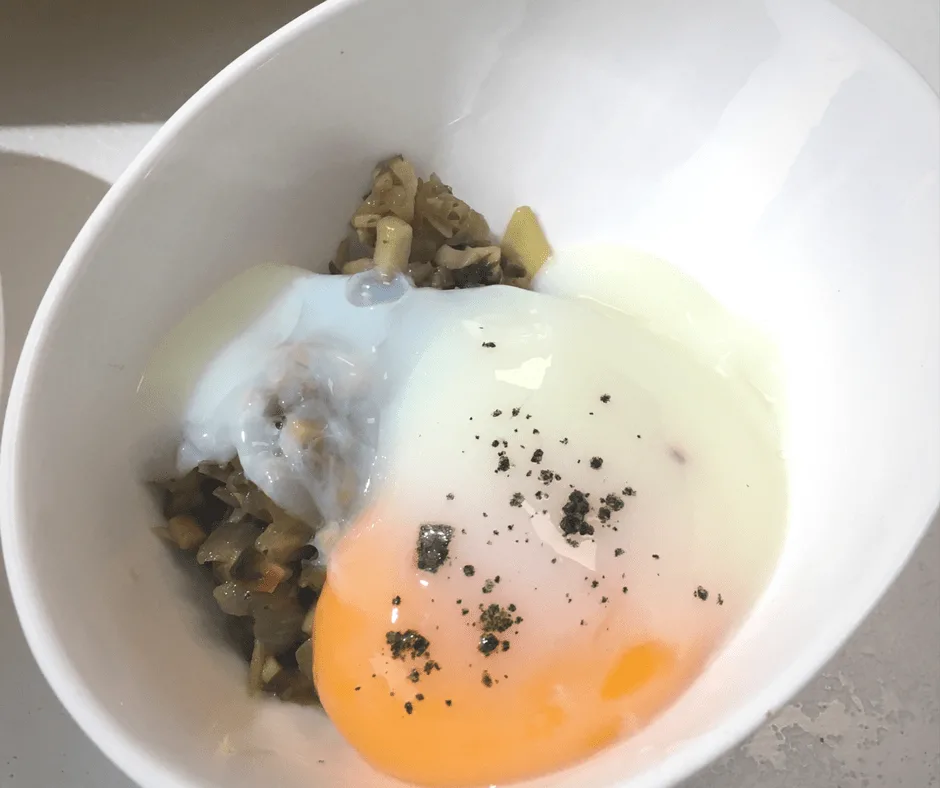 This is a take on a classic tapas called habas con jamon or broad beans with ham. As we don't eat pork I was looking for dishes that I could make that would be authentic but we could still eat.
This dish delivered and to be honest, I think that I prefer it more this way (I do still remember what ham tastes like!) This can be served as a tapas or a side dish to a main meal with or without the egg. I also think it makes for a great breakfast with some toast!
Vegetarian White Bean Stew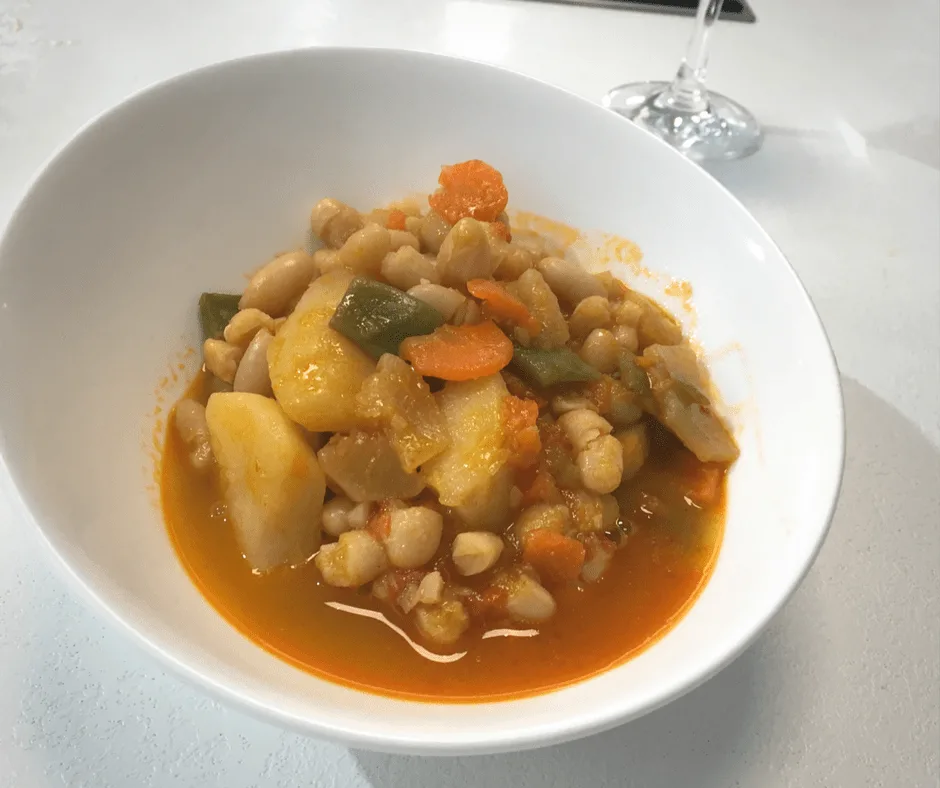 This dish is one of those classic comfort foods you find in every culture. Traditionally it's made with chorizo (and if you want that recipe check out Lauren's blog Spanish Sabores to make it). The vegetables used here are just suggestions, feel free to use what you have.
If you're planning to visit Seville I highly recommend checking out the food culture. You can check out some great tours on Bookmundi. Challenge what you think you know about Spanish food when you go! Some of my other favorite things to do in Seville include visiting the Real Alcazar, taking a bike ride in Parc Maria Luisa and seeing the Plaza Espana.