Are you looking for the largest music festival in Africa? What about the largest in the world?
Did you know that the Mawazine Festival in Rabat, Morocco ticks both of those boxes?
It's true!
Discover more about this amazing global festival and why you should add it to your festival must-do list.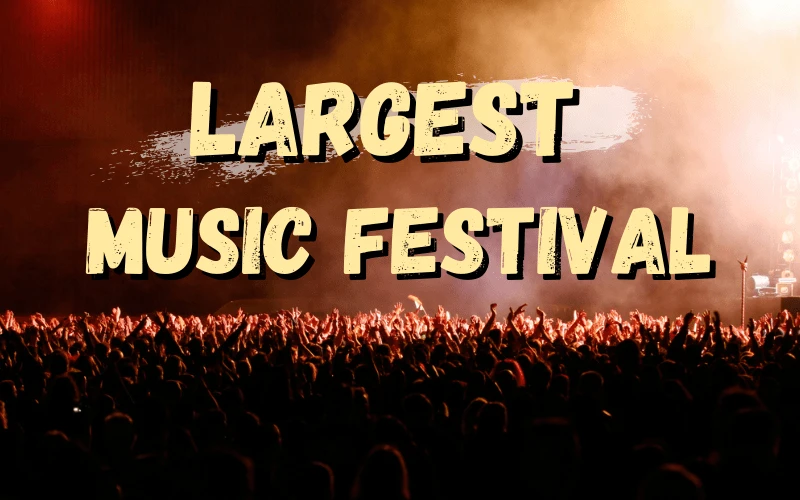 What is the Mawazine Festival in
Rabat, Morocco?
The Mawazine Festival in Rabat, Morocco is a music festival of incredible scale. It has been named the largest festival in the world with the largest ratio of visitors per stage. The name "Mawazine" roughly translates to Rhythms of the World. It is meant to symbolize Morocco's openness and its
welcoming nature to visitors from all around the world.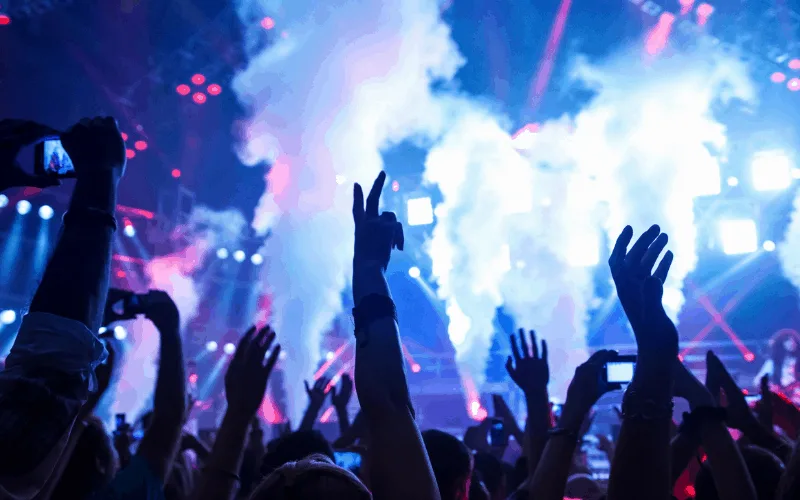 World-famous artists from many different genres regularly perform at Mawazine such as Stevie Wonder, Jason Derulo, Usher, Maroon 5, Ellie Goulding, and many more. The festival attracts more than 2.5 million people every year and most acts can be seen for free which makes it an amazing event to visit on your trip to Morocco.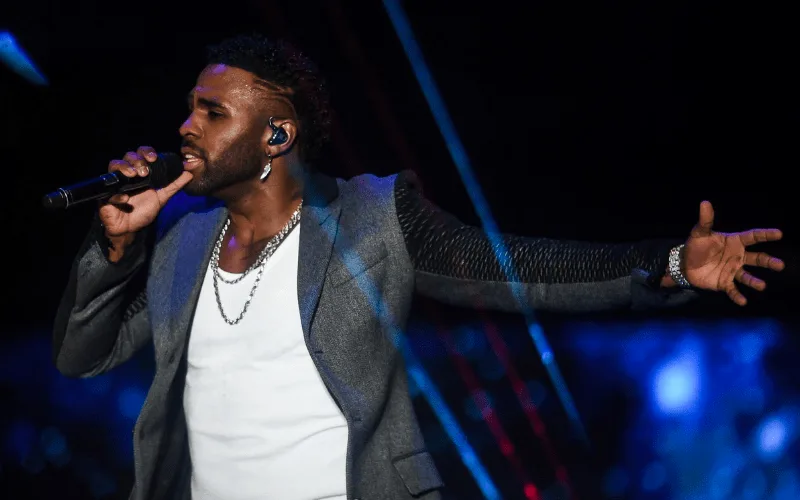 When did the Mawazine Festival in
Rabat start?
The Mawazine Festival first started in 2001 as a much smaller event dedicated to World Music. However, it had some financial difficulties and lacked funding which caused it to remain relatively unknown in its first years of existence. It wasn't until 2007 when the festival management changed that more international artists were invited to perform. This let the event gain popularity and become the spectacle it is today. In 2008 over 1 million people visited the Mawazine Festival and numbers have been steadily increasing since then.
When is the Mawazine Festival in
Rabat?
The festival usually takes place in late May or in some cases June and lasts for around one week. The weather is not too hot during this time which makes it perfect for going to a music festival. If you're visiting Rabat during the time of the festival keep in mind that the city will be significantly more
crowded and hotels will sell out fast. Book your accommodation and anything else you might need in advance and expect prices to be slightly higher than normal.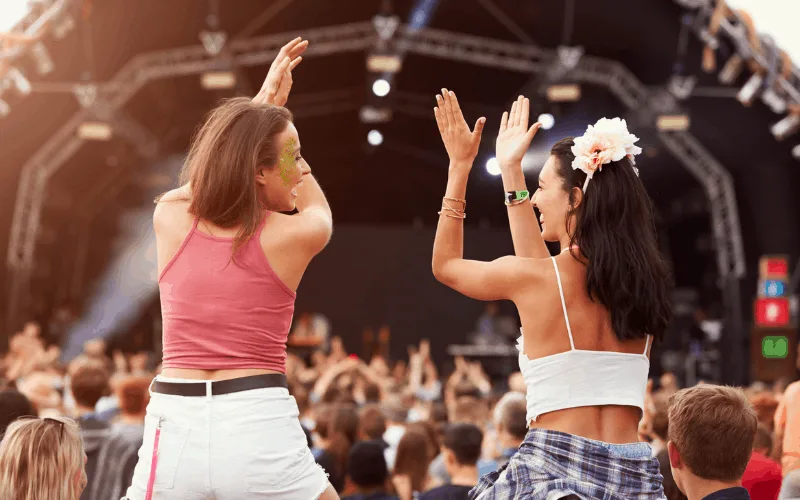 How to get to the Mawazine Festival
The stages of the festival are spread out in the city of Rabat. Some are very close to the city center and others are a bit further out. The majority are easy to reach with public transport and there is parking available for those arriving by car. Rabat has a decent tram system that can get you most places.

At midnight there are different shuttle buses taking spectators from the stages back into the city. Make sure you allow plenty of time to arrive and leave. There will be large crowds trying to get home at the same time which can be stressful. Taxis will be hard to come by and public transport can be
packed during popular times.
How much is the Mawazine Festival in Rabat?
The festival is actually free which is all the more reason to go if you're in Rabat at the time. You can see 90% of all performers free of charge, however, the front of the stages and seating areas can only be accessed with a ticket. So if you're coming to Mawazine to see a specific performer it is
recommended to purchase a ticket beforehand to make sure you have the best experience possible. You have to buy separate tickets for individual stages which you need to keep in mind when looking at prices.
Tickets start at around 30$ and go up all the way to 500$ depending on how close you are to the stage and who is performing. You can also buy a flat rate pass for the entire festival, however, these are very pricey and start at 1300$.
For all stages, it is advisable to come early to make sure you get a good spot to see the performance. Even for paid tickets seating is not guaranteed but is allocated on a first-come-first-serve basis.
How can you get tickets for the Mawazine Festival in Rabat?
It's easy to buy tickets for the Mawazine Festival. You can purchase them either online, over the phone, or in-person at designated ticket sale locations. Some of these are in Rabat but they are also available in other cities such as Casablanca, Marrakech or Agadir. Click here to read more about where you can buy tickets for the festival.
Past performers
The Mawazine festival has had many famous musicians and bands perform over the last years. These names have attracted millions of visitors and made the Mawazine Festival world-famous. Seeing these performances for free is an incredible opportunity for visitors to see famous artists perform. Some of the most famous international stars included Rihanna, Mariah Carey, David Guetta, Justin Timberlake, Pitbull, Christina Aguilera, Demi Lovato, The Chainsmokers, Bruno Mars, The Weeknd, The Black Eyed Peas and Travis Scott.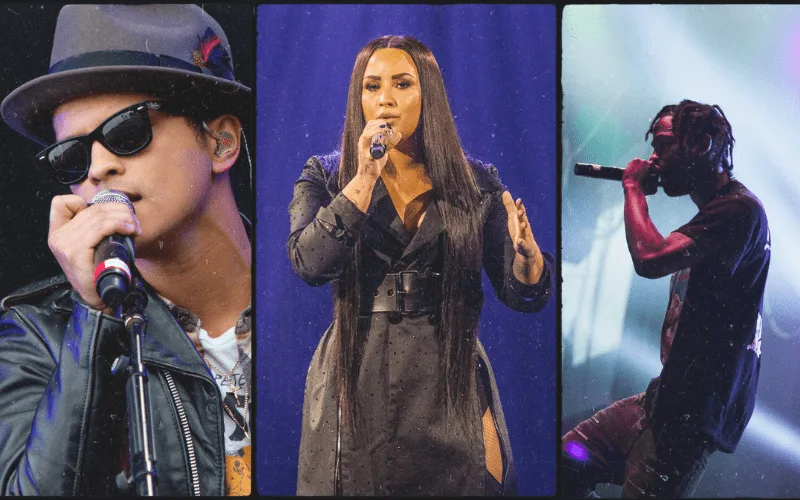 Mawazine Festival also prides itself in promoting young and upcoming Moroccan artists and giving them a platform to perform their music. With a mixture of different performers at each stage the festival is a great place to discover new music while enjoying familiar songs at the same time.