Are you ready for some amazing harissa recipe ideas? They're a great way to add amazing bites of flavor over and over again to your dishes. Harissa is the perfect addition to any Moroccan recipe to bring out a pop of chili flavor.
Most people love adding harissa because it's a great way to change the flavor easily, but you add it however you'd like!
Before diving into some of the best recipes using harissa, let's answer some of the most common questions that people ask.
What does harissa taste like?
The taste of harissa is one that is unique – which is why people tend to love it so much. Some make it spicier, while others love it for its smoky flavor and taste. The great thing about harissa is that it can be altered to taste different.
How to Use Harissa
There are a lot of great ways that you can enjoy eating harissa. You can add it to the top of sandwiches and burgers or mix it into your favorite sauces and dips.
Some people will even add it to their pasta dishes as well to kick up their marinara!
Now that you know why harissa is so popular let's dive into some easy harissa recipe ideas that you should most definitely whip up asap!
Harissa Substitutes – Don't have harissa? Try these options instead.
Harissa Recipes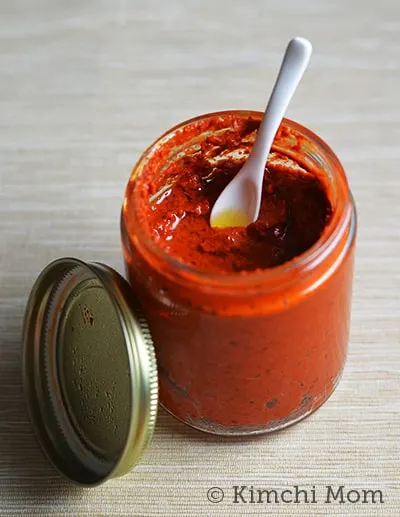 This DIY harissa recipe proves that it doesn't have to be complicated to make. Just follow the simple directions and enjoy.
Adding some harissa to the flavor of your breakfast is the perfect way to kickstart the day! You'll love this taste early in the morning.
Roasted Butternut Squash Soup with Goat Cheese and Harissa Oil
See how simple it can be to add harissa? It's especially delicious in soups and more!
Honey Harissa Glazed Meatballs
Once you have meatballs that taste this good, you're never going to want them any other way. You'll love how the flavor of harissa stands out.
Letting the meatballs marinate all day in the slow cooker and pairing them with harissa sauce is literal perfection. This is a great comfort meal that will have everyone running to the table for one more bite.
Spicy Harissa Organic Pumpkin Seeds
Are you a fan of pumpkins? If so, find out how to make pumpkin seeds taste as they've never tasted before. They're not easy to make, but they're fast and simple as well.
While these are more of a snack, they're a great way to get a spicy treat in your belly quickly.
Talk about an easy weeknight meal! Everyone will love filling their plates with this simple and delicious chicken recipe.
Easy to Make, Homemade Harissa Mayonnaise
We use this for everything! You can make this and add it to burgers, sandwiches, and more! It's a simple spread that adds a pop of flavor to every bite.
It's also a great dipper for fries as well.
Chili season is the best time to get that flavor of harissa! If you're ready to get comfort food in your belly right away, now is the time to make it happen. Making a batch of chili proves that you can change the taste easily with each and every bowl.
Moroccan Hamburgers with Harissa Mayonnaise
This recipe is proof that harissa and burgers were made to go together! You can add as much of mayo as you want. It's totally up to you!
Every bite of this fish recipe is delightful, and you can thank the added harissa flavoring for that! I don't care for anything overly spicy, and this recipe delivers perfection with each and every bite.
As you can see, these harissa recipe ideas prove that you can use harissa in so many different ways. Forget about what you thought that you knew, and add these easy harissa recipe ideas to your weekly meal plan.
Your family and your tastebuds will thank you!