Every month our mosque has a potluck for the community. Living in rural Wisconsin the Muslim community here isn't overwhelmingly large (though probably larger than you might think) so it is intimate enough to talk and eat knowing full well what everyone brought.
Because we are a small community there isn't one ethnic group that is in the majority which makes the potluck even more fun because there is food from all over the world! We've got Pakistan, Egypt, Turkey, Bulgaria, Morocco, Guinea, Algeria, Libya, and more just to name a few.
This also means there is lots of pressure to keep up. As the non-ethnic wife I'm expected to either a) bring an amazing Moroccan dish or b)bring soda pop. There's really no wiggle room in there. I've worn out most of my recipes so I scratched my head all day until 3pm only a few hours before the potluck. I gave up and mixed together a bunch of things I had in the fridge.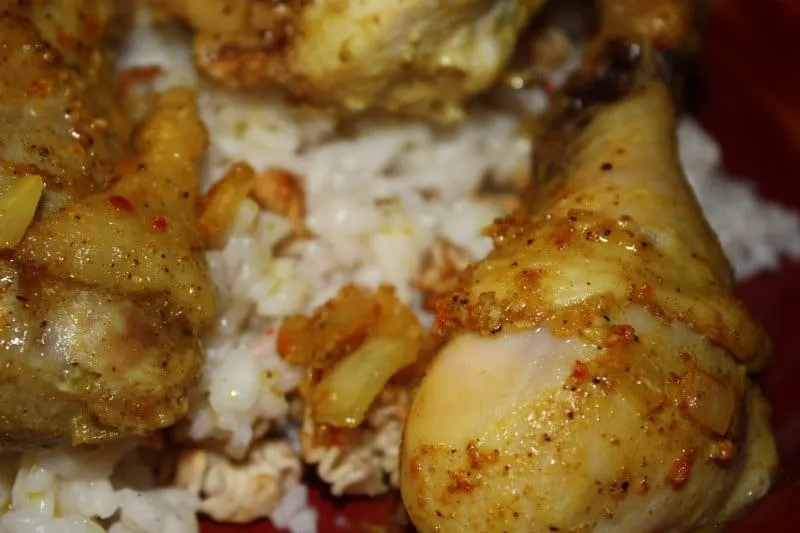 This ended up being a big hit with everyone including my husband and it was completely random. I love when that happens! I'm going to be really honest when I say I didn't measure anything. I really wasn't hopeful this would turn out! So I'll give you a list of ingredients and some basic steps but don't quote me on this one!
Ingredients
harissa
cumin
salt
onion (chopped)
garlic
tumeric
Italian parsley (fresh, chopped)
lemon juice
olive oil
2 lbs of chicken pieces with the skin on
Directions
Mix all of the spices, onion, garlic, parsley, and lemon juice together, and drizzle in enough olive oil to make a medium thin paste.
In a large bowl add the washed chicken and pour the spice mixture on top.
Massage the chicken and refrigerate covered for 1 hour up to 24 hours.
When ready to cook, preheat an oven to 375F, and place chicken in a pan large enough to lay each piece flat.
Cook for 45 minutes and check to see if the chicken has cooked through.
When it is finished, turn the oven onto broil and broil the chicken 5-10 minutes to crisp the outside skin. Serve over rice.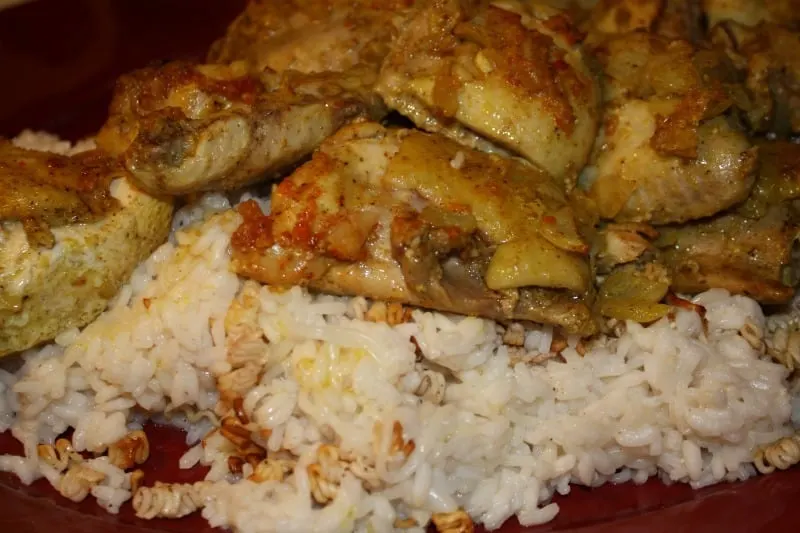 I love when I come up with easy, go to dishes like this. It can take on a completely different taste each time that I make it. What is your favorite adaptable dish?
Looking for more easy Moroccan recipes? Check out the link!