As the capital of Andalucia and one of the main destinations in Southern Spain, Seville is a thriving city that belongs on everyone's travel bucket list. I think you'll find spending 3 days in Seville isn't enough time.
Year-round sunny days make Seville a treat to visit no matter the month you decide to book your flight. As if that weren't enough, Seville has a little something to offer everyone no matter their travel style.
History buffs will rejoice here, especially considering Seville is a city as old as time. The landmarks here showcase just how many cultures have left their print in the city, ranging from the Romans to the Moors and Christians.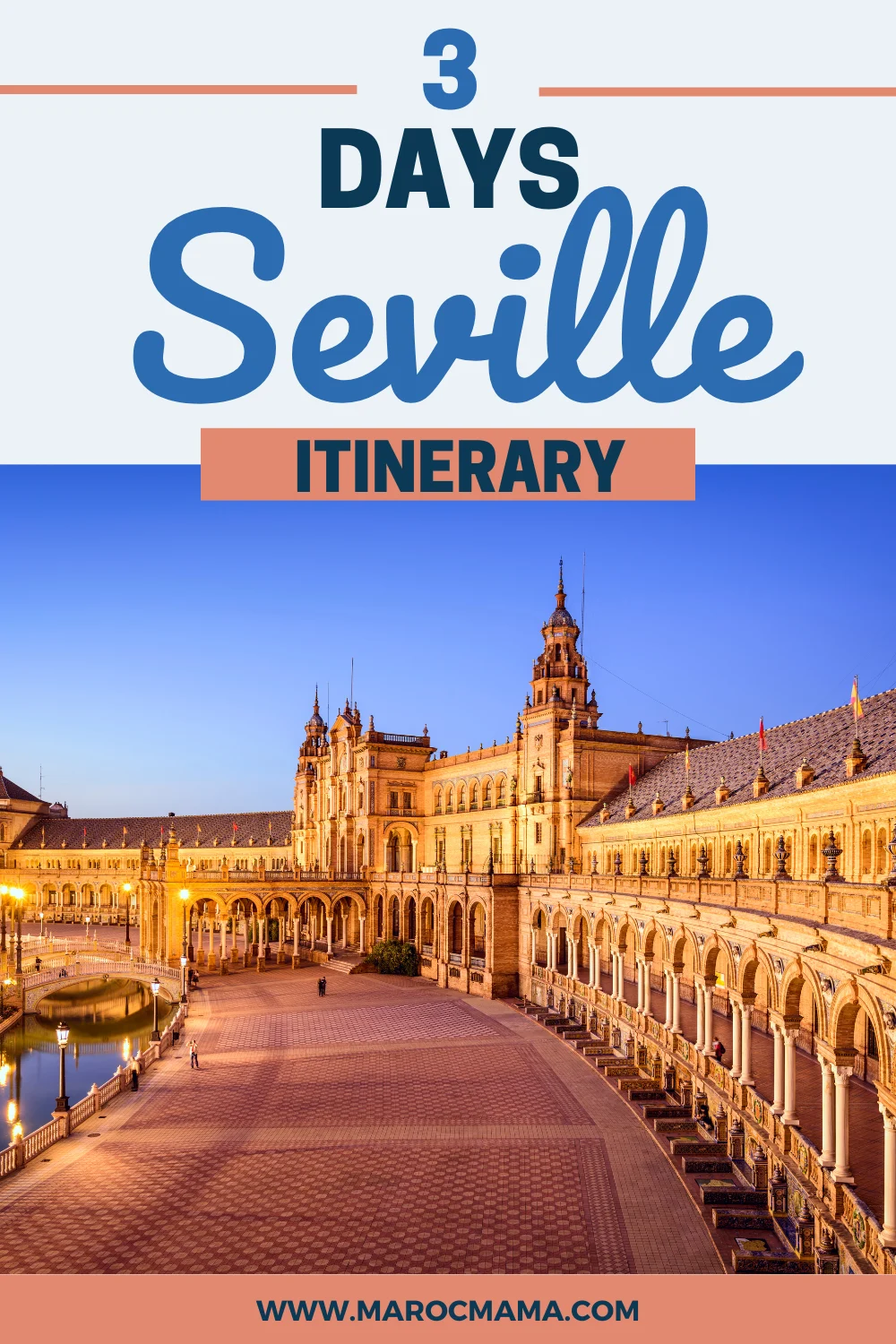 Additionally, the food here is a treat, and even though you think you may know tapas, you'll love to discover new flavors unique to Southern Spain all over the bars and restaurants the city offers.
Seville is also located near some other pretty exciting places to visit in Southern Spain, making it an ideal base to explore what this unique region in Europe has to offer (Ronda, Granada, Gibraltar, and Cordoba are just a few of the day trips you can take from here!). It also acts as a gateway to the African continent, with Marrakech being just a 1-hour flight away making Seville ideal for a Spain-Morocco trip combo.
Things to Do in Seville
There are many incredible things to do in Seville, most of which are centered around history, architecture, arts, and food.
The main things to see in Seville for first-timers include the Cathedral, the Real Alcazar, the Plaza de Espana, the Giralda, the Torre de Oro, and the Archivo General de Indias, all of which are historical landmarks that will take you on a trip back in time through the centuries.
As you explore them, you'll get glimpses of what life was like in Seville 700 years ago when the Moors ruled the city and also when Christians took back control.
All of these landmarks are located pretty close to each other, making them easy to check out in a short time. However, if you don't have a lot of time to explore Seville, we recommend booking one of these historical tours of Seville to make the most out of your visit and fully understand the place you're walking on.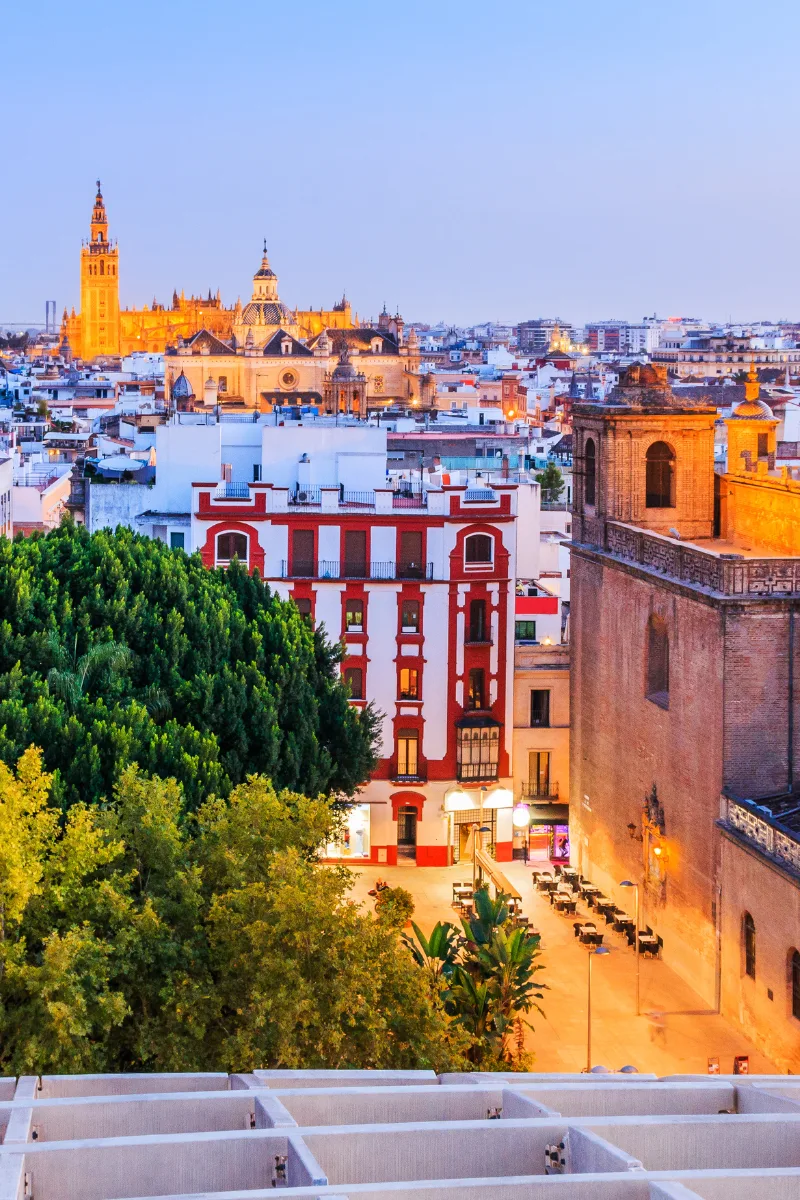 Additionally, Seville boasts a splendid food scene, and exploring the city through your taste buds is an absolute treat. During your visit, make sure not to miss out on visiting a few tapas bars and bodegas – you won't regret it!
Of course, you can't visit the capital of the region of Spain that gave birth to flamenco without attending at least one show. There are plenty of flamenco shows and bars all over the city and, if you're feeling up for a challenge, you could even take a few dancing classes!
If you're traveling as a family, there are also plenty of things to do in Seville for kids. All in all, young children will enjoy plenty of the main historical attractions, especially if they're at the age where they're already learning about the discovery of the Americas at school (the Cathedral, for instance, is home to the tomb of Christopher Columbus). Flamenco shows are also fun for kids and adults alike!
The Setas de Sevilla offers a cool nighttime light show where they can learn all about Seville's history since Roman times in a fun, interactive way. Other fun activities include visiting the Seville Aquarium, the Casa de la Ciencia (Seville Science Museum),
How Many Days Should I Stay in Seville?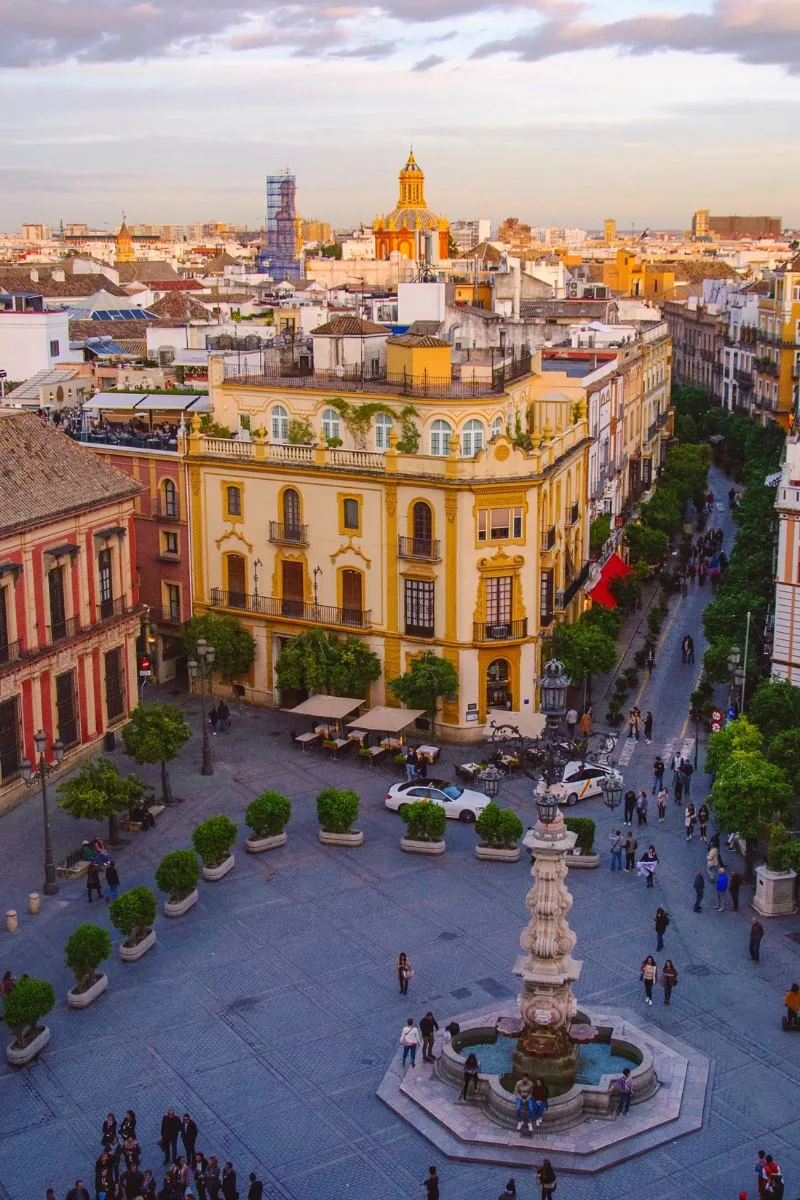 One day is enough to check out the must-see highlights of Seville if you don't mind cramming a ton in a day. In just a day, you can manage to see the top landmarks of the city with this 1 day Seville itinerary.
Ideally, you'd want to stay two days in order to fully take in the historical highlights, the food scene, and even have time to leisurely explore a couple of neighborhoods without having to rush things. Follow this 2 day Seville itinerary to make the most out of your visit.
If you have three days, that will give you enough time to do all of the above without having to rush at all and even have extra time to take one of these day trips from Seville to check out other destinations in Andalucia. This 3 days in Seville itinerary is perfect and will allow you to fully take in the city and its surroundings.
What to Eat in Seville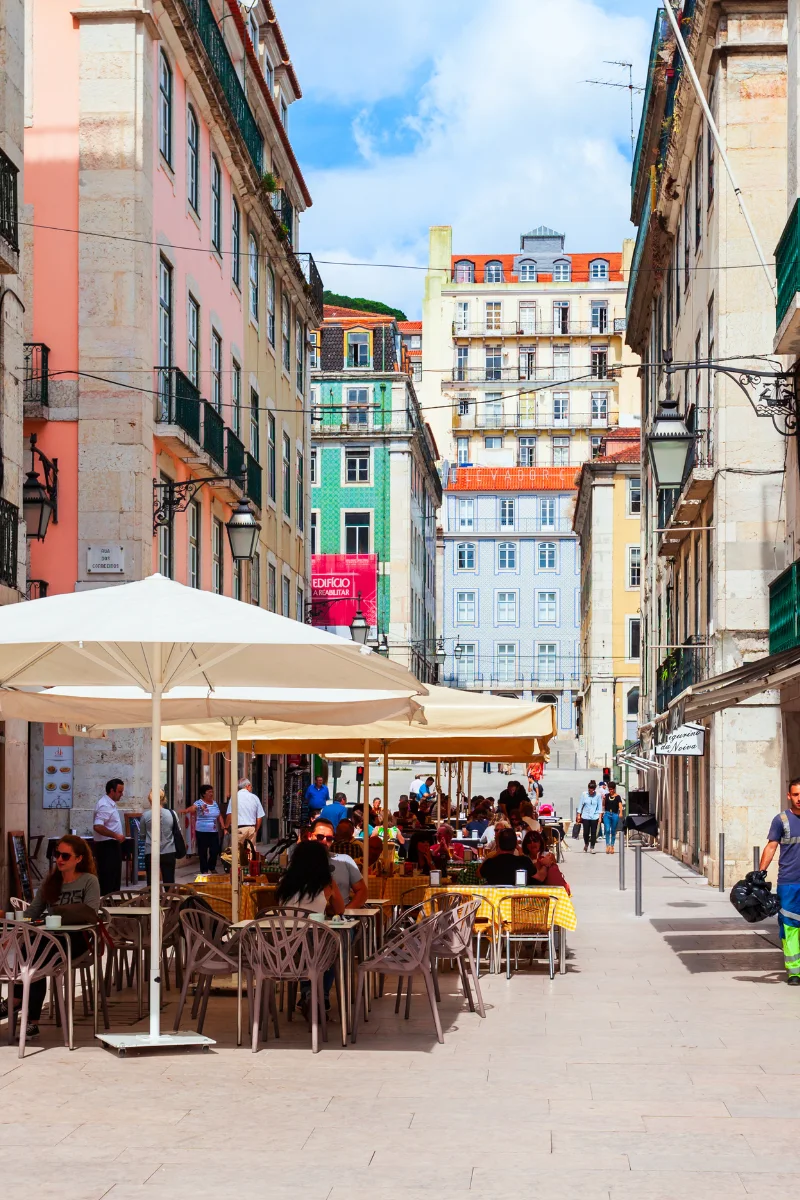 The Seville food scene is as vibrant as it gets. In fact, the city is home to around 3,000 tapas bars, and hundreds of restaurants, each one better than the last.
Generally, Sevillians love dining out, and you'll find café terraces filled up with people pretty much any time of the day. Carrillada de cerdo, gazpacho, Serrantino, cazón de adobo, and presa ibérica are just a few of the most typical dishes served in Seville.
To truly dive into the food scene in Seville, it's always a good idea to have a local by your side. Luckily, there are plenty of Seville food tours out there, ranging from proper cooking classes where you can learn how to make meals from a pro as well as walking tours where you'll get to visit and dine at some of the most incredible bars and restaurants in the city that only locals know of.
More Ideas for Andaluscia
How to Find the Best Tapas Seville