When making Moroccan-inspired dishes, harissa paste is a must. You'll find that it's usually the hot spice of choice when called on. That being said not a lot of traditional Moroccan food uses harissa as an ingredient, it's a side condiment.
But, what happens when you don't have harissa? Do you have to bail on the dish or can you pivot and use something else instead? The good news is that you can use a harissa substitute and still end up with an amazing flavor and taste.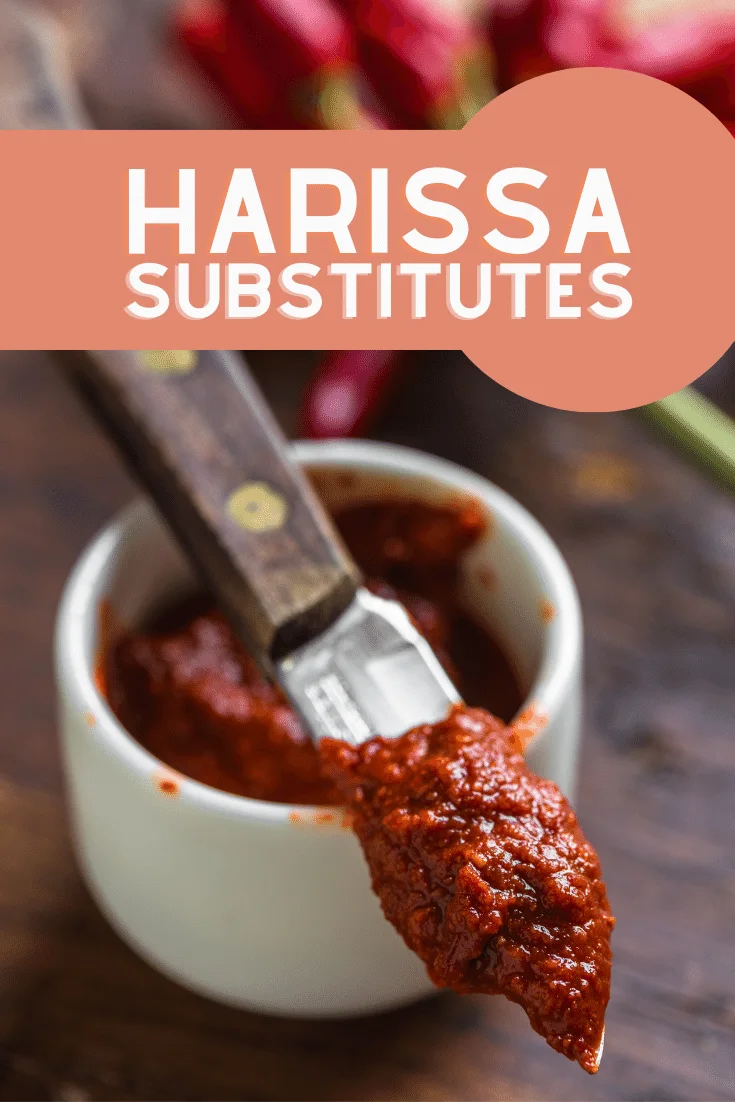 What is Harissa?
Typically, harissa is a paste that is made using red chilis, oil, garlic, and a few other simple ingredients. It's used as a dip but can also be used to add to recipes for flavor as well.
What Does Harissa Taste Like?
It's a mixture of flavors. It's a little bit sweet, a little bit spicy, and will even have a bit of a smoky flavor, too. The flavor will really depend on the flavor of the peppers used. No two peppers will taste exactly the same, so no two harissa pastes are created equal!
Is All Harissa Spicy?
The level of spiciness will vary depending on how spicy the peppers are. If the peppers are mild, the harissa is going to have a mild heat as well.
Harrisa Paste Substitutes
If you don't have harissa or don't have everything on hand to make it, you can try a harissa paste alternative and see what you think. Here are some options to consider.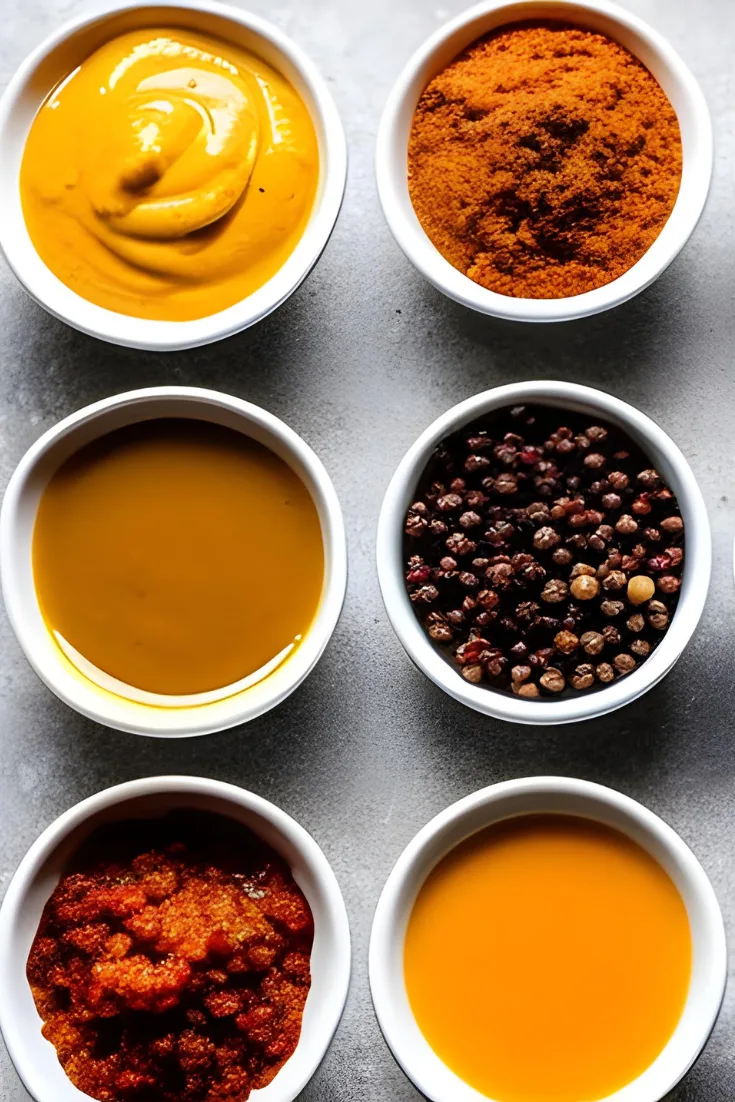 Sriracha Sauce
Why is sriracha a substitute for harissa paste? Because it's basically the same thing! Sriracha is a chili sauce that is made from sun-ripened chilies, garlic, vinegar, sugar, and salt. It has a slightly sweet taste with a strong kick of heat, making it perfect for those who want to add a little extra spice to their dish.
Berbere
Is an Ethiopian chili powder that is fairly easy to find in most spice shops. It's a great way to add some heat and flavor to your dish. The ingredients used in berbere include chili peppers, garlic, ginger, cardamom, cloves, fenugreek, and more.
Sambal Oelek
This is a Southeast Asian chili paste that is made from ground chilies, vinegar, and salt. It's a great way to add some spice to your dish without adding too much heat. Some recipes that use sambal oelek traditionally include pad thai and Thai green curry. This will be a bit more acidic than traditional harissa but it will do the trick!
Gochujang Sauce
This is a Korean chili paste that is made from gochugaru (Korean chili flakes), glutinous rice, meju powder (fermented soybean powder), and salt. It's a great way to add some heat and flavor to your dish. Some recipes that use gochujang traditionally include bibimbap and kimchi jjigae.
Hot Curry Paste
This is a paste that is made from a variety of different ingredients including chili peppers, garlic, ginger, lemongrass, and more. It's a great way to add some flavor and spice to your dish.
Hot curry paste is a popular substitute because it offers that same level of heat and complexity of flavors.
Tobasco Sauce
A less traditional but still effective substitute, Tobasco sauce is a great way to add some heat to your dish. It's made from vinegar, peppers, and salt and has a nice balance of heat and acidity.
If you're in a hurry and need SOMETHING, smoked paprika is a good option to use. It doesn't really have the heat of the harissa, but it will give flavor and that smoky taste that we all love and crave.
What Is Rose Harissa?
Rose harissa is very similar to harissa, but it includes rose petals or rose water into the mix. This adds another layer of flavor. In recent years rose harissa has gained popularity thanks to celebrity chefs like Yotam Ottolenghi.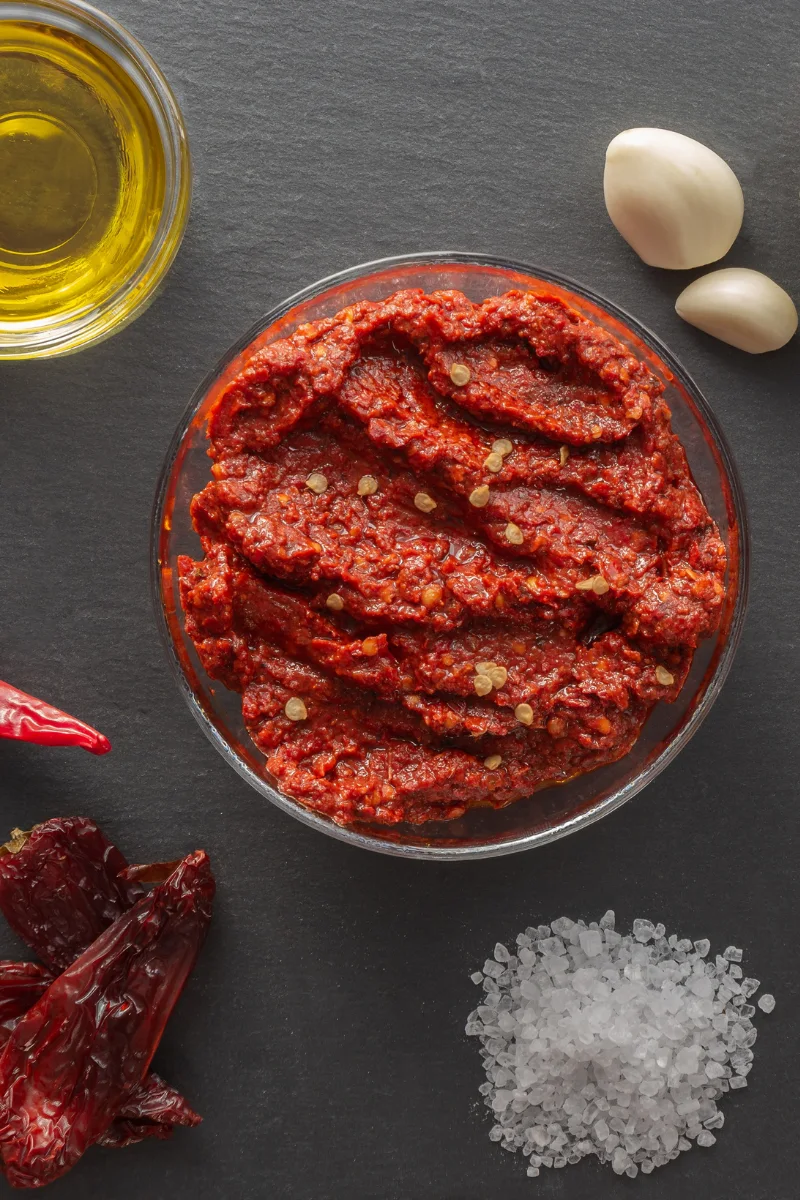 Rose Harissa Substitute
The good thing about using rose harissa is that you can swap it out or use alternatives as well. First off, any recipe that calls for rose harissa is also a recipe that can easily use harissa also. This means that you can make a simple swap. You can also add a bit of rose water to harissa paste just go easy as rose water can be overwhelming.
New York Shuk, Spice Rosey Harissa, 1.9 Ounce
Belazu Rose Harissa Paste – 130g (Pack of 6)
Belazu Rose Harissa 170g – Pack of 2 by Belazu
Since harissa can be used as a dip or as a spice ingredient added to recipes, there are many alternatives that you can use to swap out and change it up!
Depending on if you're a fan of spicy or not, rose harissa or harissa are both great options to have a simple snack or to change up the flavor of a dish!
More Harissa Recipes