Does using a Moroccan tagine elude you? On MarocMama I share a lot about traditional Moroccan cooking and the tagine is no different. This might be considered the cornerstone of Moroccan cuisine but can be confusing and overwhelming.
The word tagine refers both to the cooking tool as well as the food that is cooked inside. You can make a tagine not in a tagine pot however it greatly adds to the flavor and consistency in cooking so why not give it a try.
Here you'll find resources for buying your tagine, finding the right one, how to use a tagine and what to prepare with a tagine.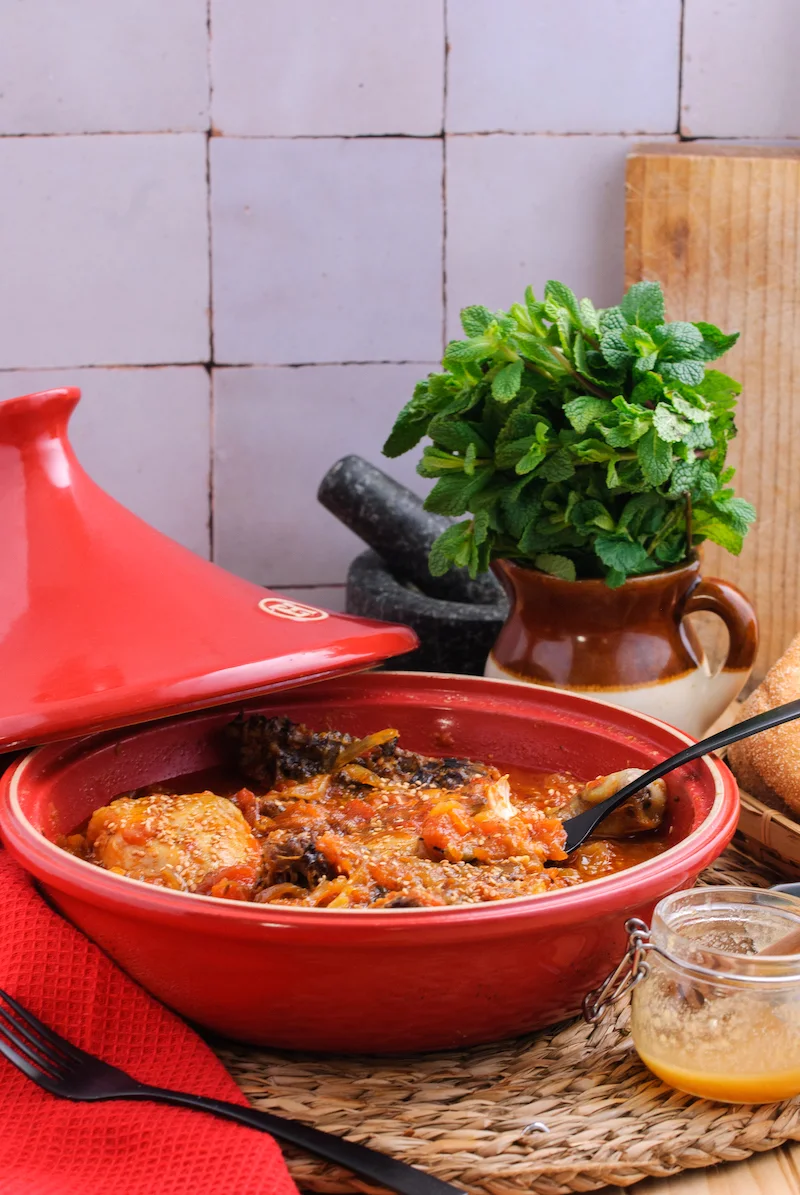 When it's time to invest in a tagine, whether your first or your 10th, it's a good idea to take into consideration what you'll be using it for as well as how often you'll be using it. Learning how to use a traditional clay tagine is a fantastic skill and creates a great dish however if you're trying to make a quick meal, it might not be the best option.
Hopefully, you'll find ideas and inspiration in the posts below to guide you on your tagine journey.
How to Buy a New Tagine
Authentic Moroccan tagines are prepared in a tagine pot. If you don't have one, then it's time to start looking! There are many different options in the marketplace. Check out some of these suggestions.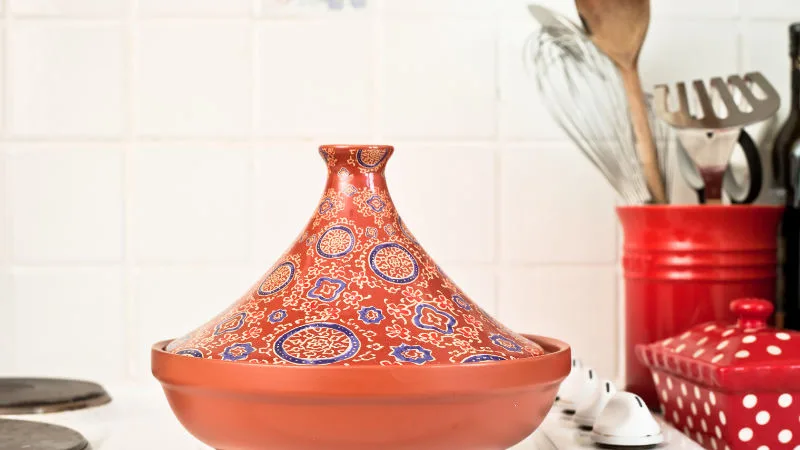 Choosing the Best Moroccan Tagine Pot
Creating Your Own Tagine Gift Set
Top Tips for Buying a Tagine in Morocco
Tagine Pots for Induction Stoves
The Best Tagines for an Electric Stove
Choosing a Tagine: Emile Henry Tagine Review
Le Creuset Tagine Review – Is It Worth It?
Moroccan Tagines: Which Size to Buy?
How to Use a Tagine
Once you've chosen the tagine for you, it's time to start using it! Cast iron or non-clay tagines are much easier to use then traditional clay tagines however they do cook slightly diffeent.
How to Make a Tagine – An A to Z Guide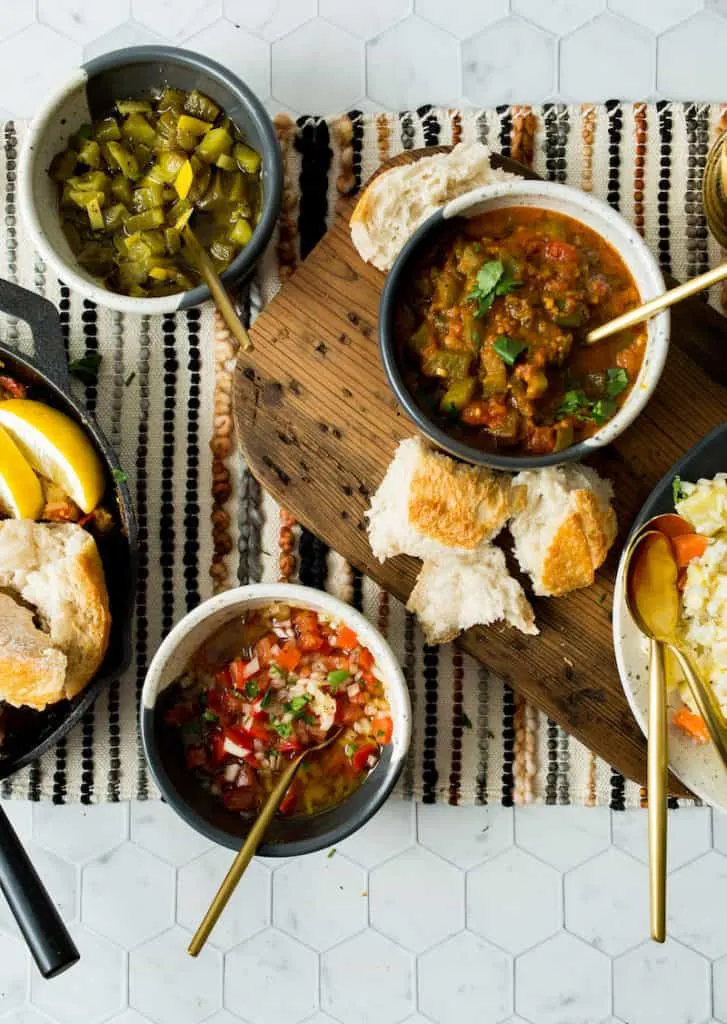 What to Serve with a Tagine
Once you have the tagine made, you might be wondering what to serve with your tagine. There are no rules about what goes with what, at the end of the day it's totally up to you.
What to Serve with Moroccan Tagines
Great Ideas of What to Serve with Lamb Tagine
What to Serve with Chicken Tagine
10 Ideas for What to Serve with Beef Tagine
Need Some Tagine Recipes Too?
Now that you've got the tagine, you know how to use it and you've got side dishes, it's time for the main event! The tagine recipes!
The 5 Best Tagine Cookbooks For Your Collection