One of the oldest cities in the country is Fez, Morocco. It's also one of the top destinations for travelers who want to experience Morocco.
But, because it is such an old city with so much history to explore it can feel overwhelming to decide what to see and do. There are many options to consider, and a lot will depend on what you want to get out of your trip and how long you have in Fez.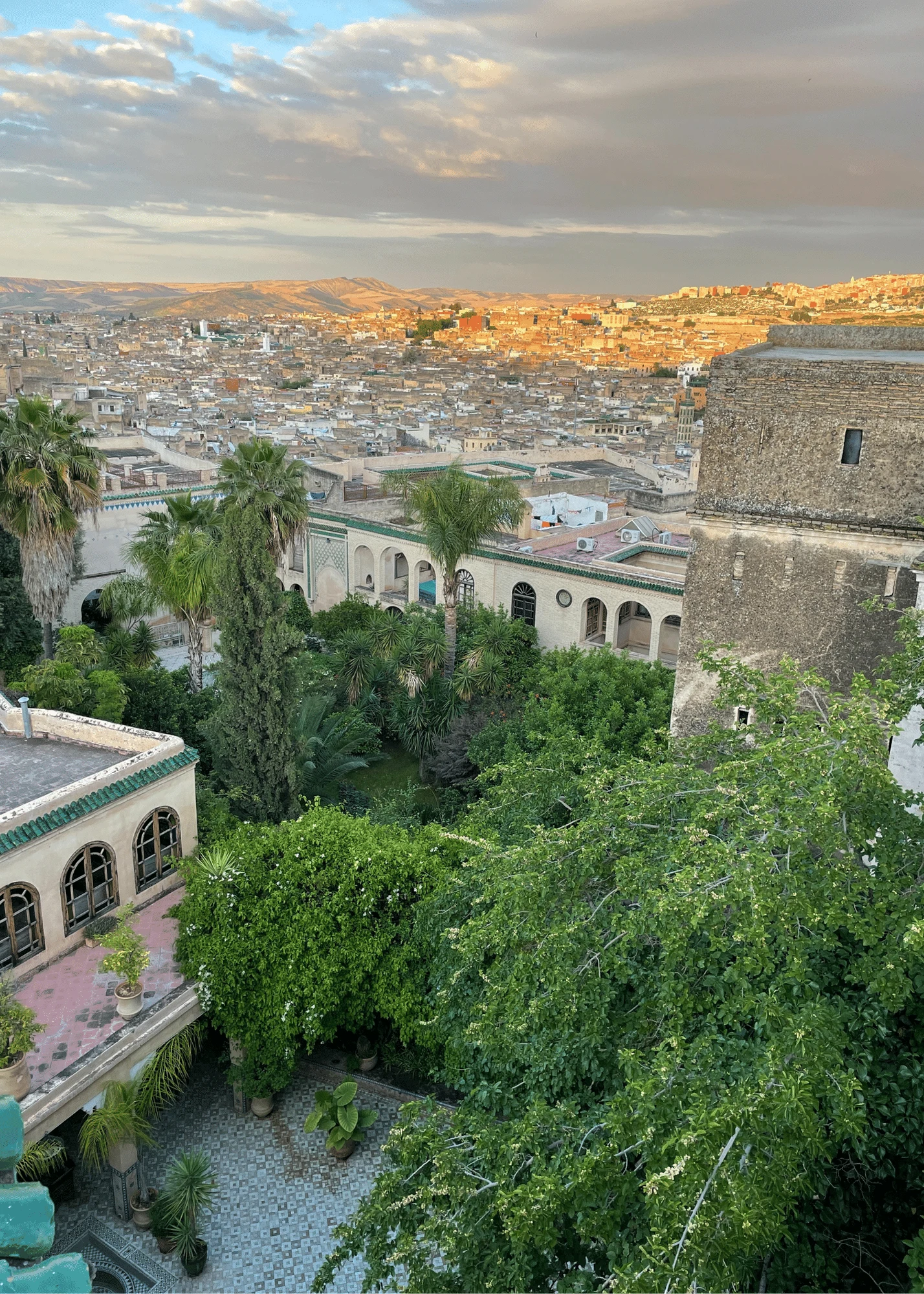 There are two main areas of Fez.
Fez el Bali and Fez Jdid.
Fez el Bali is the old city of Fez, it's also known as the medina of Fez. This is the first inhabited area and is a car-free medina set on a hill. This is an important fact for any visitor to the city. It's also why visitors are encouraged to start at the top of the hill and explore downwards – trust me it will make your experience much better!
While Fez may not have as many things to do as Marrakech, it remains one of the most important cities in the country. For those who are really interested in culture and history, it is a must-include destination.
Where is Fez?
Modern-day Fez was founded in 789 by Idriss I on the Jawhar River that runs through the city. It is in the north of the country sandwiched between the Rif Mountains and Middle Atlas Mountains. Within 50 years, two large waves of immigrants came to form settlements, one on each side of the river. 800 families from Andalusia arrived and settled in what is today "Old Fez" while 2000 families banned from Kairouan Tunisia formed New Fez or al-Aliya.
This would later become an issue as the Caliphate of Cordoba and the Caliphate of Tunisia contested who ruled the city. By 1070 it was resolved as the Almoravid dynasty united the city both figuratively and literally as they broke down the walls that divided the settlements and united it into one medina.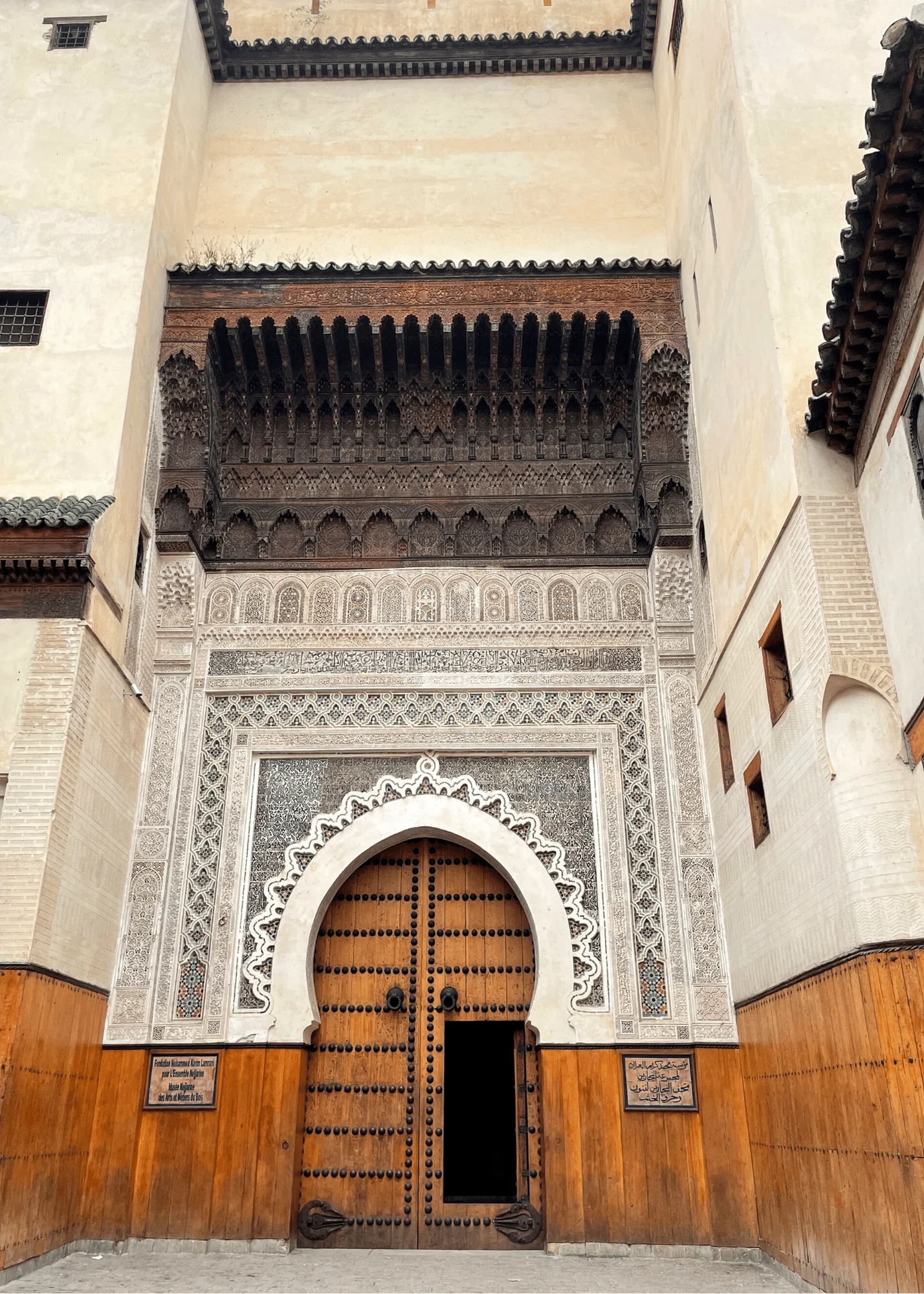 The Weather in Fez, Morocco
The weather in Fez, Morocco is generally really great! The temperature is usually around 70-80 degrees Fahrenheit and the humidity is low. Fez has a Mediterranean climate, so it's perfect for vacations and travel. The best time to visit Fez is from April to May or September to October. These are the months when the weather is mild and there is little rainfall.
July, August, and September can be quite hot, so if you're not a fan of heat, you may want to consider traveling during another month. Overall, the weather in Fez is usually pretty great, so no matter when you visit.
The months when there is the most rain in Fez are from November to February. These are also the coldest months, so if you're not a fan of cold weather, you may want to avoid traveling during these months.
Things to Do in Fez
With all of this history, it's no wonder that there are numerous things to do and see. I hope that some of these posts give you ideas on where to get started.
What to Do in Fez, Morocco During Your Visit
7 Fun Things to do in Fez with Kids
Touring Fez, Morocco with Kids
5 Day Trips from Fez to Add to Your Trip Plan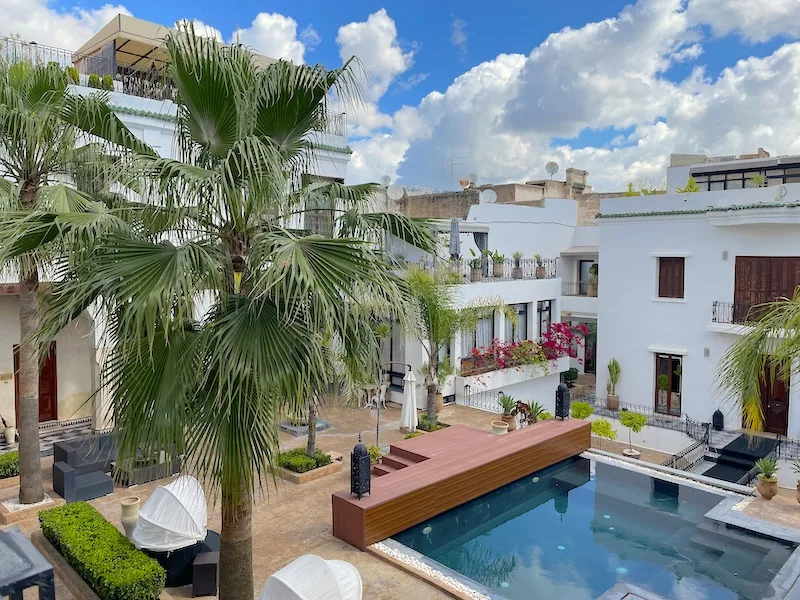 Where to Stay in Fez
Whether you opt for the old-world charm of the medina or prefer a more modern stay in the new city of Fez, there are plenty of accommodation options to choose from.
Best Riads and Hotels in Fez for Couples
10 Family Friendly Riads and Hotels in Fez
7 Budget Hotels in Fez to Save Money on Your Morocco Trip
Staying in a Riad with Kids; Riad Anata, Fez
An Anniversary Stay at Fes' Karawan Riad
Where to Eat in Fez
Food is an important part of how I travel and I know that I'm not alone! Fez doesn't have the same number of well-known restaurants as Marrakech or Casablanca but it does still have some great options for your travels.
The Best Restaurants in Fez
Nur: The Best New Restaurant in Fez
More Tips to Plan Your Trip to Morocco
If you are looking for more inspiration for your trip to Morocco, these posts will be useful for your travel planning!
Planning a Visit to Tangier: the Gateway to Africa
Visiting Ifrane – A Moroccan Alpine Village