You could easily get lost in the streets of Fez for days – or even weeks but if you want to use Fez as your base and visit some of the nearby country you may be considering day trips. There are quite a few places that you can visit from Fez.
Each of these places is unique and offers a different experience. I am sharing a variety of different experiences here so that you can choose a day trip based on your likes and interests.
Volubilis, Moulay Idriss and/or Meknes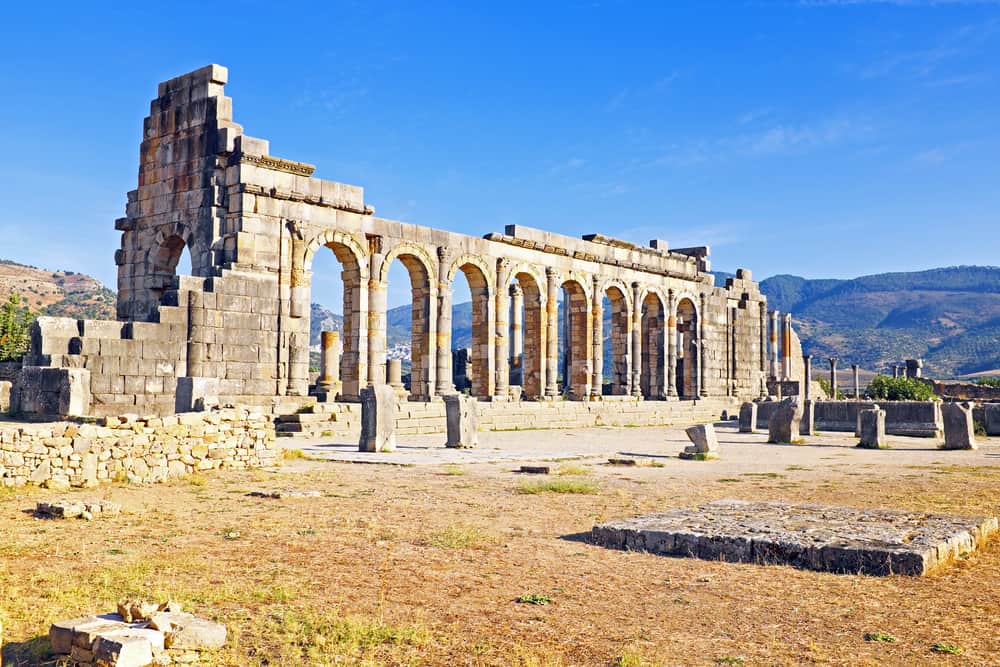 Did you know that there are ruins from Roman times in Morocco? It's true the Roman empire stretched all the way across North Africa. Volubilis is one of the sites where you can see these ruins up close and personal. You can walk among the ruins and even touch them.
While you can visit here on your own by hiring a taxi or driver, I think it's better if you visit with a guide. There aren't any (or very few) explanations given as to what you're seeing so a lot of the context will be lost without someone to share with you.
Afterwards a visit to Moulay Idriss is popular. This is considered a holy city as Idriss I, the first Muslim ruler of Morocco is buried here. This is a very quiet city and a good spot to take lunch!
Meknes is one of Morocco's imperial cities
Chefchaouan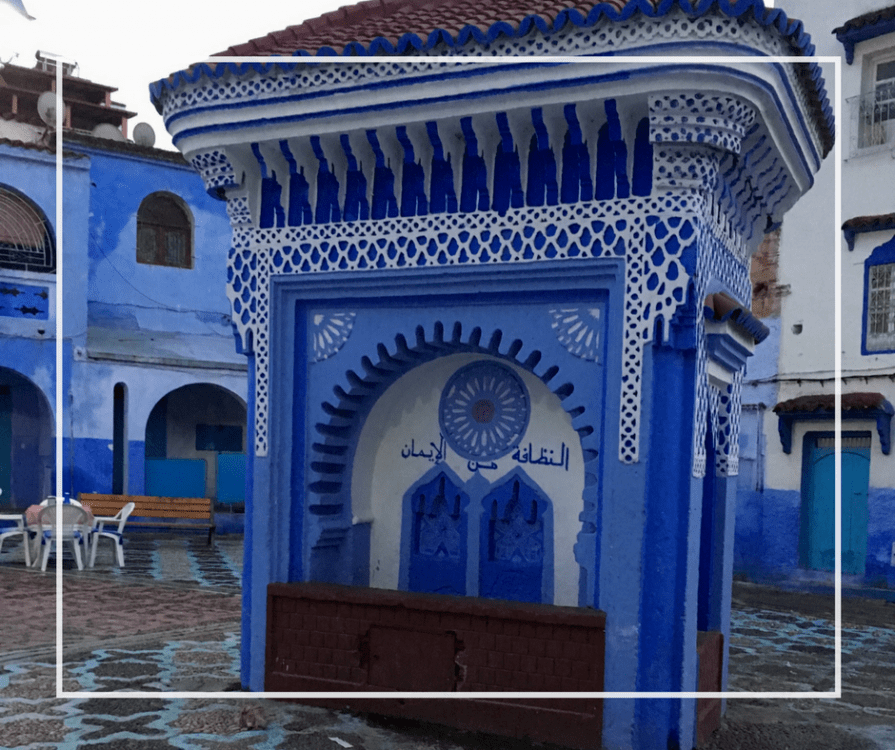 Quickly becoming one of the "must see" sites of Marrakech this small city is easiest to reach from Fez or Tetouan. It is centrally located in the Rif mountains. Do keep in mind that it will be a long day trip as the drive is 3+ hours in each direction.
This city is super popular as well so you may find during peak tourist season like April or September/October there are a LOT of people. This is a small city, so it's also not like everyone can spread out. While I love this place and think it's really cool to visit do know what to expect!
Check out my guide to Chefchaouan too before you go.
Middle Atlas Mountains, Cedar Forest and Azrou
Head south from Fez to visit the Middle Atlas and Azrou. You can (and likely will) pass through the alpine village of Ifrane on your way. If you book a private driver for this experience I suggest stopping in Ifrane. It's a really unique city!
Heading through the cedar forest the main highlight for people are the barbary apes (they're actually macaques) who call the forest home. This experience is more for those who want a quiet day out of the city, without taking in a ton of tourist sites but enjoying nature.
Rabat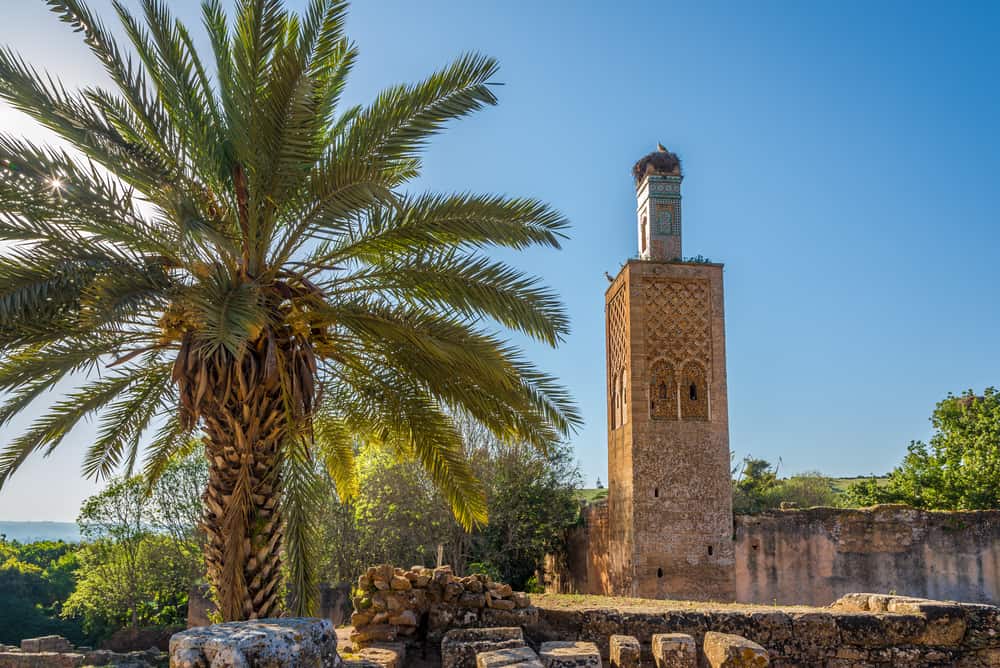 The drive from Fez to Rabat is just over two hours and you can certainly make it part of a day trip. Whether you hire a driver, take the train, or join a group tour there are several different ways to have this experience.
The tour below is a private trip in a private vehicle that departs from and returns to Fez. That being said any admissions, lunch and extras are on your own. You are brought to all of the main highlights of Rabat including the unique Chellah.
Winery and Wine Tasting Tour from Fez
There's an assumption a lot of people have that Morocco is a "dry" country because it's a Muslim majority nation. However, they're wrong. Morocco produces a lot of wine and the area around Fez and Meknes is the wine making region.
This tour brings you to one of the wineries for a tasting and tour as well as lunch. You can purchase additional wine to bring home and enjoy with your meal as well. Moroccan wine may not be as globally known as other nations however it is a unique experience to have!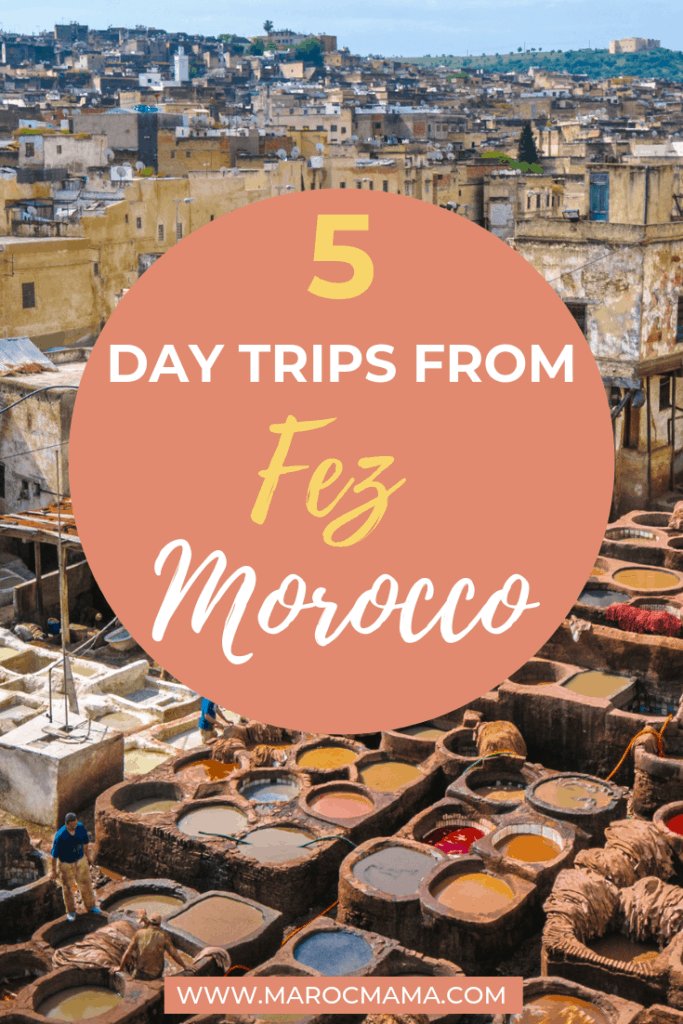 Be a part of the MarocMama family!
Do you want access to all things MarocMama? Join our community of readers to get updates on new posts, inside information that won't go on the blog and so much more!
Sound good? Pop your email below and you're in!