I believe that everyone comes into our lives for a reason. It was a year ago when I first met Najat, someone who has inspired me to get back in the kitchen creating, and experiencing the food of Morocco that I have grown to love and admire over the years. I first interviewed Najat for a piece I wrote on Morocco's female chefs. It was clear very quickly that we had a lot of things in common and connected in a way that went beyond the typical reporter/subject rapport. Our paths crossed again in September when we both were a part of US Morocco Food Week and she shared something very special with me.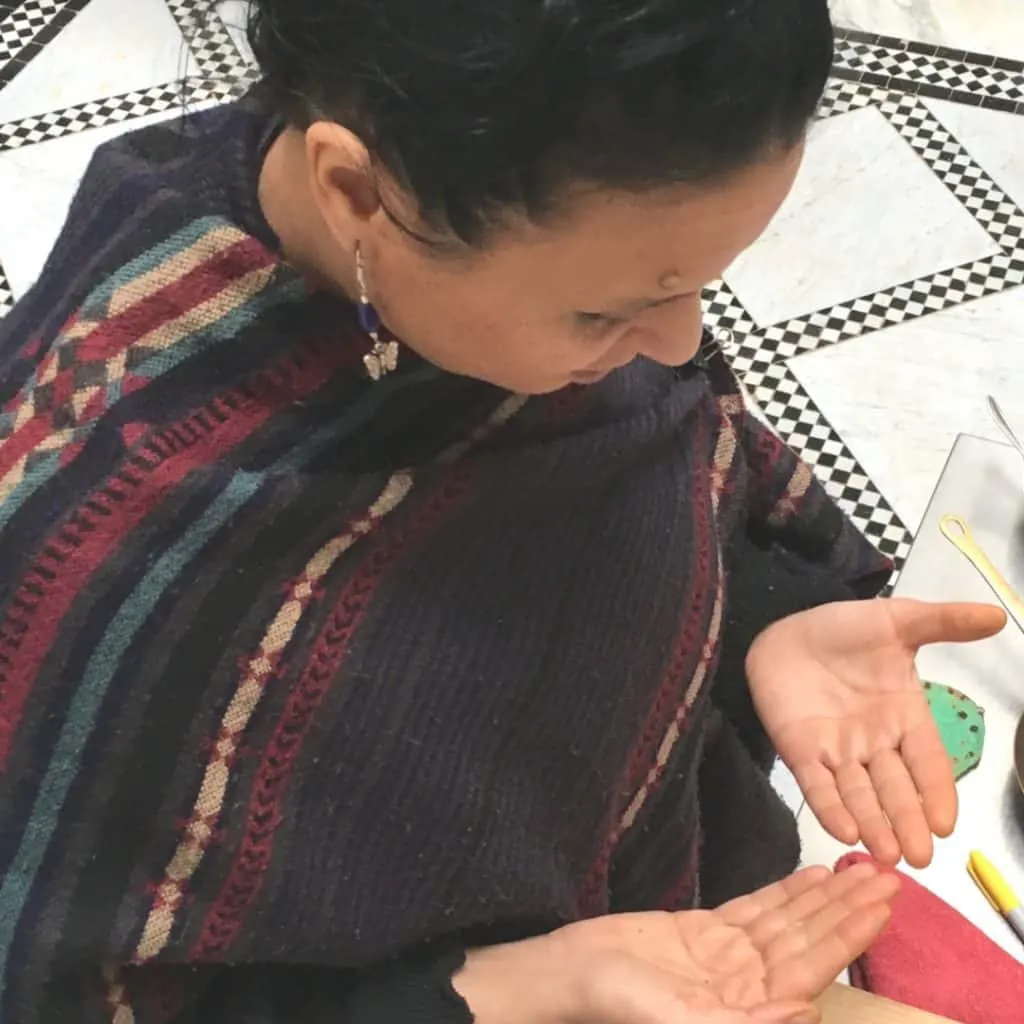 But, I couldn't say anything until it actually happened.
The good news? It did happen and now I get to tell you all about it!
Najat is Moroccan but grew up in San Sebastian, Spain. Her connection to Morocco has always been strong and so when the opportunity came for her to open a restaurant in Fez, close to her family roots, she jumped and took the chance.
Introducing
I was seriously so excited to hear about this restaurant happening because I'm incredibly excited for Najat but also because I knew the food would be amazing. Moroccan fine dining falls flat in most restaurants. It's either too over the top and modified by foreign chefs or it's lackluster and you're paying for ambiance and not amazing food. Two weeks ago I went to Fez and of course had to try everything. While we were working on another project I may have eaten a bit too much ahead of time so I only tackled half of the menu.
Each night the menu changes to reflect what is seasonally available. There are eight courses and each is carefully planned, designed and delicious! The menu heavily focuses on fish, seafood and vegetables but rest assured you will be very happy with the results. For those who enjoy a glass of wine with their meal, alcohol is served but not compulsory.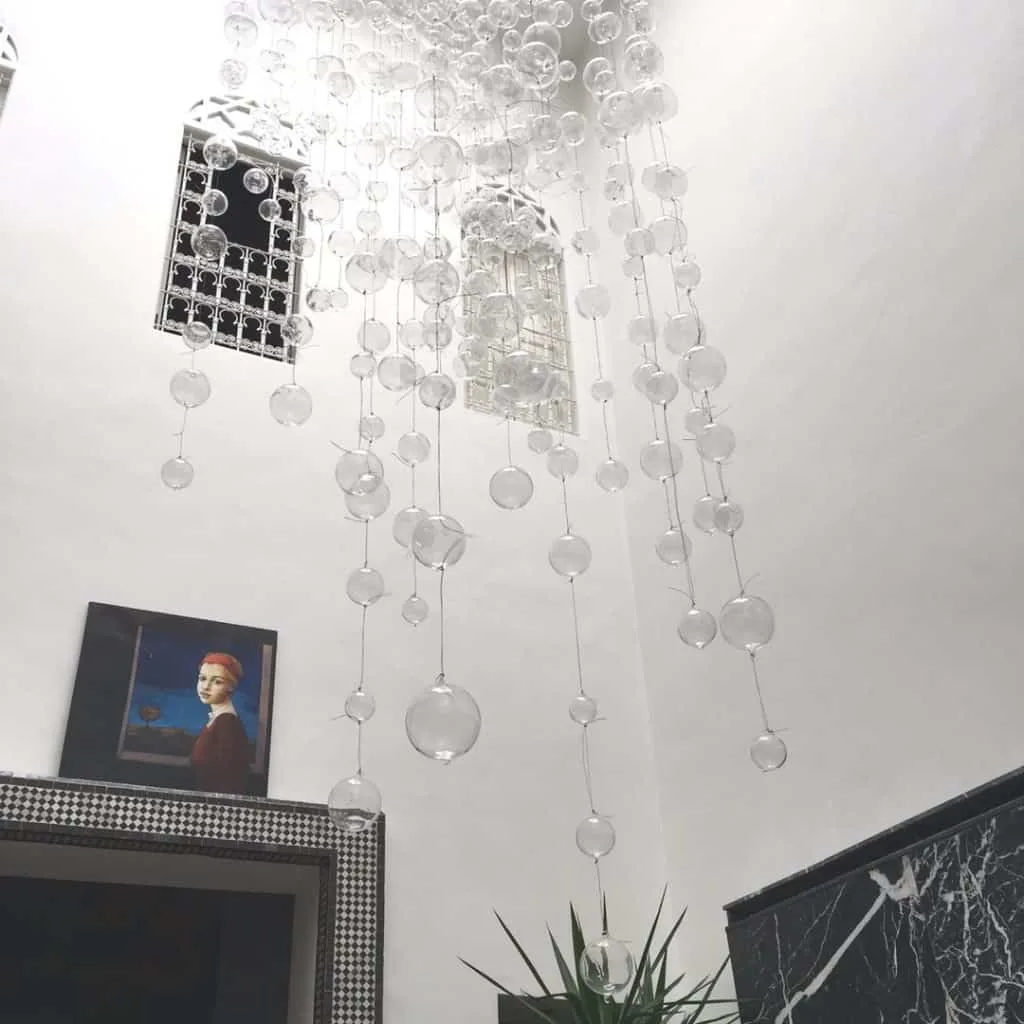 Each evening has limited seating so it's imperative to make a reservation. You'll be treated to a gorgeous atmosphere, and surprise after surprise on your plate. I had a hard time choosing what was my favorite course but it was the chicken course that is still in my mind (and on my tongue!) The chicken with Moroccan mole with caramelized onions on the bottom, caramelized golden raisins, candied chicken stock, freeze dried pomegranates, popcorn, raw cacao nibs, orange marmalade and a squeeze of lemons. It sounds like a lot of ingredients but it all came together magically.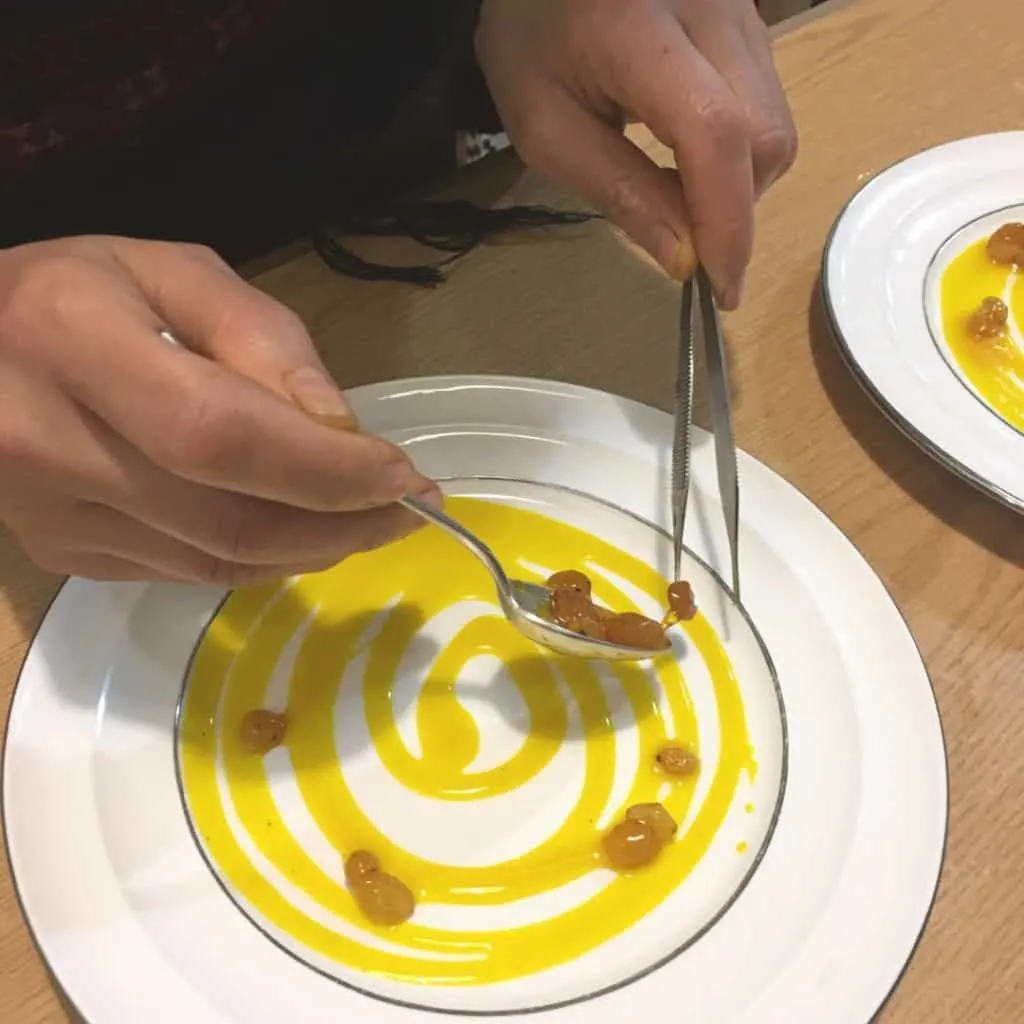 There wasn't one thing I disliked and I am certain that if you love fine dining and want a memorable meal when you're in Fez, this is the place to go. Just be sure to make your reservation early!
7 Zkak Rouah

Fez, Morocco

Open Tuesday – Sunday

7:00-10:00pm

06 94 27 78 49