Is your trip approaching, and you're wondering where to stay in Marrakech so you and your partner can have a great time but also not spend a lot of money? There are many hostels in Marrakech for couples to choose from, and it can be challenging to decide which is the best.
But now, you're in luck! This article will help you reduce your worries and enjoy your vacation with your partner more!
Marrakech, the city of roses, has a reputation as Morocco's most romantic city, and countless couples visit each year in search of love, romance, and adventure.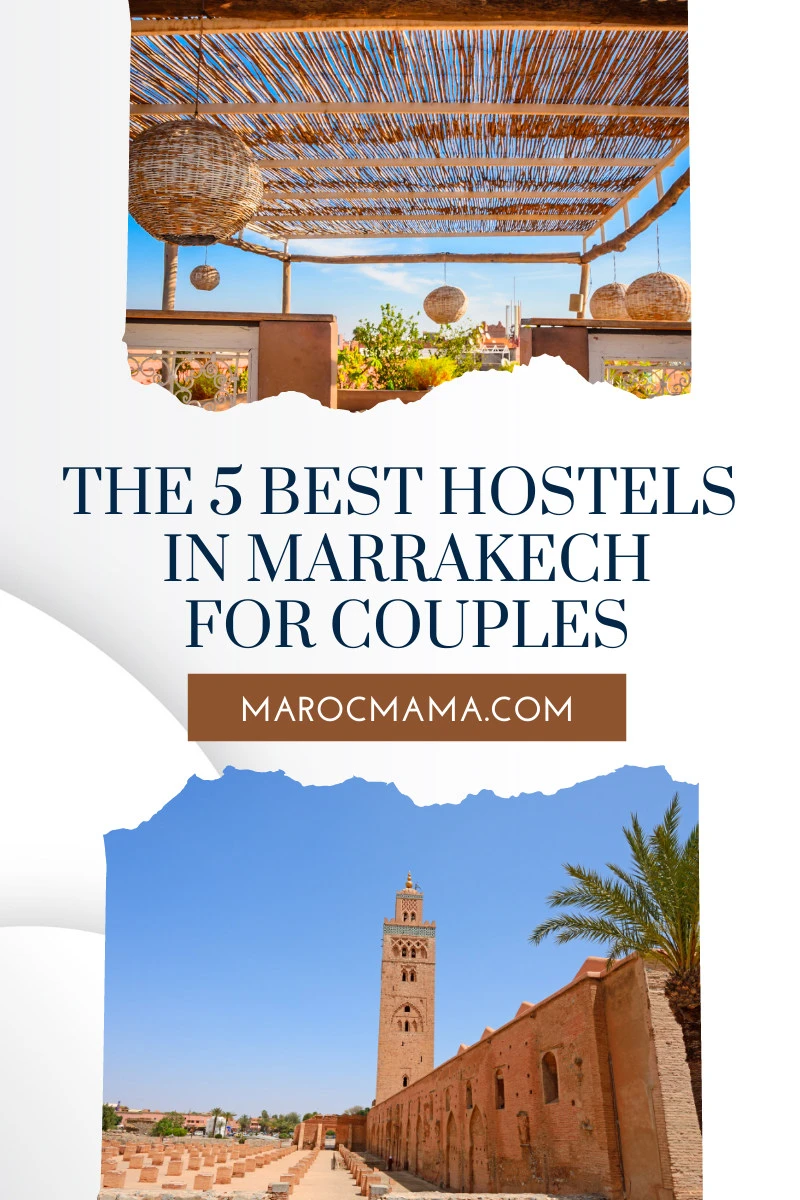 It's no surprise that many couples are eager to explore the city in order to have an amazing time together and create memories they'll cherish for the rest of their lives!
If you are one of those couples planning a trip to Marrakech, here is a list of the best hostels in Marrakech for couples that will provide you with an unforgettable experience.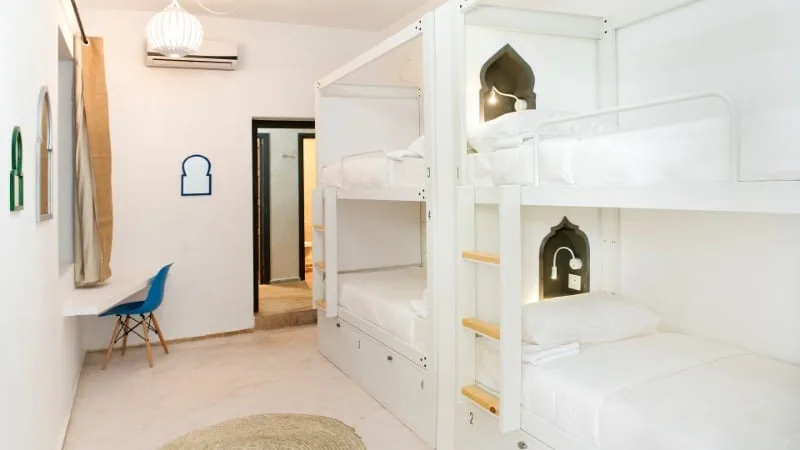 Are you ready for a romantic getaway but you're on a budget? This is the place for you!
Rodamon Riad is a luxury hotel in the medina of Marrakech, Morocco that is close to Ben Youssef mosque, making it easy for couples to enjoy a romantic stroll through the historic town.
You will love the rooms as they are all bathed in light and feature high ceilings and gorgeous detailing that combines traditional Moroccan style with modern flair!
They also want to ensure that every couple who visits them has an unforgettable experience! So, if you want to unwind with a massage, they have an in-house spa and massage parlor with trained professionals available.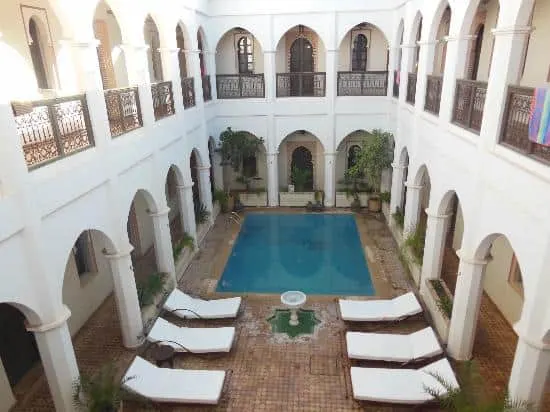 Still thinking about where to stay in Marrakech? Try visiting Equity Point!
Equity Point Marrakesh is a stunning hostel with a luxurious, modern design, a vibrant atmosphere, and the best location in town. It is the ideal place for a couple to stay!
This hotel has it all, from the most comfortable rooms with private bathrooms and balconies to incredible amenities like a rooftop terrace, swimming pool, and bar.
The rooms have air conditioning, free WiFi, an en-suite bathroom with a shower or a bathtub, and a balcony.
They also offer laundry services (for a fee), free luggage storage (up to 24 hours after check-out), and safety deposit boxes at reception where you can store your valuables.
After a long day of sightseeing in Marrakesh, the rooftop terrace is the ideal place to unwind.
There are sunbeds, tables, and chairs where you can relax and enjoy city views while sipping on fresh juices or cocktails prepared by their bartenders! The swimming pool is also open every day until dusk, so don't miss out!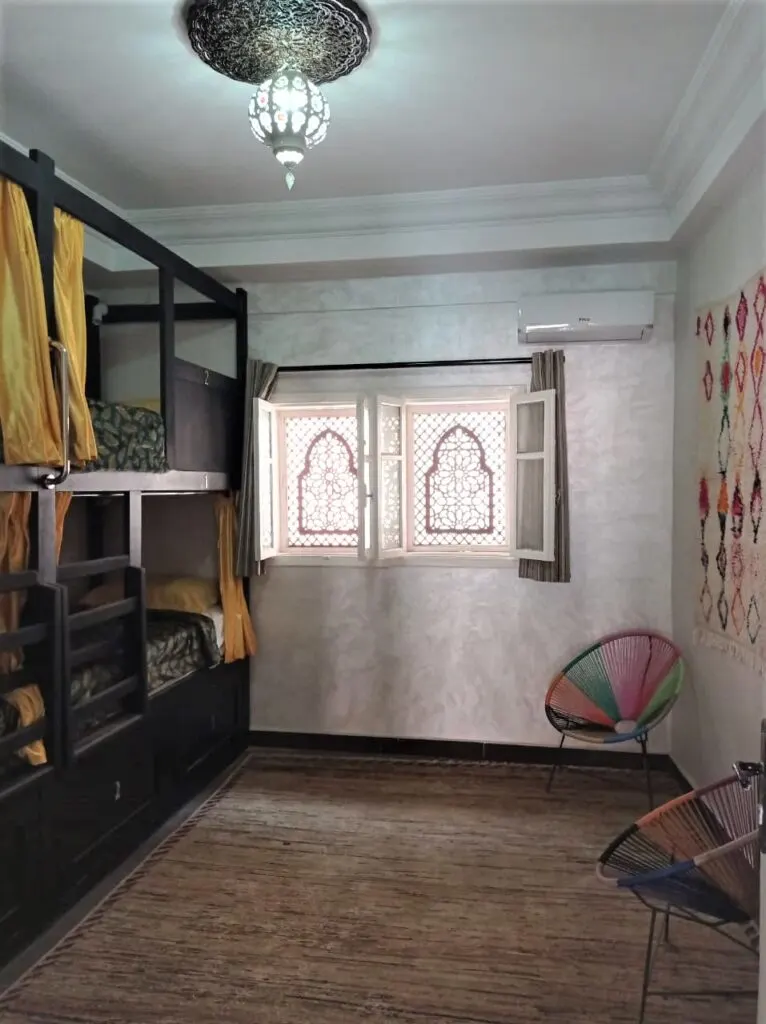 When it comes to hostels in Marrakech for couples, there are plenty of options, but none compare to Stork Luxury Hostel!
Stork Luxury Hostel provides a one-of-a-kind experience for couples in the heart of Marrakech.
This luxury hostel is housed in a magnificently restored 19th-century palace with all of the amenities you'd expect from a historic structure, such as stunning hand-carved cedar furniture, colorful tiled floors, and vaulted ceilings.
They also provide games and movie nights every week!
The rooms are tastefully decorated and feature high-quality beds and linens as standard. You can select from a variety of private rooms to meet your needs; they have double rooms with shared bathrooms, as well as king suites with private bathrooms, perfect for a couple.
There's no need to worry about not being able to find a good breakfast outside because Stork serves food every morning, including eggs, bacon, sausage, hash browns, and more! At Stork Luxury Hostel, you'll never go hungry!
Boho 27 Hostel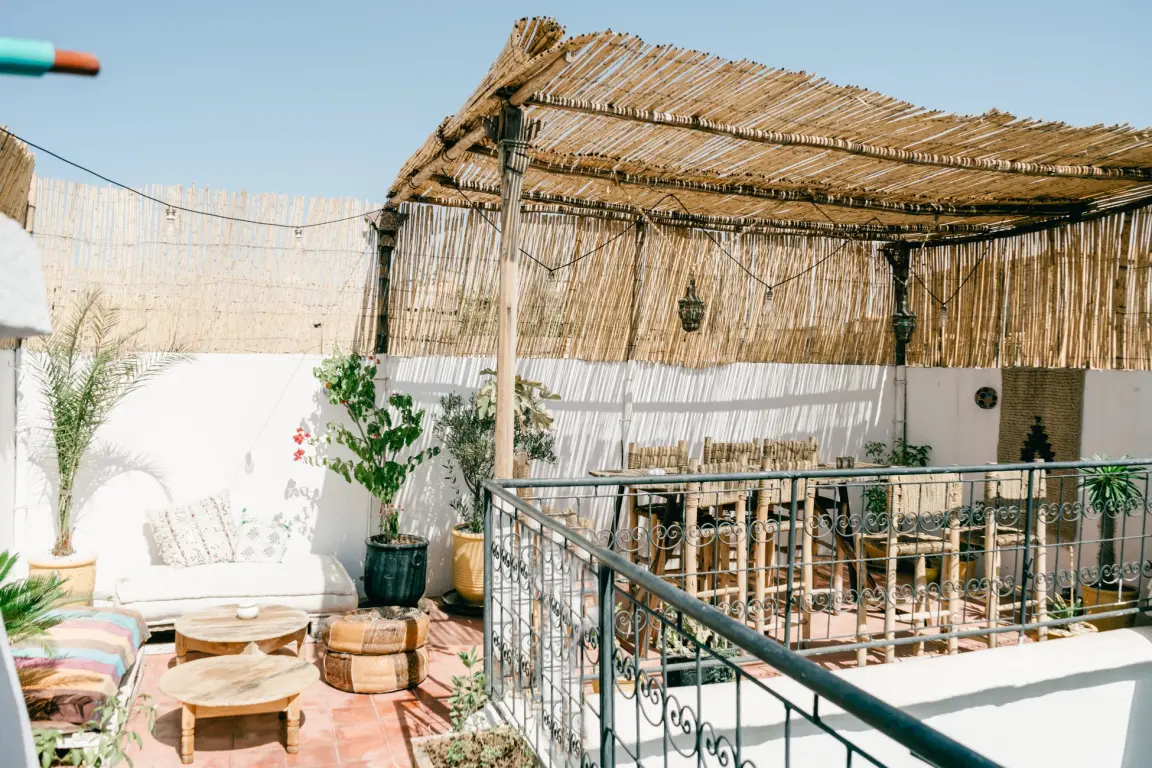 There's nothing like a romantic getaway for two to bring you closer together. But having a good time on vacation isn't enough; you also want to return feeling rejuvenated, relaxed, and ready to take on the world.
That is why Boho 27 Hostel is the ideal location for your dream vacation!
This isn't a large hostel but it does have both private and dorm-style rooms. The private rooms are limited so you'll want to book this ASAP if it's on your wishlist.
This riad not only provides a truly romantic setting for couples looking to get away together, but it's also ideal for those looking to explore the city due to its proximity to most of Marrakech's major attractions.
Rooftop Hostel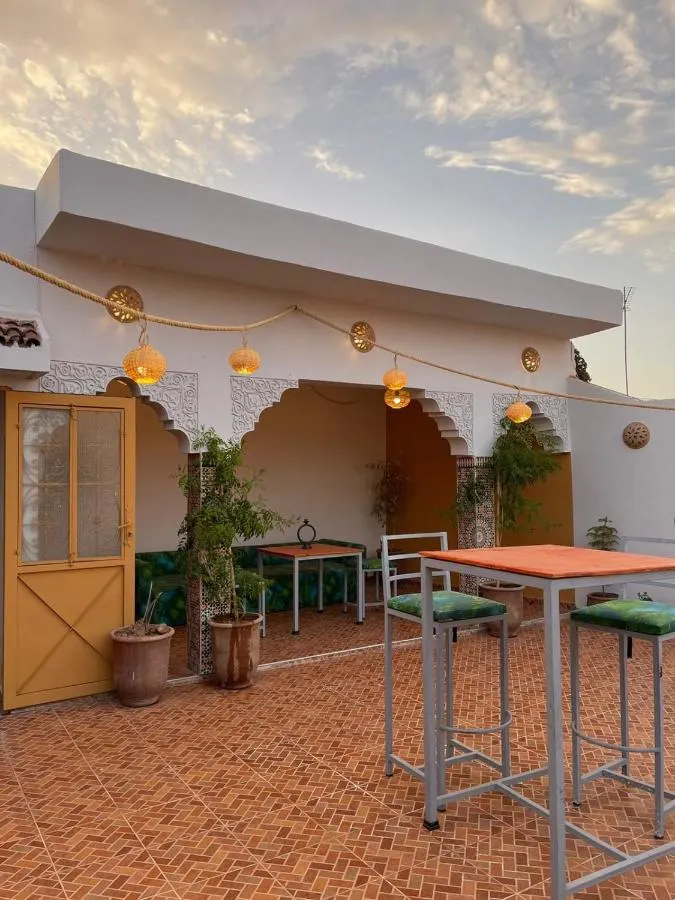 While billed as a hostel Rooftop offers options for private rooms that are more like a small riad. There are still some rooms for larger groups so this is something to be aware of when booking a couples trip.
This hostel is centrally located in the medina of Marrakech. If you're looking for an option that is a bit more like a conventional bed and breakfast but at a hostel price, this could be a good option for you.
Hostels to Visit for a Romantic Getaway
Planning a trip can be difficult, especially when it comes to deciding where to stay in Marrakech. Things can become even more complicated when you're traveling with someone special – It's easy to become overwhelmed!
To that end, here is a compiled list of hostels in Marrakech for couples to make your stay a little easier and more enjoyable!
Marrakech is the ideal destination for lovers seeking adventure! Book your once-in-a-lifetime stay in this ancient city and enjoy an unforgettable getaway with your sweetheart!