Fez is a wonderfully unique, labyrinth-like ancient city that is sure to charm the whole family, particularly those with children. We have come up with a fun-packed list for the parents and kids; one that will surely please all. If you're planning to check out Fes with kids you'll want to keep reading for ideas.
When visiting Fez, Morocco with kids in tow, there are plenty of fun and exciting things to do. One popular activity is taking a stroll through the Fez Medina, which is the world's largest car-free urban open-air museum. With its winding alleyways and colorful markets, the Fez medina offers a unique cultural experience that is sure to fascinate both children and adults alike.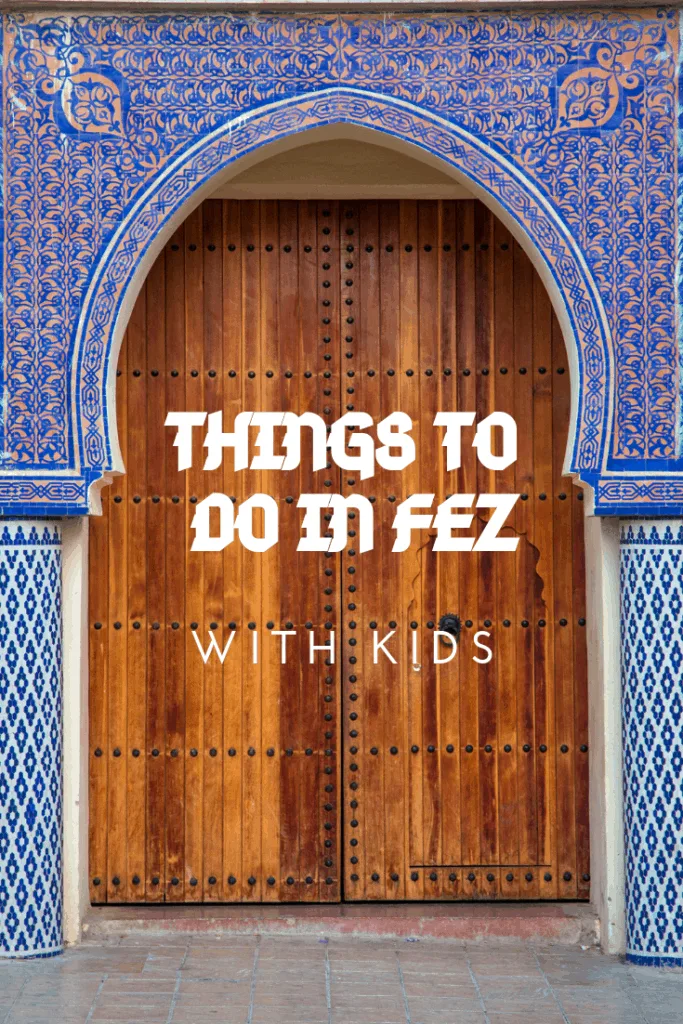 Things to Do in Fes with Kids
If you're planning a trip to Fez, Morocco with kids, there are a few general tips that can help make your trip more enjoyable and hassle-free. For starters, be sure to plan ahead. Research popular attractions in Fez and make a list of the ones that interest your family the most, so you don't miss anything important.
Also be sure to pack plenty of sun protection and water for your daily adventures, as Fez can get quite hot. Additionally, try to schedule some downtime during your trip – whether it's taking a break by having a longer sit-down meal or spending an afternoon by the hotel pool, giving everyone a chance to recharge will make for a more relaxing vacation overall.
Medina Children's Library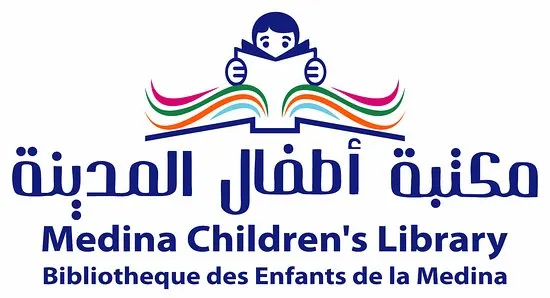 Peek into a world of positive change in the medina of Fez; this wee oasis is the only children's library in the city.
Founded in 2015 by a group of proactive, enthusiastic locals, it specifically focuses on early readers (up to age 14). It is a small place with a massive heart.
The Medina Children's Library survives solely on donations by the public;
welcoming up to 100 children a day at times. The goal of this special, humble place is to welcome all children, where kids have 'access to age and culturally-appropriate books and resources.' It is particularly poignant being the only reading center for the children of the Fez medina.
If you have the time, consider volunteering for 'Story Time' at the institution. Your kids will thank you.
41Bis Swiqt Ben Safi,
Sghira, Zkak Rouah, Fes.
Craft Draft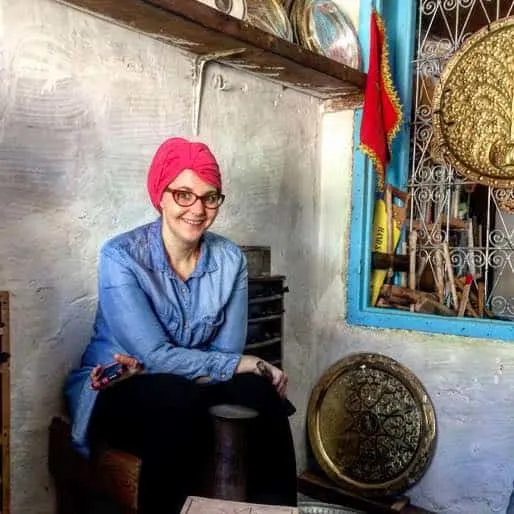 One of the best creative locales for children in Fes is the well-respected and widely-known Craft Draft. Innovative classes are offered, for children 10 and older, in bookbinding, brass, etching paper, and creating Islamic geometry.
Islamic geometric patterns are prominent in much of Moroccan mosaic and tile work. Craft Draft was uniquely founded by Hamza El Fasiki a gifted artist from Fez; whose dream is to make creativity accessible and for everyone, and his wife Mariam Hicklin.
For parents, Mariam, a British-born herbalist, offers classes on preparing natural cosmetics and herbal teas. Definitely something for everyone! The workshop is not always open so you will need to check in advance.
Café Clock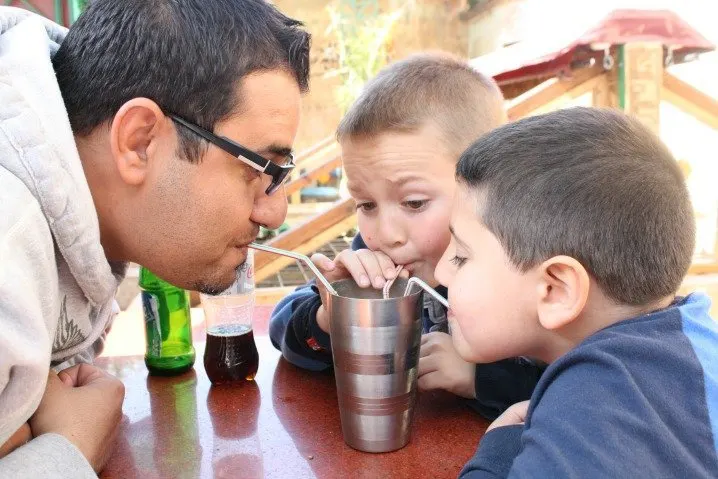 The original 'Clock' (one in Marrakech and recently opened in Chefchaouen) makes this spot somewhat of an institution on the tourist beat in Fez. But the best thing about Café Clock is that it's managed to remain authentic and fabulous, even if it's massively popular with visitors.
Mike, the owner of Café Clock, strives to offer a getaway that is both genuinely Moroccan with a hint of modern European in its fabulous menu. There is food for all types here and is particularly popular with children; don't miss out on the caramel-doused signature pancakes and 'Clock's' juices are out of this world.
However, it's the culturally rich atmosphere that is most appealing about Café Clock. Regular (free) Moroccan music, dancing, and storytelling make it a go-to hot spot for families. 'Clock' also offers some of the best Moroccan cooking classes around and kids are welcome. Under 12 years old, the café requests that you reserve a private workshop so that the staff can accommodate your children in the best of ways.
The restaurant also proudly supports several local foundations, groups, and artisans; all for the better of Moroccan history, culture, and people.
Diamant Vert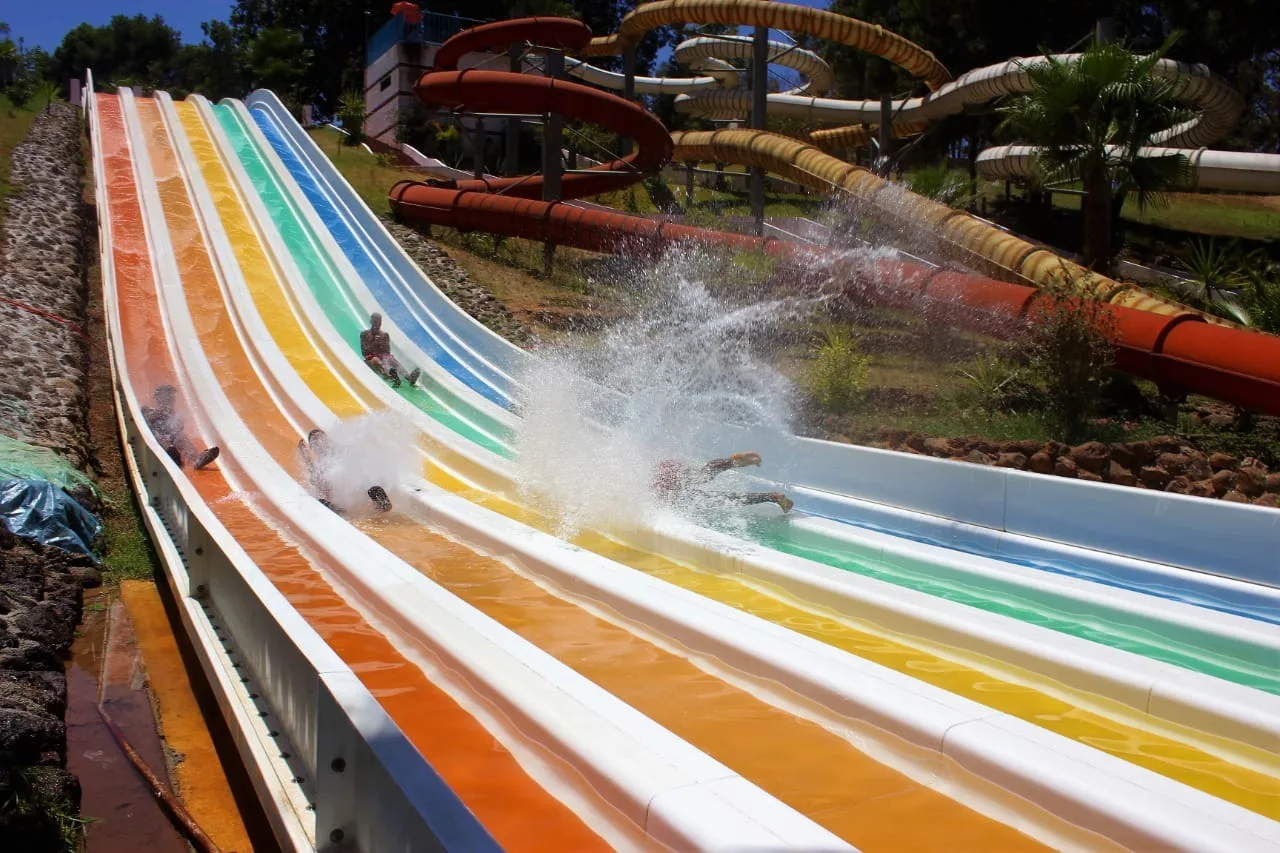 This fabulously fun waterpark is located on 14 hectares of land overlooking a lovely forest. It offers two restaurants, a kids' playground, and several pools; this family resort is a wonderful option just 10 minutes outside of the city center of Fez. Diamant Vert is also close to the Fes-Saïss airport for your convenience. Ramadan specials are offered to families.
Mosque and Library Al-Qarawiyyin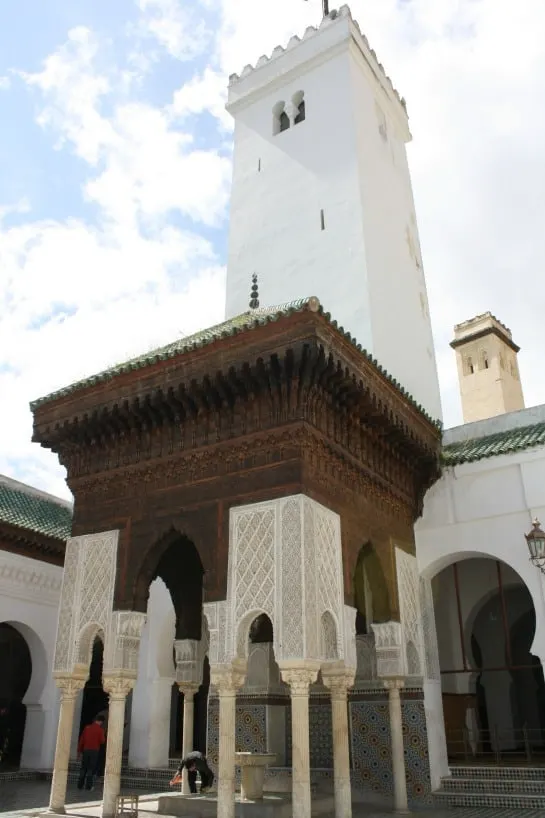 One of the reasons which make Fez so famous is its ancient university in the heart of the medina; the reported oldest in the world and coincidentally, founded by a woman in 859AD.
Although the actual university is for Muslims only, the recently renovated library, founded in 1359, will re-open to the public in May 2019. Many of the precious manuscripts date to the 7th century.
Wrap your head around the astonishing fact that the library was created right around the time that algebra was invented (in the Islamic World, and then migrating over to Europe). Pop in for a quick visit to inspire kids to be bold readers, writers, and literary enthusiasts of the future. Please note only Muslims are allowed to enter the complex, non-Muslims can view from the exterior.
Donkey Ride In The Medina
The Fez medina is famous for feeling like you have gone back in time 100+ years. Part of its charm is the donkeys and carts that putter about the Harry Potter-esque, narrow cobbled alleyways.
Arrange a donkey ride for your child and enjoy the scene from their eyes. And even better, if your kids are tired after a long day's walk within the massive Fez medina. Ask your guide or the reception desk at your riad; they will surely be able to help you find a local donkey ride for your littles.
Fez Cooking Class
https://www.getyourguide.com/fes-l829/fez-group-cooking-workshops-with-optional-souk-visit-t329296/?partner_id=Y41PY83&utm_medium=online_publisher&placement=content-middle&cmp=Palais_amani_cooking_class
For a hands-on activity that is fun for all ages consider taking a cooking class when you are in Fez. This class is a full day but you won't be cooking all day. It also includes a trip to the souk and lunch or dinner. If you have kids that are hesitant to try Moroccan food this can be a great way to get them interested and excited.
Jnan Sbil Gardens
These beautifully-kept gardens are a welcomed respite from the hustle and bustle of the enormous Fes medina. The 17-hectare gardens and green trails are the perfect place to relax after the frenzy of the tourist sites. With a peaceful pond and shade to boot for the hot summer months, Jnan Sbil Gardens is ideal location to perhaps start or end your fun-filled day in Fez.
There's even a nice café, La Noria, at the southern entrance, where you can grab a cool drink or a Moroccan mint tea. Perhaps even bring a picnic and sit on a bench in front of the pond. Open 9 am to 8 pm daily.
Need More Help Planning Your Trip to Fes?
Read our complete guide to Fez for more insight into this city.
Looking for a place to stay? Try one of these 10 Riads for Families in Fez
Day Trips from Fez to add more time to your stay