Mouassine is a popular area of Marrakech for visitors but for someone who has never been to the city, this doesn't mean much. When choosing where to stay in Marrakech most people know that they want a place in the medina. The medina isn't a small area; it's approximately 700 hectares or 2.7 square miles of winding labyrinth-like roads.
So how do you decide where to stay? You need to get a little more specific. The medina is broken into neighborhoods. Understanding these can help you make the best choice.
Where is Mouassine?
Mouassine is a relatively large neighborhood that includes some of the more traditional souks as well as residential areas. Its borders are made up with the streets of Sidi Abdelaziz, Rue Sidi el Yamani, Rue Lalla Fatima Zahra, and Rue Dar el Glaoui.
What else is in the Mouassine neighborhood?
Mouassine is a mixture of residential and craftman areas. It's home to several different sites that visitors may want to take in. The dyer's souk is a popular site to view and walk through (and take some great pictures!) Also in this area is The Secret Garden, with traditional Islamic Gardens and a cafe.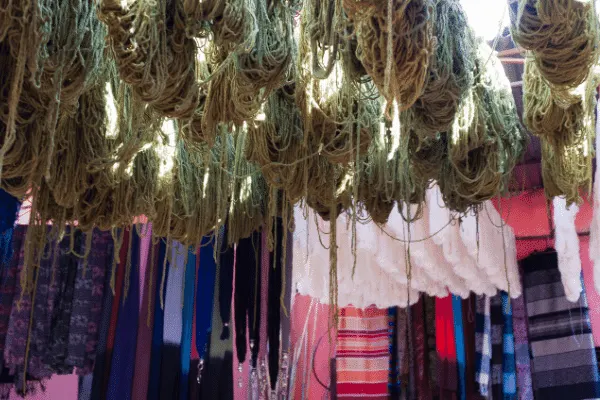 Dar el Bacha, a beautiful example of early 20th-century design merged with traditional Islamic architecture and home to the museum of confluences as well as a gorgeous coffee shop is a must-visit. The Mouassine hammam dates from 1562 and still functions today – you can book a treatment in this mid-range hammam.
Hungry?
Some good restaurants in Mouassine include; The Moorish, Dar Moha on the edge, Les Jardins de Lotus, and Dar Cherifa. Need more suggestions? Grab my food guide to eating in Marrakech.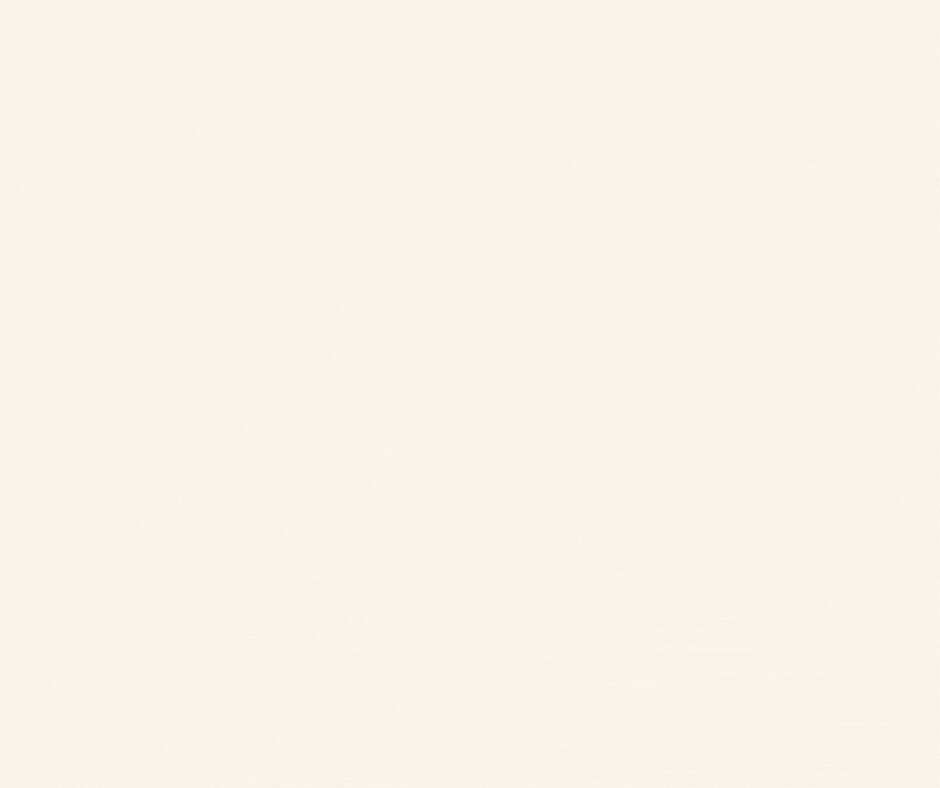 Why choose this area of the medina?
Accessibility. To reach this area of the medina there are several different spots you can get a taxi drop off and won't have to walk a long distance to find your riad.
There are several different restaurants of all price ranges located here. It's easy to find something to eat.
Whether you want to walk or you want a ride to get around you're located in a good location to easily get to other areas of the city.
Riads to Check Out in the Mouassine Neighborhood
Riad Adore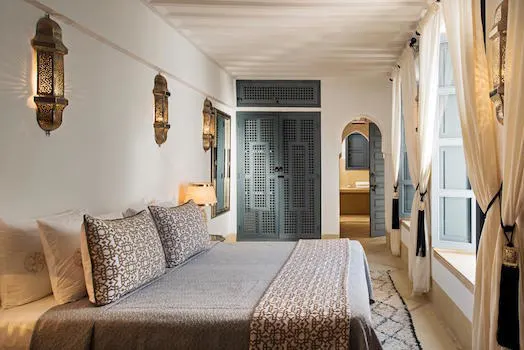 A quiet oasis in the medina with beautifully appointed rooms each decorated individually you'll feel like you've found a new home away from home. Moroccan style can be found throughout this riad however it also has a modern, comfortable edge. In winter relax in front of the fireplace in the salon or library and in summer take in the sun on the beautiful rooftop.
Riad Idra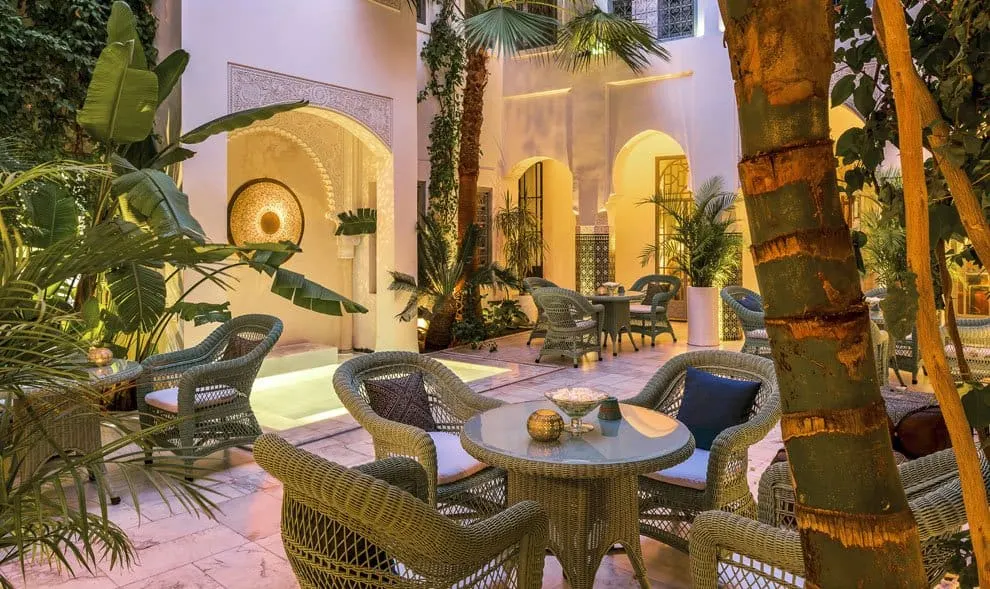 The monochromatic blue-green color scheme follows you throughout this hotel and there are only seven rooms available. Beautiful dining options are available in the courtyard and on the rooftop. Not to ruin the surprise but rumor has it guests receive a pair of leather babouche to use during their stay and keep afterwards. For guests with more limited mobility or difficulty with stairs there is also a lift – a rarity in riads as well as walk-in showers in the rooms.
Palais Khum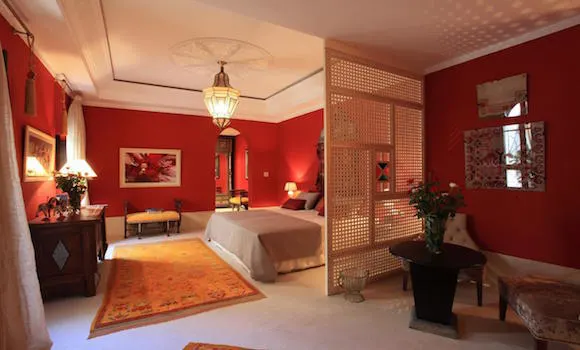 Stepping into this stunning riad area you'll feel like you've been transported to the 1920's art deco meets Morocco. A beautiful garden in the front welcomes you with flora and fauna. There are 3 suites, 5 junior suites and 3 standard rooms available for guests.
There is an on-site hammam and massage room for your relaxation, AC/heat units in each room, and full restaurant services for guests.
Riad Tizwa
A traditional three story riad with two floors of rooms and a beautiful rooftop await you at Riad Tizwa. The rooms are each unique with several featuring bathtubs in the bathrooms and selected amenities and oils for your use.
Breakfast is served daily on the rooftop, a great way to start any day in Marrakech!
Palais Dar Donab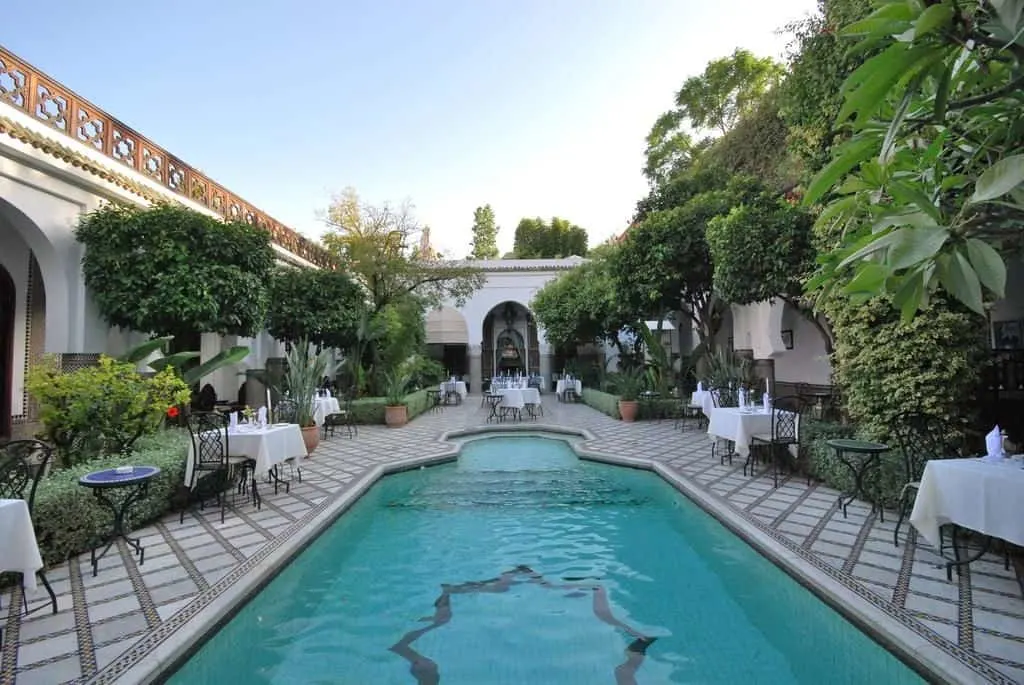 This is the largest property on the list and the only with a large pool, making it a great option in late spring and summer when swimming is on the mind. Although space wise it is big there are only 5 suites giving you plenty of space to stretch out.
Beautiful fabrics, doorways and other touches will make you feel like you're truly in a Moroccan palace.