Often referred to in English as the "spice square" this has fast become one of the more popular areas of the souk. It's a mix of trendy restaurants, rug shops and of course spice sellers leading to the name. The middle of the square is full of vendors selling a variety of things from handmade henna powder to the fashionable embroidered straw hats and baskets.
When you're looking for where to stay in Marrakech this is a popular area to have on your radar.
Where is Rahba Kdima?
This area is about a half a kilometer walk from Jemma el Fna (depending on your starting point) going into the souks. For the purposes of naming places I've chosen riads that are within a few minutes walk of this square.
What else is in this neighborhood?
As mentioned above this is a landmark area of itself. Just off one side of the square you'll find the rug market – just wander through even if you don't want to buy anything. There's loads of shops here selling spices and traditional herbal remedies.
Not directly on the square but close by is the Almoravid Kubba which can't be entered but can be viewed. It's the only surviving piece of architecture from this dynasty and dates to the early 12th century. The part you can see was once part of a mosque that has since been destroyed.
A little further on is the Ben Youssef Madrassa. This school is one of the most famous buildings in Marrakech however it is currently under construction slated to reopen in 2020.
A short (5 minute or less) walk away from Rahba Kadema is the Ta'ala area of the souk where you'll find leather and metal goods being made. There's loads of street food here too which might look a little sketchy but it's where lots of the guys that work here pop in to eat.
Hungry?
As I mentioned there's a mix of small spots here as well as more trendy places like Nomad and Cafe des Epices. The new Shtatto and L'Mida restaurants are also worth a visit.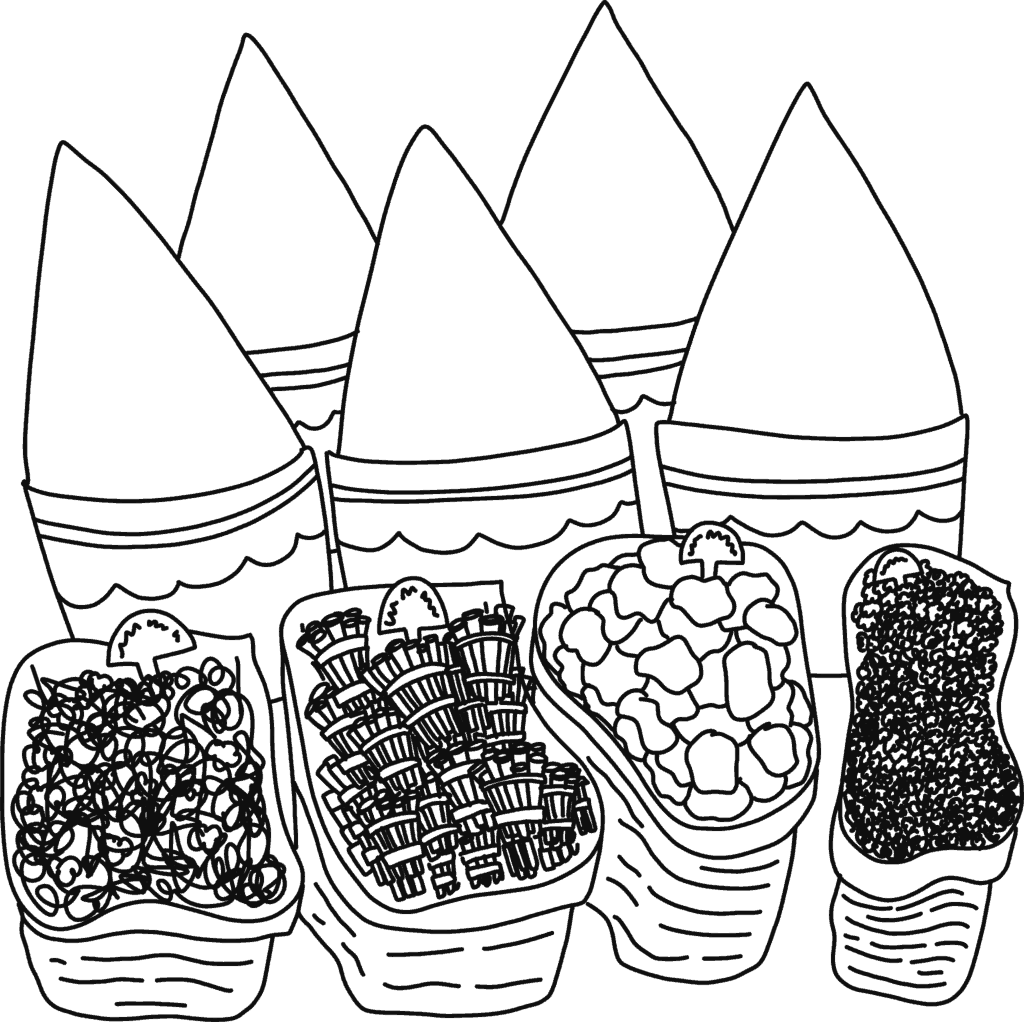 Why choose this area of the medina?
There's a few reasons why you may want to be in this area – here they are!
It's central. You're pretty much right in the middle of anywhere you'd want to go.
There are a lot of choices. Because it is so central there are quite a few riads in this general vicinity.
Exploring and getting lost is part of the fun. Chances are you'll get turned around in the medina, and this area is no exception. If you're someone that doesn't mind a little adventure you'll like it here.
Riads near Rahba Kdima to Consider
Riad Joya
Seven individual suites make up Riad Joya. The designers have chosen to use natural pigments and colors throughout the riad. They pride themselves on individual attention and butler service for all guests so that their every need is catered to.
Equity Point Hostel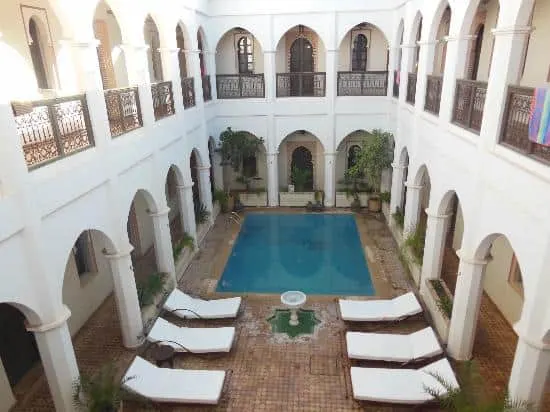 One of the largest hostels in Marrakech Equity Point has a variety of room sizes and options for visitors. Book into one of the mixed dorms for a more affordable rate or choose the private rooms if you prefer more space to yourself. Linens provided in all rooms; towels are no cost in private rooms and can be rented in dorms. Breakfast and laundry are also available for an additional cost.
One of the best things about this hostel is that it has a full size swimming pool in the middle!
Riad Dar Jaguar
Located between Jemma el Fna and Rahba Kadema, Riad Jaguar has several different rooms and layouts available for guests. They can also organize dinner for you on the rooftop with several extras available. Do be advised that some of the staff speak limited English so communication could be a little tricky.
Riad Light of Sun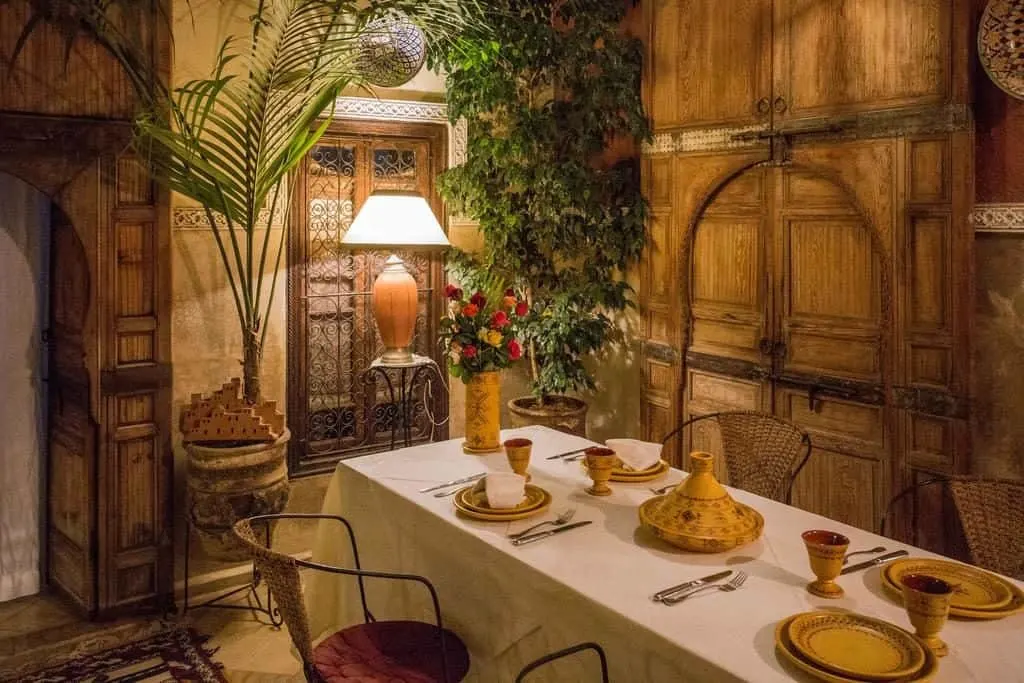 This riad is the one closest to the spice square of the riads in this list. The riad is located off a small side street. The rooms are simple and tastefully decorated and staff are very helpful.
Riad Les 2 Portes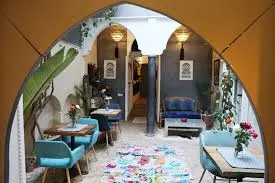 This riad has a unique color scheme with gray walls and pops of blue and turquoise throughout the main areas. Each of the rooms is designed differently; some with beautiful arches above the beds. There are 5 rooms that can sleep between 2 and 4 people.
Decided this area isn't for you? Check out our post that breaks down many of the neighborhoods to decide the best place to stay in Marrakech.