Known collectively as "the new city," these two neighborhoods are some of the most popular parts of the new city. Technically anything outside the original city walls is part of the new city – and this includes lots of neighborhoods visitors never make it to. There are many hotels in Gueliz and Hivernage that are close to everything and offer modern amenities.
For the sake of simplicity, I'm covering these two neighborhoods here to consider when looking for where to stay in Marrakech.
Gueliz was built by the French during the protectorate beginning in 1912. The first buildings were military as it was the military encampment but later homes, offices and social addresses were added. Much of this happened during the art deco period so you'll find much of this influence remains. Mostly Europeans called these areas home until more recent times.
Where is Gueliz?
This is a very large neighborhood to the west of the old medina and stretches to Rue ibn Aicha to the north and Avenue Moulay Hassan to the south though you likely will find people refer to Gueliz covering a lot more territory than just these boundaries.
Where is Hivernage?
The boundaries of Hivernage stretch the old walls of the medina from Avenue Moulay El Hassan to Avenue Moulay Rachid – it's directly south of Gueliz with the western border being Avenue de la Menara.
What is there to do in Gueliz?
In Gueliz you'll find a wide variety of restaurants and boutique shopping as well as businesses and residential apartment buildings. There are a lot of things to do and places to eat in Gueliz so you won't get bored if you visit.
Some parts of this area feel like any city in the world; you'll find shops like H&M and Zara as well as several grocery stores if you need to pick up supplies.
The famous Jardin Majorelle and Yves St. Laurent Museum are in Gueliz as well as quite a few other art galleries worth a visit. The train station of Marrakech is also located at the junction of the Gueliz and Hivernage neighborhoods.
If you get hungry stop by the Amal Women's Center for lunch or +61 for dinner.
What is there to do in Hivernage?
Home to lots of cafes, restaurants and nightclubs there is plenty to do in Hivernage – especially if you're a night owl. The Marrakech Casino is here if you want to try your luck at a game or two.
Visit the Menara Mall for several different restaurant options and the top floor is a gaming and arcade area that kids of all ages love – for parents there's great views onto the medina.
The Menara Gardens and Harti Gardens are two free options for things to do and a good idea if you have kids that need some open space to burn off steam.
Looking for more things to see and do in this area? Check out my guide on the new city of Marrakech.
You also may want to pick up a copy of my dining guide to Marrakech which has quite a few suggestions for restaurants in these areas of the city.
Why stay in Gueliz or Hivernage?
If you're not feeling the medina than here are three reasons to consider staying in Gueliz or Hivernage;
You'd rather a hotel with modern conveniences and less hassle finding your way in the medina.
You've got a train to catch – it's easier to reach the train station if you're staying in a hotel in one of these neighborhoods.
You want to party and are looking for easy access to nightlife.
Hotels in Gueliz and Hivernage to Consider
Movenpick Mansour Eddhabi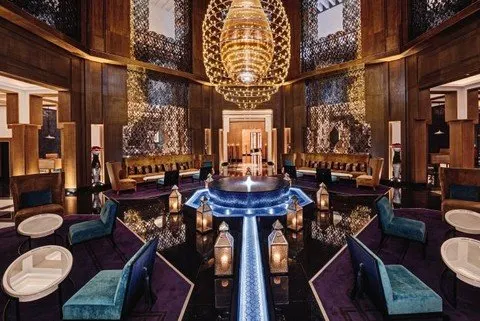 There's a lot to love about the Movenpick, without exception their artwork on display is a big one. While the rooms have the uniformity one expects in a hotel the grounds, common areas and dining areas are really unique. They also have several swimming pools and lounge areas as well as restaurants to choose from. Also take advantage of the chocolate hour hosted every afternoon.
Four Seasons Marrakech
A luxury hotel with 139 rooms and suites available for guests as well as several pools and restaurant options. The hotel is spread across 16 hectares with views of the Atlas Mountains. The location is close to the medina but far enough away to feel separate. A complimentary on-site kids club with full supervision as well as kid friendly swimming area is a bonus for parents.
Le Meridien N'fis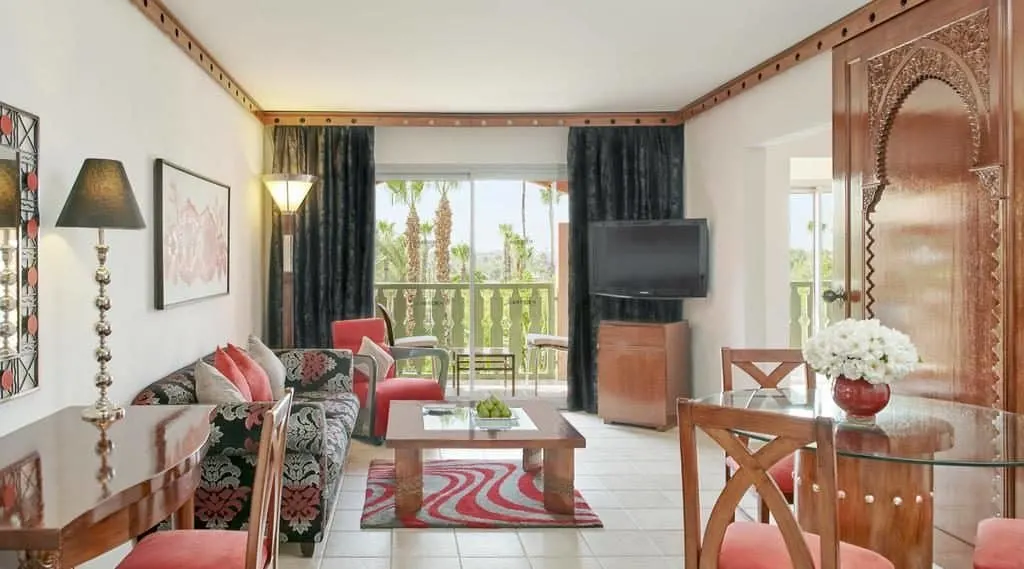 This hotel is a Marriott property with several different room configurations. It is across from the Menara Mall and a 10 minute walk to the medina. Easily found in Hivernage there is also a red bus (city tour) stop close by and easy access to taxis. Onsite pools are a plus in summer months.
Sofitel Marrakech Lounge and Spa
Featuring a spa, 3 swimming pools and multiple restaurants in addition to the comfortable beds you're holiday will be relaxing. The SO Lounge, a part of the property, is a popular spot for regular performances and nightlife. Be sure to book with the breakast as their buffet is one of the better hotel buffet breakfasts in the city.
Es Saadi Resort
Es Saadi has four different types of accommodation guest can choose from; hotel rooms at the Palace, rooms at their 5 star hotel, villas, and private large ksar villas. Pools dot the properties and each of the villas has its own private pool. There is no shortage of amenities or activities onsite to make your holiday memorable.
Dar Rhizlane
Designed in the style of a palace with Egyptian and Yemeni influences this riad has 20 individiually styled rooms to make you feel like royalty. Relax by the pool or in the spa. dine or enjoy a drink in one of their restaurants. Close to the Harti Garden and set back from the busy streets you can retreat in peace.
The Red House
Once a family home this boutique hotel has been converted to welcome guests. Choose from rooms or suites for your stay. With Moroccan touches as well as European elements it's a blend of local and international style. The on-site restaurant serves traditional Moroccan food. The hotel has easy access to the city.
BAB Hotel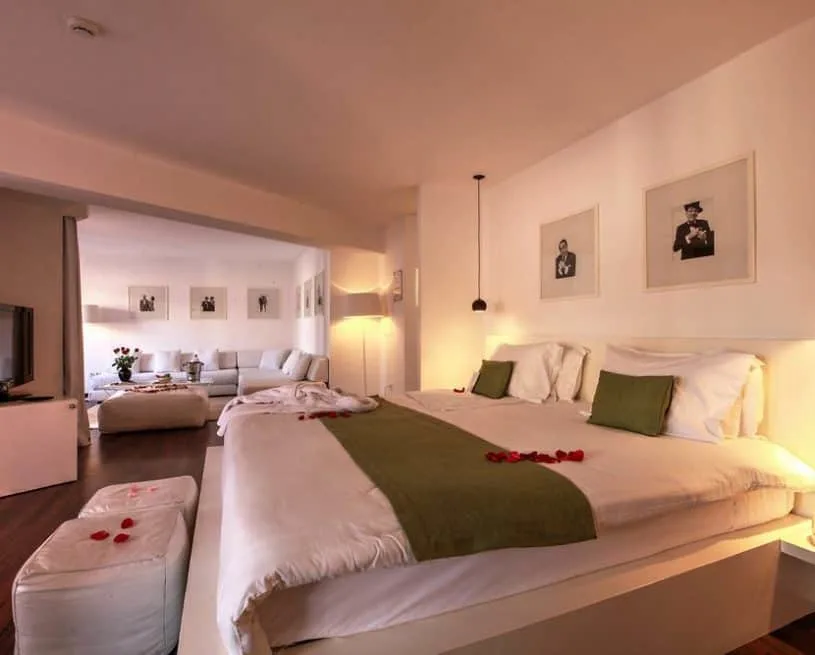 A modern hotel set in Gueliz, this hotel is good for groups as well as individual travelers seeking a good location in the new city. Staying here will give you easy access to the restaurants, shops and galleries of Gueliz. Rooms are spacious and a swimming pool and spa are available at the hotel.
2Ciels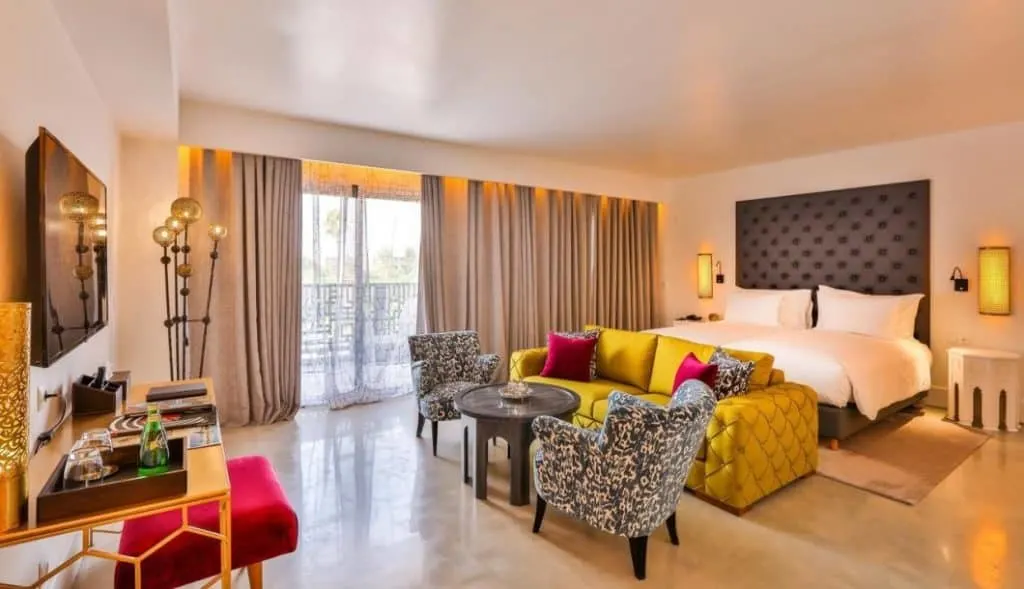 A slightly eclectic hotel set across from the Royal Tennis courts and Harti Garden it's a good choice for those wanting to stay in Gueliz. The rooftop lounge and swimming pool is lovely and there's a lower lounge and pool area as well. Patron de la Mer, one of the associated restaurants is a great seafood restaurant in Marrakech.
Hivernage Secret Suites and Garden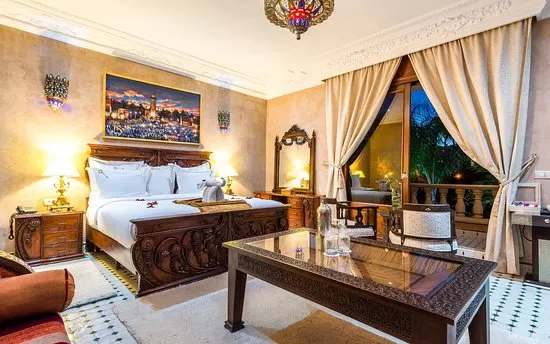 Large rooms in a boutique hotel set away in Hivernage. The property features a large pool with lounging and dining options and a garden environment. Rooms can sleep up to three guests and have sitting areas as well as the sleeping area.