Moroccan food is known for the complex blending of spices, slow-cooked home-cooked meals, and generous portions. But that doesn't mean you have to have loads of extra time to make a delicious Moroccan meal. These 10 easy Moroccan recipes are a great addition to your weeknight round-up! Moroccan dishes don't have to be as complex to make as they may seem.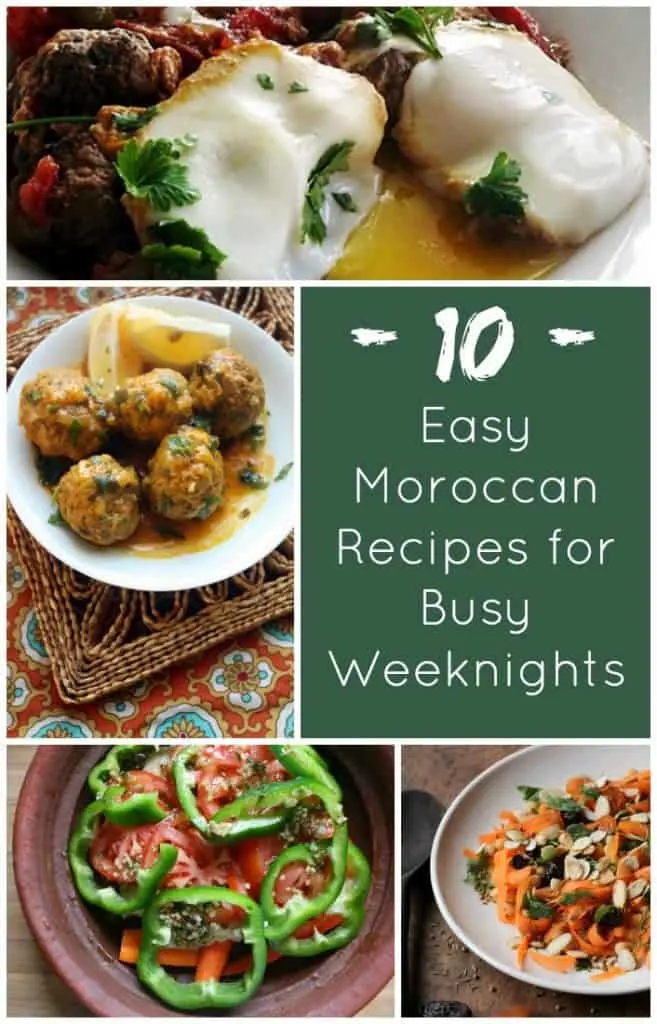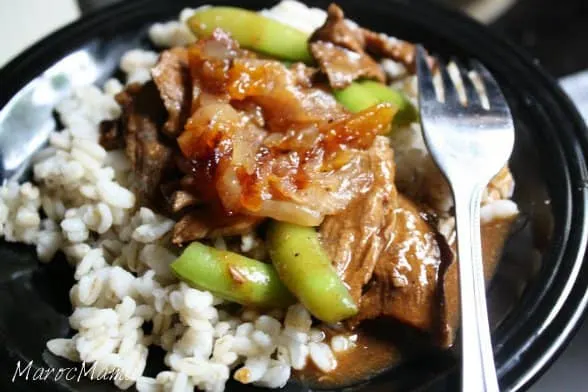 This dish is complex in flavor but is very easy to put together. Don't be thrown off by the combination of fruit, vegetables, and meat. It's very common in Morocco to mix these together. I serve this over barley but you can use rice, couscous, or eat it as is with some good bread.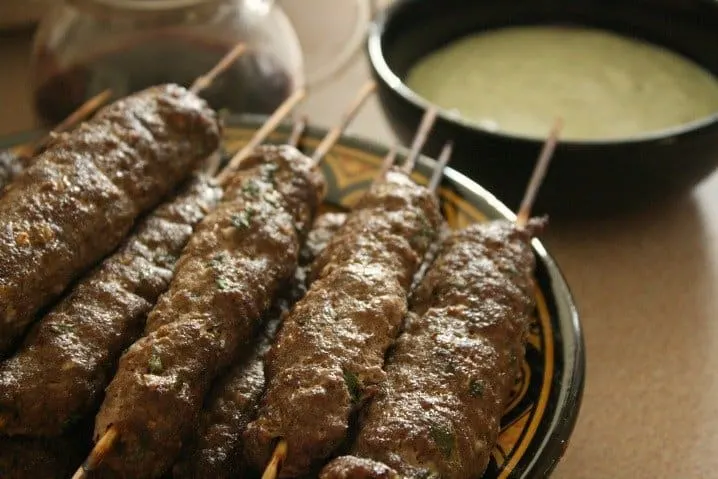 You've used ground beef, ground turkey, ground chicken, but have you used ground lamb? It has a great consistency that's perfect for kebabs. Just enough fat to keep the meat from drying out and it takes on a good flavor. You can make these ahead of time and leave them in the refrigerator to marinate, then just grill them up outside or on the stove. These also are great heated up for a simple Moroccan lunch. Whisk up the dipping sauces and you've got an amazing main dish!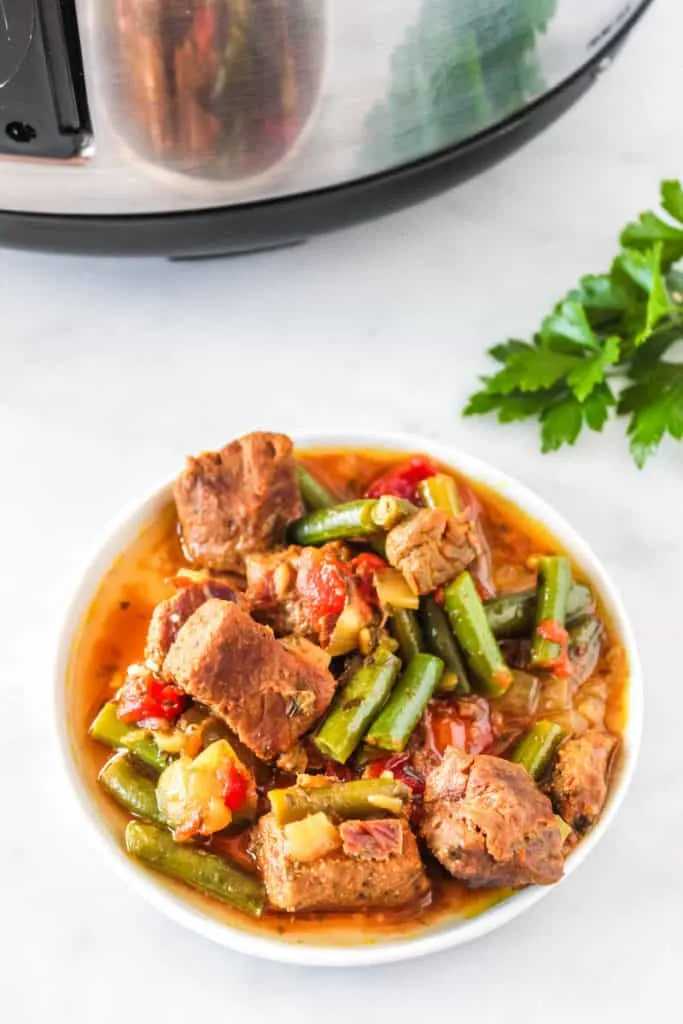 Do you use your slow cooker? This easy Moroccan recipe for beef and green bean tajine puts it to work. Drop in all of the ingredients before you head off for the day and when you return you'll be ready to sit down to a warm meal! Fresh or frozen green beans can be used – or swap them out for a different vegetable (just keep in mind cooking time may need to be adjusted if you do).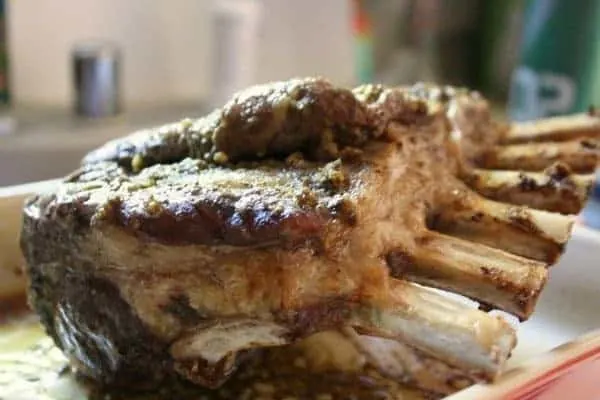 You'll only need five ingredients to put together this amazing lamb roast. The ingredients couldn't be simpler, and take only a few minutes to prepare. But, you'll need to plan ahead as the lamb needs to cook about three hours. Don't skip the potatoes – they'll bring the meal together!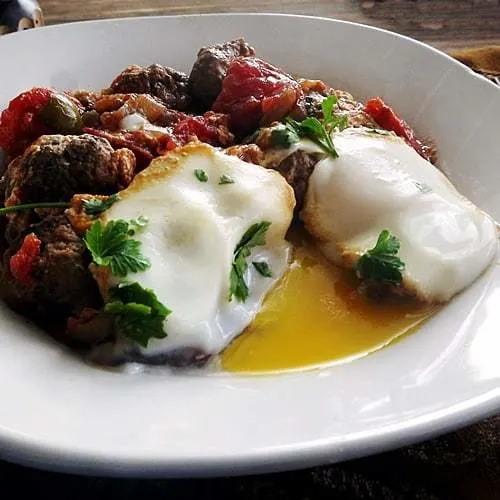 Eggs for dinner are a childhood memory for me. In Morocco dinner is a lighter meal so it's not uncommon to find things like eggs, or a soup served. This meatball, tomato, and egg tagine is very simple Moroccan meal to make and is fun as well. Grab some bread, pull everyone around the table and eat out of the same dish – very Moroccan!
In search of a little different kind of salad for dinner? Whisk together the dressing and toss together the ingredients and you're ready to go! This isn't a classic Moroccan recipe and you won't find it on any tables in country but the flavors will have you dreaming of a Sahara sunset.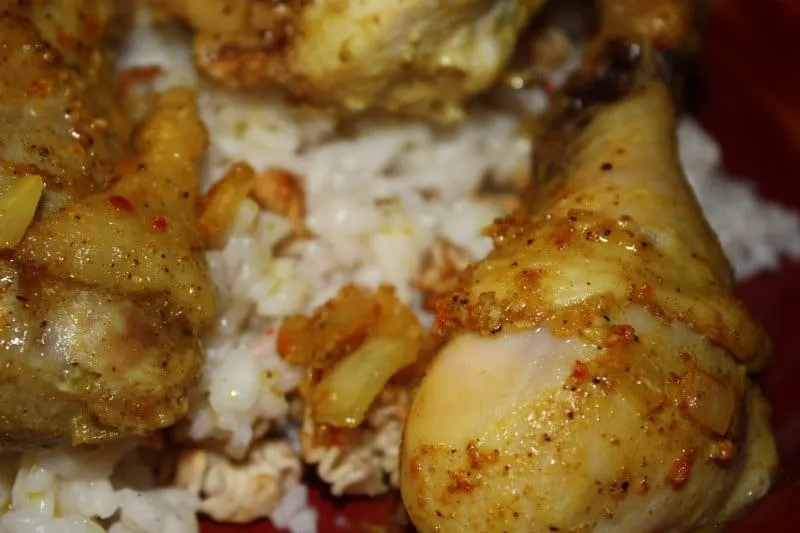 This is one of those no-measure recipes. It's really that simple. In a bowl whisk together all of the spices and rub the chicken down and pop it in the oven. Cook the rice while you're waiting and that's it. Use whatever cuts of chicken you like and make it as spicy as you like.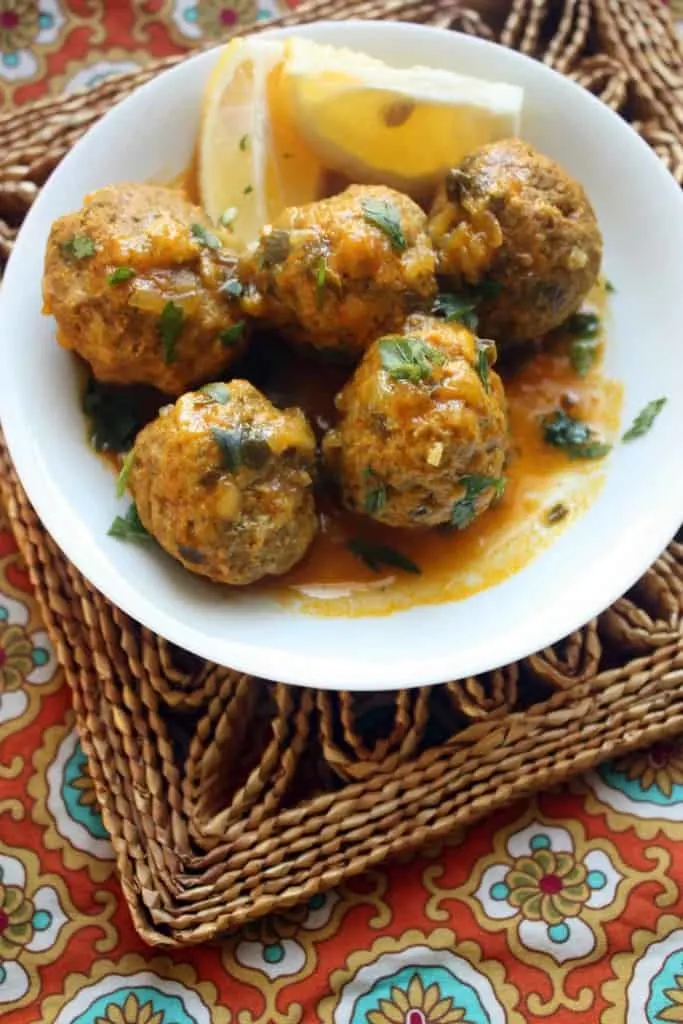 My friend Amnah, a super talented amazing mom of four, made this recipe as a guest post for me. Everyone that's made it has had nothing but great things to say! You can make the meatballs ahead of time – even freeze them – and then pop them into the oven when you're ready. Whisk together the lemon and herb sauce while you wait.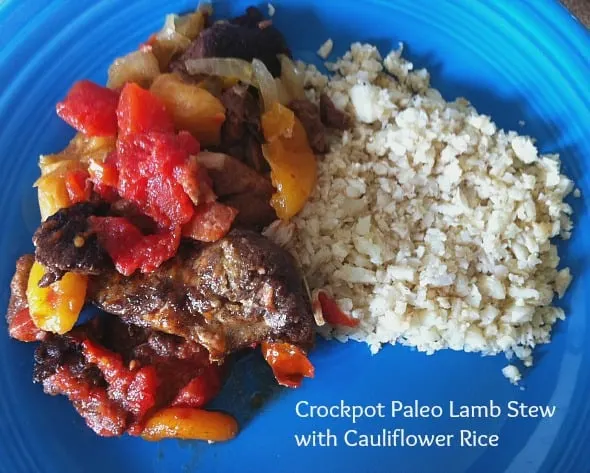 Did I mention that I love crockpots? They make life and mealtime so much easier! This recipe isn't specifically Moroccan but it's got all the flavors and fits into a paleo diet. If you're not on a paleo diet, you can use any kind of rice or another grain as a side dish.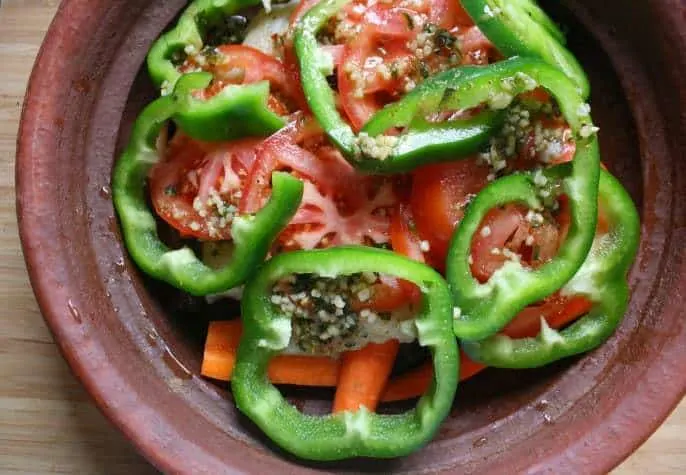 Fish is an excellent choice if you're limited on time because it cooks so fast. Use any kind of fish you'd like but try to stick to similar sizes for an even cooking time. I like to add a drizzle of olive oil to the top of this right before serving.
There you have it 10 great weeknight dishes that will transport you to Morocco in no time.
Great Moroccan Cookbook for Beginners
I highly recommend Paula Wolfert's Food of Morocco for anyone that wants to really learn how to cook Moroccan.
You can also pick up my Moroccan cookbook with simple recipes for cooks of all levels – My Moroccan Kitchen