There are plenty of great movies about Morocco, its history, and its culture. Here are some of our recommendations for films that are not just set in Morocco but are actually movies about Morocco for a fun Moroccan movie night.
Morocco in the movies
Morocco has long been a land of fascination. With its rich history, beautiful scenery, and diverse culture it makes for thrilling cinematography. You'll find movies of every genre as a result from horror films to romantic comedies.
The history of Moroccan cinema dates all the way back to 1897 when Louis Lumière filmed The Moroccan Goatherd. Since that time Morocco has been the backdrop for many movies but isn't always portraying itself. Fast-forward to today and you'll find a plethora of interesting and entertaining movies about Morocco.
Movies based in Morocco
These movies are in chronological order, starting in the mid-20th century when Moroccan cinema really began to take off. Here are the top picks if you're looking for movies about Morocco.
Wechma (1970)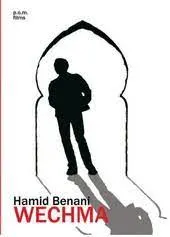 This is a sad story about a young, rebellious man who is oppressed by his family and society. Leading him to a life of crime, it ends tragically. This movie is a work of fiction that is in Arabic and won four prizes the same year it was released.
Chergui, the Eastern Wind (1975)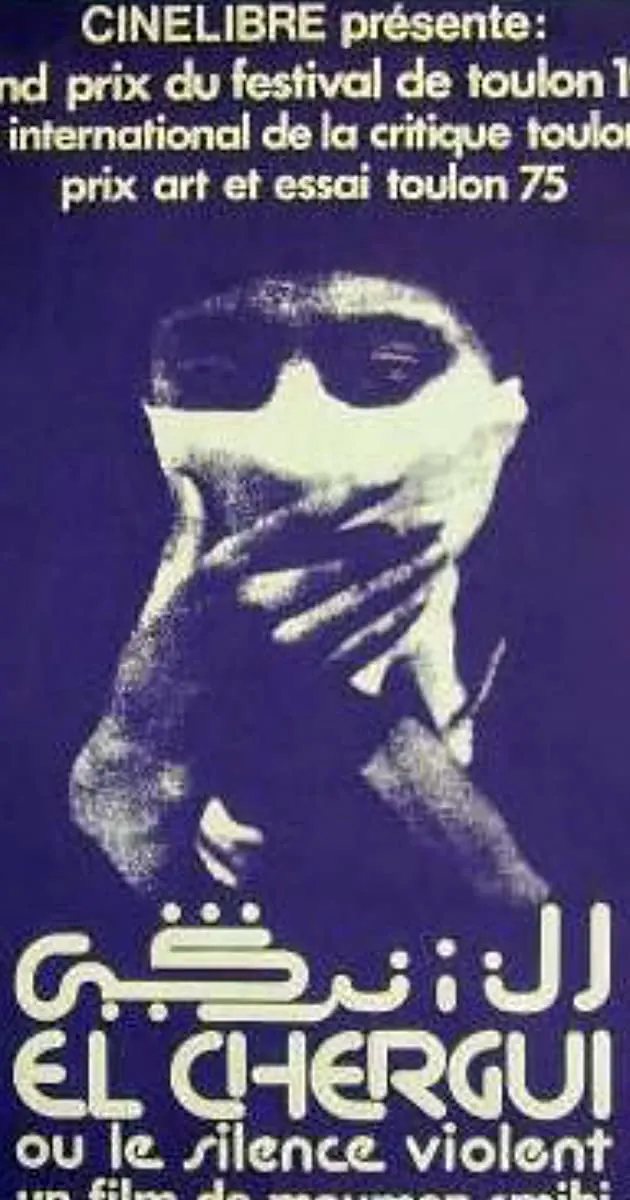 Set in Tangier in the mid-1950s, the story follows Aicha and her suffering living as a woman in a patriarchal society. She prevents her sister's husband from taking a second wife by using magical practices. She eventually revolts and tears of her veil.
A Door to the Sky (1989)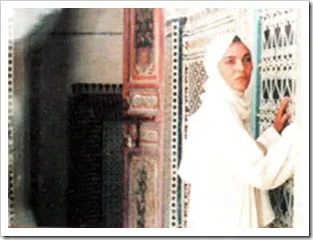 This important film was directed by the first Moroccan woman (Farida Benlyazid) to make a film for the big screen. The story is about a Sufi healer and the friendship she forms with Nadia who returns to Fez from Paris. Returning to see her dying father, when he passes, the two friends turn his palace into a shelter for Muslim women.
Boujad: A Nest in the Heat (1992)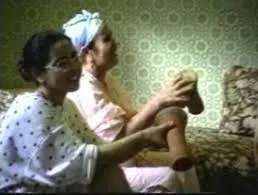 In this documentary, director Hakim Belabbes leaves his home in Chicago to visit his family in Morocco. A very honest look at family, tradition, religion, and what happens when someone leaves this behind, it's a touching and sincere journey.
Looking for My Wife's Husband (1993)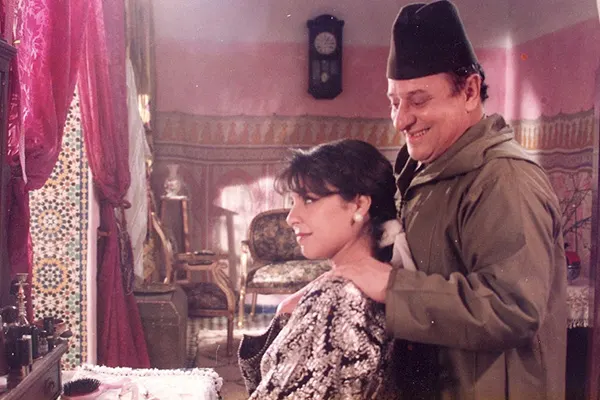 This is a modern-day comedy that centers around a husband and his three wives, all of whom are good friends. Set in a beautiful Moroccan tiled house it provides an entertaining look at a society that is caught between old traditions and modern developments.
Ali Zaoua: Prince of the Streets (2000)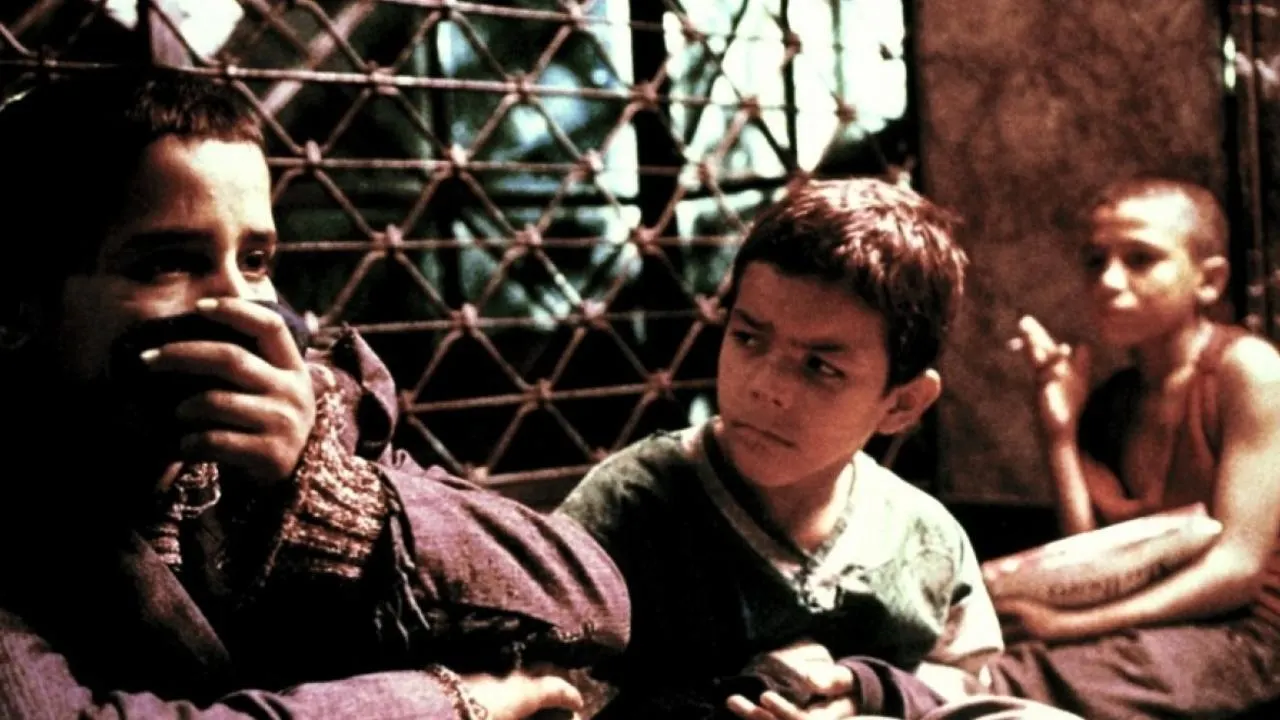 This multi-award-winning movie is a drama about a group of homeless boys living in Casablanca. When one of the boys is killed, his friends try and raise enough funds in order to give him a proper burial.
Mille Mois (2003)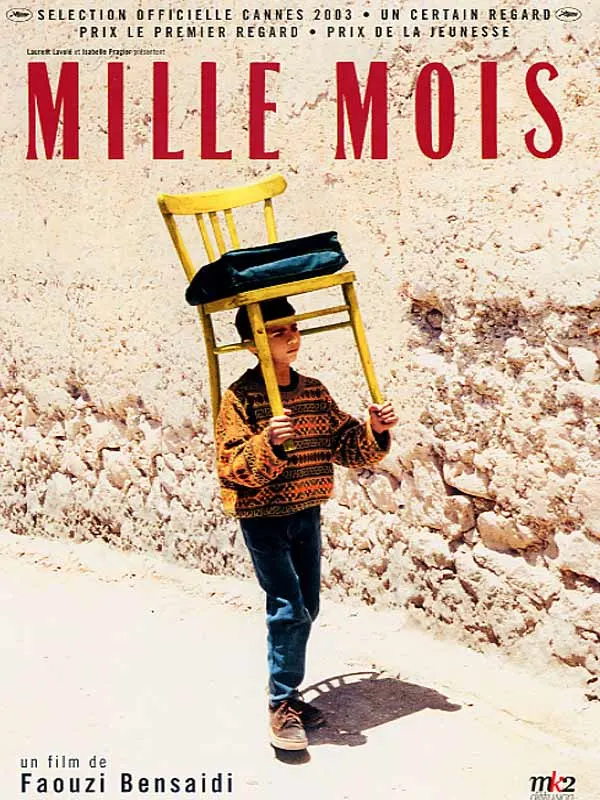 The story starts in 1981 during the holy month of Ramadan. Amina and her seven-year-old son Mehdi go to live with her father-in-law in a small village after her husband is arrested. They keep Mehdi's father's arrest a secret from him, telling him his father has gone to France to work.
Marock (2005)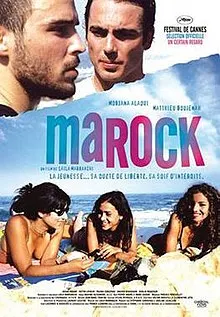 Set in Casablanca, this is a drama that focuses on a Muslim teenage girl who falls in love with a Jewish boy, causing trouble. It deals with the topic of mixed-faith backgrounds and was the most successful movie in Morocco in 2006.
Casanegra (2008)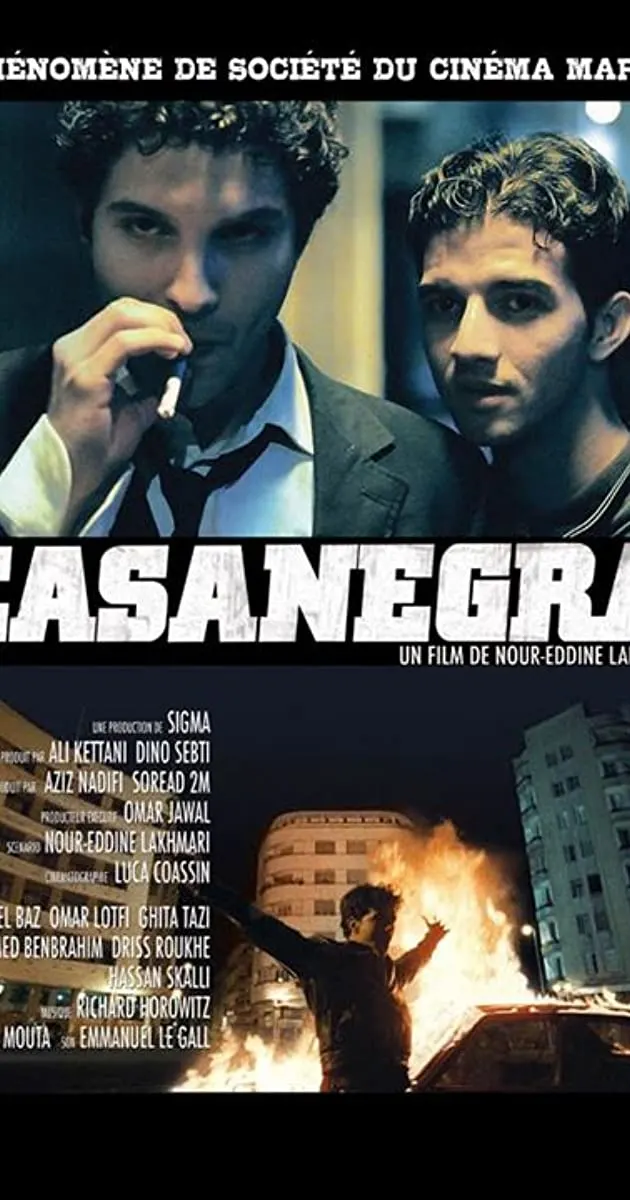 In Darija dialect, this film takes a good look at the class divide in Casablanca. Following two childhood friends, Karim and Adil, we watch them hustle and go about their daily lives. Both have dreams; Karim of being with Nabila, a rich girl, and Adil of emigrating to Sweden.
Horses of God (2012)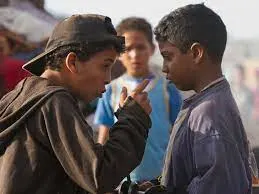 This multi-award-winning film is a story about the lead-up to the 2003 Casablanca bombings and those responsible. A work of fiction, it is a sad but meaningful look into extreme poverty and the violence that surrounds it.
House in the Fields / Tigmi Nigren (2017)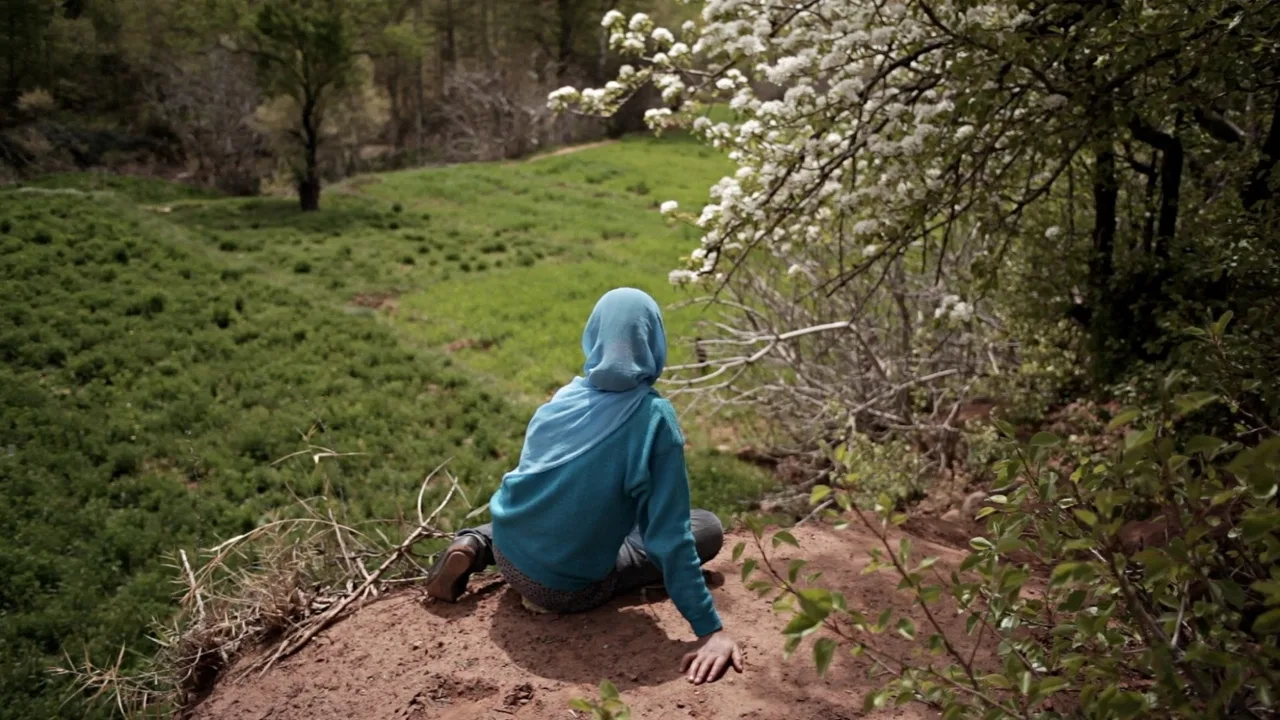 This is a beautiful documentary about two sisters as their childhood comes to an end. Set in a small Amazigh community in the High Atlas mountains, there isn't much dialogue, instead, the focus is on the scenery and nature.
Kandisha – Moroccan horror film
This movie deserves a separate section because it's one of the only Moroccan horror films ever made. There has been much written about this film and how unique it is. While it's a horror film, it's not about shock value in a gruesome manner as many horrors are. It's an emotional thriller that has a strong storyline.
It's based on a folklore legend from the 14th century, Kandisha. A vengeful spirit that's a guardian angel of mistreated Moroccan women, Kandisha becomes the center of a murder case. Set in Morocco in the present day, a woman's ruthless husband dies while he is keeping her captive. She is charged with murder but denies the claims, saying she was avenged by Kandisha.
MORE POSTS ABOUT MOVIES IN MOROCCO