Every family celebrates Eid differently, but every child loves to get Eid gifts. Our family often splurges on new electronics (hello teenagers!) or big-ticket items on the holidays. But there are so many other wonderful, engaging and inspiring gifts to give kids. Miine often get other kinds of goodies too even if we do gift them the latest video game they are pining for.
If you are stumped wondering what Eid gift ideas you can come up with for your children this year, here are 14 of my favorite Eid gifts for kids who have everything.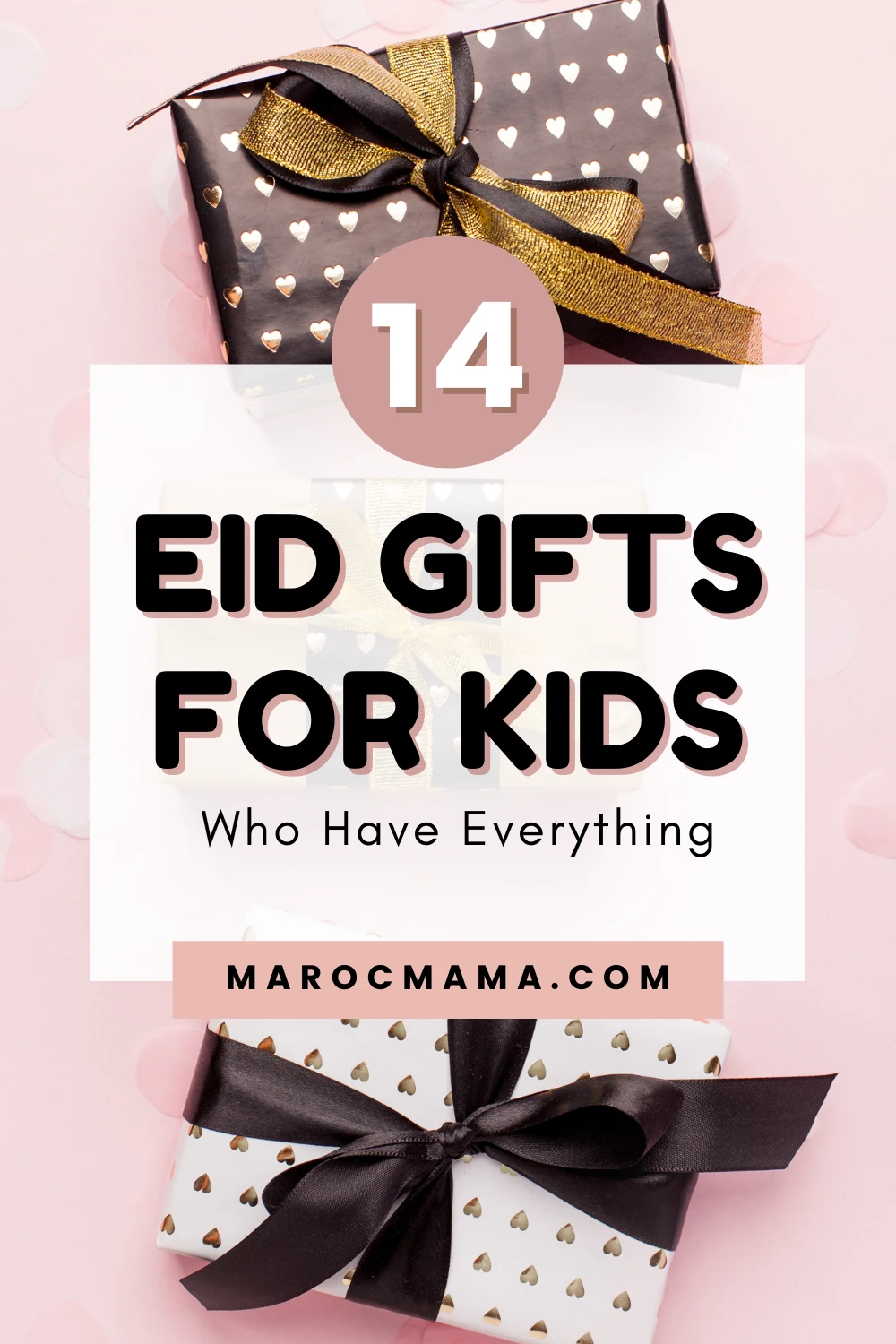 Great Games for Eid Gifts
Spin Master Hedbanz

BrainBox: All Around the USA

Kids Against Maturity: Card Game

Taco vs Burrito

Now more than ever is a good time to build that home game collection. They can play all of these games with their friends and siblings, but I have some suggestions here that you'll enjoy playing with them. Of course, they will love that.
Hedbanz is the classic game where you wear a picture on your forehead and then ask questions to guess "What am I?" Super funny and actually helps kids build their critical thinking skills.
All Around the USA is another great one to play along with kids. Brain Box games are both fun and educational, it just feels like the right time to learn in a fun way.
Kids Against Maturity is sort of like that similar-named game, but completely age-appropriate and hilarious (to kids). The game makers warn, "Humorless hover-parents and those who don't appreciate flatulence jokes, may not approve. Please remove any card that you don't approve of." So do so and then let kids be kids.
Taco Vs.Burrito is perhaps the perfect game to gift for Eid, definitely not to be played during Ramadan. Designed by a kid, kids and adults both enjoy competing to create "the weirdest, wildest meal."
Pilgrims of Life is a new game you won't find (yet) in big box stores. It's perfect for families with older kids. Families will be able to learn more about each other while also bringing the story and spirit of Eid to life.
Technology Gifts for Eid
Smithsonian Optics Room Planetarium

NASA Lunar Telescope

Kids Walkie Talkie

Fujifilm Instax Mini 9

VR Headset

Not necessarily screens and not all electronics, these are mostly classic, well-appreciated gifts that encourage kids to explore their God-given world.
Night Sky Projection Kit. One thing Ramadan does is make you much more aware of the moon phase. Lay down and enjoy the entire universe with this planetarium-at-home-kit.
And if you don't already have one, children love getting a closer look at the stars with a telescope. This one is portable and even comes with a backpack so you can have a better look away from city lights.
With nearly all kids having smartphones I was surprised to find that they still love walkie talkies. But they do. This might be a great idea too if you don't want your kids to have a mobile phone but still have the chance to play this way.
Another beloved retro gift is the Instant Camera. The Fujifilm camera comes in the cutest colors and has a selfie mirror, which is obviously super important. Don't forget extra film!
Virtual Reality Headset. Technically this is a screen, but it's VR with plenty of educational opportunities, and any kid will love to get a VR headset for Eid!
Classic Fun Activities for Eid
32 Rock Climbing Holds

Climbing Rope with Platforms

The Boxcar Children Books 1-4

PicassoTiles 100 Pcs Magnetic Building Block

Times are surely different, but these are likely to be appreciated for at least another generation or two.
If you have the space for it, why not get Climbing Rock Wall Grips? It's great that you know longer have to go to a special place to climb a rock wall. This would make such a great surprise and can be creatively installed in many places.
Maybe not everyone can have a rock wall at home, but a climbing rope you can likely do. Younger kids love these and they are pretty easy to install anywhere.
The Boxcar Children is one of the most beloved book series ever. For ages about 7-10 years, kids love the adventures these young characters go through. This set includes the first four books in the series.
If you have smaller kids, magnet tiles are a really great gift. My little guy got his when he was 2 and plays with them every day! This set of 100 is a good starter set, and then you can add on as you go.