Eid is often when we give the kids big-ticket items, such as new electronics, but they usually get some other fun, engaging new things too. I am not sure how things are in your house but here we have a lot of electronics – like a lot, a lot. I am always looking for things for them that aren't the latest video game! We also have kids that range from 2 years old to 17 years old and have experienced everything in between.
If you are on the hunt for something for your guys, here are 17 Eid gift ideas for boys to consider.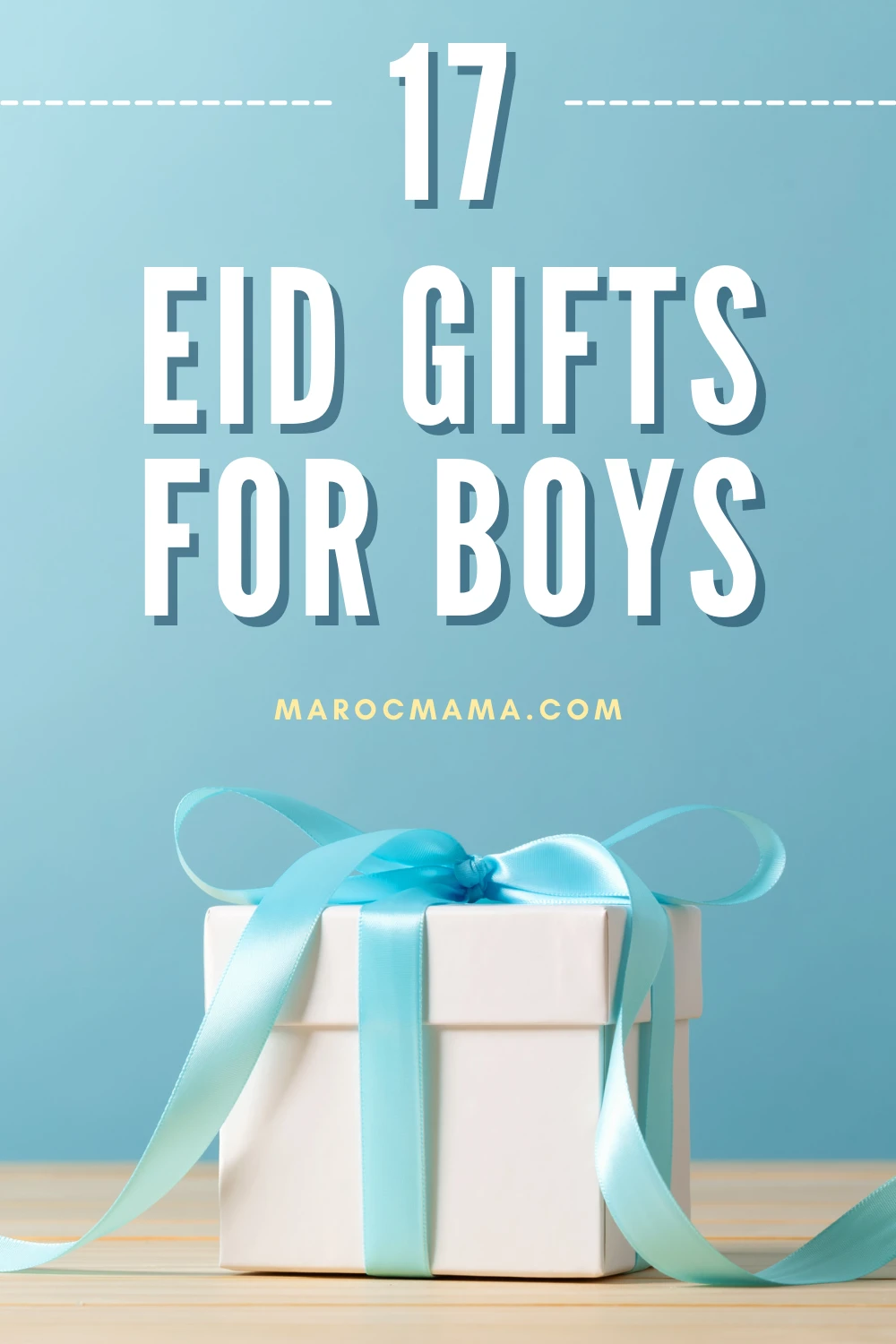 Eid Gifts for Sports Lovers
WEKEFON Soccer Goals

Nerf Fortnite Llama Dart-Firing Toy Blaster

Portable Basketball System

ETROL Camping Hammock

Every neighborhood in Morocco has at least one set of these shared among the neighborhood kids. Therefore, I consider pop-up goal nets to be standard fare for all boys. They are really fun and especially handy to have a set like this of portable nets.
Basketball Hoop – Not in every neighborhood in Morocco, but definitely wanted in all. I even want one! If you've got the space and an active boy, this will be a much-appreciated Eid gift.
Nerf for Fortnight Fans – Put down your screen and Nerf each other. There are so many fun Nerf guns to choose from, and this one is well-appreciated by the Fortnight fans in the family.
Encourage hanging out with a hammock. Guys big and small love these. This one is especially great because you can take it along on trips, hiking, camping, etc.
Non-Gaming Games for Eid
I Paused My Game to Be Here T-shirt

Marvel Villainous: Infinite Power

Marvin's Magic – The Dynamic Coins

Ravensburger Marvel Villainous

Beat That! – The Bonkers Battle of Wacky Challenges

Board games are still fun! Though competing with digital games sometimes means you have to be more creative about which ones you bring home. These are some of the best non-device games for boys .
If he did give up some gaming to spend quality time with the family for Eid. He should let everyone know with this t-shirt so that he can get proper kudos for his sacrifice.
Marvel Villainous is a strategy game in which 2- 4 players get to play the role of one the Marvel Villains: Thanos, Hela, Ultron, Taskmaster, or Killmonger. There are also Disney versions featuring more infamous characters.
Beat That! Wacky Challenges game includes everything your guy needs to compete in 160 challenges with his friends or family. It's super silly, requiring no real skill but an enjoyment for competition.
Dynamic Coins Tricks are fun and impressive for when boys go through their magic phase, which most of them do. And as Marvin's Magic explains, learning magic tricks is, "great for confidence and presentation skills."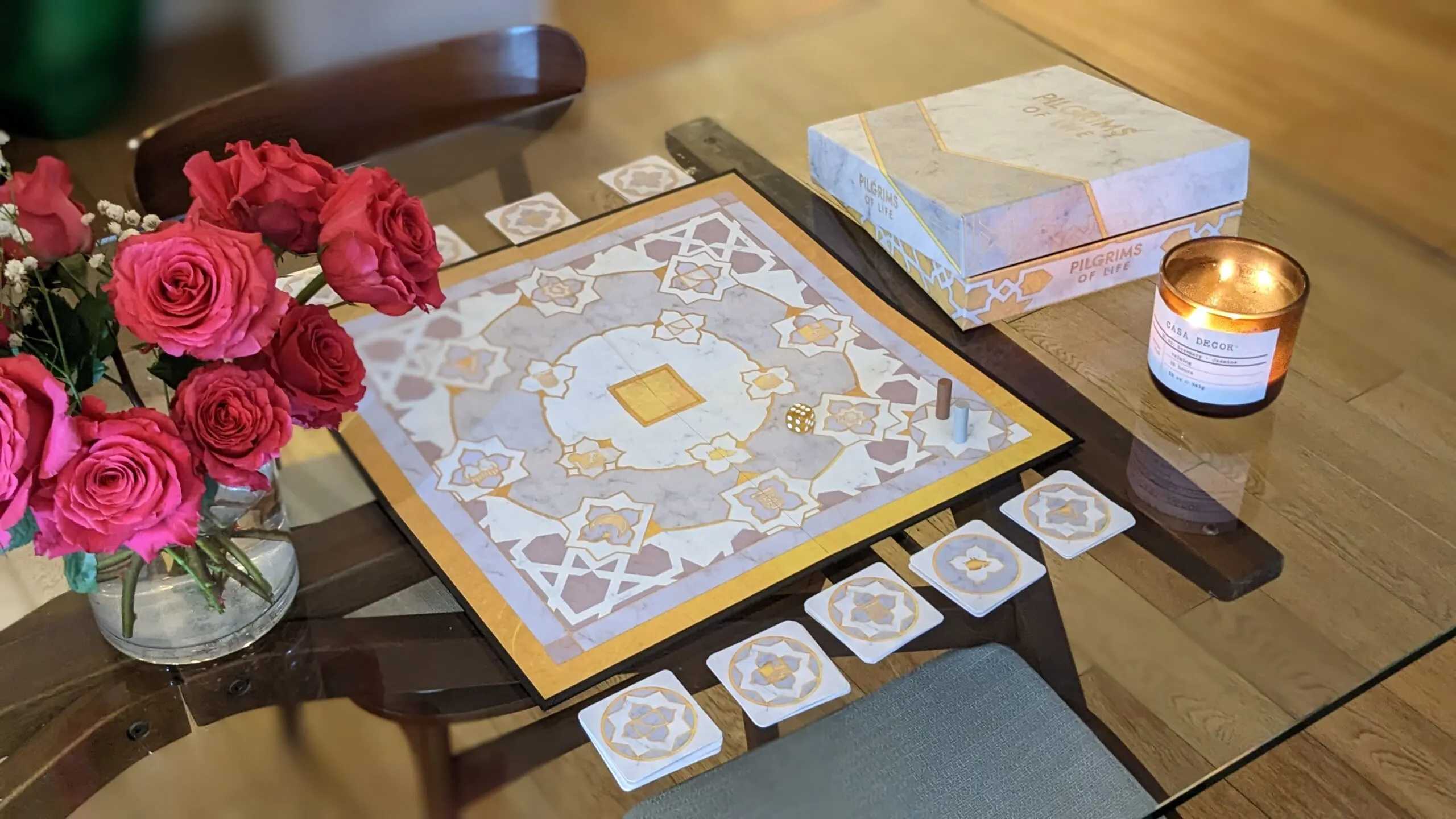 Pilgrims of Life is an Islamilcally based board game that is not only fun to play as a family but will teach your children something too. It's designed with older kids in mind (12-14 years old) and an ideal teen gift.
This intricately decorated secret puzzle box on Amazon has a similar method of needing to master many steps to open it.
Eid Gifts with An Art Angle
83 Pieces Art Supplies

Prismacolor Double-Ended Art Markers

Carpool Karaoke The Mic

Don't forget the guys' artistic side! Here are some craft and artistic gift ideas for boys this Eid.
Drawing Supplies
Remember those awesome all-in-one art supply kits we coveted as kids and were so lucky if we didn't get a cheap one that dried up and broke right away? Here's an enticing, good-quality one.
While those are still awesome, what's really important to note these days is that nearly all the kids are drawing Manga style. So be sure to get your guy a marker set, especially for Manga, which will include skin tones.
After taking a road trip to the Sahara on a bus that had one of these, a friend of mine got a karaoke mic for her sons. It gets way more play than I ever would have imagined. The possibilities for fun "self-expression" beyond karaoke are infinite with these mics.
Nature Eid Gifts for Kids
Gardening has been a hugely picked-up hobby during quarantine. Don't let boys miss out on this fun, calming, and educational activity. Here are a couple of kits boys may especially like.
Garden in a Can – you get three cans, three plants. Everything included and cooly packaged.
Introduction to Hydroponics – a little more sciency this kit has six different types of seeds and will let your guy learn a bit about how hydroponics works.
Or feed some things… peanut butter-slathered Bird Feeders are messy good fun to make and then you have the joy of watching and feeding birds. Sometimes squirrels and other animals give you some barakah from their nibbles too. This bird feeding kit has everything you need for some wildlife window viewing.
More Eid Gift Ideas