When buying an Eid gift for your wife let's be extra thoughtful this Eid. This is our special holiday and after the year we've all been through, she deserves something truly special. Remember not to conflate a gift for the home as a gift for her. No waffle irons or bathrobes please unless that's what she's been pining for and has specifically told you!
When finding any special gifts for Eid, I have a pretty simple approach: be thoughtful and/or splurge! Here are loads of Eid gift ideas for the special woman in your life.
Accessories
When I say accessories, really I mean jewelry. Few women have "too much" precious and semi-precious jewelry. Meaning, she should have a lovely growing collection of both gold, silver and other gems that make her smile.
With so many personal preferences, unless you know exactly what she wants, classic pieces are a good choice. Infinity knot jewelry is both chic and romantic, bracelets are especially so as she can always look down and appreciate your gift. Here are some of my favorite infinity and knot-style bracelets to give your wife this Eid.
Tennis bracelets are a true classic and this one is especially sweet with little infinity links and choices of different colored gemstones.
The Sailor's Knot bangle is another classic that will wear well with other bracelets or as a statement piece.
Dainty chain bracelets are jewelry collection staples. This is a simple 18K gold chain bracelet with a small accent piece.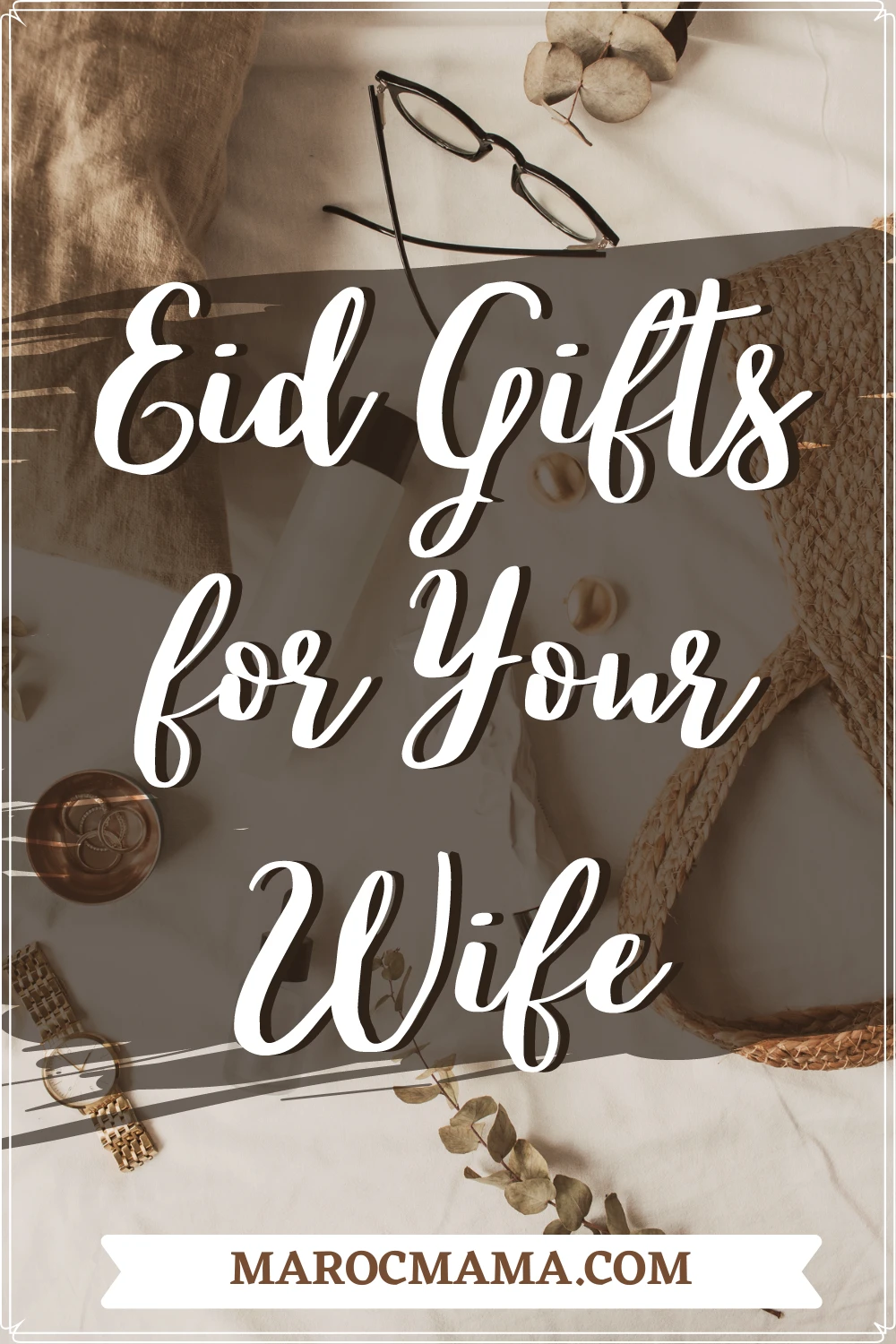 Pamper
Like most women, your wife is likely struggling to find enough time to take care of herself. The best gift is to get her is a trip straight to a spa for some proper therapeutic relaxation and restoration. If that's not an option, then you can help her build her home-spa practices with these Eid gift ideas.
Massages
If you aren't able to give her regular massages, well here's how you can. There are massage tools for all kinds of aches and rejuvenations. While some tools require hand operating, with true comfort in mind, here are some splurgey Eid massage gift ideas for her.
A Massage Chair (pad) isn't all that luxurious once she uses it and discovers how much she needs it. This could easily become a regular part of her selfcare routine. There are the gentler heat and vibrating ones, like this.
Mini Massage Delights
Here are a couple of brilliant hand held tools that aren't too much work to use and are especially good if she's athletic or does repetitive tasks.
The Gaiam Massage Ball, made by and for Yogis, is great for problem spots needing instant relief.
Facial Rollers seem trendy on social media, but they've been around a long time and truly work to easily relax spent nerves. They are both soothing and feel indulgent.
Spa Kits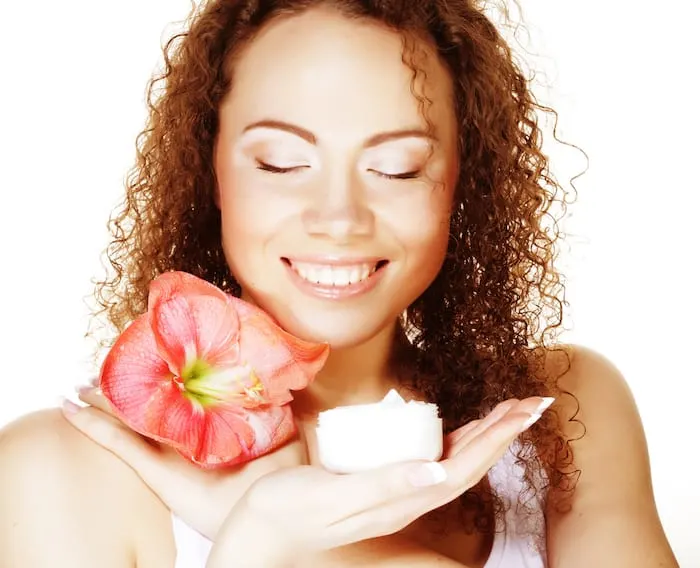 If you know her favorite beauty products, then go all out and create a big spa basket for her. Or maybe she enjoys trying new things. Here are some of the yummiest spa sets to give her for Eid.
A Moroccan Hammam Spa Set is going to be my first choice, of course. This set is perfect with all the best Moroccan ingredients: ghassoul clay for masks, black soap, rose water and plenty of argan oil. And it ships quickly from the US.
TheraBox is a great subscription box option so you can give her a gift that keeps giving. Who wouldn't want to get a gift like this each month?
Handmade Spa Bath Gift Set This family-owned company makes great bath products that are a must for the woman in your life that loves soaking in an actual bath. There are three different options and each comes with a facial sponge, candle and bath bomb as well as a playlist for relaxing.
She might want this bath tray too to make sure everything is at hand and nothing slips into the tub!.
You can pair any of these with a PDF copy of my Moroccan Spa Party Guide!
Peace and Quiet
Just as I suggested for men, your wife would definitely benefit from taking time to block out all the distraction around her with some noise-cancelling headphones.
Master & Dynamic MW65 Noise-Cancelling Wireless Headphones are beautiful leather, top of the line and will no doubt make her feel loved and appreciated.
These over the ear, wireless earbuds might be what she needs if blocking out all the noise isn't an option. Leave one in and one out!
What to Listen to?
An Audible subscription is great to relax to or get informed with some non-fiction in a more relaxing way. It's especially nice for those who look at screens all day or have tired eyes in general.
Inspire Her
You've likely heard your wife mention a thing she's been wanting to do. Maybe it's starting/restarting a hobby or taking a class. Help her out! Here are some Eid gift ideas to inspire your wife's creativity and soul-searching.
For Islamic classes, Rabata.Org and Recite & Reflect are well-liked by many women. Rabata has a selection of live courses, while Recite & Reflect has self-paced ones. Both organizations also have work journals that are good supplements or to use on their own.
This coin purse from ModernEid and Bismillah journal are a great pair to gift – don't forget to pick up some great pens to round it out as well.
MasterClass has grown immensely over the last couple of years offering a wide range of classes by extremely talented and well-known people. It's especially suggested for creatives, so if that's the direction your wife is craving, a subscription is well worth it.
Hobby Help
Embroidery Kits – Have you heard her wish she could embroider like grandma or hipsters? These kits come with everything needed to do a lovely embroidery project, just select which design you think she would like best or maybe she would prefer to do an embroidered tote bag.
Jewelry Making is something many women would love to do, but the initial investment can be overwhelming. This kit made for adults comes with all the tools and "findings" to get started, just get a set of beads as well, such as these suggested gemstones.
Candle Making is an incredibly relaxing and slightly addictive hobby. If she likes candles and aromatherapy in general, this could be the one for her. A beeswax kit is especially nice as it is all natural.