When Eid al Adha rolls around we know there's going to be a lot of meat in the house. This becomes a bit of a challenge especially for me and my oldest son who eat very little meat and almost no red meat at all. Not only is everyone cooking lamb but nearly everything in Morocco is closed so we have to be ready ahead of time.
The one dish that I do always eat a little bit of is the lamb kebabs over a charcoal grill. I LOVE grilled food so it's not difficult for me to accept a few kebabs in fresh bread on the day they're made.
The most common time to eat this is of course Eid when families have a surplus of lamb or mutton meat. Usually the meat is marinaded for several hours if not overnight with a chermoula paste.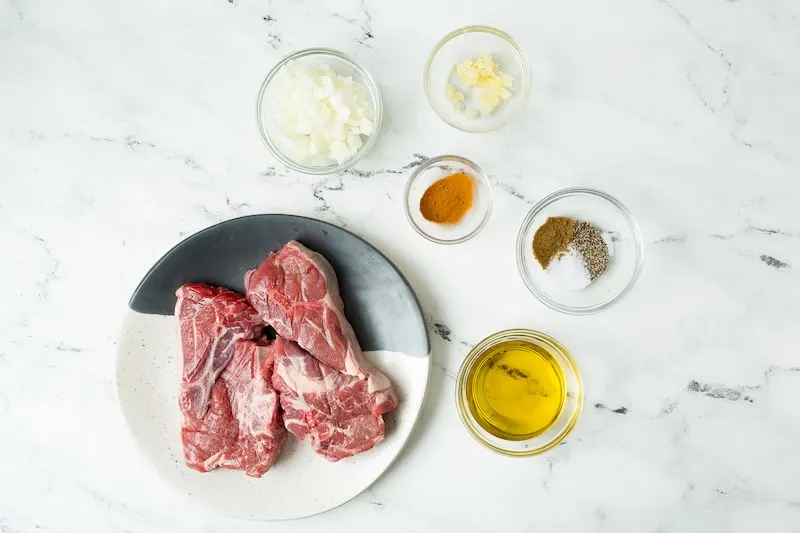 Chermoula refers to a marinade or spice mixture and is the name used across North Africa. There isn't one specific type of chermoula and each cook or family may have their own variation(s). You'll see this with my recipe. It's quite rare in Moroccan dishes to have both onion and garlic present – but for me they go together. Typically this would only have onions.
These are really best grilled, and grilled over charcoal if it's an option. If you don't have an open flame grill it can be cooked in a grill pan. The tricky part of cooking lamb is to cook it enough but not too much. In Morocco people rarely, if ever eat lamb that isn't completely cooked through and it can be a bit tough.
You're of course welcome to adjust the length of time you choose to cook your meat!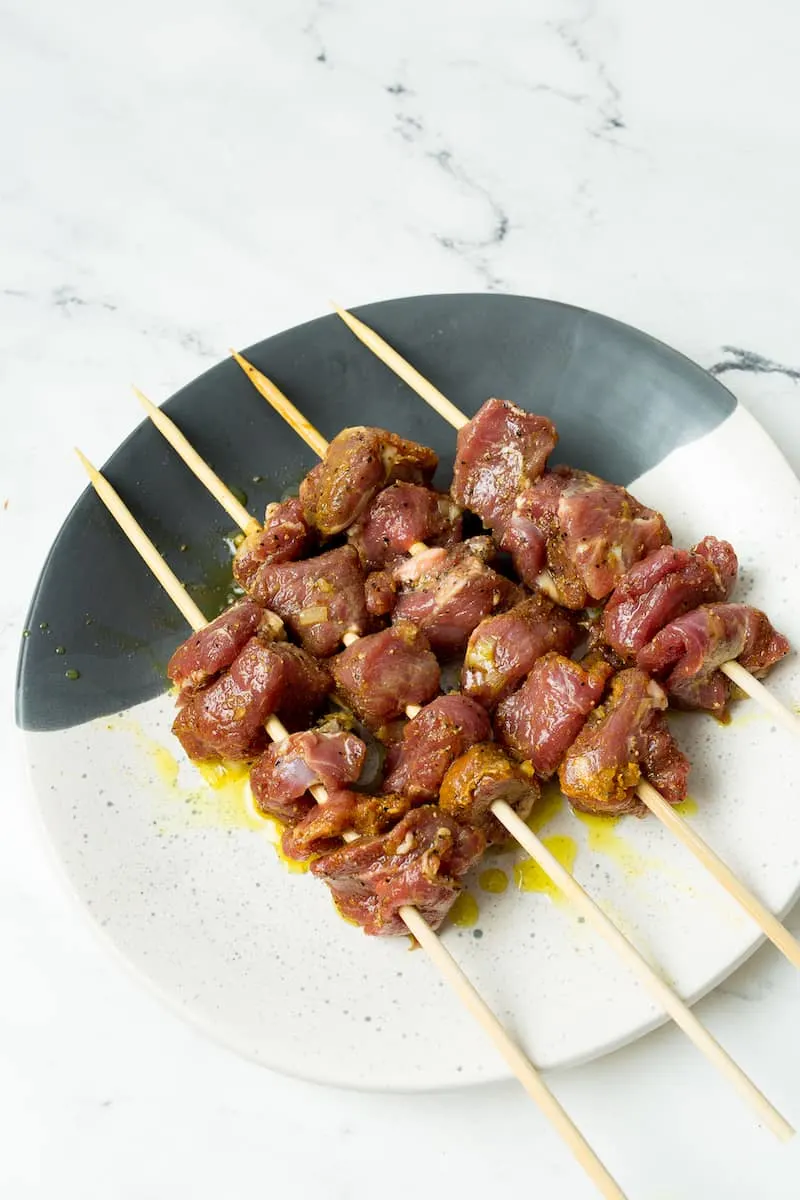 Total Time:
4 hours
15 minutes
A simple recipe with North African flavors for Eid lamb kebabs.
Ingredients
1 kg/2 lb lamb or sheep shoulder or leg meat
1 medium onion chopped finely
3 cloves garlic chopped
1/2 tsp turmeric
3 tsp cumin
2 tsp salt
1 tsp pepper
4 Tbsp olive oil
Instructions
Trim the lamb to remove some of the excess fat.
In a container mix together the spices, onions and garlic and olive oil. Add the meat and mix well. Cover the container and refrigerate at least 4 hours but as long as overnight.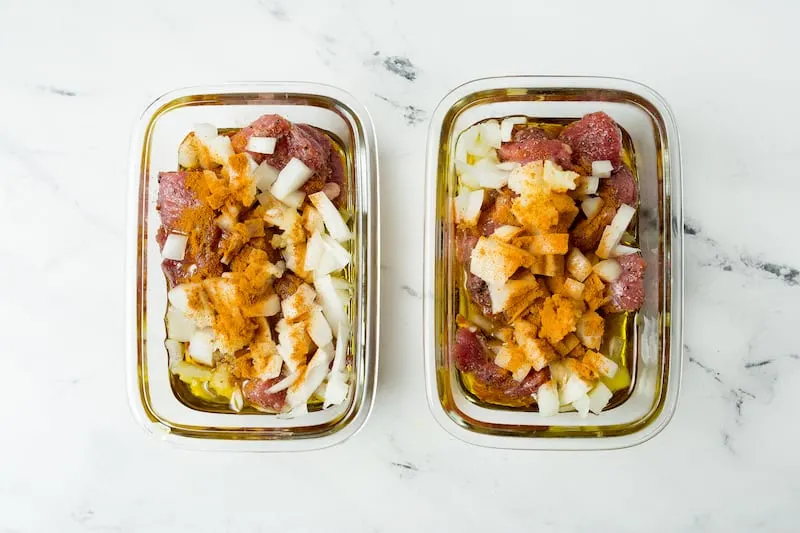 To cook the meat skewer the lamb with wooden or metal skewers and place on the grill. I like to drizzle some extra of the marinade and juices as it cooks to just add some extra flavor.
Eat right away as when the meat cools down it has a tendency to get tougher.
Notes
The spice amounts are really just guides - you can add more or less of whatever you'd like!
Recommended Products
As an Amazon Associate and member of other affiliate programs, I earn from qualifying purchases.
If you're looking for a different type of chermoula marinade you can try my regular chermoula. Don't think your kids will eat lamb? This recipe for hot dog kebabs is super simple and you can use the same marinade as you have for the lamb meat!