Paris! The city of lights, philosophy, art, love, beautiful architecture and haute cuisine. There's a reason Paris is the topic of songs and poems all across the world and there's something for everyone- even if you are limited to a layover at Charles de Gaulle.
Staying in the Airport
Charles de Gaulle annually sees over 70 million passengers. As Europe's second busiest airport, plenty has been provided to make passengers as comfortable as possible as they travel to their final destinations. If you're not really up for wandering or dealing with crowds and just need to relax for a few hours you can pay for a lounge pass. I recommend getting a Priority Pass membership though you can usually pay for access in some lounges.
There's also plenty of shopping you can do! Big names like Cartier, Chanel, Place Vendome, Burberry, and Dior are just a few of the labels you can find. Everything is duty free so if you'd rather not deal with the VAT returns, do your shopping in the airport!
If you have kids in tow, there are play areas for kids in Terminal 1, 2A, 2C, 2E and 3 with mazes, hopscotch and games on soft mats. There are also televisions at each play area showing cartoons.
For older kids, there are coin-operated arcade games including Pin Ball, pool, and foosball tables located around the airport. There are also several PlayStation terminals where children can play the latest PS3 games for free.
If you or a travel companion is one who can't miss the big game or just enjoys kicking back and watching a bit of soccer, Charles de Gaulle has pop up sports corners during the Tour de France or soccer season.
What better place than in France (even just at the airport) to check out some art? T1 and T2 have displays showcasing French culture and art. In addition, the Louvre, the Palace of Versailles and other iconic French institutions loan art on a rotating basis to be displayed around the airport. Take a walk and see what you can find.
Maybe you'd love to get out into the city and see a few sites but time doesn't permit? Instant Paris is a 3D immersive Parisian exhibit and lounge that also features interior design in an iconic French style, more than 300 publications in a variety of languages as well as tablets and television screening news and sporting events.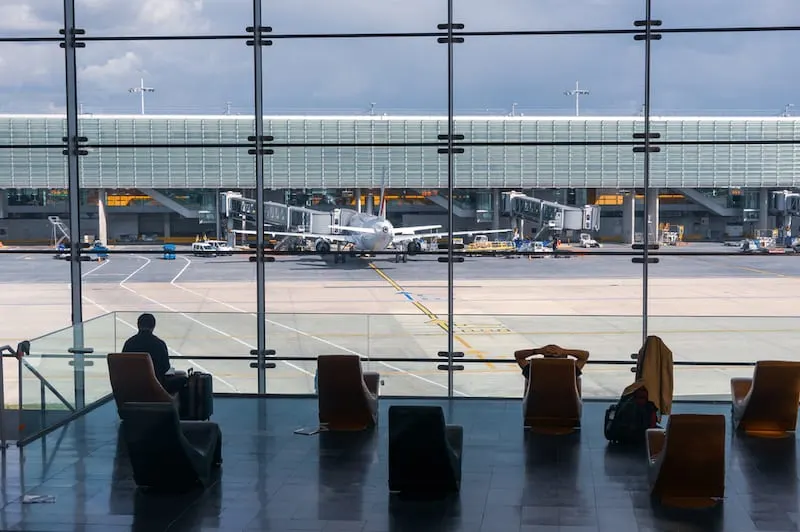 Where to Eat in Paris Airport
France is famous for its cuisine and the airport doesn't disappoint. Though sit down restaurants are limited, if you don't plan on leaving the airport during your layover, there are still a few places that can give a classic bite of French food.
Head to Ladurée for a sample (or box!) of delicious VAT free macarons. If you'd like a sit down French experience meal, dine at the Ladurée Tea Room. Their foie gras is always a favorite.
Brioche Dorée is a great grab and go spot to pick up a baguette sandwich, quiche or pastry and there are multiple locations throughout the airport. Their tartlette chocolate-banane is highly rated so if you're feeling the need for a quick indulgence.
For a complete list of places to eat and their terminal locations, head to this link. What's your favorite place to eat in Charles de Gaulle airport?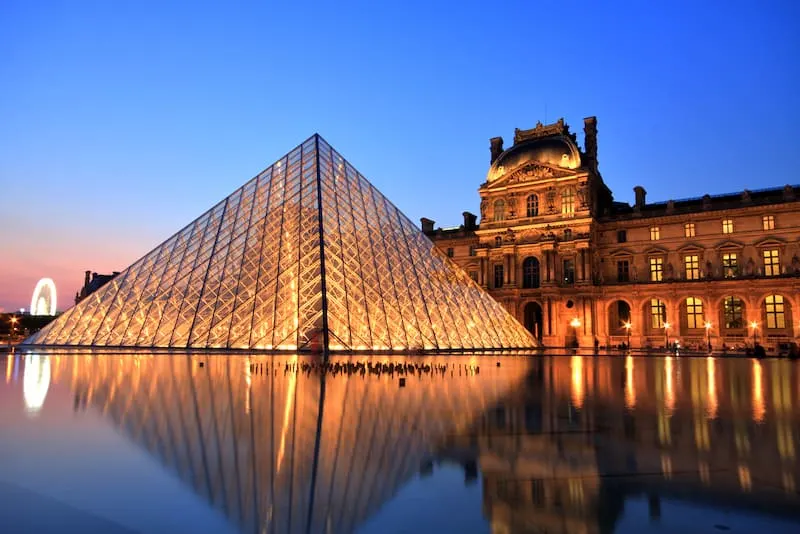 Visiting the city of Paris on a layover
Unlike some other airports, there are no storage facilities in Charles de Gaulle for luggage during layovers as part of anti-terrorism measures. Make sure to take that into consideration when you're planning to venture beyond the airport for your layover.
Charles de Gaulle airport is also notoriously slow so before you venture out, make sure that you give yourself ample time to catch your next flight. Some recommend staying in the airport if your layover is less than 6 hours particularly as Charles de Gaulle is quite far away from the city center.
For transportation, the train is very reliable as well as shuttle services. Taxis are also an option as the shuttles and trains take about an hour to arrive to city center.
There are plenty of amazing places to explore in Paris.
Take a trip to the iconic Eiffel Tower (skip the line when you buy tickets ahead!) or an hour boat ride on the Seine– both are delightful in the evening. The Louvre is a wonderful way to spend a couple hours as is Orsay Museum where you can see some of the most famous Impressionist paintings. If you're on a tight timeline you likely want to purchase a skip the line ticket in advance.
Ile de la Cité in the center of La Seine is the perfect place to explore for a taste of French culture and cuisine. For a breathtaking glimpse of arguably the most famous example of Gothic architecture,
Notre Dame Cathedral is top of the list. Despite the 2019 fire, it is still attracting tourists though its doors remain closed for the next five or six years.
Need some relaxing time in nature? Luxembourg Gardens and the Medici Fountain is a lovely way to get some exercise and spend an hour or two in living art.
Spending the Night in Charles de Gaulle Airport
If you need a place to kick back for a few hours and get some shut eye, Terminal 2E is said to be the most comfortable with long couches, reclining lounge chairs, carpeting and a free rest area near Yotel.
The airport also has several semi-reclined lounge chairs in designated rest spots in Terminal 2E. In the same terminal, YOTELAIR offers 80 rooms in Satellite L that are rentable by the hour or overnight. However, in order to qualify for this airport, you must be traveling from or to somewhere out of the European Union (excluding the UK).
Paris Airport Hotel Options
If you don't qualify or would prefer somewhere else to sleep, there are several other hotel options at the airport. All of these hotels are a 5 minute walk or so from various terminals.
Ibis Paris Airport
An affordable option nearby the airport terminals. Expect small rooms so a good option if traveling solo or as a couple without a lot of luggage. For larger families and those traveling with many bags it can be a tight squeeze.
CitizenM
A 3 minute walk from Terminal 3 this is one of the closest options for an overnight stay. All rooms have king sized beds, power showers and 24 hour food and beverage service. If you want to head to town, the RER station is 700 meters away.
Hilton Charles de Gaulle Airport
Spacious rooms with comfortable beds, a swimming pool and 24 hour food service are a few of the features of this hotel. There is shuttle service that runs to the hotel from Terminal 2 of the airport. A buffet breakfast and rooms that can sleep up to 4 people make it a good choice for families.
Sheraton Paris Airport Hotel
The Sheraton is found in Terminal 2 of the airport on the landside. If you've got a morning connection or are arriving late and planning to leave the next morning this location makes it incredibly easy to get in, get some sleep, and leave quickly the next day with minimal hassle.
Novotel CDG Terminal
A 1 minute walk from terminal 3 and connected to all terminals by the airport train line, this is a very easy hotel to reach. There is a play area with games and entertainment, food and beverages and also laundry available on site should you need it. Rooms are available that can sleep up to 4 people.
Mercure Paris Charles de Gaulle Airport et Convention
The Mercure is a 14 minute walk from terminal 2. A heated pool overlooks the hotel gardens if you need a little tranquility. One of the great features is this hotel has adjoining rooms, a rarity in European hotels.
Pullman Paris Roissy CDG Airport
A free airport shuttle, fantastic showers and an indoor pool are a few of the features that make this property stand out. You also can take advantage of free WIFI throughout the property and dining options for all types of dietary needs.