When most people think of flying to London, thoughts of Heathrow come to mind. Though Gatwick isn't on the tube, depending on your destination during your layover in London it equally convenient.
One of the best things about Gatwick compared to Heathrow is it's significantly smaller. Time spent navigating the airport on your way out the door for your layover and as you scurry back to your connecting gate will be cut down allowing you more time to see the lovely sights of London-town.
Staying in Gatwick Airport during a layover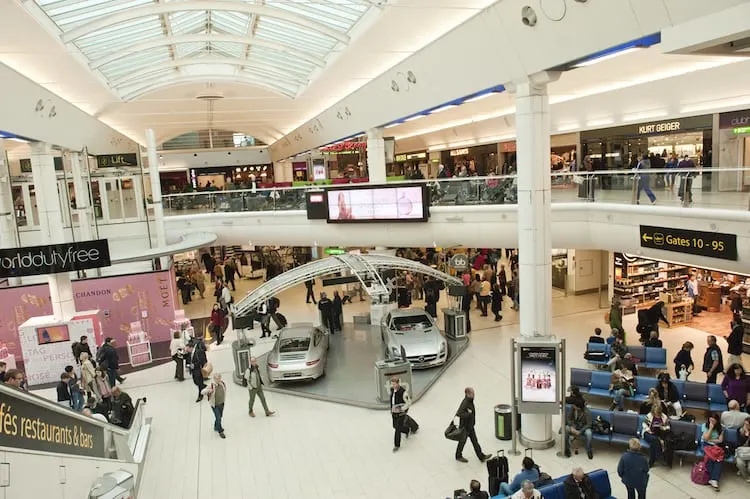 First off, if you choose to stay in the airport in lieu of heading out into London, Gatwick has six Priority Pass lounges! Chances are you won't have to travel far to get to one of these. All lounges have the basics like Wifi, refreshments, newspaper, TV but only Club Aspire Lounge in the South Terminal has showers in case you're wanting to freshen up.
Shopping in Gatwick is a great way to get some duty-free goodies and souvenirs. There are plenty of known chain stores at lower price points as well as high-end store fronts. If you're traveling with kids or are a fan of the wizarding world of J. K. Rowling yourself, The Harry Potter shop is a delight and filled with fun bits and bobs for Muggles of all ages.
Where to Eat at Gatwick Airport
Gatwick airport has plenty of places to eat where you can experience a typical London pub as well as some branded British celebrity fare. Nicholas Culpeper Pub & Dining and Weatherspoon Pub are two great places to get a drink and a warm bite to eat.
Jamie's Deli and next door Jamie's Diner are presented by celebrity chef Jamie Oliver. Have a sit down meal at the Diner or grab a sandwich to go at the Deli. There are plenty of other chains there as well if you're in the mood for something familiar- Starbucks, Nando's, and Caffe Nero are a few options.
One of my favorite restaurants at Gatwick is Comptoir Libanais and Giraffe Kitchen (especially when I'm with the kids).
Visiting London from Gatwick
If you don't have time to see all the London sights, there are a few places right by Gatwick airport that you can visit quickly. Gatwick Aviation Museum is a great option. With just a short taxi ride, visitors can explore the museums examples of British aircraft manufactured between World War II and the 1970s.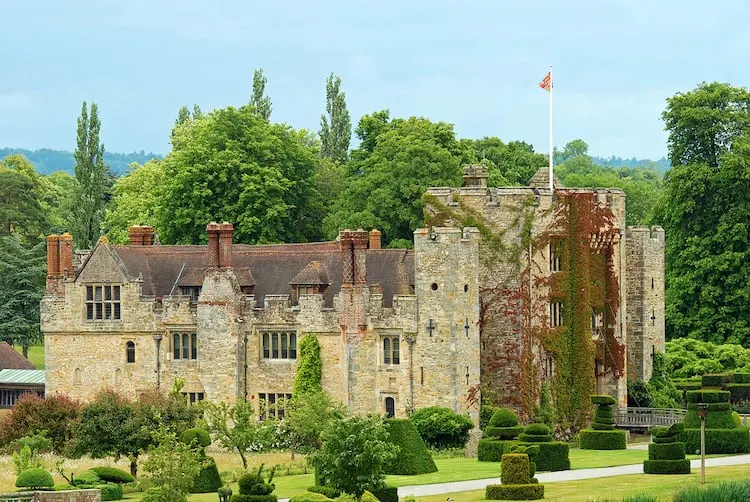 What's a layover in Europe without a castle or two? Located nearby Gatwick airport in Kent, Hever Castle and Gardens is the childhood home of Anne Boleyn. Boleyn was King Henry VIII's second wife for whom his love was so strong it caused his renouncement of Catholicism and the creation of the Church of England. This castle and magnificent sculpted garden would be a wonderful quick layover, especially if you have a British history buff in your group. As long as it's not too wet, a walk through the garden would be quite refreshing before continuing the next leg of your journey.
Another beautiful establishment with lovely ornamental gardens is Wakehurst Place. In the heart of Sussex, this is a wonderful place to get some fresh air, especially if you have kids traveling with you. Wakehurst boasts 500 acres of garden including labyrinths, log walk courses, and a children's heritage garden and information about their seat as the Millenium Seed Bank.
Wakehurst has an incredible 4 pound Explorer Rucksack program- small backpacks tailored to different age groups with hands on tools to help kids explore the gardens with their families. What's more, children under the age of 16 are free Wakehurst Place.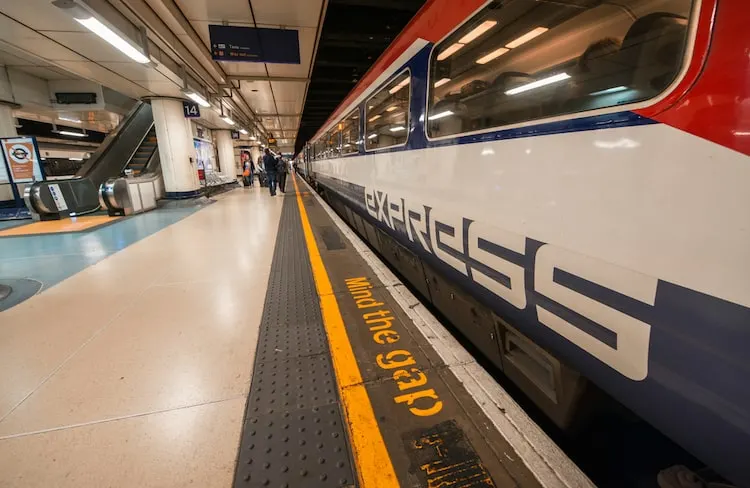 Looking for a Gatwick to Heathrow transfer?
There are flights that have you switching airports in London – which can be a challenge. Normally I don't suggest this because it's a bit too stressful for me. There is a National Express Bus that makes the route 5 times an hour and the ride itself takes 75 minutes but it can take longer depending on traffic. There also is a megabus that departs hourly.
The other option is to hire a private shuttle or taxi that will take you or depend on the airport taxi to deliver you on arrival.
If you want to get to London Victoria station from Gatwick airport take the Gatwick Express for the easiest and most direct route. Tickets can be purchased online (and at a 10% discount). There are regular departures and the trip itself takes 30 minutes with no delays.
Need to spend the night at Gatwick?
If you need to spend the night at Gatwick, YOTELAIR has smart hotel pods and cabins that are designed for every budget.
Bloc Gatwick is another hotel located inside of the airport. If you have the time and energy to leave the physical airport but not go too far, the Hampton by Hilton London Gatwick Airport, Hilton London Gatwick Airport, Premier Inn London Gatwick North Terminal Hotel and Sofitel London Gatwick.
Most provide quick transfers to and from the airport that aren't more than 3 minutes or so and many provide day rooms as well as overnight accommodations.