Earlier this year I was able to put together a wonderful weekend in Marrakech. If you're looking for some of the best things to do in Marrakech while you're here, try some of this weekend itinerary. Here are my picks for a great weekend!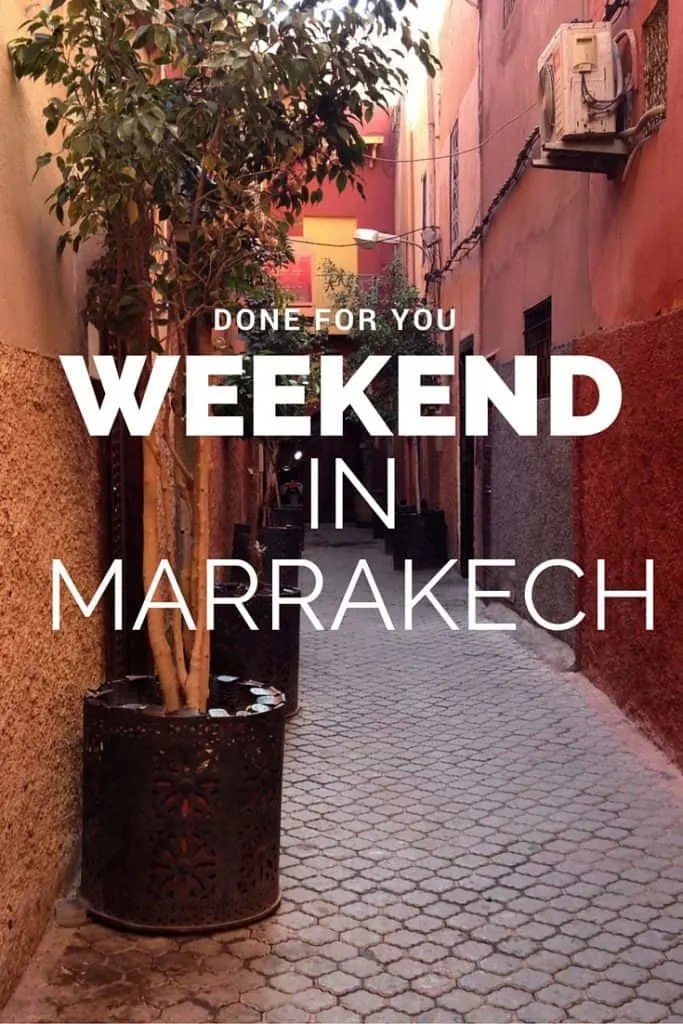 Planning A Weekend in Marrakech
This is a great Morocco itinerary for anyone who only has a short time to visit. It can be added to other itineraries for a longer, larger trip as well.
Book your stay at A Great Marrakech Riad
Sure you can stay in any hotel when you come to visit but one of the truly unique things about Marrakech is staying in a traditional riad. There are hundreds available to choose from and it can be tricky to decide what's the right one for you.
I suggest picking a riad based on your budget and the neighborhood you'd like to stay in. You can find my suggestions of where to stay in Marrakech in this post.
BOOK: 3 days, 2 nights (or more!)
Hammam for Two – The Royal Mansour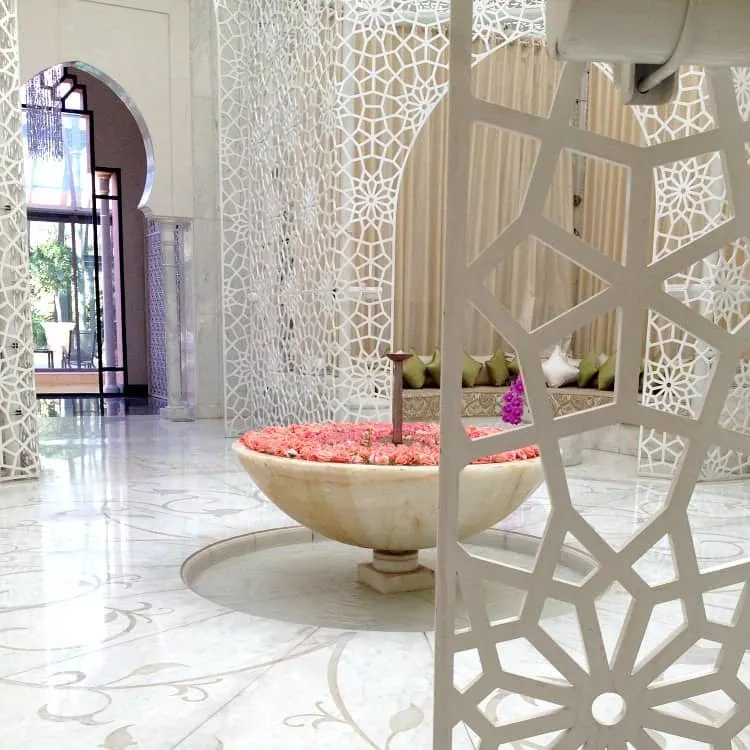 One of the most awe-inspiring spas in the world has got to be The Royal Mansour. They have a variety of spa services but if you only book one, go for the hammam treatment. You'll be pampered in style. If you want to stay longer there's plenty to do. Sit back, relax and sip some mint tea while you get pampered with a classic Moroccan beauty treatment.
BOOK: a hammam treatment for 2 at The Royal Mansour
Take a Marrakech Food Tour

You may know that we have a food tour in Marrakech. If you're coming and love to eat, then booking a tour with us is a great idea! Discover some of Marrakech's best, hidden foods with the company of other foodie travelers and a knowledgeable, local guide. There are short tours as well as full day options if you want to get outside the city or do something a little more involved.
BOOK: Food tour for 2 from Marrakech Food Tours
Lunch + Henna at Henna Art Cafe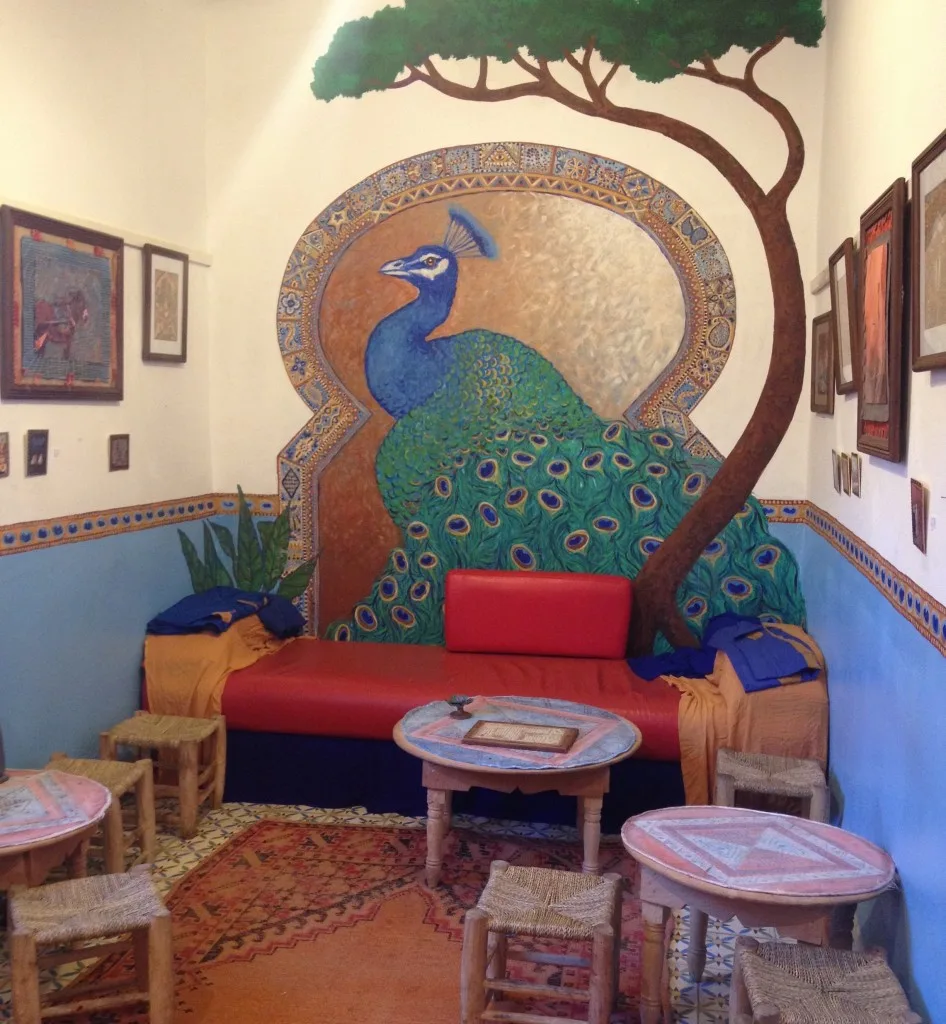 We love this little restaurant and artsy hideaway in the medina and think you will too. Come for lunch and enjoy a meal, then have a safe, and skilled henna artist apply a design of your choice. It's the perfect little escape for a lovely lunch. If you want to have henna done in Marrakech do it here, it's safe and well done.
VISIT: Henna Art Cafe and have henna done!
Take in a Little Marrakech History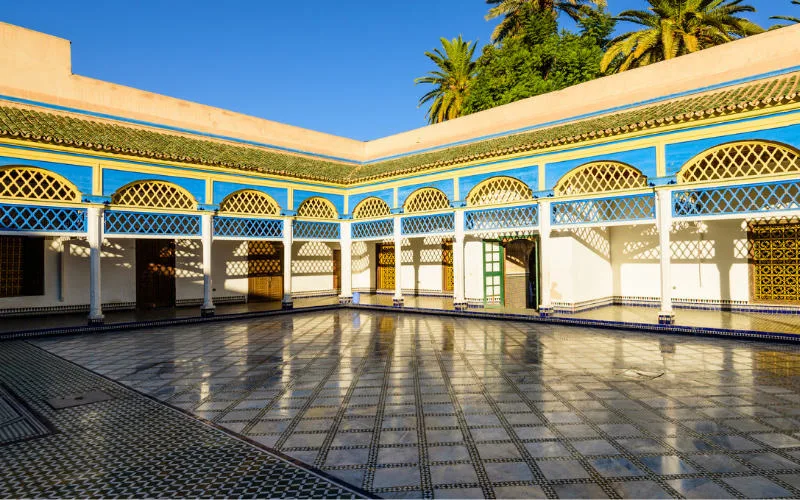 Even if you're not the history type you can take some seriously beautiful pictures in many of Marrakech's historical sites. I highly suggest hiring a guide to go with you so that you can fully understand. But don't try to do it all. Pick 2-3 places and then spend the rest of your time wandering the medina!
Some of the sites you might consider include;