By popular request, I've put together longer, food-focused tours of Morocco along with partners at Roaming Camels Morocco. We've worked together to build great itineraries (there's also a 7 day and 12 day option) that will create an amazing culinary adventure for you and your travel partners.
SMALL GROUP TOUR DATES!!
I've decided to offer this tour as a small group tour along with Kathi of Roaming Camels! If you want to make this trip a reality (at a fraction of the price of a private tour) join our trip beginning February 26th, 2022!
Dates: February 26th, 2022 – March 7th, 2022
Scroll to read all of the stops and to sign up! Spaces are limited and these are the only dates on the books for a small group trip.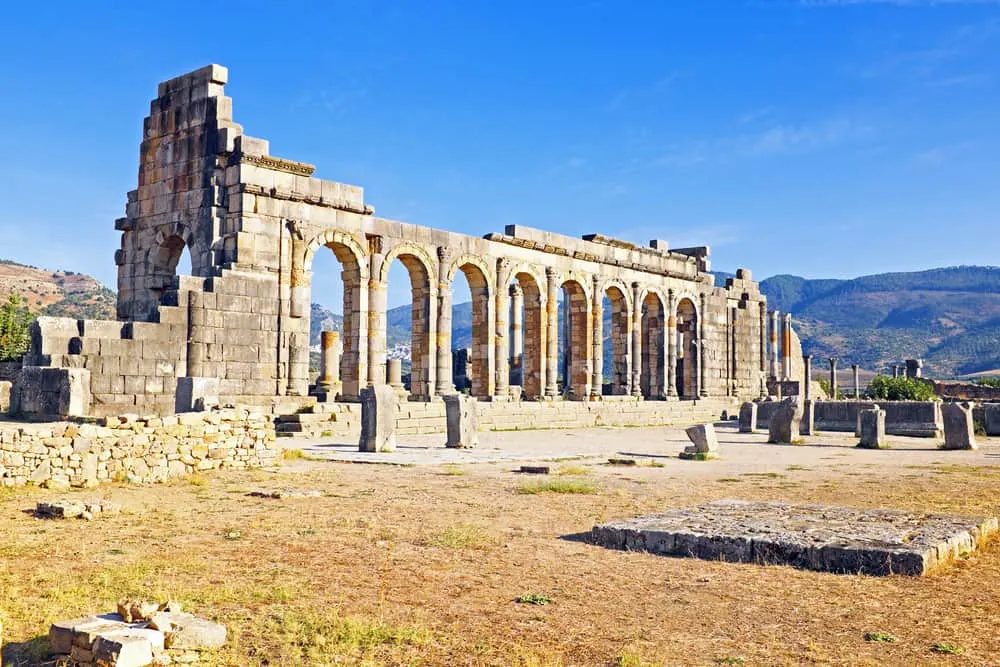 Day One – Casablanca
Your food tour of Morocco begins in Casablanca at 6 pm. – We'll meet in the lobby of the hotel and we will go together for a welcome dinner and get to know one another.
If you'd like to arrive earlier than the tour start date, we're happy to help you set up this time.
Day Two – Fez
Departing after breakfast we will take an outside tour of the Hassan II mosque.
Drive to Moulay Idriss for lunch and a wine tasting experience (wine tasting optional) Then head on to Fes for the night and for dinner.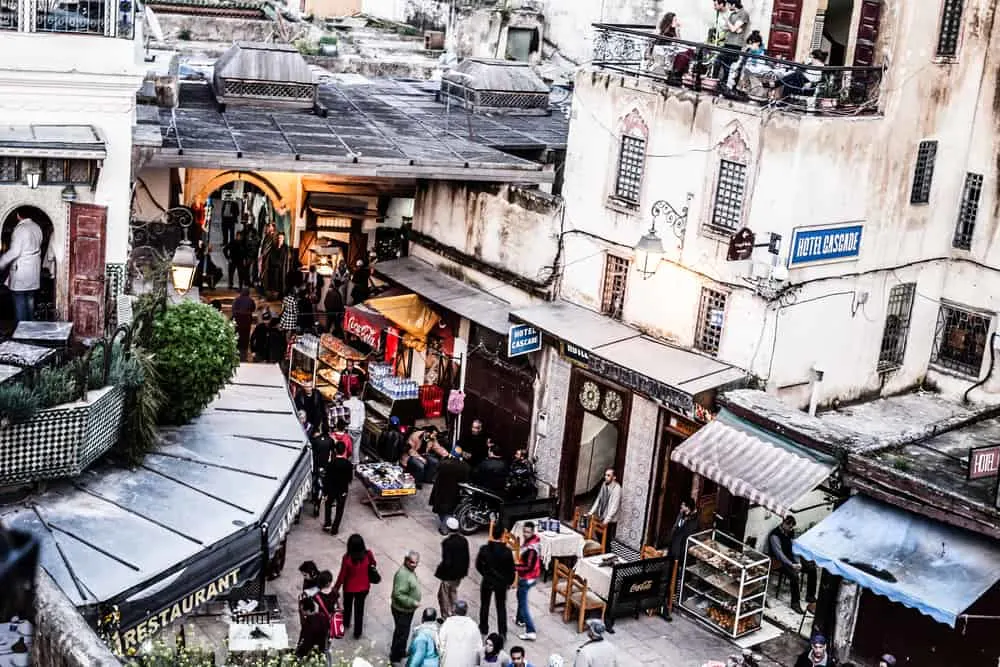 Day Three – Fez
Discover Fez with the help of an English-speaking guide. Learn the history of this city while maneuvering the streets of the city and a stop for lunch.

Afterward, head to a local riad and restaurant where you'll try your hand at making one of Fes' most beloved dishes – the b'stilla!
Day Four – South to Merzouga!
Drive south from Fes and stop in to visit Ifrane, a popular Moroccan ski resort town.
Then head south of the city and learn about nomads and their lifestyle. We will stop in Midelt for a lunch of fresh trout from the local area.
Day Five – Sahara
Today is your day to experience the Sahara. Travel the dunes, learn how to make bread in the sand. Yes, in the actual sand!
Then meet with some nomads for a musical experience before heading to your luxury desert camp for the night amidst the dunes.
Some of the culinary highlights today include a date tasting and mdfouna – the infamous Berber pizza as well as dinner at the campsite.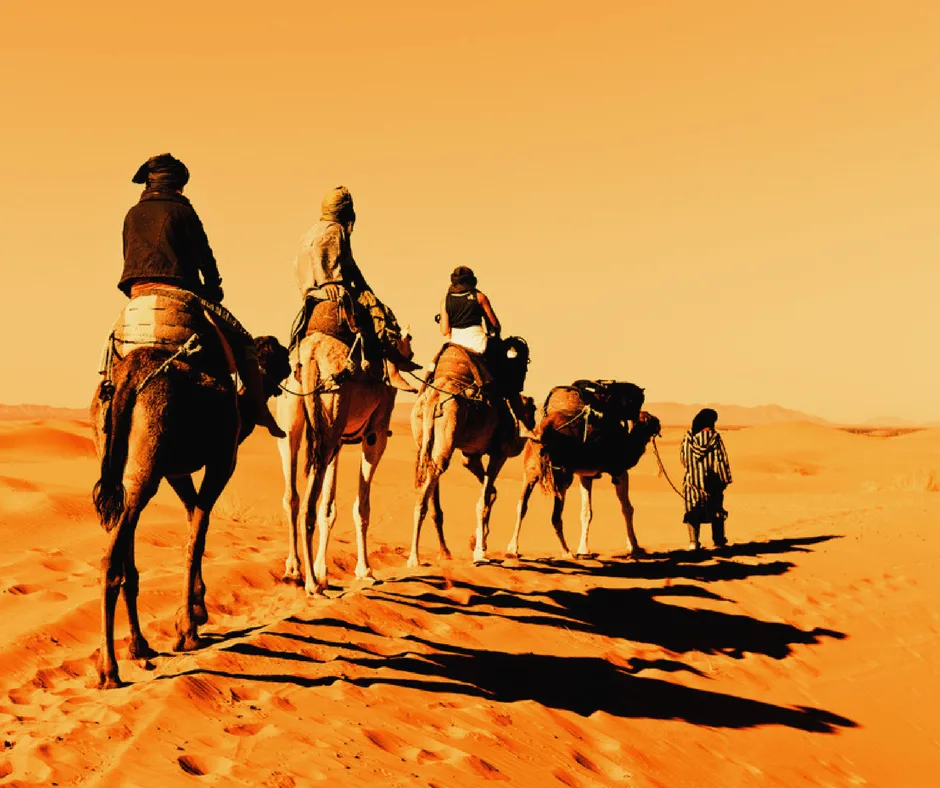 Day Six – Todra Gorge
Depart the Sahara and make your way back through the country. We'll stop in the village of Tinjedad to see a different type of bread being made and taste it along with local specialties like amalou.
Have lunch at El Khorbat and visit the Berber Museum.
Visit Todgha Gorge.
Dinner will be at your hotel and locally prepared in the kitchen by the family
Day Seven – Marrakech
Work your muscles as you help make bread for the mornings' breakfast (optional).
Your journey will continue onward to Ait Ben Haddou for lunch and a hike to the monument.
Continue over the High Atlas Mountains to Marrakech. Dinner at leisure (we can help make suggestions).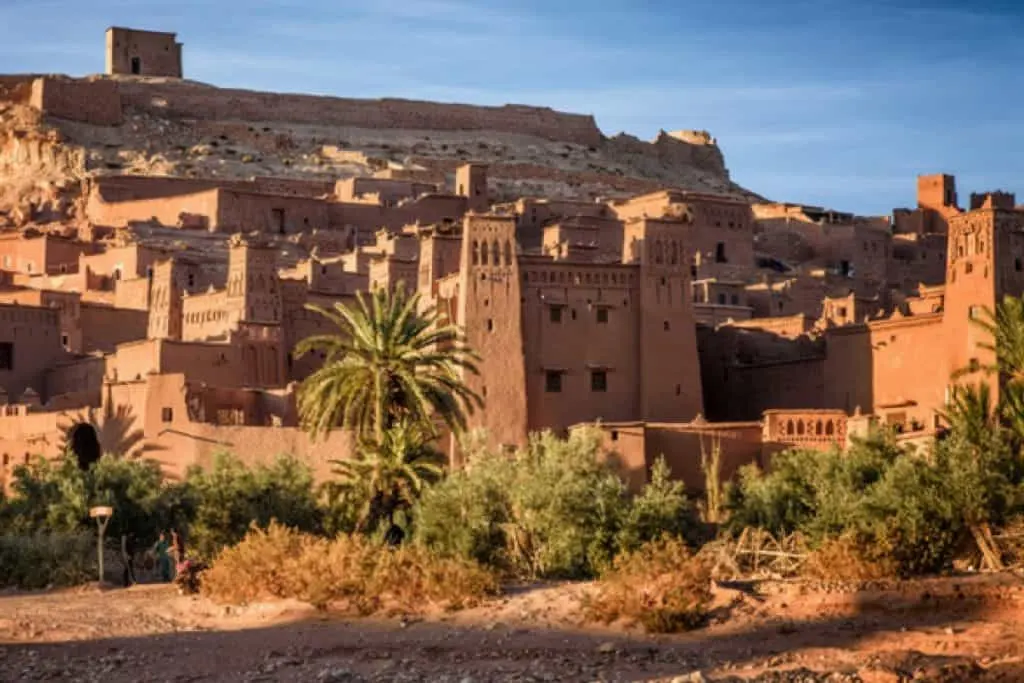 Day Eight – Marrakech
Learn about Marrakech as the Imperial capital with a guided morning tour of the ancient medina.

You'll have the afternoon to yourself to wander the souks, take a long lunch, or book a hammam to relax.

For dinner embark on a street food tour with Marrakech Food Tours to experience Marrakech at night (included).
Day Nine – Marrakech
Enjoy your morning at leisure – head out on your own to explore or enjoy sleeping in!
Meet back for a baking class in the afternoon.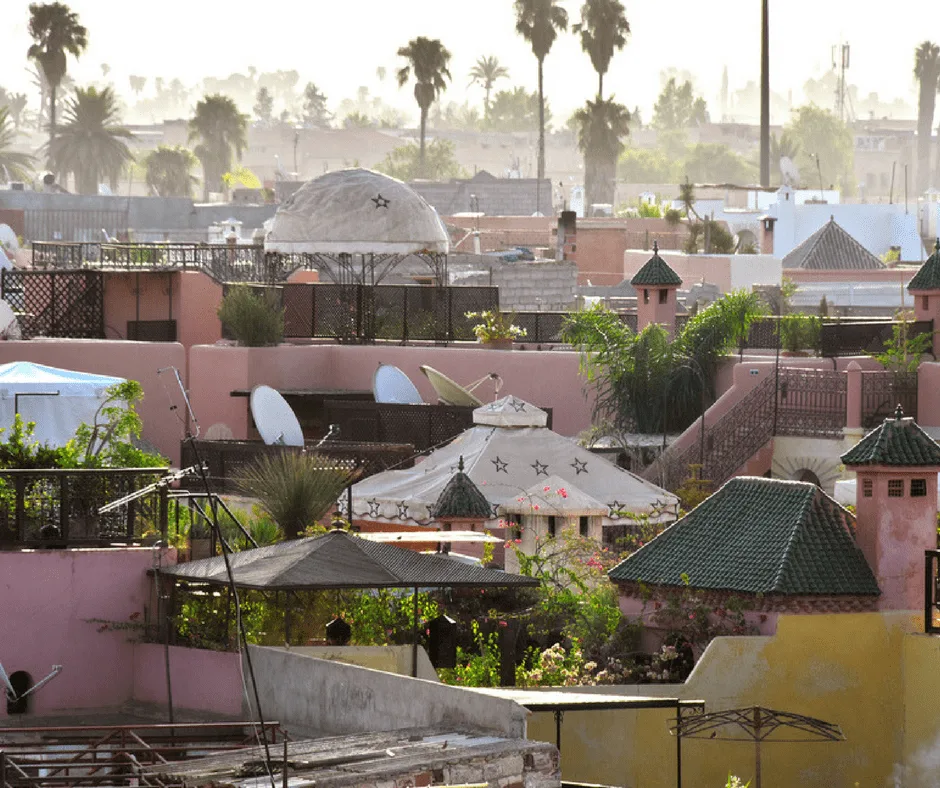 Day Ten –
Time to say goodbye! Depart from Marrakech or Casablanca (we can help with your return transfer if needed).
What's Included
accommodation throughout your stay in moderate, well reviewed riads or hotels (typically 3-4 star quality) specific locations dependent on availability.
all breakfasts, 6 lunches and 8 dinners
Winery tour
Marrakech Food Tour
Cultural tour of Marrakech and Fes
Moroccan baking class
any admission required to be paid (except Hassan II mosque)
private licensed driver in air conditioned vehicle throughout your stay
Licensed national and/or city guides where applicable
The sparkling company of a Host(ess) with extensive knowledge of Moroccan food culture.
What's Not Included
airfare to Morocco
any visas or travel documents required by the Moroccan government for your entry to the country
travel and/or medical insurance
3 dinners
any drink costs and beverage – alcholic and non-alcoholic
optional hammam experience
aside from the optional winery visit, all alcohol with meals is at your own expense
any incidental expenses
discretionary tips to driver, guides, riad/hotel staff.
This sounds amazing Amanda! But, how much is it?
Group Tour Booking – February/March 2022 Tour
€2000 per person or $2,310 USD per person
Deposit amount $440USD or €380
The remainder of the amount due must be paid before the trip begins.
Price is based on double occupancy and we will be able to help pair you with a traveler of the same gender if you would like. If you'd rather your own room, the single supplement is 270 Euros or $315 USD.
Why should I book this instead of a "less expensive" tour with a big agency?
Yes, these prices are more than some of the larger agencies offer however what you get in comparison is huge. With larger companies you're on a group tour, often with 20+ people in a large bus. The quality of the places stayed is dependent on locations that can house a large number of people. You're also just one of many on larger tours with no customization or added attention that's only possible with a smaller group.
With this tour, it's all about you!
We've charted out some of our favorite spots, places tourists don't always go; working with local families and making sure YOU have the experience YOU want. Nearly all of your costs are upfront when you book this trip. Aside from a few meals and incidentals, you don't need to worry about anything else once you arrive. No hidden expenses. Before you leave you'll know what is and isn't included.
Ready to Book Your Trip?
Here's how!
As mentioned, I'm partnering with Roaming Camels Morocco to bring this itinerary to you. To secure your departure date, you will submit the questionnaire and submit a non-refundable deposit for the tour here.
The final payment for this tour is due a minimum of 7 days before the trip begins. If we do not get enough signups to make this trip happen, we will be in touch with details.
This can also be booked as a private tour so if you'd rather experience the sites and tastes of Morocco with your own private group.
You can book this option any time of year. There are no set dates to work around because this is a private, custom tour!