Today's guest post is from a new blogging buddy of mine. Amnah is an absolute darling and I have really enjoyed getting to know her. You should really stop by her blog, Little Life of Mine for more food, adorable pictures and activities with her beautiful girls. Connect with Amnah on her site, Instagram or Facebook.
Visiting Morocco has been on the top of my travel wish list for as far back as I can remember. In fact it comes in at number one, two, and three, just in case if my husband ever doubts my desire to travel there. To me it is the ultimate destination that I believe would provide the romantic, historical, and adventurous aspects of an amazing vacation.
The architecture and vibrant use of colors always take my breath away. I'm certain the atmosphere of Moroccan souks are just as movies portray them: exotic, mysterious, and a feast for the senses. The traditional clothing with it's old world charm is so beautiful that you just can't help but be taken back to another time.
It's when my mind drifts to the foods that I would consume there, my stomach begins to rumble and my fingers start to itch with the urge to start searching for a ticket to book. Plentiful and flavorful spices enhance every dish. Fresh fruits and vegetables jewel the plates with their natural colors. Couscous makes the perfect landing for a saucy tagine. All downed with a refreshing mint tea. Oh my, what's not to love?
I live vicariously through Amanda and her recipes. I enjoy her images from Morocco and hearing about her experiences. I've found a wonderful friend in Amanda despite never having "met" her. I pray our first meeting is in a busy and loud Moroccan souk. A fez may or may not be involved.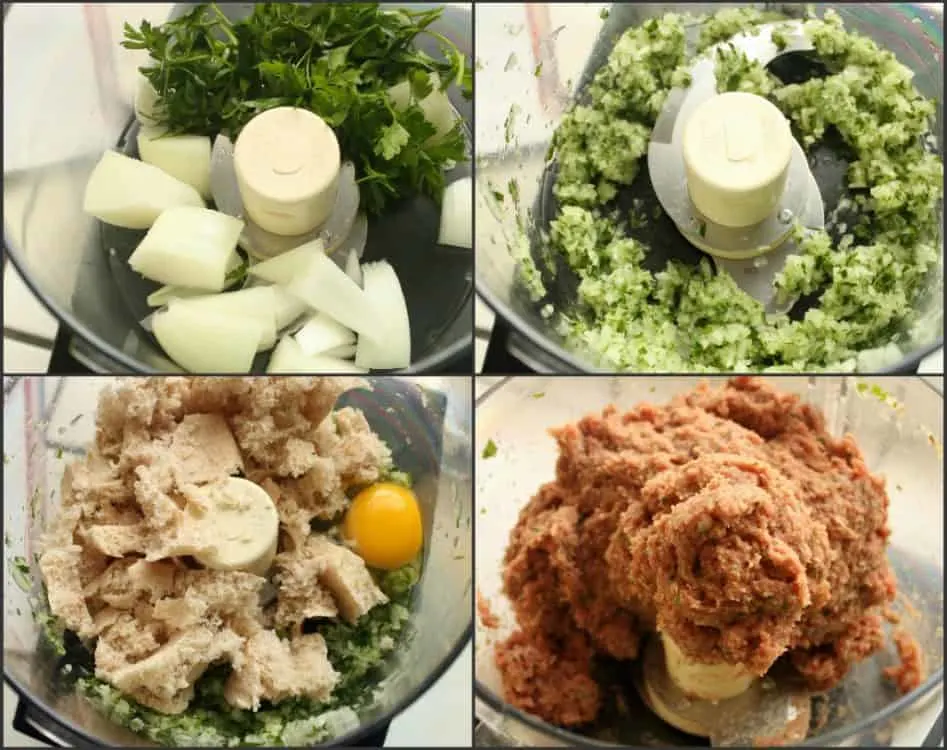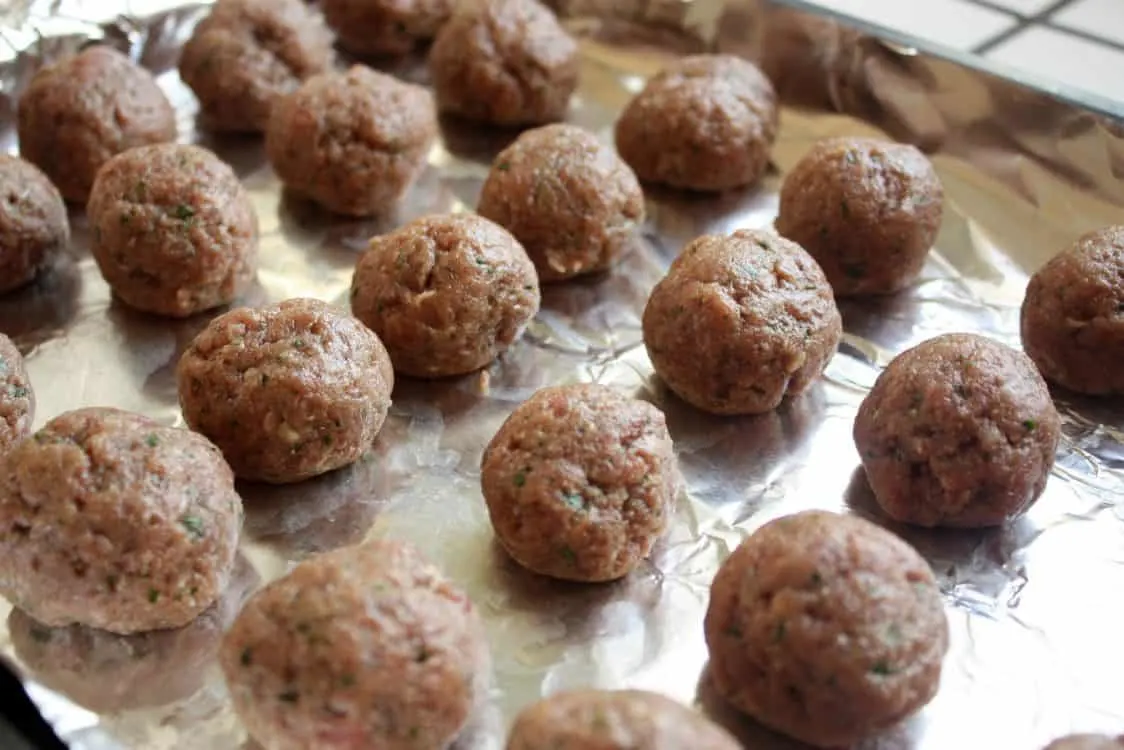 Yield:

4 servings
Amnahs' Moroccan Meatball Tagine
A non-traditional meatball recipe that is packed with the flavors of Morocco.
Ingredients
Moroccan Meatballs
½ onion, roughly chopped
3 tablespoons Italian parsley, roughly chopped
2 slices, crusts removed
1 egg
1 pound ground beef or lamb
½ teaspoon ground cumin
½ teaspoon paprika
½ teaspoon freshly ground black pepper
4 teaspoons butter or oil
½ onion, finely chopped
1/2 tsp paprika
½ teaspoon turmeric
¼ teaspoon ground cumin
¼ teaspoon cayenne pepper
1 1/2 cups chicken stock
3 tablespoons cilantro, chopped
3 tablespoons lemon juice
Instructions
To make meatballs:
Put the onion in a food processor and process until finely chopped. Tear bread into pieces, add to the onion, along with the egg, and process briefly.
Add the beef or lamb, cumin, paprika, and 1 teaspoon salt and process to a thick paste, scraping down the side of the bowl occasionally.
Alternatively, grate the onion , chop the parsley, crumb the bread, and add to the meat in a bowl with the egg, spices, and seasoning. Knead until the mixture is paste like in consistency.
With moistened hands, shape the mixture into walnut-sized balls and place them on tray. Cover and refrigerate until required.
To make herb and lemon sauce:
Heat the butter or oil in a saucepan and add the onion. Cook over low heat until softened and golden.
Then add the paprika, turmeric, cumin, and cayenne pepper and cook for 1 minute, stirring. Add the chicken stock and bring to a boil.
Add the meatballs to the pan, shaking so that they settle into the sauce. Cover and simmer for 45 minutes. Add most of the parsley and lemon juice and season further if necessary.
Return to a boil and simmer for 2 minutes.
Transfer to a tagine or bowl, sprinkle with the remaining parsley, and serve hot.