Backpacking – hitting the high trails with nothing more than life's necessities in a bag on your back. The quintessential for the ultimate Moroccan adventure. From rugged mountains to ancient cities, vast expanses of infinite desert, and jewel coastlines lining the Atlantic Ocean and the Mediterranean Sea.
Morocco is influenced by many cross-cultures; you will need to consider what you're packing in and the way you dress. The climate is diverse, so make sure you take note of the weather forecast during the months you intend to visit.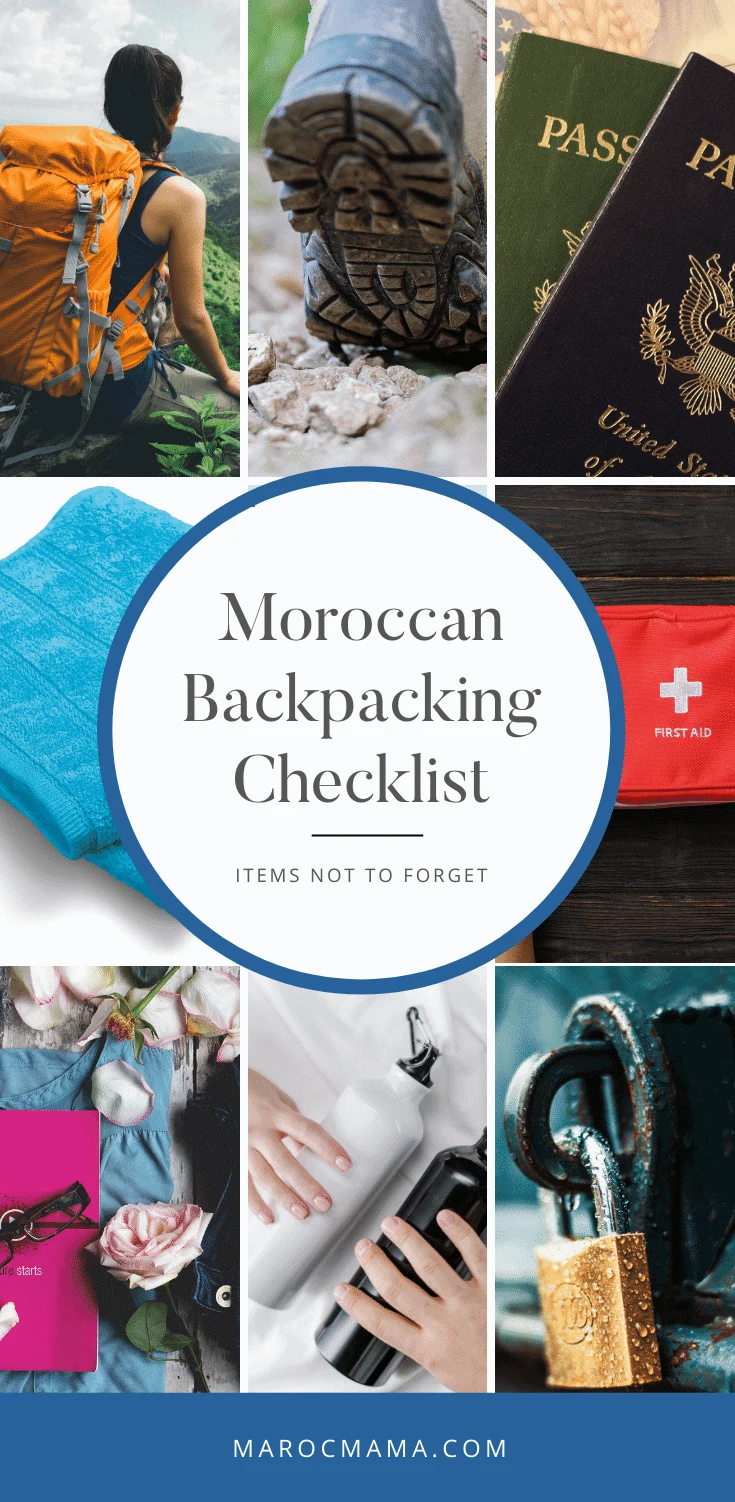 One minute you could be glugging down water with a scarf wrapped around your head and the next, you could be feeling the need for a sweater. The climate can change quickly from the Sahara Desert to the heat in Marrakech.
With an array of experiences on offer and plenty to explore, packing for Morocco needs to be both practical and respectful. Let's take a look at the essential backpacking pack list for a wild adventure in Morocco.
Note: You should keep in mind that your backpacking packing list should fit your travel style and itinerary as you read this list. Take note of the season and the climate in the locations you'll be traveling to.
Essential Backpacking Gear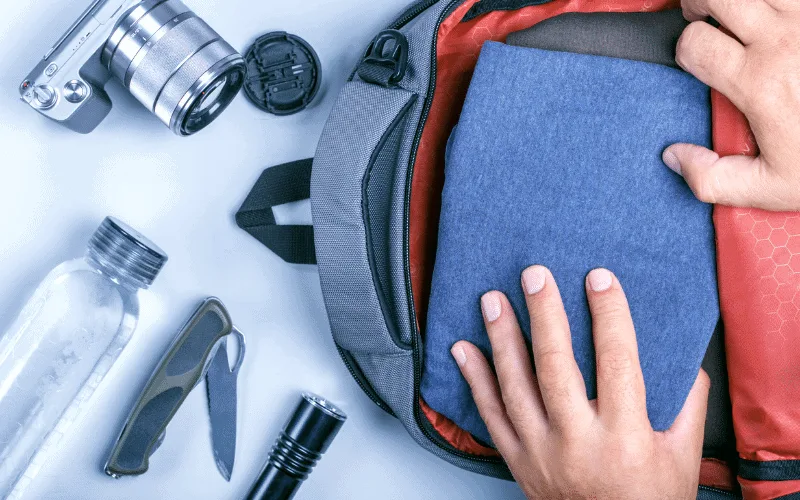 Figuring out your backpacking list and what essential items to take with you can be quite a challenge. You have so much stuff you could take with yet you have only one small bag. How to decide what the essentials for backpacking are and what to leave behind can be tricky.
Before you begin your exciting escapade in the beautiful country of Morocco, you'll need to make a backpacking gear list of the essentials you'll be carrying with you.
You should figure out:
Your packing objectives and what you plan on doing
How long are you traveling for
What type of accommodation are you staying in
Are you planning on hiking
What season it will be
So, without further ado, grab a notepad and let's go through the utmost best things for your excursion and what to bring when backpacking.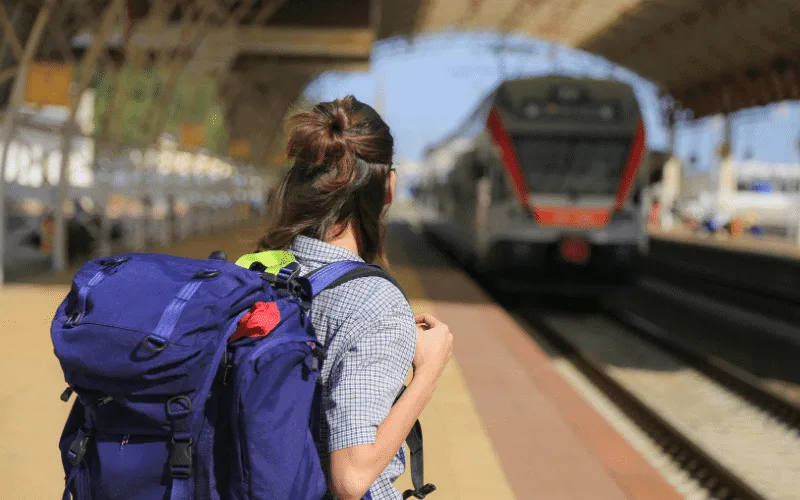 A Good Backpack
First things first, to go backpacking, you'll certainly need a good quality backpack, whether it's for long-term travel or if you're going to be doing some serious hiking on some of Morocco's gnarly hiking trails. When you're on the hunt for a good backpack, there are certain features to consider, namely:
Size
Comfort
Purpose
Quality
When you're ticking off backpacks on your must-have backpacking gear checklist, make sure they are well designed and almost indestructible. You'll want to look for something around the 40 – 60 liter range, so that they can be carried comfortably and count as carry-on luggage on your flights.
Light & Foldable Day Bag
The next best backpacking gear to add to your list is a foldable day bag. You can easily pack what you need for a day trip into the many pockets and pouches.
What's more, they are incredibly lightweight, so you won't be lugging around that extra bag. Plus, they are foldable, meaning you can pack it away when not in use.
Microfiber Towel
A towel is essential, especially on your hiking gear list, or if you're a budget traveler and you're stopping over at any backpacker hostels. Microfibre towels don't take up much space, are light, absorbent and fast-drying – so they won't end up smelling from dampness.
Toiletry Bag
Another one of the best backpacking must-haves for extra organization is a toiletry bag. Every backpacker should snag one of these – easy to grab and take with you to the bathroom. You'll find that most have a range of compartments to keep your things separate.
Foldable Water Bottle
Stay hydrated as you go. Having a water bottle can save you money as well as help the environment. Get a bottle that can be flattened and folded easily when it's empty, like this one here.
Headlamp
A hiking packing list necessity is a headlamp. Keeping a handy headlamp on you can be helpful to keep your hands free while you're in the dark, whether it's for trips to the bathroom, caving, hiking, or when the power's out.
International Travel Adapter
All travelers should invest in a universal adapter or add it to their backpacker's checklist. You'll need it to charge your electronic devices as you dot around on your adventure.
Neck Wallet
If you're traveling to a foreign place, you'll certainly want to keep your most important belongings safe. A neck wallet is a perfect thing to keep your phone, credit cards, passport, and cash secure with you along your travels.
You can wear this under your clothes, especially when you're visiting particularly crowded or touristy areas, like street markets.
Security Belt
If you're not too keen on using the neck wallet, the security belt is an easy space to secure your cash or accessories, like rings.
Keep your money safe from any searching eyes in your very own security belt. It's easy-to-use with a hidden zippered safety pouch.
Padlock
Padlocks are part of the backpacking essentials list, so that you can lock your bag when you need to. Pull your two zippers closed and lock them together.
They come in especially handy when you're staying in hostels or when you're going to be apart from your bag for a while.
Powerbank
A Powerbank, or portable charger, is a handy item to have when you're busy adventuring and not near an adapter. Or you don't have time to sit there waiting for your device to charge.
You'll be able to charge your camera, GoPro, and phone all in one go with this handy device.
Packing Cubes
The secret to keeping your stuff organized when traveling out of a bag is to use packing cubes. This can be so handy when it comes to keeping your backpacking equipment in order.
Don't Forget: Essential Backpacking Checklist Items
Other essential items to add to your backpack checklist include:
Clothes & comfortable shoes
Toiletries & products you can't live without
Sunscreen
Insect repellant
Hand sanitizer
Passport
Sunscreen
A Footnote on Backpacking Essentials List
Figuring out your backpacking list and what essential items to take with you can be quite a challenge. Having the right things with you can make your adventure easier and more fun.
Living out of a backpack takes careful consideration when choosing what goes inside your pack and on your back. So, whip out your packing list for backpacking and start filling it out.