This is a guest post from Daniel James of LayerCulture.com. Layer Culture is a cultural traveller from the United Kingdom. Daniel dedicates his time to exploring and learning about life in Latin America. Pick up your backpack and join him on his lifelong mission to uncover Latin America's hidden gems – you may even become fluent in Spanish along the way.
If you are in Andalusia, located in southern Spain, and looking for a place to explore some historical sites and soak up some sun. Granada is where you need to be.
With so many things to do, if you've not yet had the chance to acquaint yourself with the famous landmarks in Granada, in this useful guide, you're going to learn what to do and how to move around the city with ease.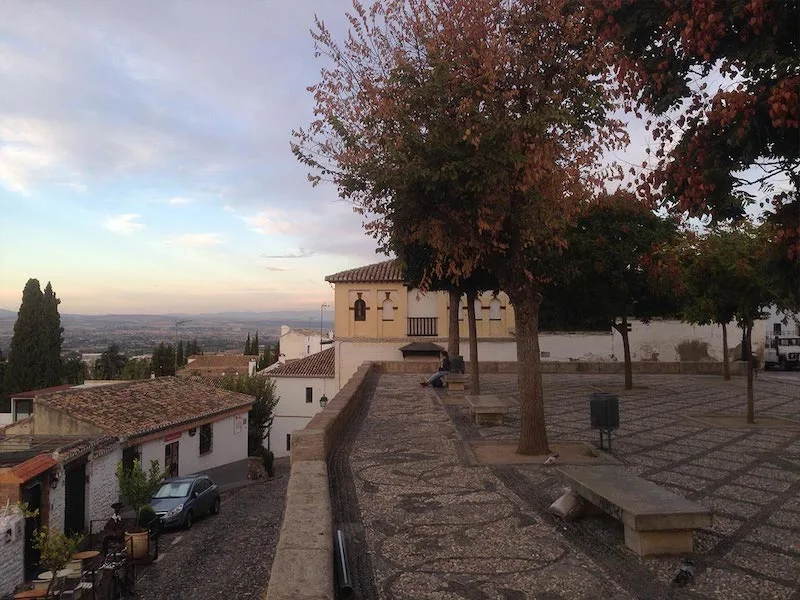 Granada could possibly be one of Spain's hidden gems for tourists looking for an insightful and engaging trip. With its Moorish architecture, including a breathtaking palace. Known as the Alhambra, sumptuous gardens, that will keep you entertained for hours, and even, the towing Sierra Nevada range, which stands out from where ever you are in the city.
5 Awesome Things to do in Granada
One of the best things about the city of Granada is its endless viewpoints which you can sit at and devour. Some of which may require you to scale some steep hills to be able to get to. At the same time, though, you'll walk through some of the local villages that lie on the hillside.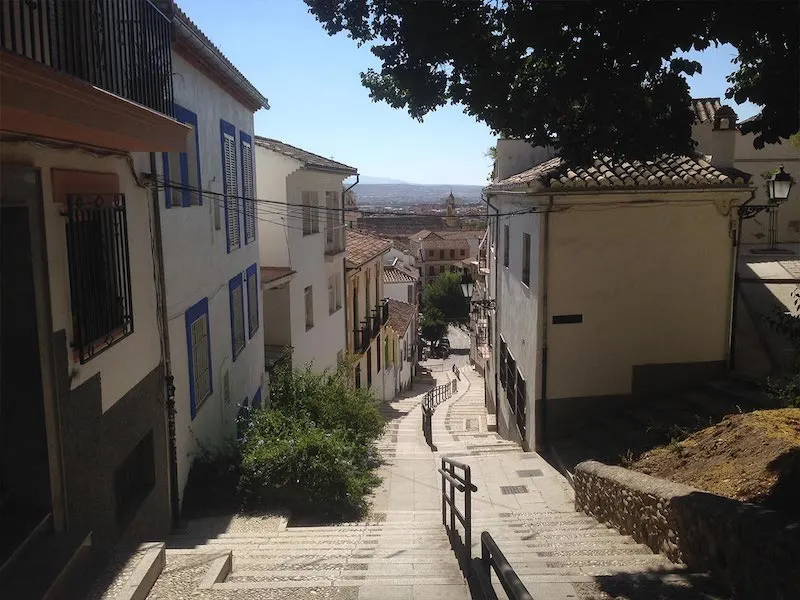 Before we dive into this amazing list of things to do in Granada, it is worth mentioning that the activities listed below were done over a 3 day period. You could quite easily visit them in less time, especially if your time in Granada is limited.
#1 The Alhambra
The Alhambra is the reason people travel to Granada by the busload. Not only is it the home to some of the best views in Granada, but the gorgeous architecture and attention to detail at the castle, and in the palace, is breathtaking. Built in the 1200s you can quite easily spend a full day here with a camera taking pictures of the magnificent scenes.
You can brush up on your Spanish conversation if you like, but no need, as most of the guides and supporting information can be found in English. However, ensure you book your tickets well in advance, or you will likely miss on the opportunity to get inside.
Note that you can walk up to the Alhambra and explore some of the grounds without entering the main attraction, but it's recommended that you enter the site to experience it in full.
#2 Royal Chapel of Granada
Located adjacent to Granada's cathedral, is the Royal Chapel of Granada. This landmark oozes history and is famously known by many as the official resting place of Catholic Monarchs Isabella I and Ferdinand II.
The Royal Chapel is undoubtedly worth a visit if in this part of the city. The site is well preserved and serves as a gateway into the quaint streets of Granada's old city. It's recommended that you visit both the Chapel and the Cathedral as a combined tour.
This landmark and its surroundings are very sacred. It is worth noting that no photos are allowed inside the chapel. However, you can get an audio guide, if you choose, and learn more about its history. You may also encounter a musician located outside who omits a very unique sound with his instrument – not to be missed.
Also, if you've not yet visited the Alhambra by this point, you can easily catch a minibus from nearby to get to the Alhambra.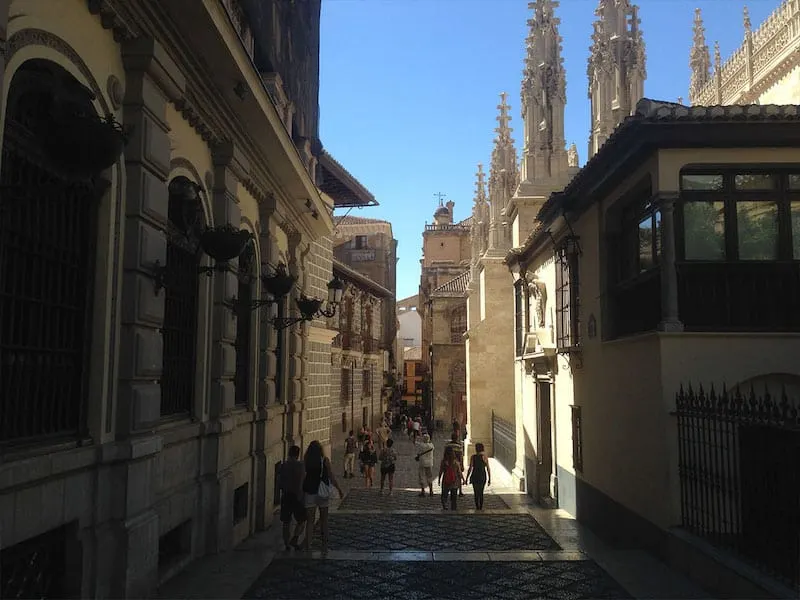 #3 Coffee and Cake at D'etí
With so many historical and cultural sites visit in Granada, you'll no doubt want to find time to stop off and get a coffee. Aside from the extensive coffee menu, though, at D'etí Coffee and Cake, you can feel at ease in its laid-back surrounding situated in the center.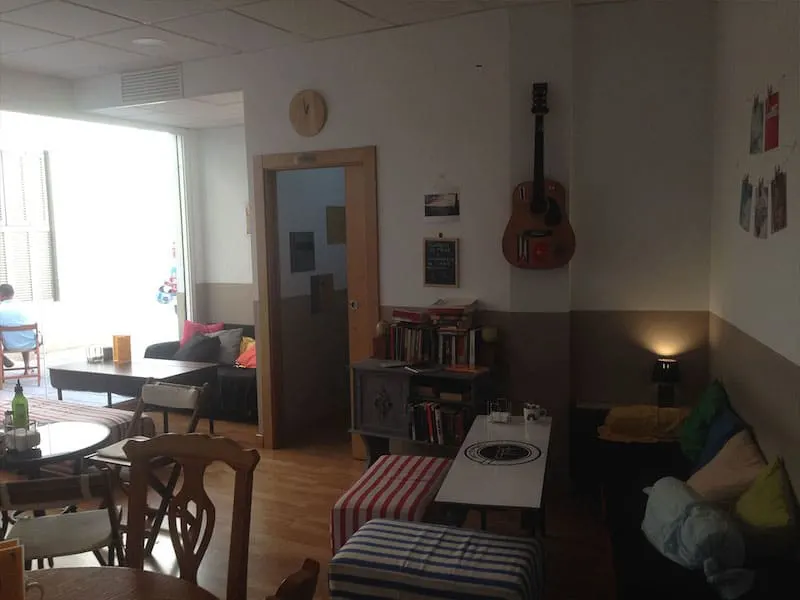 You'll find everything from delicious fresh made pastries to perfectly baked homemade cheesecake. If coffee and cake is not your thing, you can enjoy one of the fresh ice-cold juices that are prepared daily without fail.
You'll find books and super speedy WiFi in case you need to catch up on anything you may have missed in the online world whilst exploring Granada's history. It's also worth noting that the staff speak both English and Spanish.
#4 The Albayzín Neighbourhood Viewpoint
When it comes to finding the best viewpoints in Granada. As mentioned earlier, you have to make your way up one of the many steep cobblestone streets. This is by far the best way to be able to see the breadth of the city with a panoramic view.
One of the more popular viewpoints, aside from the view you'll get at the Alhambra, is called the Mirador de San Nicolás. However, it has become so popular with tourists that it can be difficult to enjoy if you like to feel like you want to have the moment for yourself.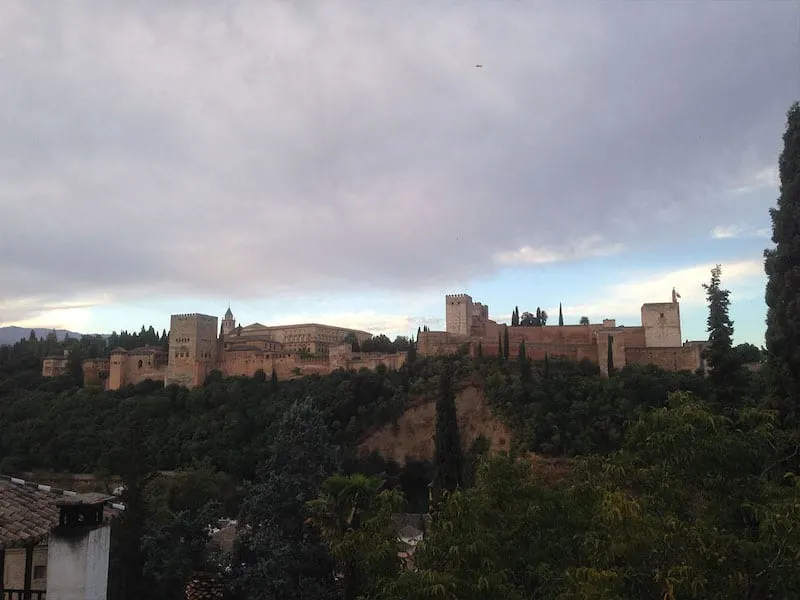 That's why if you make it to the Albayzín neighbourhood, and you have some comfortable walking shoes on, you can easily make it to this unforgettable spot. It is right here where you'll get a spectacular view of the Alhambra itself.
5# Try Tapas Alternatives
Whilst in Granada, maybe you're tired of the deep-fried tapas options? Or, you've already done a local food tour (MarocMama recommends the one linked here) and are open to trying something completely new. The good news is that there are many styles of food to choose from in Granada.
If looking for something different and you insist on eating healthy. Go to Hicuri, a colourful and interesting vegetarian restaurant that offers many different food options. They even have some homemade vegetarian-meat options, which is one of the many reasons people return here time and time again to eat breakfast, lunch and dinner.
Another enticing thing about the Hicuri restaurant is its ambiance. Not to mention the colorful artwork and decoration that cannot be missed from the street.
Hicuri is one of the only certified Vegan restaurants in Granada, so if you have any special dietary requirements this is the best place to eat. You will not be disappointed.
So, how will you spend your time in Granada? Many travellers come here seeking out the cities most incredible views and soak up the local life and atmosphere. By now you should be fired up and ready to explore what the city has to offer.