If you're looking for things to do in Essaouira you landed in the right place!
Essaouira might be a blip in the radar to first-time Moroccan visitors who only know Fez, Marrakesh, or the Tangier. But it's a city not to be missed as this lively port town holds great surprises!
Known as Astapor in HBO's massive hit series, The Game of Thrones, Essaouira, Morocco is a tantalizing gem. This cozy beach town boasts a historical Medina, lots of seagulls, a picture-worthy fish port, and excellent surfing.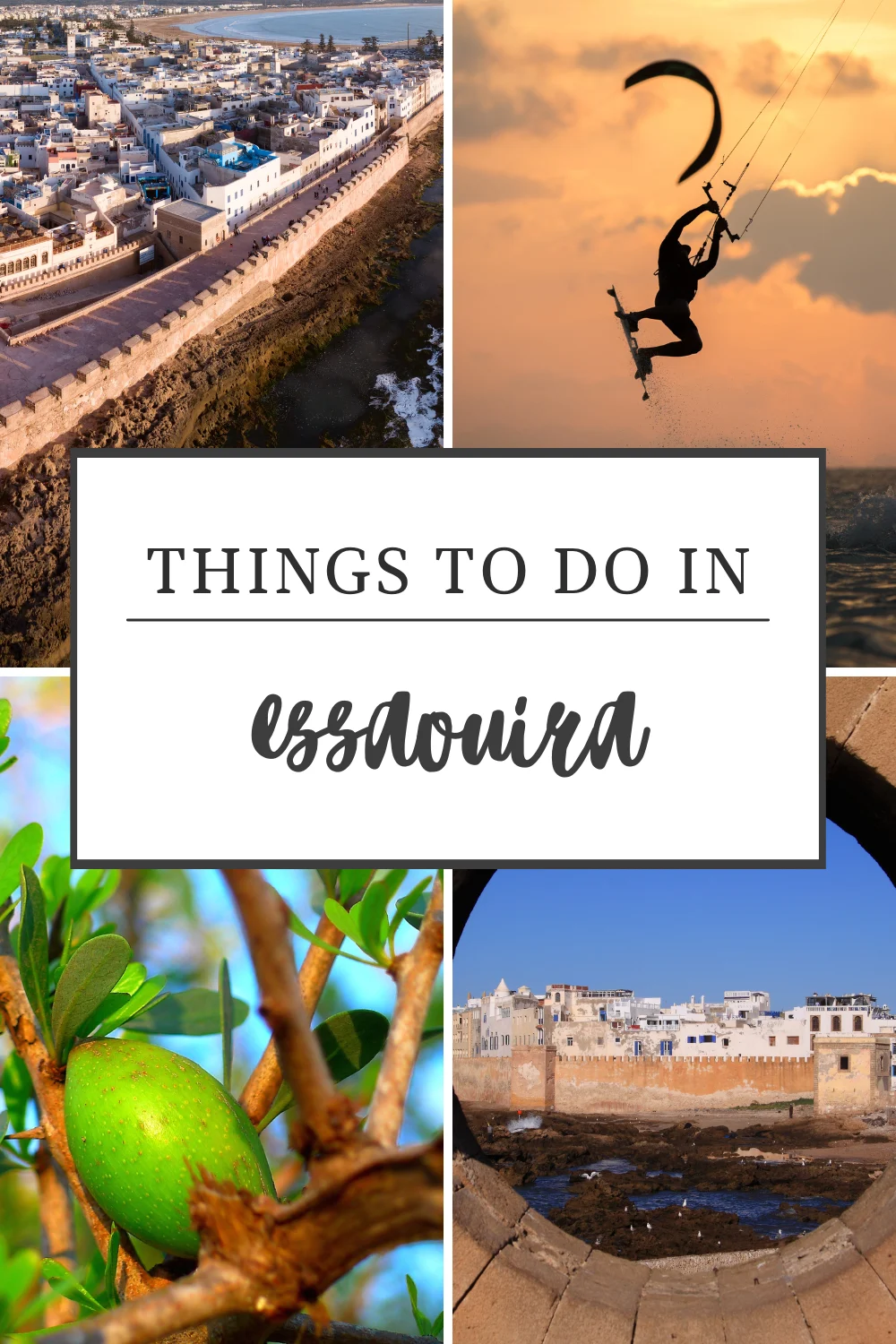 Ready to explore this walled city? Here are the top things to do in Essaouira on your visit.
What To Do in Essaouira, Morocco
Because it's relatively small, you can explore key attractions in the city just by walking. Visit the famous ramparts, haggle at the souk market, or just follow the scent of freshly grilled fish – Essaouira has exciting things in store for you!
Visit the Historical Ramparts
Essaouira only has a handful of historical sites, and the ramparts is one of them. First built in the 1760s, these ramparts helped protect the city from invaders. On either end of the rampart, you'll find the Skala du Port which functions as a gateway to the fish port.
You can reach the rampart in two ways. One, you can pay 60 dirham when using the entrance by the port. Or two, you can head for the fish port and walk towards the end. You'll encounter a stairway leading to the ramparts. Soak up the stunning port views from here.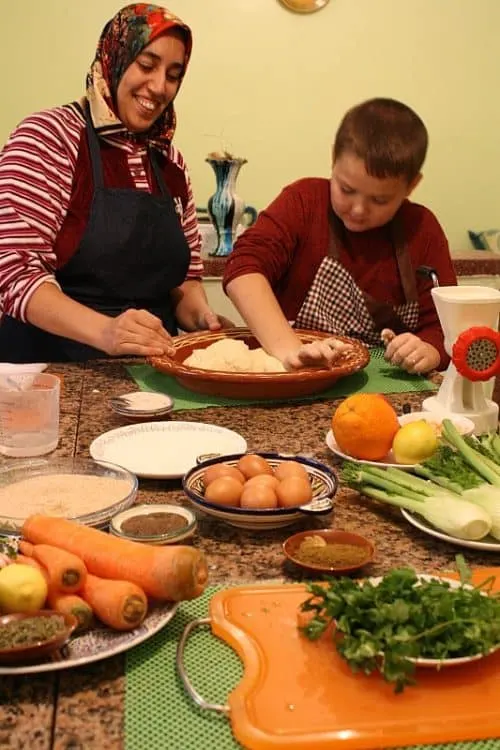 Take a Cooking Class
Learn how to cook couscous or tagine in Essaouira by taking a cooking class. We recommend Khadija's Kuzina classes as these are privately held in her home. This means you can enjoy the food you made and experience authentic cuisine at an actual Moroccan home!
Visit the Port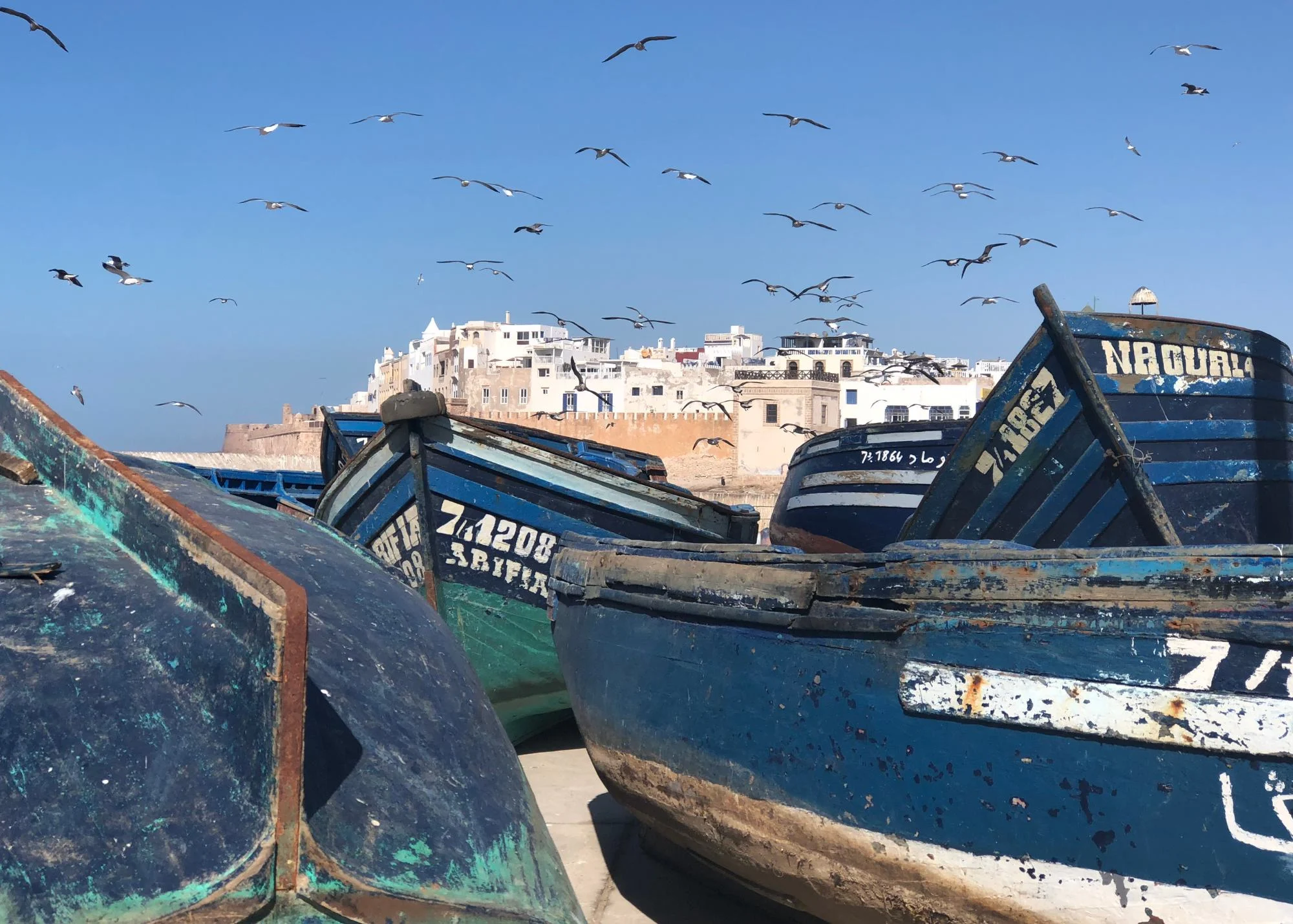 Catch a glimpse of fishermen unloading their catch as seagulls flock their boats hoping to get their share. This mesmerizing spectacle has been around since the 1900s and a must-see when visiting the Essaouira port.
If you get hungry, you can also buy fresh fish and have it cooked here for a delicious feast.
Head for the Beach
With long stretches of golden sand and calm, shallow waters, the beach here is best for swimming, relaxing, or trying out water sports.
Parents can let their kids swim without worrying about drop-offs too. The sand is great for building sandcastles especially in the summer months. Locals normally avoid the beach in winter but if you still want to take a dip, it's possible with a wetsuit on.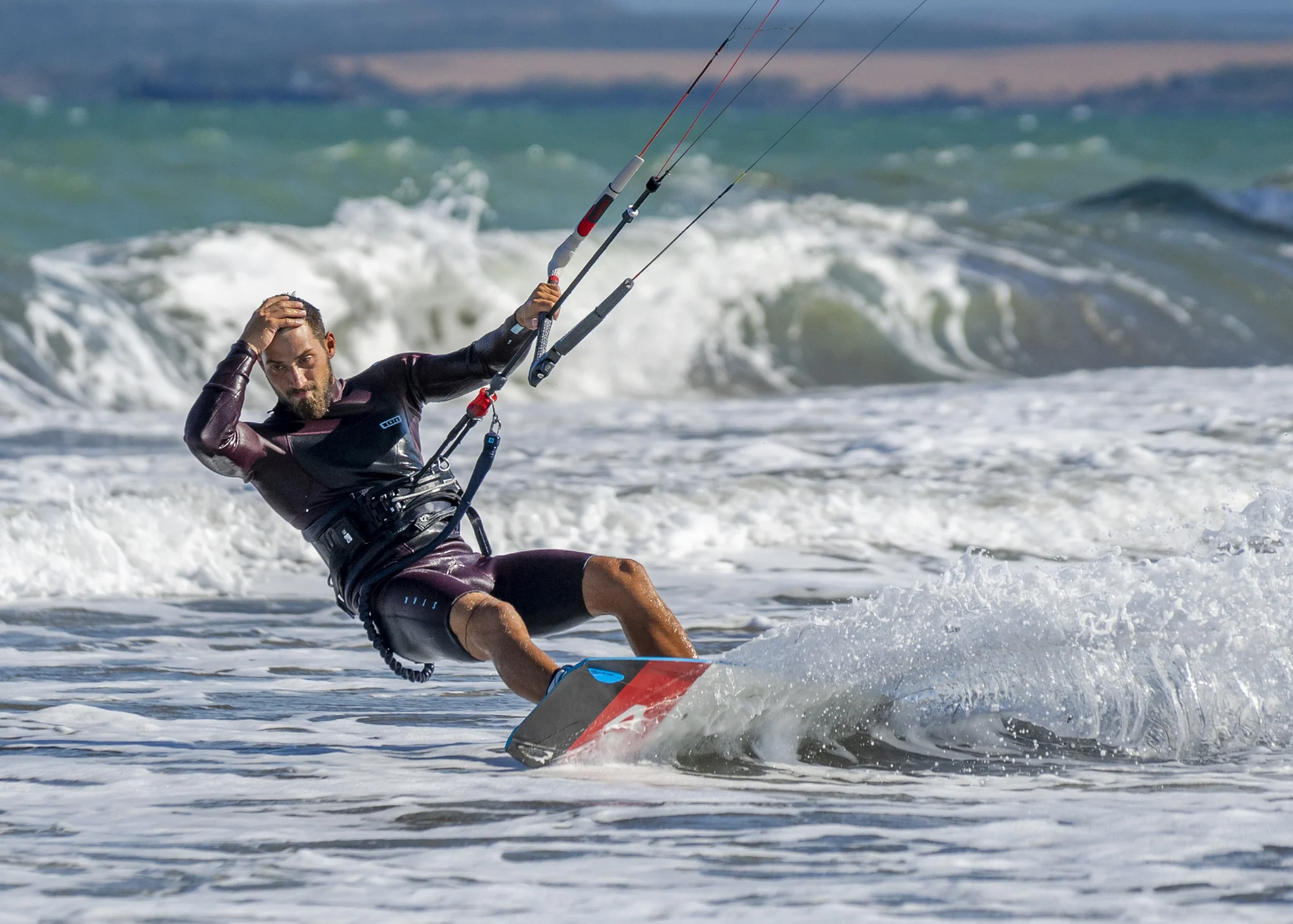 Take Surfing or Kitesurfing Lessons
Essaouira is a haven for surfers and kitesurfers thanks to its powerful Atlantic winds. Take your first lessons or if you're already experienced, rent equipment from the many rental companies at the beach. It's recommended to pre-book though so everything is ready and waiting for you.
Horseback or Camel Riding
Take full advantage of the beaches of Essaouira by taking a horseback or camel ride. Ride during the daytime or go for a romantic sunset stroll with your partner.
Horse and camel rentals are abundant on the beach, but it's wiser to book ahead to ensure you're getting professional horses that are healthy and well cared for.
Book a 1 Hour Horse Ride or a Full Day Horse Ride with Free Lunch.
Quad Biking
Want to live life in the fast lane? Try quad biking! Sightsee the beach, go over sand dunes or discover the forests around Essaouira. Haggle with the renters by the beach or book a Half Day Quad Biking Tour for great deals.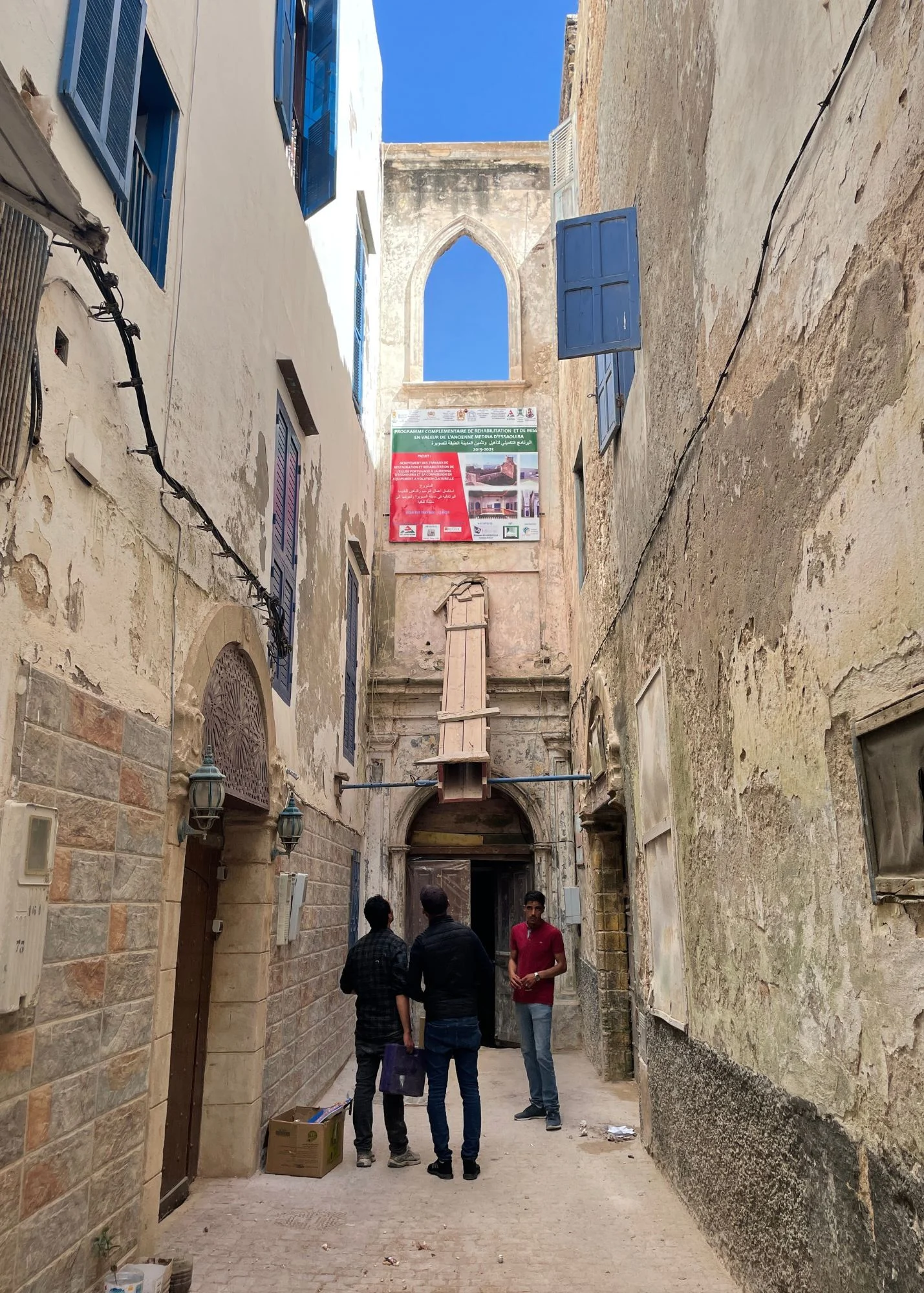 Visit the Essaouira Medina
The Essaouira Medina is smaller compared to that of Marrakesh, but it's special because it sits by the North Atlantic. It's been around since the 18th century and hailed as a UNESCO World Heritage site.
Explore every nook and cranny, shop from the souks, or walk along the Place Moulay Hassan. You can also park yourself at any of the cafés for a refreshing mint tea and live music.
Visit the Sunday Souk (Open Market)
Practice your bargaining skills before heading off to other massive Moroccan souks. Essaouira's souks are laid-back with stalls for just about everything you need – fish, textiles, Ras el Hanout spice mixes, handmade jewelry, and more!
Want to buy second-hand? Head to the La Joutia square and time your souk visit on a Sunday for the best thrifted treasures to take home.
Visit Diabat's Sand Dunes
Diabat is 4 kilometers south of Essaouira. It's an easy day trip if you want to escape the crowds during peak months like July and August.
While here, don't forget to check out Dar Sultan Palace. This fascinating structure was once a grand palace that's been engulfed by sand dunes. There's no entrance fee so feel free to explore the stone arches and marvel at the mosaics on display.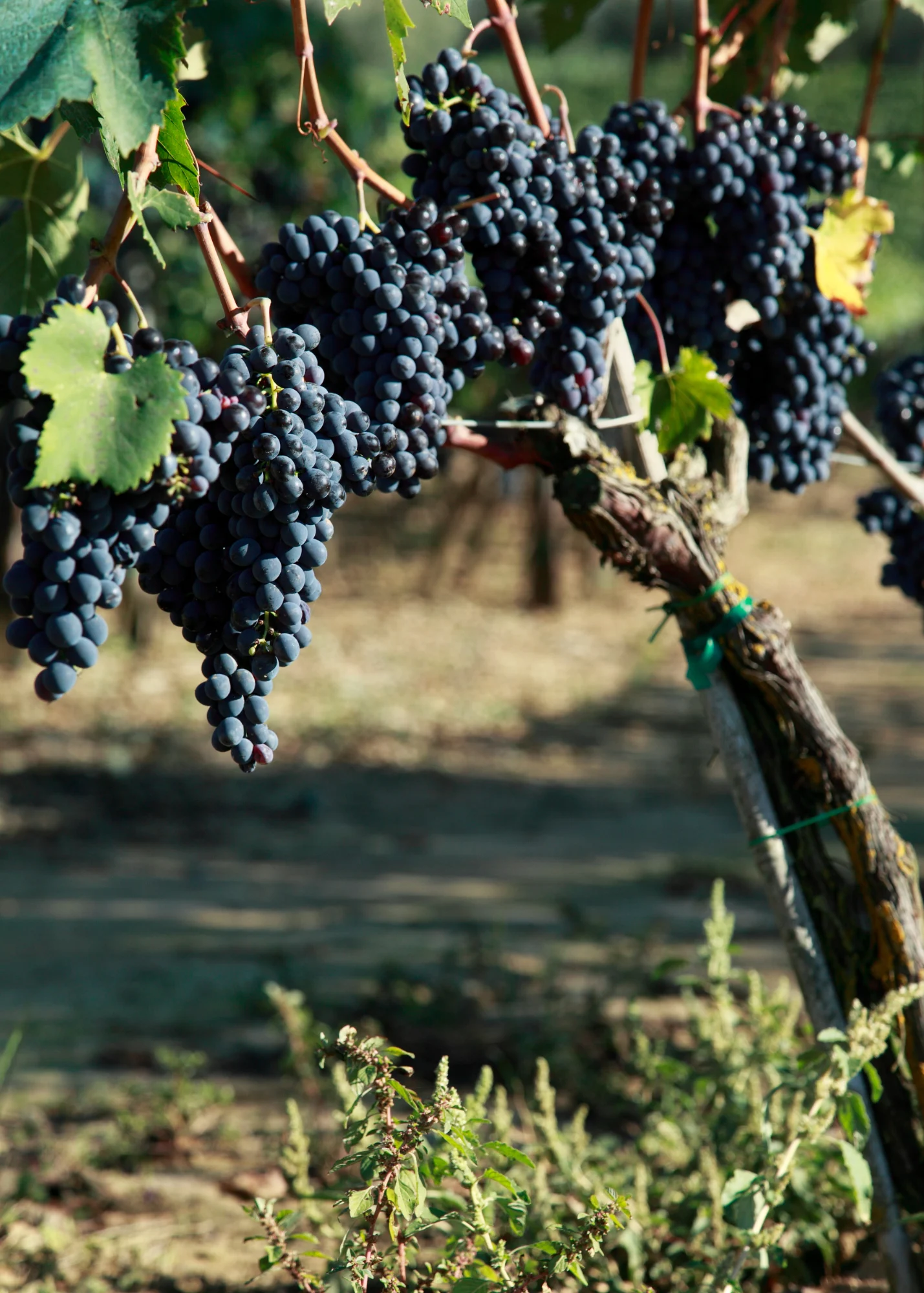 Explore a Vineyard
Love good wine? Go wine tasting at a vineyard in Essaouira. Since 1994, Domaine du Val d'Argan has been operating and growing Rhône Valley grapes in the region.
Email them in advance to book a wine-tasting session. It costs 200 dirham. Ride a Grand Taxi or arrange with a private driver to take you since there's no public shuttle to reach the vineyard.
Try a Hammam
Rejuvenate your skin and body by taking a wonderful soak at a traditional Hammam. Dedicated male and female Hammam's can be found throughout Essaouira's medina.
For the unfamiliar, a Hammam is a public bath where you strip down, have a good scrub and maybe a great conversation too. If you're shy about bathing with strangers, there are Essaouira spas offering a private Hammam experience too.
More Travel Information for Essaouira