When you're traveling and have special dietary needs it can be hard. Morocco is no exception. I've shared that MarocBaba has celiac disease and this can be a serious difficulty for us. Usually, we just pack gluten-free bread and eat as we normally would but that isn't always a great idea either, especially if there are language barriers and you're not familiar with the typical ingredients added to dishes.
If you're planning to visit this coastal city and culinary travel is your modus operandi I hope this gluten-free guide to Essaouira will help you eat well and stay healthy!
If you are visiting Morocco and want some help navigating things, I highly recommend these gluten free translation cards that will make things much easier for you!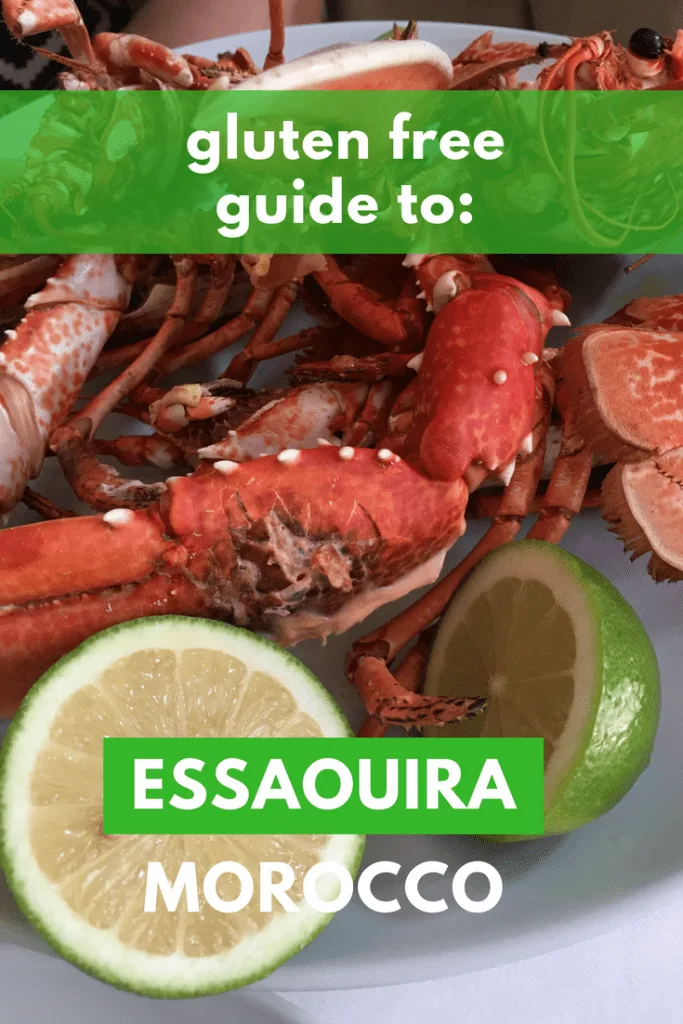 Gluten-Free Breakfast Ideas
Moroccan breakfasts are very gluten heavy, making it the most difficult meal of the day to navigate as someone that is gluten-free. We stayed at Riad du Figuier the last time we were in Essaouira and mentioned to the staff that one of us was gluten-free. While I had the normal Moroccan breakfast, MarocBaba had yogurt, and fruit salad and they were happy to toast up some of the gluten-free bread we brought from home.
I'm sure with more advance notice there could be other options but for us this wasn't a big deal as we're light morning eaters anyway. If you would like to know some other Moroccan breakfast ideas that don't require special ingredients these dishes are gluten-free naturally;
omelets
boiled eggs with salt and cumin
raib – a Moroccan yogurt made with no gluten thickeners
fruit salad or fresh fruits
b'ssara (usually made in winter, it's a fava bean soup)
corn and milk soup (harira mezgoul)
nuts
dried fruit; dates, figs, other fruits
Umia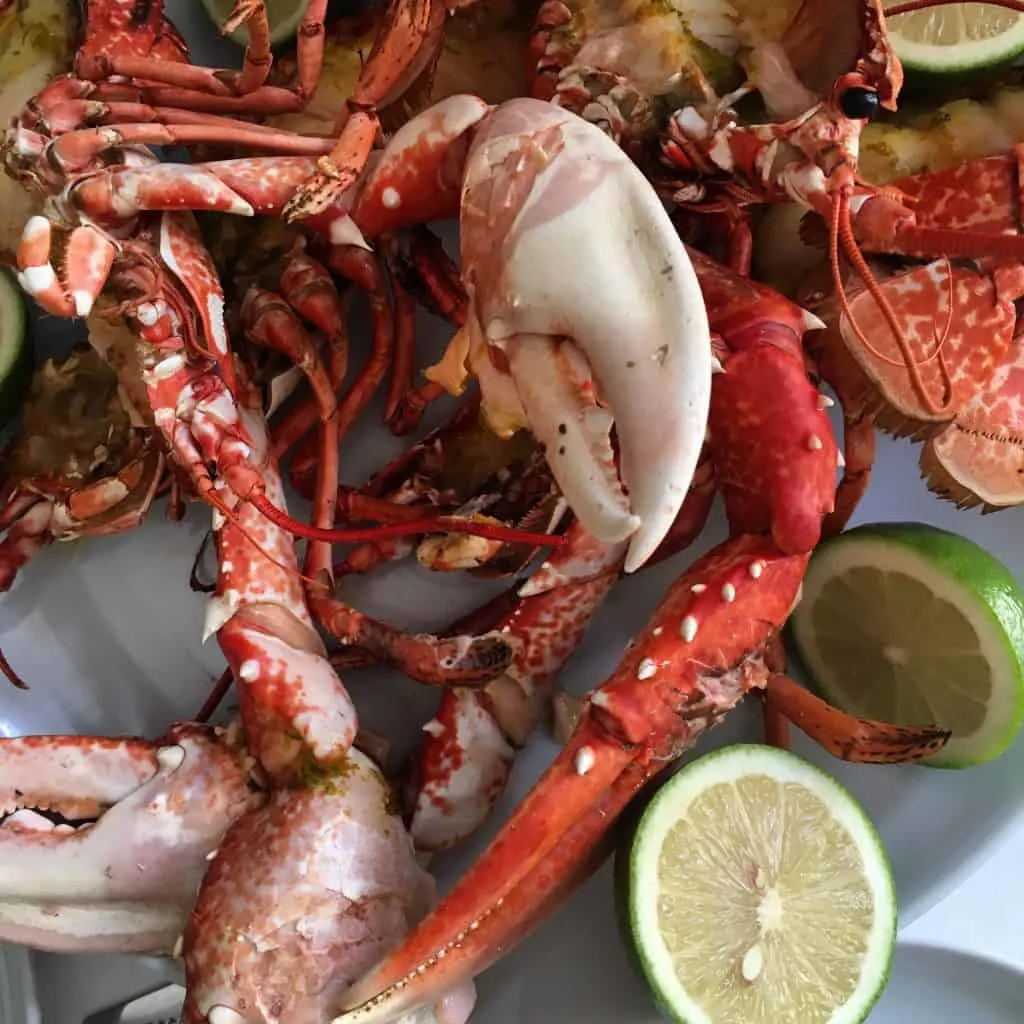 Umia might be one of the more pricy restaurants in Essaouira but it has great food behind it as well. The menu is inspired by Morocco but presented in a modern way. Everything is fresh and delicious. Most of all the multi-lingual staff understands gluten-free needs and can help you choose options that will keep you safe. During peak seasons you'll want to make a reservation to ensure a table.
Pasta Baladin
We went at night so unfortunately I don't have a great picture to share of this small Italian restaurant. The owner hails from Turin, Italy and knows what makes Italian food good. They offer several gluten-free pasta options. We tried the pesto and it was excellent. While gluten-free pasta can often be mushy and tasteless, I really couldn't tell it was gluten-free.
Mandala Society
One of my very favorite places in all of Morocco is Mandala Society. They have a great breakfast, brunch, lunch and tea menu for whatever strikes your fancy. The menu is fully Moroccan ingredients but with an international feel. There are also plenty of items that are gluten-free and the staff understands what gluten free means.
Le Val d'Argan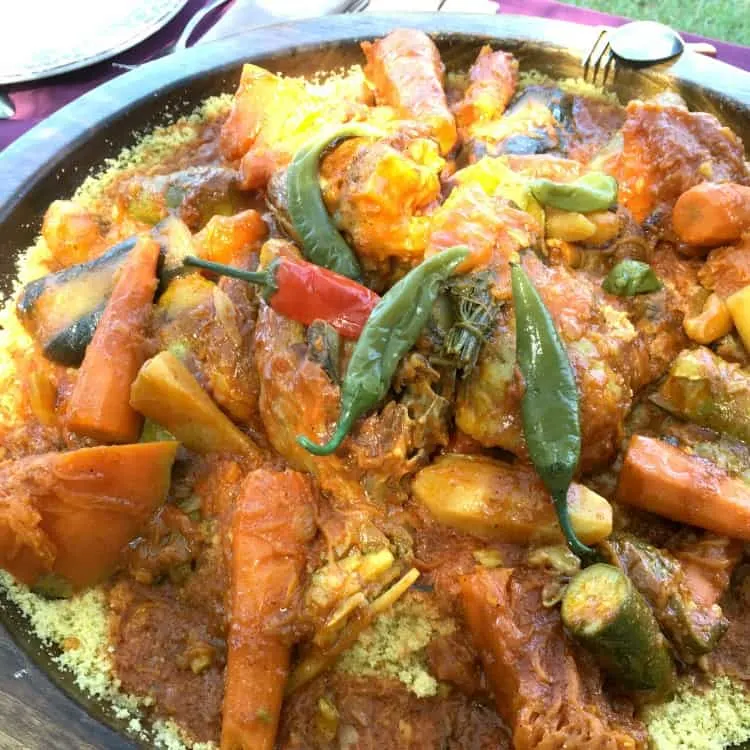 Le Val d'Argan is the only winery in southern Morocco. You can of course come for a wine tasting and meal or book in to their restaurant for fantastic dishes like this gluten-free corn couscous. Meals can also include a wine pairing if you desire, but don't have to! The food here is uniquely Moroccan, with excellent flavors and beautiful scenery. You will need a car or taxi to bring you to the winery as it's not in Essaouira proper but about a 15-20 minute drive away.
Fresh Seafood from the Port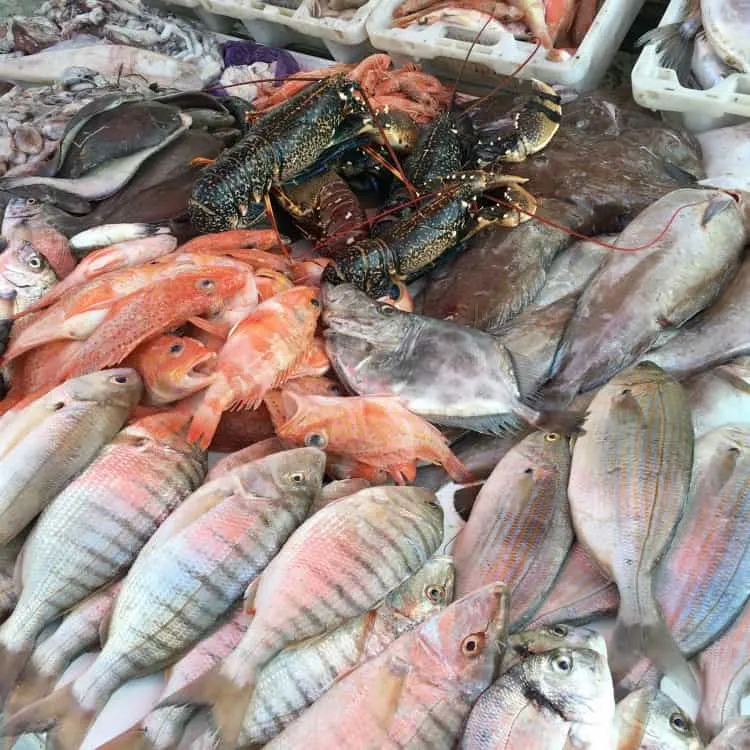 It shouldn't be a big surprise that there is loads of seafood (naturally gluten free!) in Essaouira. It's very easy to head to the port and purchase whatever you would like. Nearby you'll also find grills where you can have your purchases cooked to perfection and eat immediately. Don't expect five star service or seating but it's good, inexpensive and safe.
Read More: Grilling Lunch in Essaouira
La Fromagerie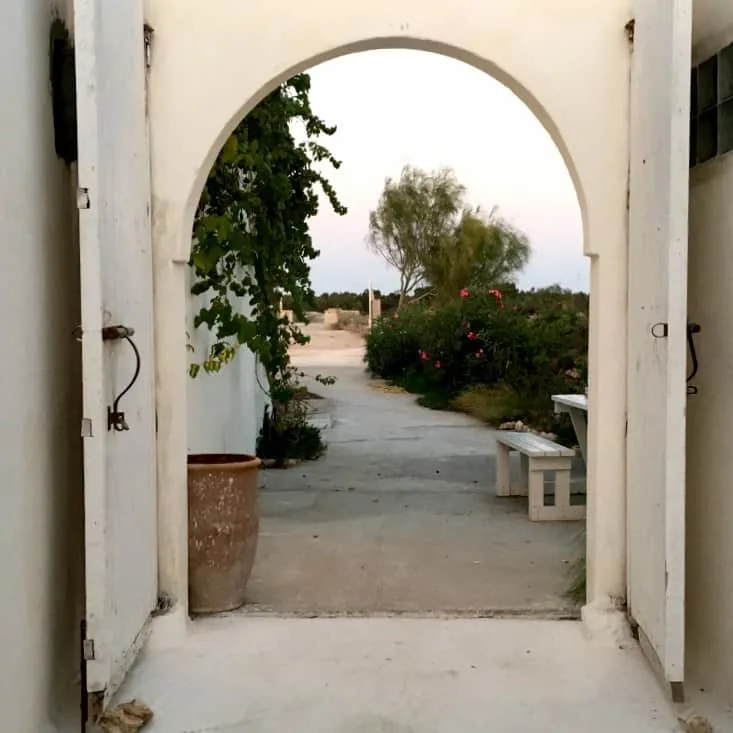 In this part of Morocco there isn't a lot of cheese to be found but thanks to La Fromagerie your cheese needs can be fulfilled. The menu is jammed full of cheesy dishes to enjoy. You also can sample the different varieties on offer; sheep, cow and camel milk varieties. It is a working farm so again, don't expect glamour. Do expect huge portions and a full stomach!
Khadija's Kuzina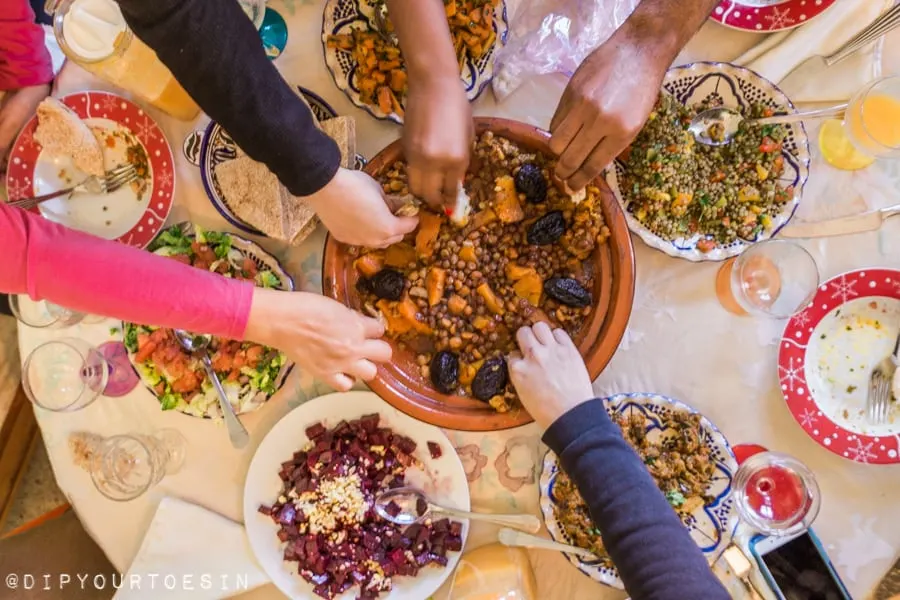 This suggestion isn't a restaurant – it's a low-pressure cooking class that has loads of food as a reward for your hard work at the end. Not only can you learn how to make traditional Moroccan dishes but Khadija is very open to adapt things to be gluten-free. Not only is she an amazing person, but her food is out of this world too, but don't worry you can take all the credit!
These are some of our favorites! If you're looking for traditional dishes or how to navigate eating in general you'll want to read my post on eating in Morocco with food allergies.