One of the most popular destinations for day trips or an overnight from Marrakech is the port city of Essaouira. For good reason – it's gorgeous! It's one of our very favorite places to visit. I asked my friend Lynn of maroc-o-phile who lives in Essaouira for her recommendations of places to eat. You'll find a wide assortment of options and price ranges but most importantly you're guaranteed a delicious meal!
The port town of Essaouira – just 3 hours by bus or car from Marrakech – is famous for seafood. However, the quality and range of local produce from the land – argan and olive oils, goat's cheeses, wines, fruits such as pomegranate, vegetables, meats and herbs – is less known but no less impressive.
Over the last couple of years, this has prompted Swiri restaurateurs to up their game and while you will find some great classics such as tajine or couscous in town, look a little harder and you will find some innovative chefs in some very original settings. Here's the lowdown from, Lynn Sheppard, who has lived in Essaouira for more than two years and is the go-to local in the know. The following is an extract from her forthcoming e-book, The Best of Essaouira.
BEST camel couscous – La Découverte
Adherents of a low-waste, slow-food philosophy, restaurant owners Frederique and Edouard are devotees of responsible tourism and source as many ingredients as possible organically, from local souks and from cooperatives. Following the Sunday souk at Had Dra, the Monday specials menu features couscous au dromadaire. If the idea of eating camel gives you the hump (!) there are home-cooked briouats (like Moroccan samosas), tajines and pastas. Fred has also written a book on the culinary and medicinal virtues of Moroccan spices that you can pick up in the restaurant (currently in French; available in 2015 in English). She is always present and is happy to chat – this is a great spot for vegetarians, celiacs, diary-free or others with specific diets.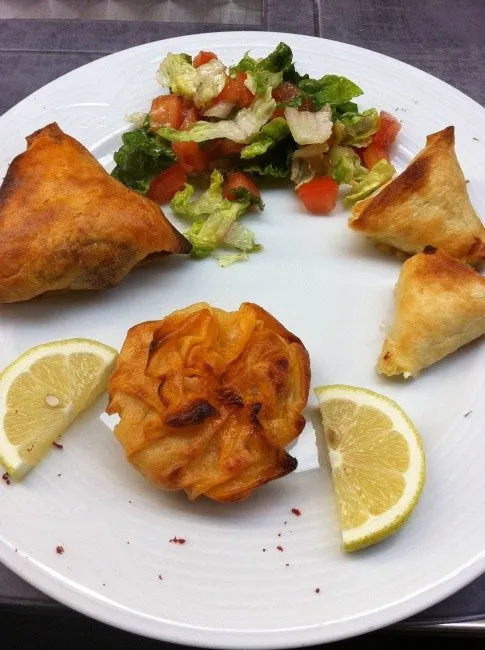 BEST veggie option – La Triskala
There is so much super fresh vegetable produce around, but vegetarians often get a duff deal in Morocco. The standard vegetarian tajine normally contains potatoes, carrots and tomatoes and little else. At least ask for added tfaya (caramelised onions and raisins) on top. A better option, though, is La Triskala, where a reasonably-priced menu of fish and vegetable dishes plus juices is served in a quirky retro setting. Other good veggie options are the lentil and argan oil salad at La Découverte (above), or the goat's cheese salads at Safran Café in the sunny former granary square. Of the above, only La Découverte serves wine.
BEST meat tajines –Restaurant Ferdaous
Tajines of beef and prunes; lamb and apricots, or chicken and olives are typically served on special occasions such as weddings in Morocco. At Restaurant Ferdaous, you can experience these dishes on any day of your holiday. Chef Mme. Souad cooks up the closest you'll get to Moroccan home cooking outside a home. The set menu is 140dh, while small appetites or kids will be happy with just a starter. Shut on a Monday and not the best for vegetarians – call ahead or pop in if you need to be sure of a veggie option.
BEST for ambiance and entertainment – Caravane Café
Situated in a riad crammed full of artefacts and paintings created, curated and collected by owner Didier Spindler, Caravane Café is like a secret garden hidden in the medina. You'll be served a fusion menu of French, Creole and seafood specialties by some of the friendliest staff in town, serenaded by a band, bemused by a magician and staggered at the ability of one of the chefs to juggle fire between the tables, palms and waiters. A great place for a special occasion. Full cocktail and wine list. The dessert platter is to die for; the rum punch is lethal!
BEST for romantic dining – Umia
Chef Bibi finally established her own business in 2014, to great acclaim. One of a crop of new openings in 2014, the daily-changing menu is chalked up on a board outside. The locally-sourced ingredients are prepared simply in an open kitchen to exhibit their full flavour and freshness. Like the food, the restaurant is beautifully presented, featuring dove greys, retro furniture and a gnaoua mural by a local artist. The setting is understated and welcoming, like the menu and the service. Serving lunch and dinner, save room for dessert: the chocolate fondant with salted caramel ice cream is pure pleasure! An alcohol licence is on the cards.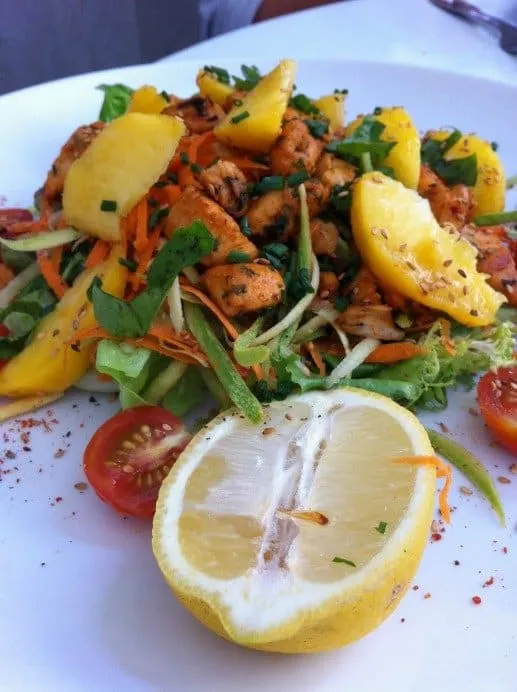 BEST opportunity to share your meal with locals – community kitchen
Swiris (Essaouirans) insist sardines are best eaten at lunchtime, fresh off the boat. Buy them ready-salted in the fish market or the port (the fish market is currently under renovation and relocated out of the medina near Bab Doukkala – it is due to reopen in 2015) for around 5dh a "packet" (5-6 fish). Then pick up some lemon, tomato and cucumber from the veg souk (1 lemon, two tomatoes and a cucumber should be around 5dh), and a couple of breads. Then head over to one of the many BYO restaurants around the fish market and up the alleys on the other side of the main souk street (known by locals as khodara, meaning greengrocers) to have the sardines grilled – pick a restaurant with a roof terrace for a bird's eye view of the medina. If you find one without its own menu, the staff will cook what you bring. It costs around 5dh per chuwaya (metal fish grill). Throw in a soft drink or pot of mint tea, and you have lunch for two for under $5.
BEST al fresco dining – La Fromagerie
Recently relocated from the Kasbah at Meskala, La Fromagerie is unique in the countryside above Essaouira. Now with a dining room and lounge, as well as the artisan cheesery and garden patio dining among the bougainvillea and hibiscus, cheese producer Abderrazzak and chef Jaouad are now able to offer goat tajine, goat mechoui (spit roasted in a charcoal pit) as well as a selection of delicious salads and cheeses. A vegetarian menu (with cheese) is available. Wines are served and if you've got transport, why not combine lunch with a guided visit to the nearby Val d'Argan vineyard?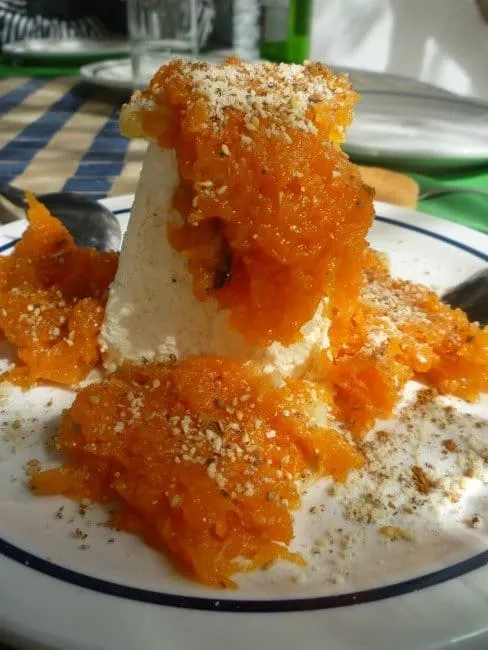 BEST lunch + pool deal for families and those of reduced mobility – Dar Kenavo
Of the many out-of-town guesthouses offering lunch + pool deals, Dar Kenavo is the best option for families. It is built in a rural riad style, in grounds that offer a kids' play area, vegetable and herb garden and games (petanque, swingball) space as well as a pool. The whole place is adapted for clients of reduced mobility, as the French owner uses a wheel-chair. Lunch consists of a selection of salads of raw and cooked vegetables plus gratins, so although reservation is essential, it is practically possible to do so on route. Get here by hiring local bus (to Herreta) or by hiring a grand taxi or driver.
BEST café for a slice of history with your nouss-nouss– Patisserie Driss
Dating back to 1929 during the French Protectorate, this is as much a local landmark, notice board and gallery as it is a patisserie. It's a great stop for a breakfast of pastries, OJ and coffee-with a side-helping of local gossip. If you want more of a view, get your treats to take away to one of the cafés lining the main square – this practice is totally de rigeur in Morocco and the waiters won't bat an eyelid at you bringing your own snacks!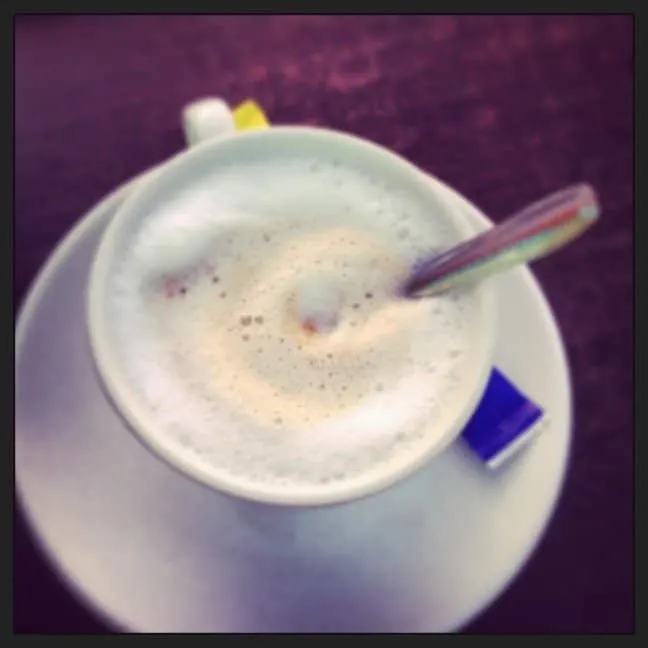 Contact information: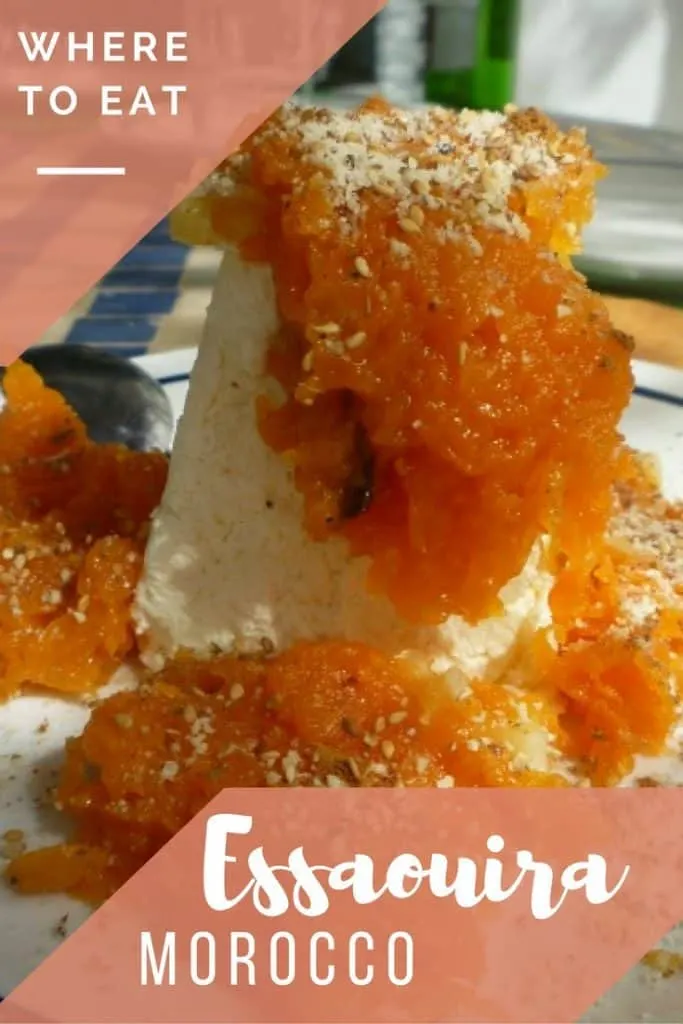 The above is an extract from The Best of Essaouira, an ebook by Lynn Sheppard available on Maroc-o-Phile from December 2014. For more information on Essaouira, see: www.maroc-o-phile.com/essaouira
You also can follow Lynn on Facebook (marocophile), twitter (maroc_o_phile) or Instagram (marocophile).