Thanks to Tangier's international positioning (remember it was an international city for several decades) you'll find a wide range of restaurants and food types. However, it's fish and seafood that are the core of the diet here.
So if you're visiting Tangier and wondering where to pop in for a bite here are some of our suggestions.
Tangier Restaurants to Try
Le Saveur Du Poisson
If you love fish and seafood, you should definitely find your way to this wonderful place. The popular restaurant is well-known, so you may have to wait for a table, but you will be treated to a feast that is well worth the wait. There is no menu here – you simply sit back in the homey and relaxed environment and enjoy the meal that the chef has prepared that day.
A favorite for tourists and locals alike, this iconic restaurant specializes in simple, deliciously prepared fresh fish and seafood. The rustic setting is charmingly casual and busy; do say hello to the charismatic owner if you happen to see him.
There is often a wait to get in but don't be put off by this; you'll be sitting and the food will start coming in no time. And the last time we checked, there is no smoking inside the restaurant. Now that's a bonus. If your kids are up for an adventure, consider bringing them! The restaurant starts serving at 7pm so come around this time or you may not find food left – they only serve until the food is gone.
2 Escalier Waller
Cafe Hafa
The iconic Cafe Hafa sits on a cliff overlooking the boy. Known for delicious mint tea, it is even more famous as a place where many singers and writers of the early 20th century have spent time. The Beatles and the Rolling Stones are known to have visited, as well as writer William S. Burroughs (among many others.)
Although the Cafe Hafa serves ok food, visitors mostly come for the history and atmosphere. From the 1920's style decor to the breathtaking views to the general sense of awe at knowing who else has eaten there, the Cafe Hafa is a popular tourist stop. It is recommended that you show up early if you want to make sure you have a place to sit. Order a tea and snack but maybe save your stomach space for another spot.
Rue Hafa, Tangier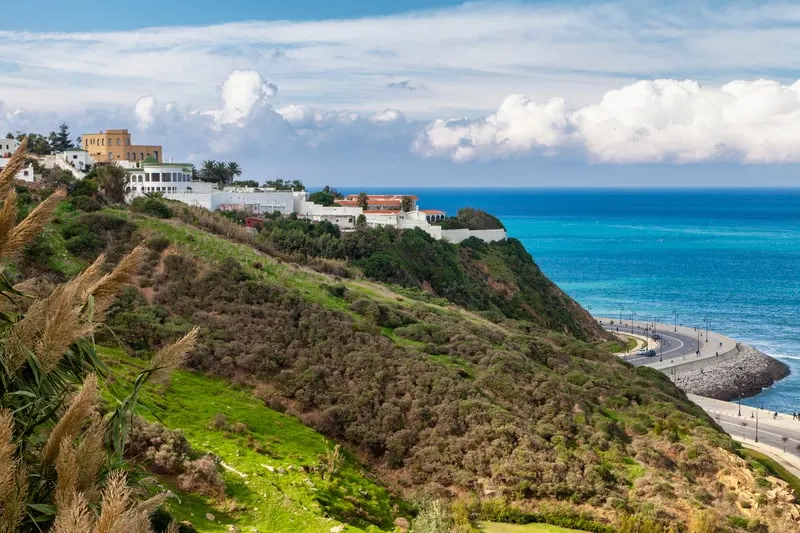 Ch'Hiwat L'Couple
This popular restaurant features Moroccan and Meditteranean cuisine. Known for amazing traditional food at great prices, the Ch'Hiwat L'Couple offers everything from soup and sandwiches to couscous and tagines. Lots of locals bring their families to eat here, which tells you all you need to know about the quality and authenticity of the food they serve. If you are looking for a restaurant to make you feel right at home, you've found it!
Avenue Hassan I off Grand Socco
Restaurant Al Maimouni
The Restaurant Al Maimouni is as known for its atmosphere as for the delicious food. Eat inside or enjoy a meal on the rooftop terrace instead. The menu has many great options for both meat eaters and vegetarians, and the food is fresh and authentic. This lovely place is located in a historic neighborhood of the Medina, in the heart of the city and is open and ready to feed you until midnight every day!
Rue Dar Dbagh Route Dar Baroude
Le Cappuccino
The lovely Le Cappuccino is a contemporary cafe that is really popular with tourists, especially during the day. When you have a chance to try their delicious coffee, sandwiches, and amazing muffins and pastries, you will know why. The casual atmosphere is a great place to relax with your family or friends, too. You might need to be patient with service if you stop by when they are busy, but the coffee and treats are a nice respite.
7 Baie de Tanger
Abou Tayssir
I have heard about this Syrian restaurant from a few different people however sadly have yet to visit personally. I am adding because so many have said such good things. This is a Syrian place so don't expect tajines but if you're looking for a change of pace it's something worth stopping for.
11 Rue d'Italy, at Bab El Fahs, across from Cinema Alcazar
La Fuga Café & Pizzeria
Located near the Spanish Consulate in the newer part of Tangier, this kid-friendly spot also has delicious desserts and ice cream. The dessert options are vast and sure to impress your little ones. They also have Belgian waffles and crêpes. And coffee for parents needing a caffeine boost!
Rue Ibn Zaidoun Quartier Iberia
Casa d'Italia
As the name suggests this is an Italian restaurant situated in what could perhaps be called the Little Italy of Tangier; the Italian Catholic church, Italian hospital and Italian Institute are nearby. Casa d'Italia is a little gem of a restaurant that should please everyone in your family. The restaurant is a solid institution in Tangier; its doors have been open for generations. The atmosphere is lively and vibrant and sometimes you just need some Italian food, right? Delicious pizzas are their specialty and the prices are excellent. Beer and wine served.
Palais Moulay Hafid – Palais de Instututions Italiennes on Avenue Hassan II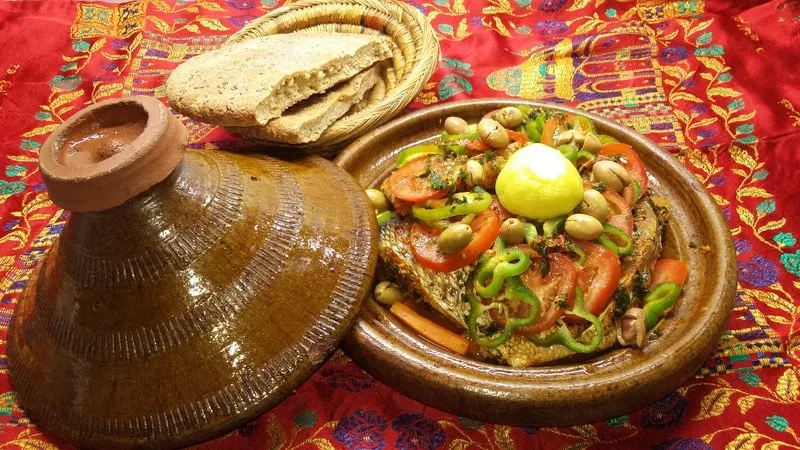 El Morocco Club
For a romantic evening and a refined experience with an emphasis on music and in particular, jazz, check out El Morocco Club at the entrance of the Tangier kasbah. Open in a restored riad since 2012, the restaurant boasts Moroccan cuisine with a touch of innovation and modern Euro-Asian influence. And delicious homemade desserts!
Kasbah Gate
El Tangerino
This tiny spot along the Corniche (waterfront) in the newer part of Tangier is ideal for a romantic couple's dinner. El Tangerino's specialty is their seafood paella and their tapas; most of which have a seafood theme. Friendly service, intimate table settings and beer and wine to boot.
One thing to note, do not confuse Tangerino with La Tangerina Hotel or Le Tangerine Bar (also called 'Tangerinn'), where you might want to pop into if you are a fan of the Beat days. This hipster bar was a hangout for William Burroughs and Beatnik writers and artists alike.
186 Ave Mohammed VI, Corniche
Restaurant L'Ocean
If you're seeking lovely beachfront dining in a friendly local setting with excellent seafood, check out L'Océan. Great, simple seafood dishes and that coastal view. Also an added bonus-it's off the tourist track and it's a favorite for locals from Tangier, so you know it must be good!
Plage Sidi Kacem
Le Salon Bleu
Le Salon Bleu is the hotspot to eat breakfast, brunch, lunch or dinner in Tangier, complete with a gorgeous ocean view below. The restaurant is within walking distance to the kasbah of Tangier and is also perfect for a Moroccan mint tea after a long day of discovering the city. Put on your walking shoes (warn your kids!) as there is a bit of a hike to get up to this delightful spot.
Rue de La Kasbah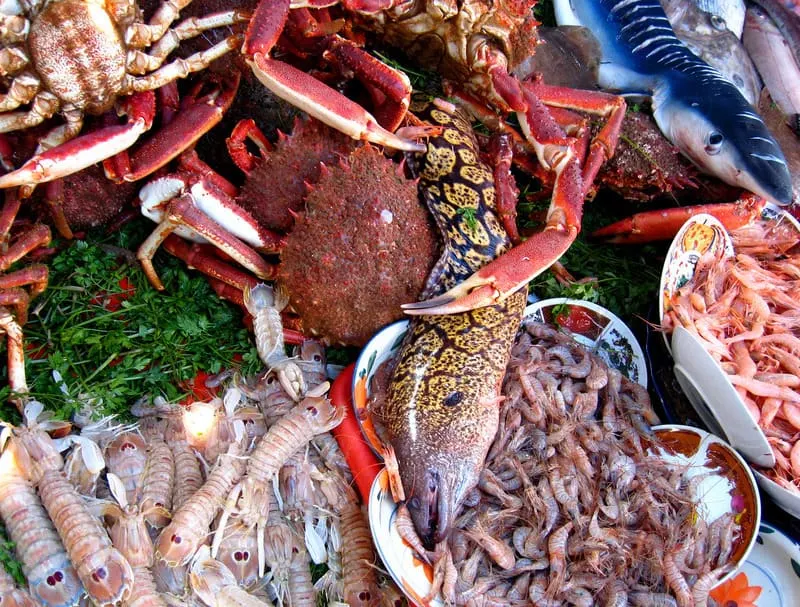 Street Food You Should Try in Tangier
Kalinte – You won't find this food outside of northern Morocco, it's not commonly eaten in other places. Similar to French or Italian socca this is a very popular street food. It's sold in slabs from carts or from some traditional bakeries. Cumin and paprika are dusted on top and it's always best warm.
B'ssara – This is found all over Morocco but you'll love to cuddle up with a bowl, some fresh bread and a gorgeous Mediterranean view in Tangier. Look for small, local restaurants that serve it very inexpensively. Drizzle it with olive oil and cumin too.
Pil Pil – Tangier is so close to Spain you can see the coastline on clear days. So it makes sense that dishes like pil pil shrimp are also popular in Morocco. The Moroccan version has more tomato and spices whereas the Spanish version relies on garlic and olive to carry the dish.
Steamed Chickpeas and Fava Beans – This is another classic street food snack found throughout the country. You'll see carts that come by with large metal bins. Inside are the beans! They're served warm and you can top with cumin, salt and/or paprika.
Be a part of the MarocMama family!
Do you want access to all things MarocMama? Join our community of readers to get updates on new posts, inside information that won't go on the blog and so much more!
Sound good? Pop your email below and you're in!