While hearing the words "spring break" may conjure up either images of parties on the beach or conversely a fun-filled family vacation to Walt Disney World; planning a spring break vacation with teens is often not so talked about. We're a family of teenagers (plus a baby!) now and so our travels look different.
A family vacation with a teenager IS different.
They're too old to do many of the kid-friendly things but they're not quite old enough to do the more adult things you might do when traveling. So that's where this post comes in!
Here are some global spring break ideas for teens to keep everyone in the family happy.
Morocco

You're not surprised are you? Morocco is a great destination for all ages (really!) but with teenagers you can do a little bit more especially if you're into hiking or adventure activities. There are great cities to explore but also really interesting rural regions that are accessible either as a part of a long trip or day trips from major cities.
If you're looking for more ideas you'll want to read this post A Great Week-long Central Morocco Itinerary with Teens. For something a little more interesting to add to the trip why not explore one of these 10 haunted Morocco locations to put on your radar!
Scandinavia

It's no secret my family and I adore this part of the world. Thanks to beautiful scenery, friendly people, great food and so much more. We've been to every Scandinavian country and our favorite way to experience them has been via cruise ship.
This part of the world is expensive to visit however using cruises like this Celebrity cruise to Scandinavia is a really cost effective way to see a variety of countries. Get insight to some of the cruise stops like Copenhagen, Denmark, Helsinki, Finland or Tallinn, Estonia from our experiences there!
Japan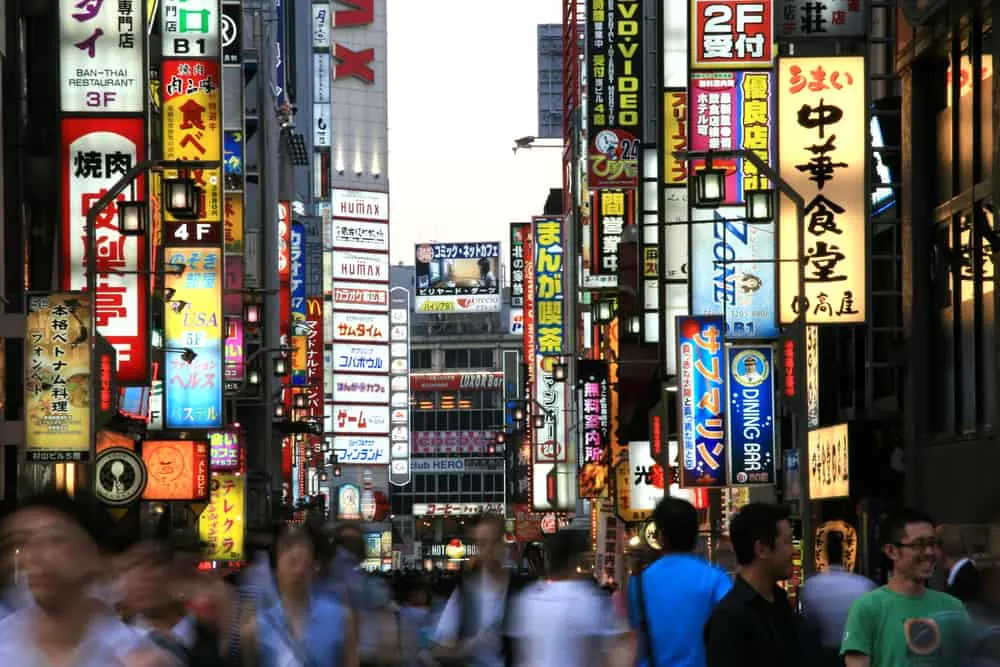 If my middle son could choose anywhere to go he would pick Japan, and we're actively planning this trip. This is a great trip for teens as it's likely to be a bit of a challenge for anyone that doesn't speak Japanese. With teens sometimes a challenge is good whereas it may be too frustrating with younger children.
There is a lot to do and see so you'll want to narrow down what's important; snow monkeys? cherry blossoms? historical sites? Also consider travel time and costs as it can add up. For great practical advice these two week Japan itineraries will really help you start thinking. Also check out our guide to Tokyo with teens!
Iceland

This destination has become very popular in recent years and there's a good reason why – it's gorgeous! Sure you'll have to contend with some colder temperatures but the stunning landscapes and unique things to do are worth the visit to this icy island.
A fun family adventure with older kids might be to rent an RV and drive it around the island – though you may want to base this plan around what time of year you'll visit. Iceland can be a pricy destination so do plan ahead; especially your food budget as we all know teens eat a lot! Teen travel in Iceland is a great idea thanks to the wide variety of activities offered – many of which are targeted at older kids. This post give a great one week self guided itinerary of the Ring Road.
Masai Mara, Kenya

We visited Kenya when my son wasn't quite a teen but I think a safari is a fantastic trip no matter what age your children are. There is plenty to do and see and it's a fantastic way to learn respect for animals in their natural habitat. I know many people think this is a trip that's impossible to afford BUT our trip cost less than a trip to Walt Disney World…it just goes to show if you research and plan well anything is possible! Read our post on this trip for inspiration: A weeklong Itinerary for Kenya with Kids
Los Angeles, California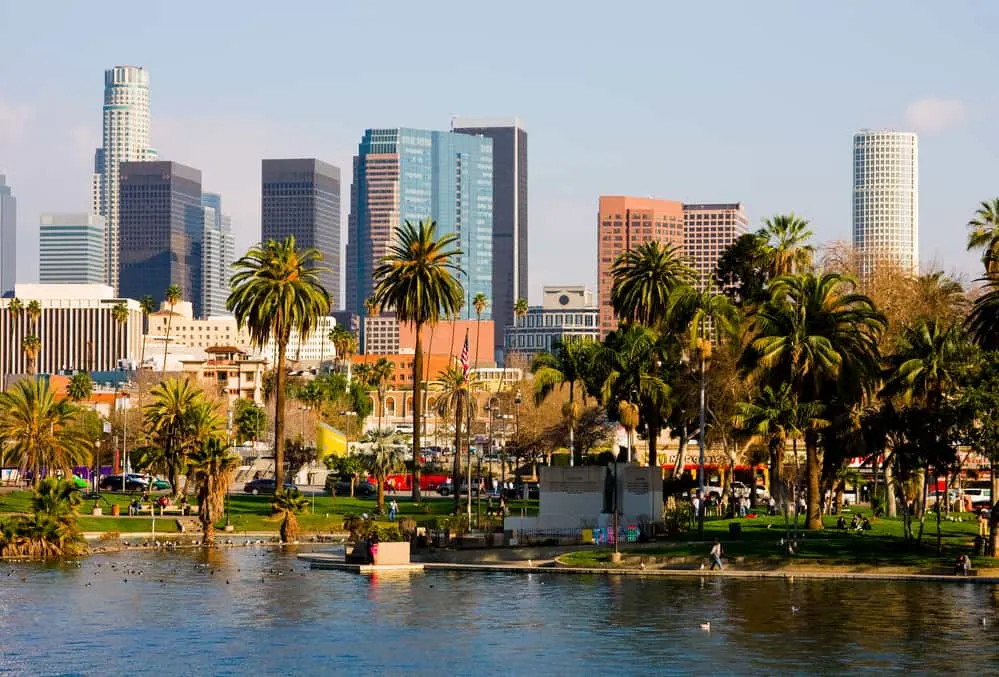 If you have teens that love TV or movies (please introduce me to a teen that doesn't!) than LA is going to be a great option to consider. BUT, there's a lot more to the city than just film.
What can teens do in Los Angeles? Visit the beach in Santa Monica, head to downtown LA, pull up at a taco truck or 20 for something to eat, and take a studio tour just to get you started. There's so much to do here! This guide to a week in Los Angeles is a great resource for ideas outside the normal tourist sites when planning.
Sydney, Australia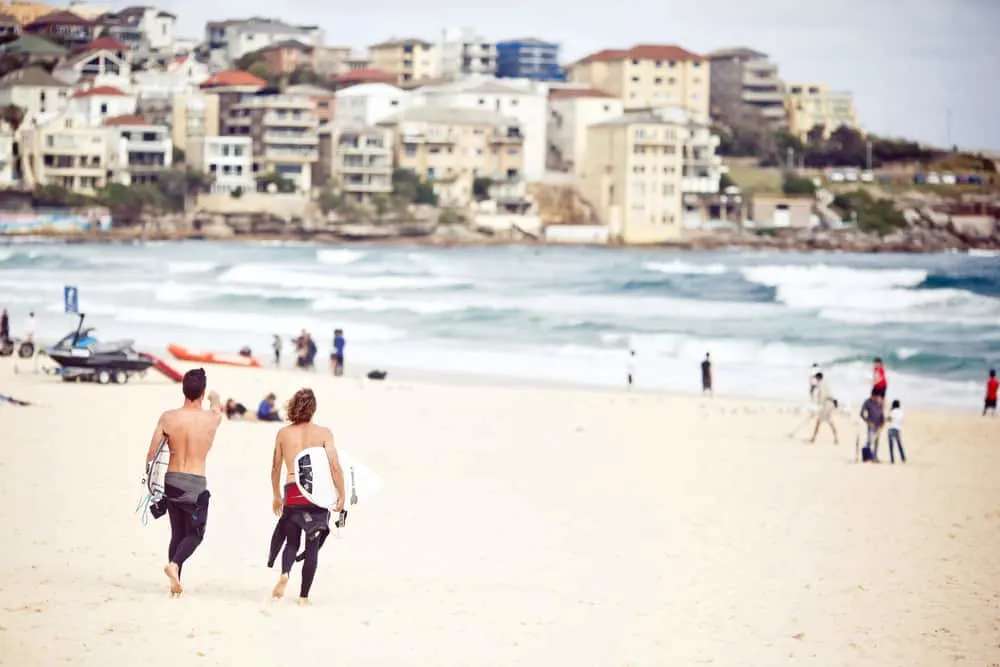 Like the US or Canada, Australia is a huge country. Much too large to see in a spring break context – or even in two weeks so it's best to focus on specific areas of the country. Sydney makes sense for a first time visitor as many international flights will arrive here first.
There are SO MANY things to do with teens here you'll never be bored. From water sports like surfing, scuba diving or snorkeling to bike tours or an indoor skydiving center. Plus of course all of the normal tourist sites! This post in an amazing resource to find great teen activities in Sydney.
Banff, Canada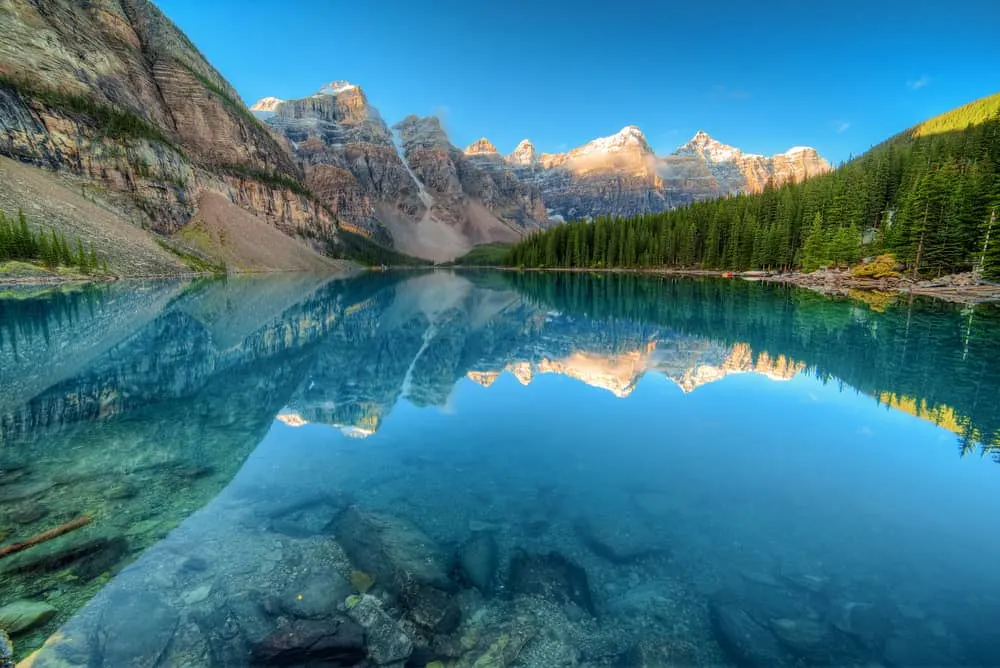 Arguably one of the most beautiful parts of Canada, this is one place we've got on our list to go! If your family likes to be outdoors there is great hiking and even skiing available well into spring months.
Of course you must visit Lake Louise known for it's crystal clear quality. Cave and Basin National Historic site is also really cool for teens to visit. It's on the site of a natural mineral spring however much of the inside was man-made – by WWI detainees. If this sounds like just the spot for your family this 5 day Banff itinerary is worth a read to start planning!
I hope one of these great destinations piques your interest when trip planning for your next family vacation!