Several years ago, we had the chance to visit Helsinki, a city that was never on my travel radar. I wondered what to do in Helsinki long before the plane took off. It took almost no time at all for us to love Finland – in no small part I'm sure because it felt a lot like home. I grew up in Michigan's Upper Peninsula; a land that was settled in large part by Finnish immigrants, has a terrain and climate very similar to Finland, and a society that has deep roots back to Scandinavia. In March, we went back again. This time for a week as a part of the cities' #SecretHelsinki program, a residency for bloggers to live like a local and experience Helsinki on their own terms.
There was a lot of exploring that happened, and some time resting too – after all we were living in Helsinki, not running a marathon through the city! We made a few new discoveries and enjoyed some of our favorite things. The guidebooks will tell you what to do and see but they rarely uncover the secrets we learned during our week in Helsinki.
Great Public Libraries and Education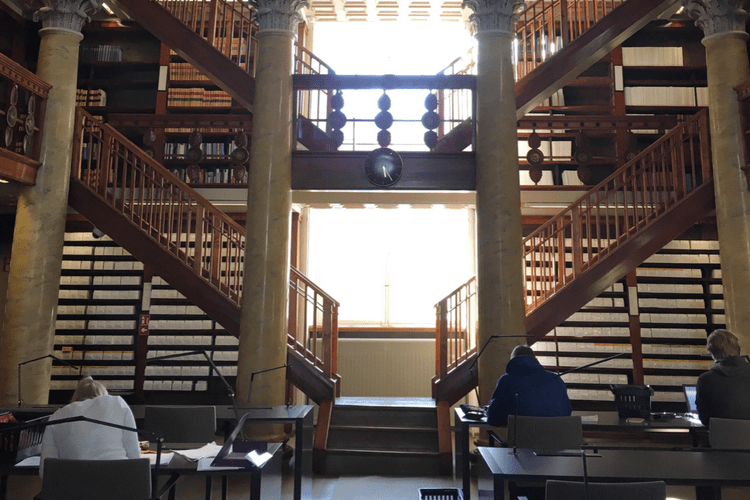 Scandinavia is known for their excellent public education and Finland is no different. There are regular talks, courses and presentations held at Helsinki University, with many open to the public. There are also several public libraries in the city itself. Not only are they open to the public and a great spot to go when the weather isn't so nice, they are impressive works of art. Each is styled differently and worth a walk through just to see them!
Russian Food
One of my favorite food discoveries from our last trip was the blini. This Russian food is delicious, and calorie-laden. It's worth every bite in my opinion! Typically blini season is in January when the weather is at its coldest. We had lunch one day at Bystro, a Russian restaurant near the Kauppatori Food Hall. Choose which toppings you'd like – I think a minimum of 3 is a must. They also have several other classic Russian dishes on the menu if you want to try a wider variety.
Indoor Food Markets
You'll likely find this suggestion in the guidebooks so I can't claim it as a secret. But, one thing we did learn is that they make a great place to put together an affordable lunch. You can stop by any of the stalls selling prepared food and order a single piece or two. Mix and match whatever you'd like and enjoy it outside on the benches or some halls have indoor seating areas. While you might pay 15€ or more for a similar lunch in a restaurant you'll pay half price ordering this way.
Great Cafes
Helsinki certainly has a cafe culture. Estimates are every one out of one hundred coffee beans exported in the world is sent to Finland and they consume more coffee per capita than anywhere else in the world. Finns really love coffee! But it's not just beverages, it's also desserts and the chance to sit with friends and catch up.
We went to several cafes to grab a small bite to eat and warm up and always enjoyed the time spent doing so. The most famous cafe is the Fazer cafe, which is worth a visit (but is overpriced compared to others). If you have a specialty diet; gluten free, sugar free, vegan etc. don't worry there are so many choices you wont' feel left out.
Our favorite cafe was Cafe Fleuriste where I learned how to make korvapuusti, a special Finnish cinnamon roll. Don't worry I'm sharing that recipe soon!
Amazing Public Transportation
The city is walkable but when the weather isn't ideal you may not want to go by foot. The good news is Helsinki has an excellent (and affordable) public transportation system. A network of trams goes all over the city and depending on the pass you get (and you should get one) you can also access regional trains and some ferries.
The best deal is the train from the airport to the city center, and if you need to get to the airport in the very early morning before the train runs there are easy to use buses that make the trip. One of our favorite ways to learn the geography of a place we are staying in for an extended period of time is to take a few hours and just ride the trams. Go to the end of the line one way and then do the reverse. This way we're able to see more of the city and understand how things are laid out. How much will it cost you? A 5 day transportation pass is only 27€!
Plentiful Parks and Green Space
Helsinki is on the water and incorporating green space into the city is important. It's also very easy to get to nature with only a short bus or train ride. As with its neighbors Norway and Sweden, Finnish people appreciate the outdoors and spend time hiking, biking, and camping outdoors. You don't need to be a hardened woodsmen to enjoy this experience.
Take the train from Helsinki to Espoo and visit Nuuksio National Park and the Finnish Nature Center. It makes for a great day trip. If you can't spare an entire day, head towards Töölönlahti Bay and walk the waterfront trails or visit Kaivopuisto park and climb the hill overlooking the water. If the weather is nice bring a picnic along too!
Frugality and Longevity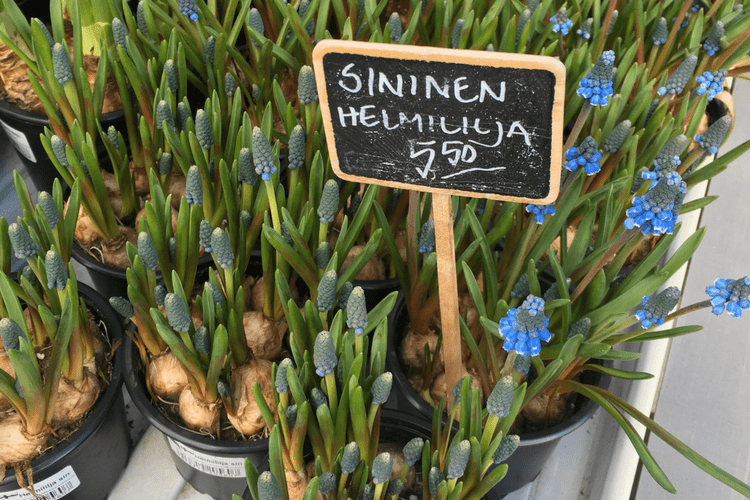 In this part of the world, there's a feeling that everything is expensive – and it is. But, people purchase things to last a long time and they don't waste money on things that won't last. Brands like Marrimekko are iconic because of their longevity and quality. Watch for the times of year when there are sales and you can pick up items for much less than their retail prices. Another tip to save money is go to grocery stores. While the cost of eating out in Helsinki can quickly add up, food products bought in the store are quite comparable to the rest of Europe. Choosing to eat one or two meals a day that you prepare can save a lot of money.
Affordable Recreation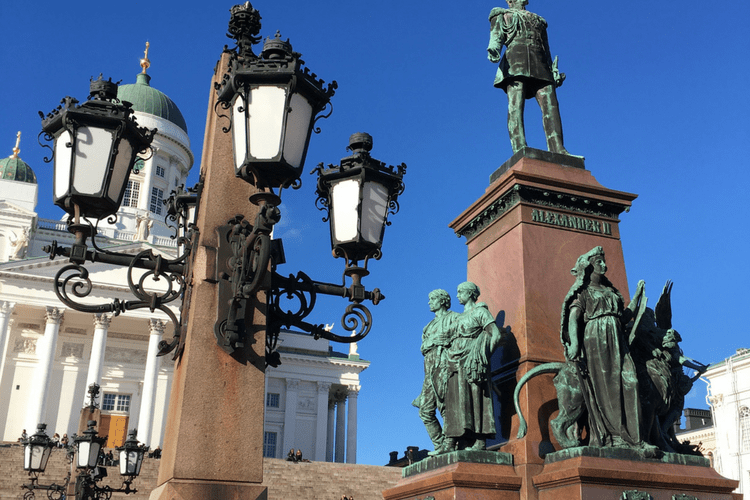 Green spaces and affordable recreation go hand in hand. You'll discover a lot of things to do in Helsinki are free or inexpensive. Outdoor activities and sports are free and well enjoyed. Many of the cities famous sites, like the Helsinki Cathedral or Soumenlinna Fortress are open to the public and free to enter. There are countless free exhibitions happening at all times of year and the Helsinki Tourism Board does a great job on their website of sharing the latest events and happenings.
Of course I can't forget the #1 Finnish pastime – the sauna. You must have at least one sauna when you visit. Many buildings and hotels have them built in for public use but there are also larger sauna clubs that you can visit. Itakeskus Swimming Hall and Loyly are two of the easiest to access for visitors. You'll want to check before arriving with what you need to bring and if there are certain times it's open for different genders. Finns see the sauna as a part of a wellness routine and also a way to relax, so be prepared to just chill!
Art and Music Scene
From gallery openings to musical performances and everything in between, Helsinki's art and music scene is alive. Live music and music clubs are plentiful and admission won't break the bank. You don't have to look far to see amazing art, the city itself is picturesque. The art nouveau style is very present and just by wandering around you'll see great style and design in the buildings and sculptures.
Easy Connections to the World
Did you know Helsinki is a growing hub for international connections? Not only is the airport state of the art, it has over 200 arrivals a day. From the port of Helsinki an impressive ferry and cruise network connects Finland with the other Baltic countries (such as Estonia), Sweden and Russia. It's very easy and affordable to transit from Helsinki to other destinations – just be sure to stay a little while to experience Finland!
Now that you know our ten secrets to Helsinki we hope that you have an amazing time exploring this great European city!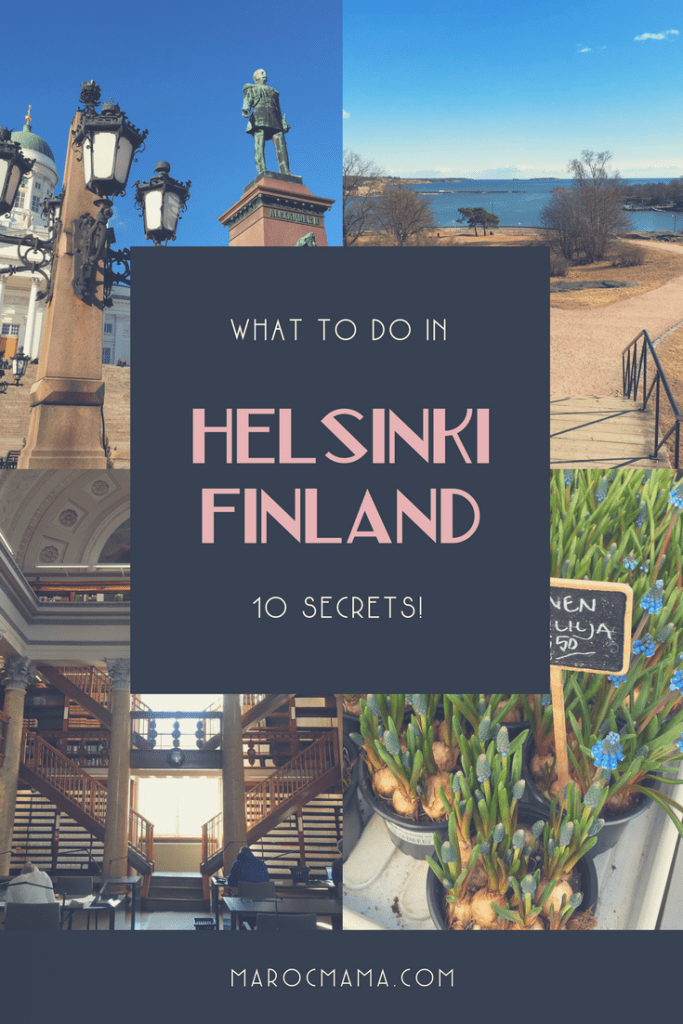 Our trip was sponsored by the #HelsinkiSecret program; the tourism board of Helsinki and their fantastic partners. All opinions and experiences are our own!
Be a part of the MarocMama family!
Do you want access to all things MarocMama? Join our community of readers to get updates on new posts, inside information that won't go on the blog and so much more!
Sound good? Pop your email below and you're in!