Casablanca doesn't have the tourist appeal cities like Marrakech or Fez have but if you're looking for an activity this could be a great idea. Why not try a cooking class in Casablanca?

Each of these classes and tours offers a different experience, depending on what suits your mood and needs. Pick a hands-on cooking class or one where you can watch the cooking and only participate when the mood hits you.
Take a walking tour enjoying local foods and taking advantage of these unique things to do when visiting Casablanca. Or spend the day enjoying some delicious wine along with the glorious cuisine. You really can't go wrong with any of these tours and if time allows, you may even want to try more than one of them. What a great way to make the most of your Casablanca travel experience!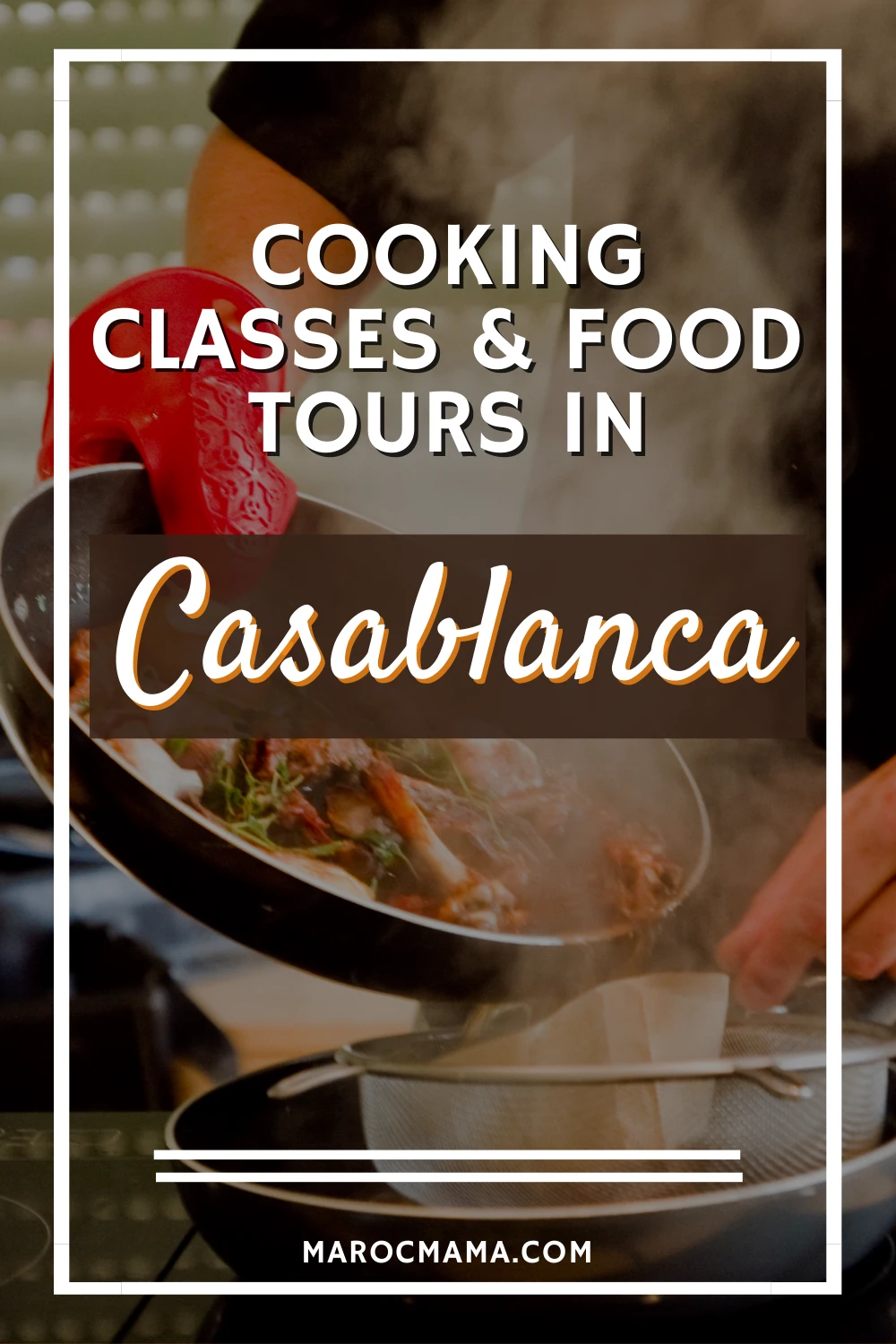 When visiting Casablanca, why not take a break from your sightseeing for a private cooking class? This personalized class gives you a wonderful opportunity to get to know a bit about the locals while learning how to cook two to three authentic Moroccan dishes as well as enjoying a delicious feast you'll remember for years to come.
You'll want to set aside around 5 hours for your class. The experience is at a local home so you will get a home experience vs cooking school. Enjoy some mint tea and get started making some of the most delicious food you've ever eaten. You'll learn about tagines and couscous and some of the incredible salads Moroccans eat. You'll get to eat even more than you make!
Lunch includes the dishes you cook, plus other traditional dishes, including a scrumptious dessert.
Even if learning to cook Moroccan cuisine feels a bit out of your comfort zone, this class is a relaxed and enjoyable way to learn something new!
Morocco Travel Planning Guides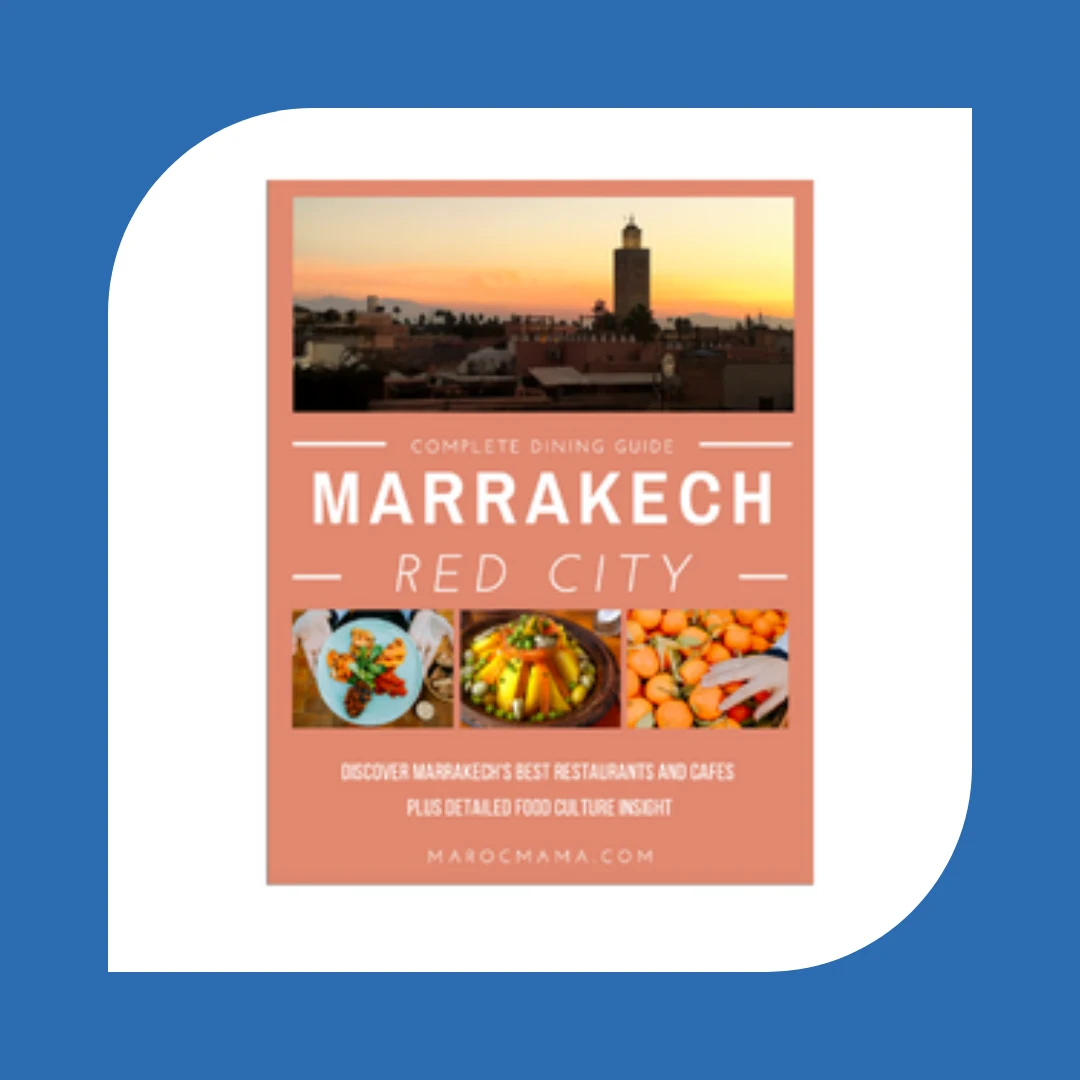 Marrakech Food Guide
If you want the chance to try a wide variety of Moroccan cuisine at the same event, this Full Menu Traditional Moroccan Cooking Class is one great option. Held in a private home in Casablanca, your teacher is happy to host up to 8 people in her class. And if you are taking the class solo, that's just fine, too.
You will love the flexibility of your private class, too. Your payment includes all the ingredients needed for your meal, and you are welcome to participate in cooking or to just relax and watch the fun. All you really need to bring is an appetite.
You will learn all about Moroccan mint tea, classic main dishes, salads, and side dishes, too. And for dessert, you'll enjoy an assortment of delicious Moroccan cookies. In addition to experiencing amazing food, you'll also learn a lot about Moroccan culture. And you just might make some friends you'll be happy to stay in touch with long after you return home from your travels!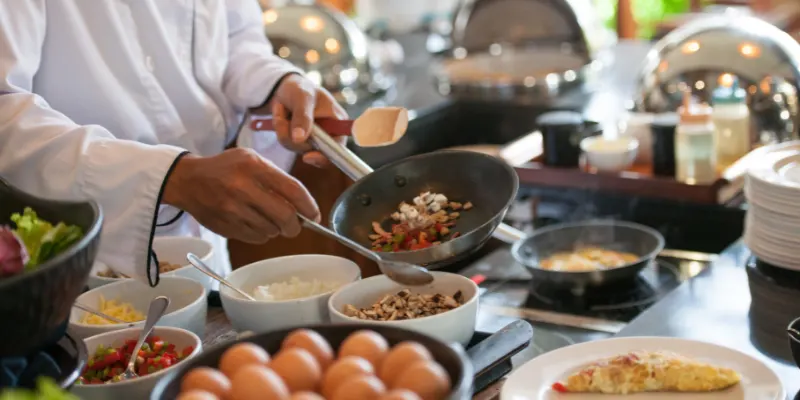 If you are more interested in relaxing with a nice glass of wine while you learn about Moroccan cuisine, this day tour is a fun option. You won't be cooking during this tour, but rather, exploring some of the best places to see in Casablanca before sitting down to the lunchtime feast of your dreams.
You'll be driven from place to place in a nice air-conditioned vehicle. Enjoy an incredible 40 minute tour of the beautiful Hassan II Mosque, explore the beach area of Ain Diab and see some of the cafes and clubs the area has to offer. You'll even get a great photo opportunity at the legendary Rick's Cafe' (a popular themed nightclub modeled after its namesake in the movie Casablanca)!
After that, the food fun begins with a stop at the market before heading off to the vineyard for a three-course lunch, wine tasting, and the opportunity to learn all about the food of Morocco.
This tasty tour is the ultimate experience for food and wine aficionados!
Looking for a great Casablanca food tour? This wonderful tour offers you the opportunity to find out about some of the best-kept food secrets in Casablanca while enjoying an amazing walk in the city.
You'll enjoy some of the most delicious street foods you've ever had, learn the history about some of the most beautiful buildings in town, take a tour of the food market, and then pick your own fresh seafood. Trained chefs will prepare your lunch from the seafood you select, offering you a truly memorable dining experience.
Make sure you bring an appetite and a good pair of walking shoes. By the end of your tour, you'll have an even deeper appreciation for the city of Casablanca!
Looking for More Cooking and Food Experiences in Morocco?