While salmorejo is considered a cousin of gazpacho, ajo blanco is the mother of the popular dish. This easy Spanish recipe has long roots that really tell the story of Andalusia itself. The dish itself has a storied history stretching back centuries.
Granada and Malaga are the two areas where this soup is most well known, which makes sense as the dish was changed quite a bit by the Arab population; that also had a strong presence in those cities.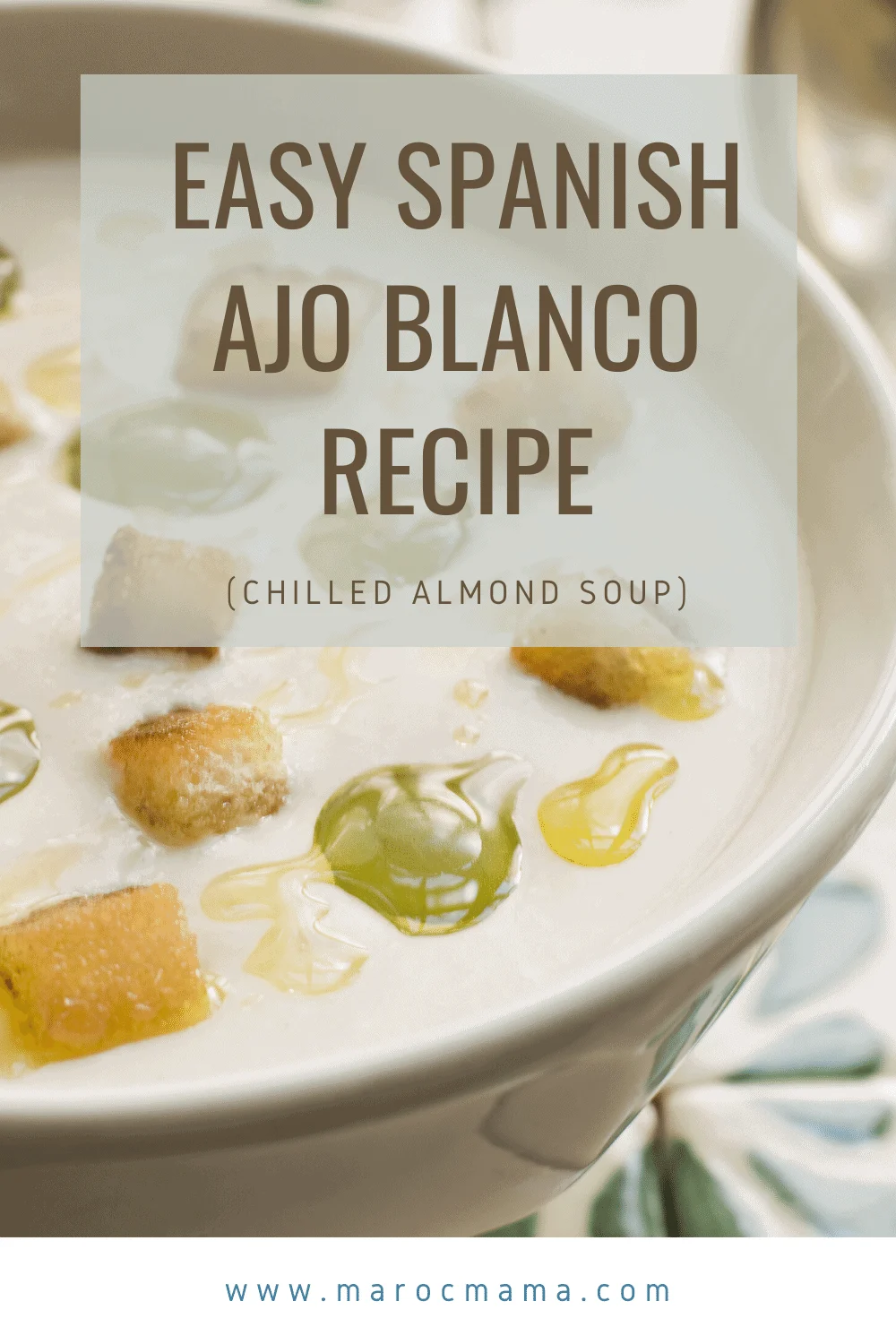 What is Ajo Blanco?
When the Romans conquered the Iberian Peninsula men were given land in return for their service in the Roman army after seven years.
These people were often quite poor and a staple of their diet was bread spread with a garlic paste.- foods that were readily available and inexpensive. Remember, tomatoes hadn't arrived in Spain yet as this was before the discovery of the "new world." After the Arabs arrived almonds were added to the mixture to adjust the taste.
It's one of the original soups of Europe!
Every year in early September the town of Almachar near Malaga holds a festival in celebration of this soup.
This cold almond soup is really easy to make and you probably have all of the ingredients in your pantry right now.
Yield:

4 servings
Ajo Blanco
Total Time:
4 hours
15 minutes
A typical cold soup served in southern Spain during summer months.
Ingredients
150 grams raw almond
1 1/2 cloves garlic
(1) 100 gram soft bread
200 mL cold water
15 mL sherry or balsamic vinegar
appx 60 mL olive oil
Notes
If you want a more garlicky soup you can add more garlic but remember the flavor will get stronger as it chills. I suggest making it once by the recipe and then adjusting the next time.
Garnishes: Diced green apple, cucumber and onions tossed in vinegar and olive oil make a nice condiment for the top. You also could garnish with a quick grilled prawn and green grapes. A small dusting of smoked paprika also dresses it up.
3 More Easy Soup Recipes to Try
Salmorejo – Andalusian Cold Tomato Soup