I am always looking to bring new recipes online that aren't all over the place. Last week we watched Jamie Oliver's Food Escapes: Marrakech on Cooking Channel. It brought back a flood of memories and ideas but also made me a bit sad. He messed with every traditional Marrakechi dish and made it into something it's not.
Do you ever feel like maybe it's best to leave good recipes alone? Watching this was an impetus to remember some of the dishes that I have not shared with you and B'ssara is one of them. When I told MarocBaba I was going to make this, he got as giddy as a kid in a candy shop. Suffice to say it's been awhile since he's had this dish.
As I was making it he told me that when he was in high school he would visit a guy who sold b'ssara out of a little kiosk with a cup of tea and a segment of bread for a snack. It cost 4 dirhams, or about 50 cents for all of this. When I think back to my school snacks, fava bean puree wasn't one of them!
This dish is simple, very few ingredients but with a lot of flavor and really very healthy. It is vegan, vegetarian and gluten-free friendly. MarocBaba was very happy…well just wait you'll see the pictures. This is eaten as a snack or for breakfast in Morocco.
Ingredients
1 cup of dried fava beans
5 cloves of garlic peeled
2 tbsp olive oil
1 tsp each salt and pepper
3 cups of water
1 tsp olive oil
1/2 tsp cumin to top each bowl
1/4 tsp kosher salt to top each bowl
1 tbsp paprika
Directions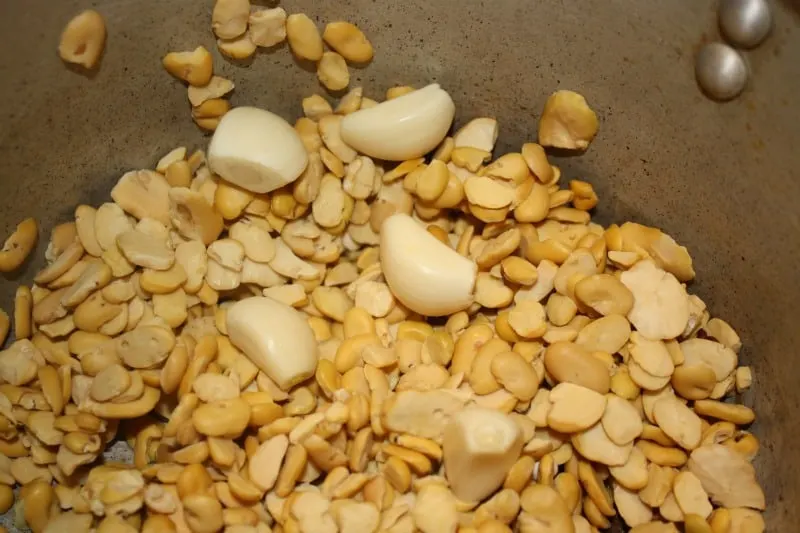 Wash dry fava beans and place in a pressure cooker. Add the 5 cloves of peeled garlic whole along with 3 cups of water. The water should be completely covering the beans and then some. Next add the 2tbsp of olive oil and 1 tsp each of salt and pepper. Cover the pressure cooker and cook on medium-high for 30 minutes. Release the pressure and open. It should look like this;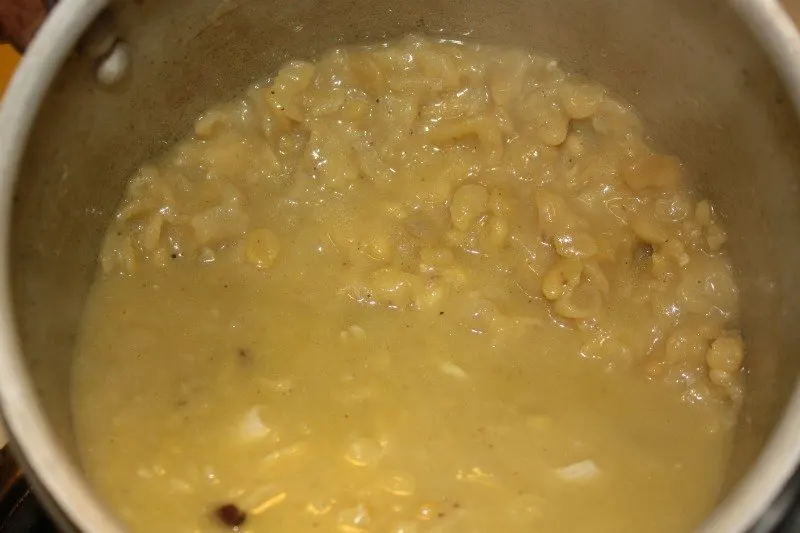 Transfer this into a food processor and puree. If you have an immersion blender you can do this right in the pressure cooker, however it works the same in a food processor or blender. The mixture will be watery, but the next step will help it to thicken. Transfer the puree into a clean pan and heat on medium until it starts to boil.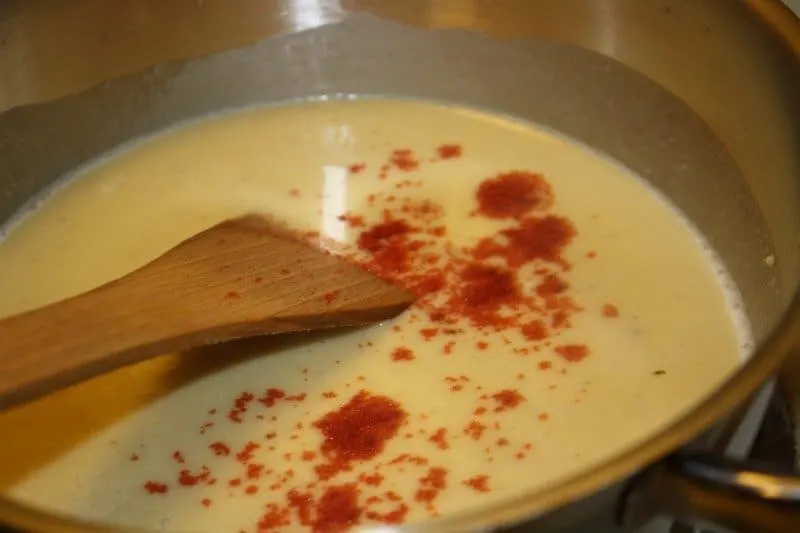 Top the puree with paprika and stir while the mixture heats up. If you stir continuously it will help keep the mixture from sticking. If you like this a little bit spicier you can add more paprika or cayenne pepper even.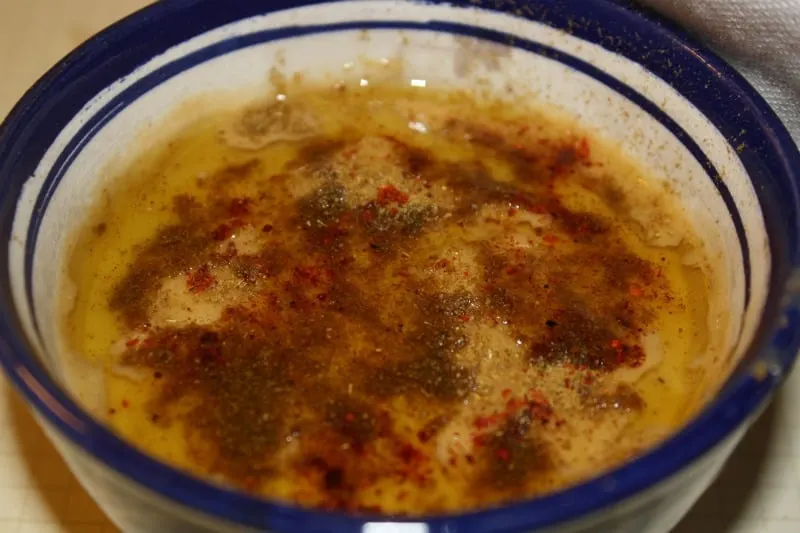 To finish up the dish, pour 1 tsp of olive oil on top of each bowl and sprinkle with 1/2 tsp each of cumin, coarse salt (any salt will work this just looks pretty) and extra paprika if desired. Serve with bread to scoop up the dip or a spoon to eat like soup. **Note this is a dip though not thick like the dip we in the US think of. It is much looser and closer to the texture and thickness of a bisque**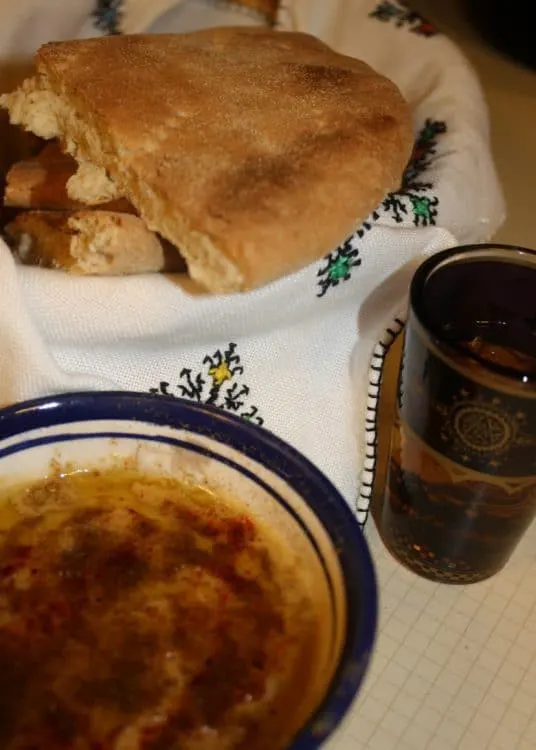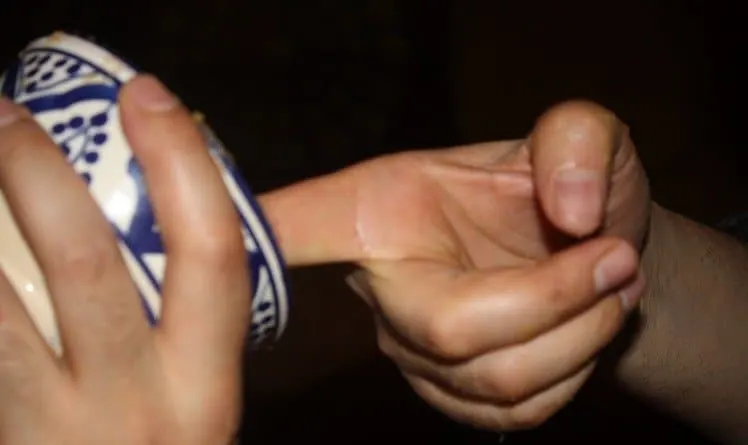 Do you think MarocBaba liked it? There wasn't a drop left in the bowl…I'd say that's success!