I have seen countless top 10 lists that tick off cities and experiences across Morocco and I have always felt like this is such a subjective practice. Everyone has very different tastes, time and budget constraints on their visit. So instead of rehashing those lists (you know where to find them), I'm sharing the 10 things to do in Morocco, that I think every visitor should try to do.
With each suggestions I'll give you some links and specifics to put this into motion but you should feel free to apply it to your trip however works best.
See the stars in the Sahara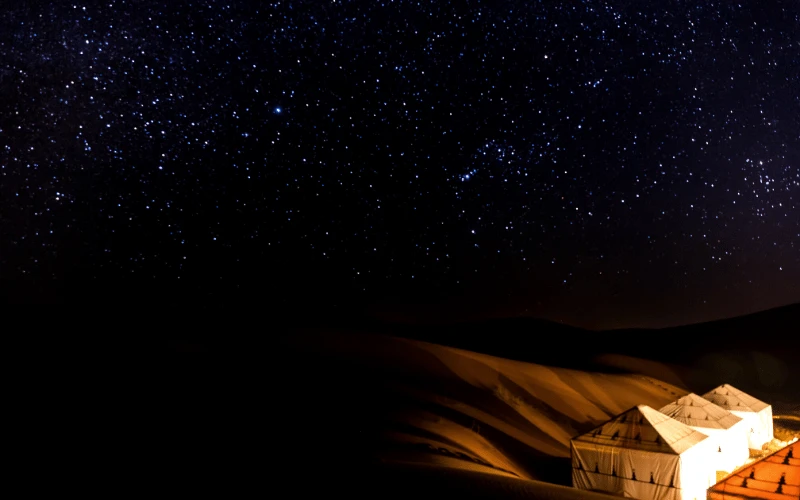 One of the most beautiful things I have ever seen is the stars in the Sahara. It's truly one of the most memorable and beautiful things you'll ever experience. It does take a chunk of time and planning to get to the Sahara Desert but it's really a very special experience. If there is one experience you need to have in Morocco – it's this.
Read More: Luxury Camping in the Sahara
Experience Local Markets
Every single market in Morocco has aspects that make it unique and special. I'm convinced that while there are commonalities between every place, there also are things that really stick out and make it special. I think that taking a walk through the local markets in every place you go is well worth the experience. Whether you're scoping out the produce section, looking at handicrafts or poking through antiques you're sure to find unique and interesting things in the markets of Morocco!
Tour the Hassan II Mosque
Non-Muslim visitors can only visit this mosque in Morocco as the others are only open to worshippers. That being said, it really is worth a visit. The Hassan II mosque is not old, in fact it's relatively young compared to most mosques in the country. But, what it lacks in age it makes up for in grandeur. You can visit the outside anytime without a guide but if you want to go inside a guided tour is a must – and you should go inside.
Take a food tour or cooking class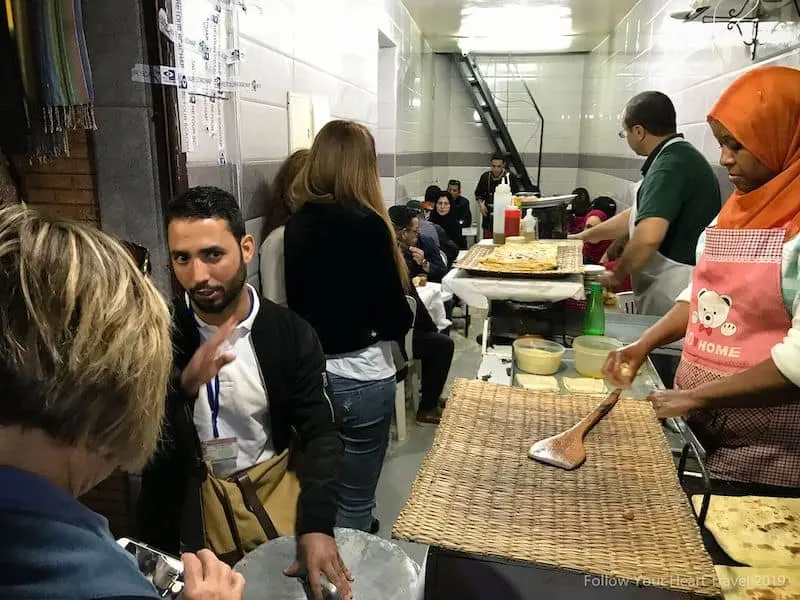 Full disclosure, I not only own a food tour company but take a food tour in every place we visit. (If you're in Marrakech you should totally take our tour!) Between food tours and cooking classes I've been known to completely fill up my schedule leaving little room for much else. But, that's just how I like to travel. Why should you do this? Because food is an amazing way to learn about a culture, their traditions and make new friends!
Read More: Great Cooking Classes in Marrakech
Go for a hike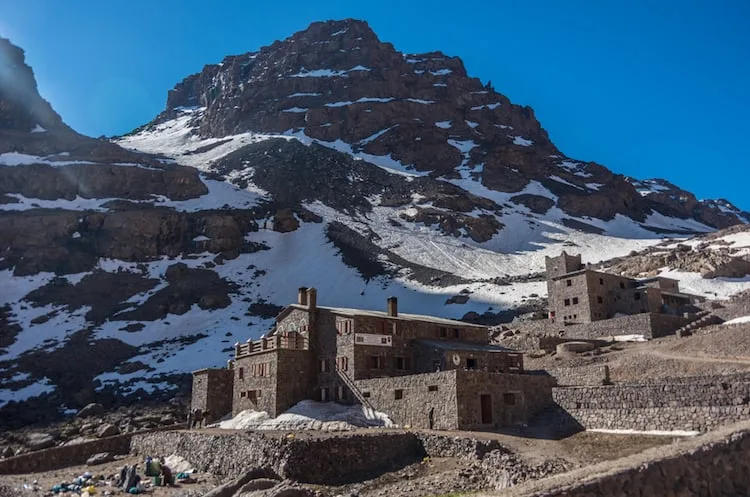 Would you be surprised to learn Morocco is not all desert? In fact there are more mountainous areas in Morocco than desert! Whether you're an avid hiker or you're someone that just enjoys a leisurely stroll, seeing Morocco on foot is really a special experience. It also gives you a good chance to see small villages and unique landscapes that you'd miss in a car.
Read more: Hikes not to miss in Morocco
Relax near the Ocean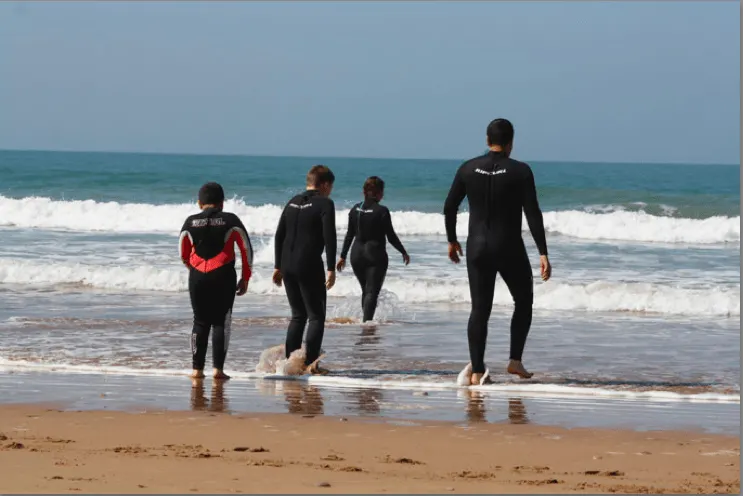 While geographically it makes sense, another mistake people make is not realizing how much of Morocco is on a coast. There are hundreds of miles of coastline! Whether you decide on a sleepy village like Sidi Ifni or a bustling city like Tangier, there are dozens of great destinations on the water. Morocco is also a fantastic destination if you want to try kitesurfing or surfing.
Read More: Surfing in Morocco or Great Beaches in Morocco
Buy one really memorable souvenir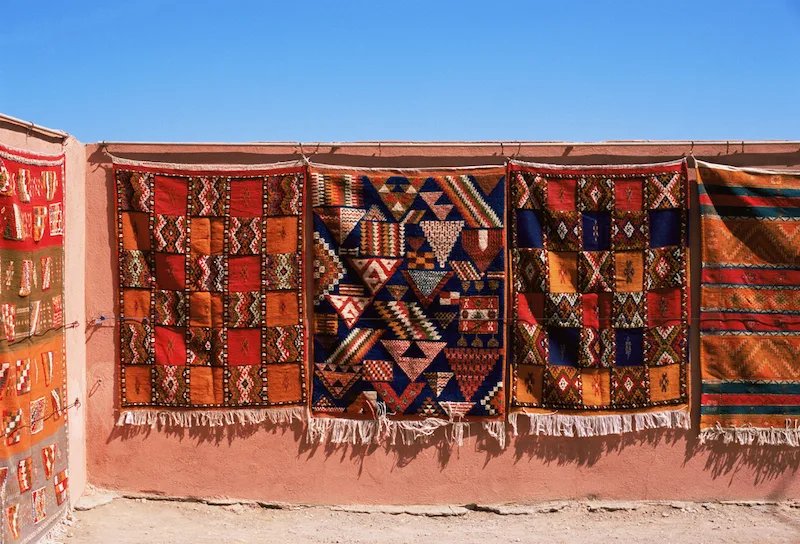 There are countless amazing things you can buy in Morocco and chances are you're going to want everything you see! But, getting caught up in souvenir shopping can not only eat away at your time but your budget. This is why I highly recommend buying one, very memorable souvenir that you will treasure for years to come. It's also good to keep in mind that just because something looks great in Morocco doesn't mean it will fit as well in your home. Go for items that are meaningful, special, and compliment your style.
Read more: Souvenir Shopping in Morocco
Get a Glimpse at Movie Culture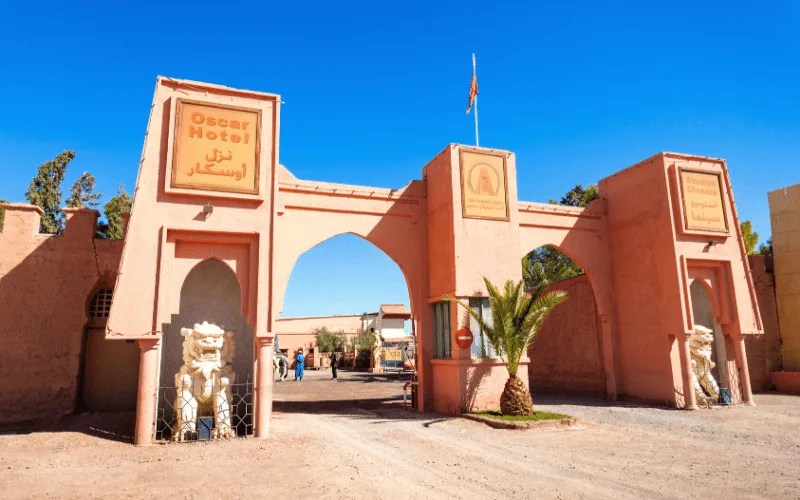 Did you know that Morocco is regularly featured as either the destination in movies or a stand in for other similar geographic locations? You might be surprised to learn how many movies have been filmed here! Whether you're a Game of Thrones fanatic or into classics like Black Hawk Down you can see the real life locations where these movies have been filmed. You can also visit the Atlas Film Studios – the world's largest film set.
Read More: Morocco's Movie Studio
Have a Hammam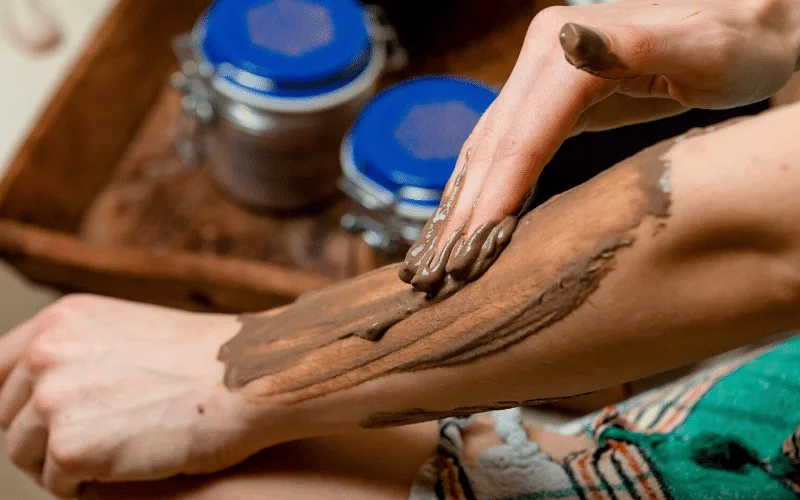 The traditional Moroccan bath is not only a unique experience but a glimpse into the Moroccan way of life for decades. While anyone is always welcome to a neighborhood hammam, you may feel more comfortable visiting a spa-like environment. While this won't be the spa experience you may be used to it will definitely be something you will remember.
Read more: How to Use the Moroccan Hammam
Watch the sunset from a rooftop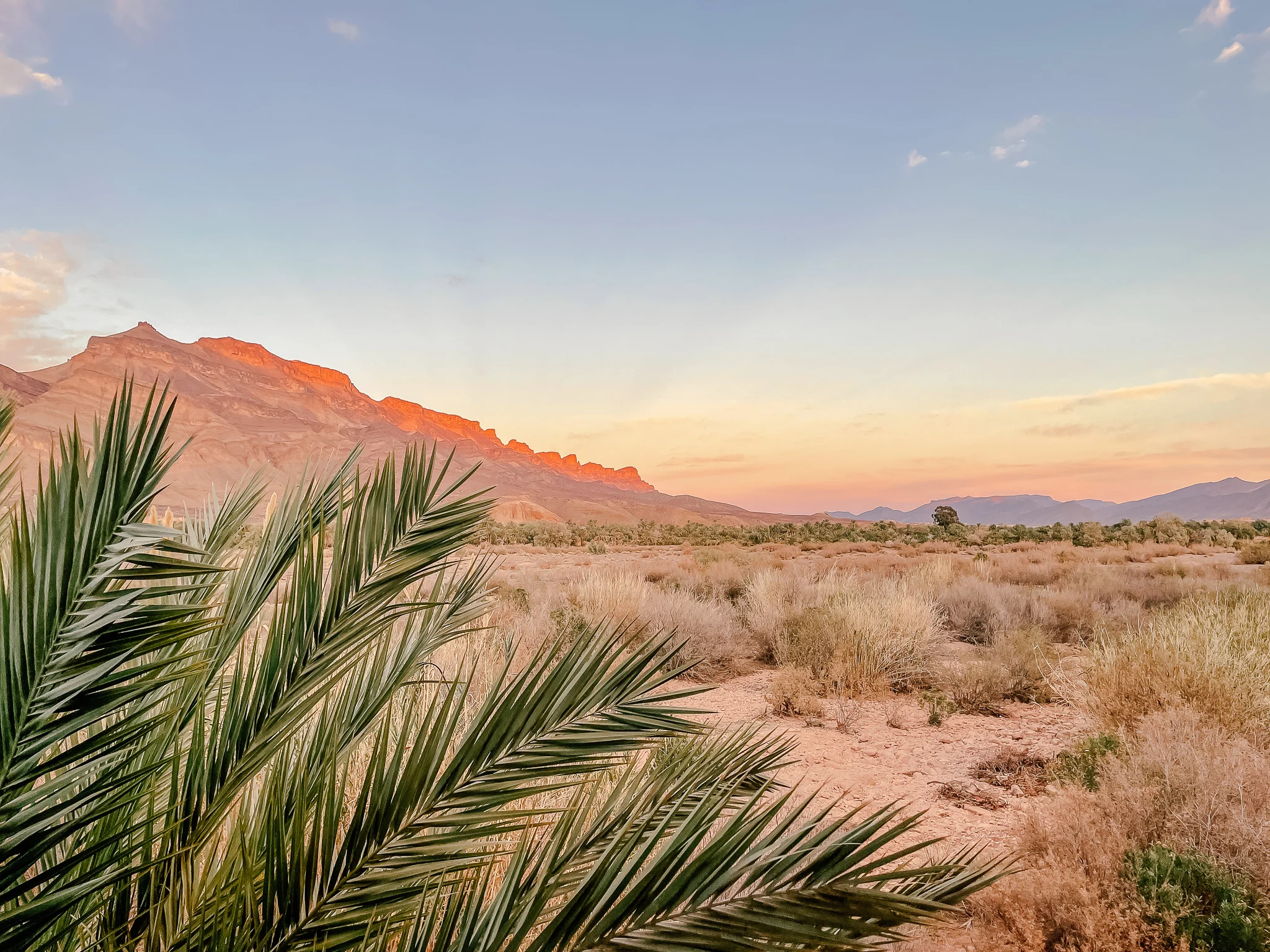 Because there are so many things you can do in Morocco some of the best things to do require very little effort. One of those things is a rooftop sunset. Whether you're staying in a great riad or are headed to a cafe or lounge in a high rise, you are in for a good show. Make sure to have a glass of your favorite drink ready and a comfortable chair to lay back and enjoy the show.