Choosing a Marrakech cooking class can be a challenge; there are so many to choose from so where do you begin? When you're looking for great things to do in Marrakech this is one of the top activities that people enjoy.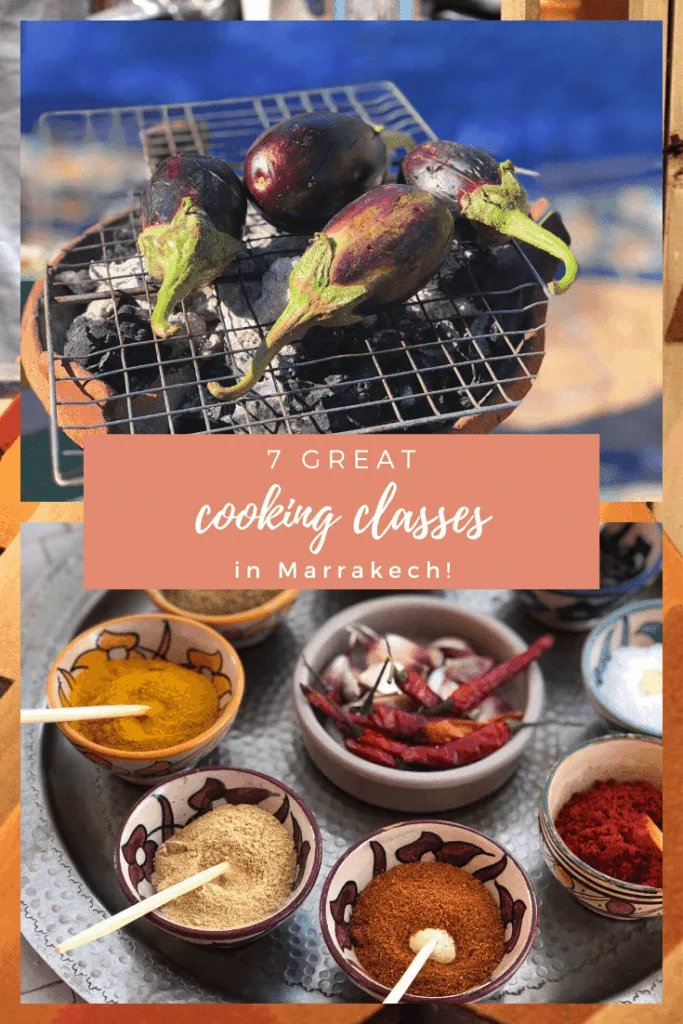 What to look for with a Moroccan cooking class
The most important thing to consider is what is it that you want to get out of the class.
are you a casual cook that wants to try something new?
do you want a fun activity for a group or with other people?
are you a serious cook that truly wants to learn and develop a skill to take home with you?
Once you get a sense of why you're doing the cooking class in Marrakech it boils down to a few other important factors.
how much time do you have or want to dedicate to this experience?
do you like groups or prefer something more private?
do you want to be in the city or would you rather be on a farm or in a different neighborhood?
what do you want to make. Not all classes offer a flexible menu so it's important to know this ahead of time.
Above all else, you'll want to have fun! Taking a few of these points into consideration can help you do just that!
Cooking Classes in Marrakech
I've collected a few of my favorites here and given you some reasons why you may want to consider each one. I will add to this list through time.
La Maison Arabe Marrakech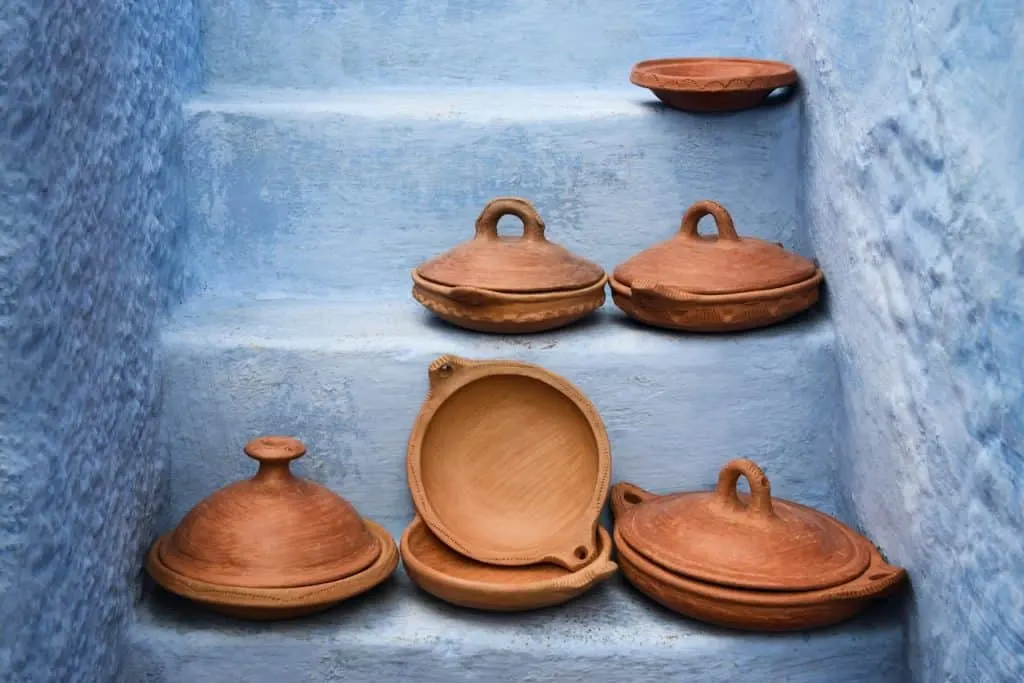 One of the oldest cooking schools in Marrakech, La Maison Arabe is centrally located and can accommodate large groups of up to 10 people for courses. They offer express and half-day cooking courses. In the half-day course, you learn how to make an appetizer and main dish or main dish and dessert. For the express course, just one dish is made.
Dar Les Cigognes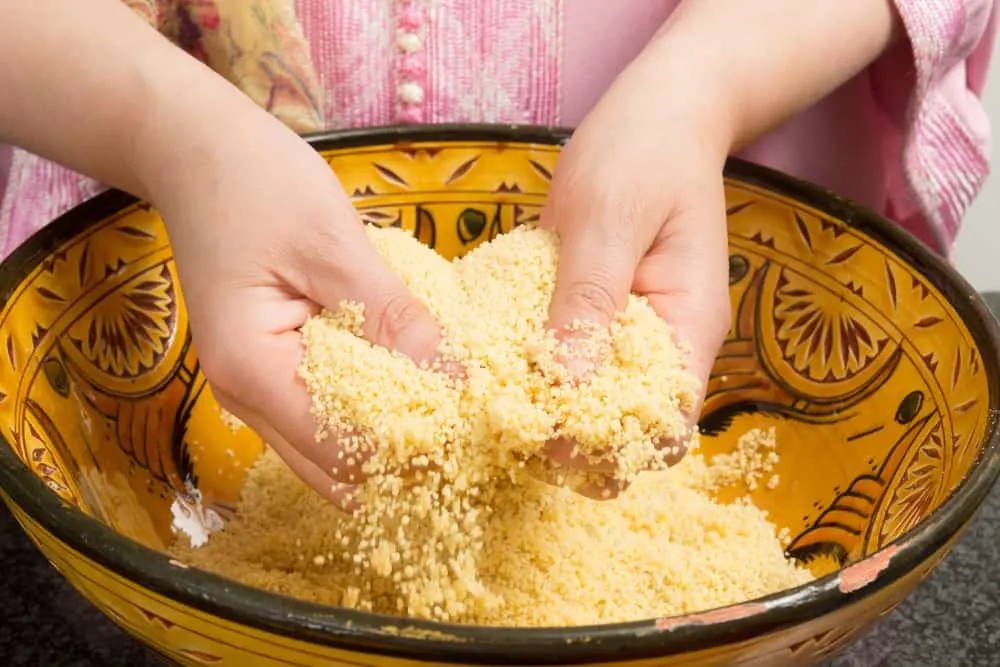 If you're looking for a private cooking experience than I would highly consider booking with Dar Les Cigognes. Not only is their kitchen staff excellent but you'll have the chance to try some of the lesser known Moroccan dishes – if you'd like. Each course is customized. This is a great course for beginning cooks but also for those that are very confident in the kitchen and truly want to challenge their skills and learn new dishes.
Best for: Serious cooks/chefs as well as people that would prefer a private experience.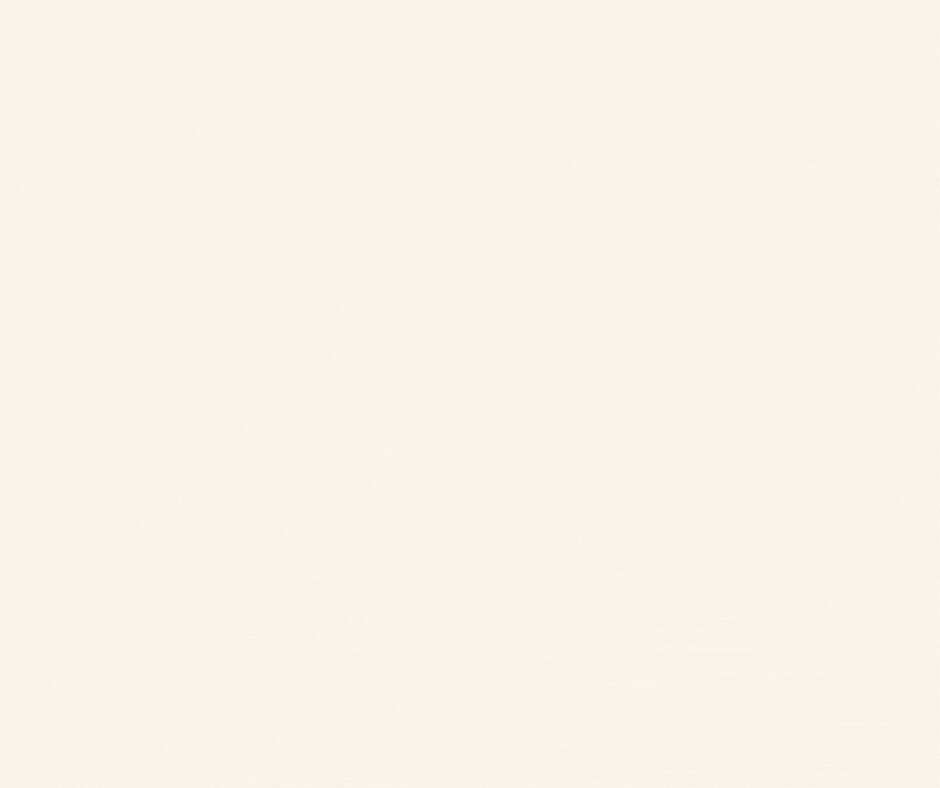 Farm to Table Marrakech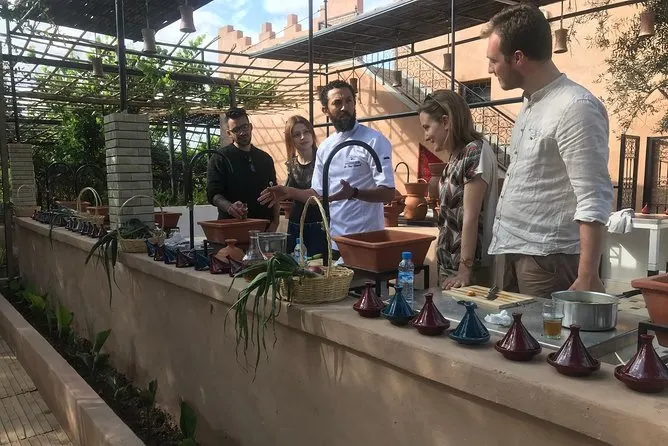 This Moroccan cooking class takes you outside the city of Marrakech for a hands-on immersive cooking experience. Along with the cooking lesson there is also a visit to the market to buy the supplies for the cooking class.
In addition this cooking class can include a pickup making it easier for you.
Best for: Those that want an in-depth cooking experience with multiple courses and don't mind leaving the medina.
Amal Women's Training Center
This local cooperation helps train underserved women in the culinary arts. This is done through various ways such as running a successful restaurant, teaching cooking classes focused on the Moroccan kitchen, as well as providing trainees with the soft skills needed for any assistance with securing jobs after their training is complete.
Their classes start earlier in the day at 9 am and are in Targa, outside of the medina so you will need a taxi or transportation to bring you to and from the location. Tajines are traditionally prepared and they do accommodate children being included. There is no market component to these courses but it does include a tea ceremony and cooking traditionally over charcoal.
Best for: Travelers who want to give back, families, and those don't mind a group setting
Cafe Clock Marrakech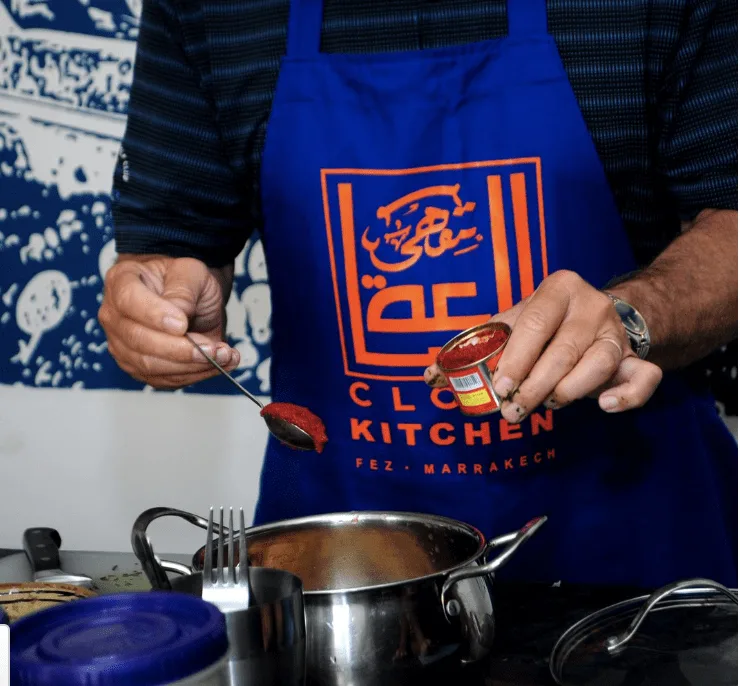 This Marrakech cooking class includes instruction as well as a visit to the market. The class has a variety of menu options that you can choose from to make. If you are a vegan or vegetarian they are also able to cater for your needs and tailor the options to fit.
The menu is chosen as a class so this could be a slight drawback however the classes tend to be smaller so easier to reach a consensus. Courses are held at Cafe Clock in the Kasbah of Marrakech which is a great location that not many people visit (unless staying nearby) but well worth seeing!
Best for: Travelers that want to meet others and be in a smaller neighborhood of Marrakech
Riad Cadi Cooking Class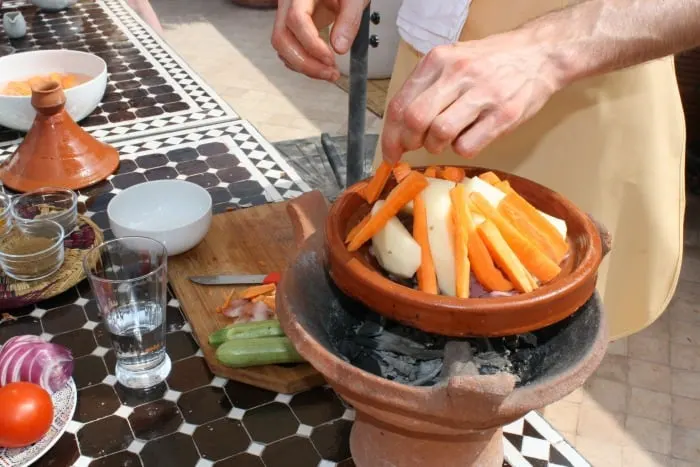 This is a four-hour cooking class in the medina of Marrakech. It is a small group setting, limited to 8 participants. You'll get the experience of preparing a traditional Moroccan meal and of course eating it too.
This class also include a glass of wine and/or mint tea with your meal. The course can also include a visit to the markets to shop for ingredients.
Best for: those that want a course centrally located to the medina.
Private Cooking Class and Market Tour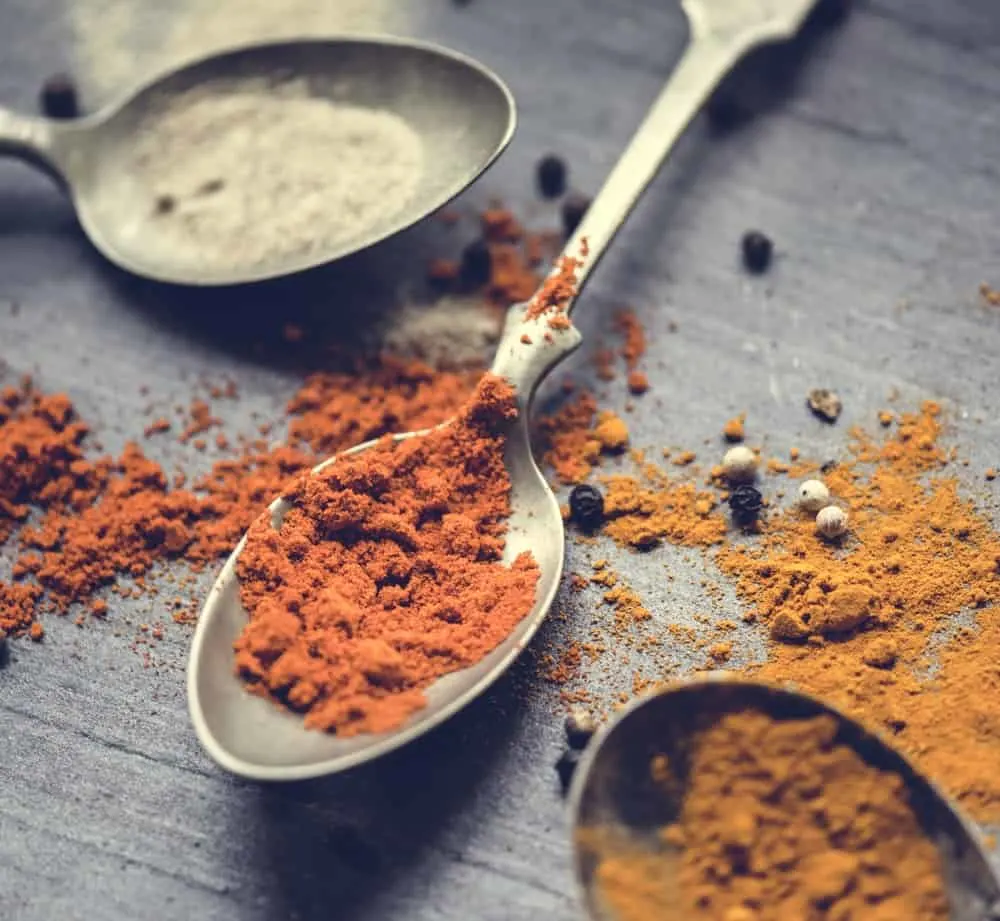 This is a half day cooking experience for people who want to really want a private cooking experience with Moroccan food. The course is held in the medina of Marrakech.
This is not a professional kitchen but a more local, home experience.
Best for: people who prefer to have a private experience.
Have a delicious time in Marrakech! If you'd rather have the food prepared for you and just show up to eat join one of our Marrakech Food Tours!