Planning a honeymoon can be daunting, especially if you want to go somewhere off the beaten path like Morocco. But don't worry, I've got you covered!
Here are five great Morocco all-inclusive honeymoon hotels that offer package options so you can just focus on enjoying your time together.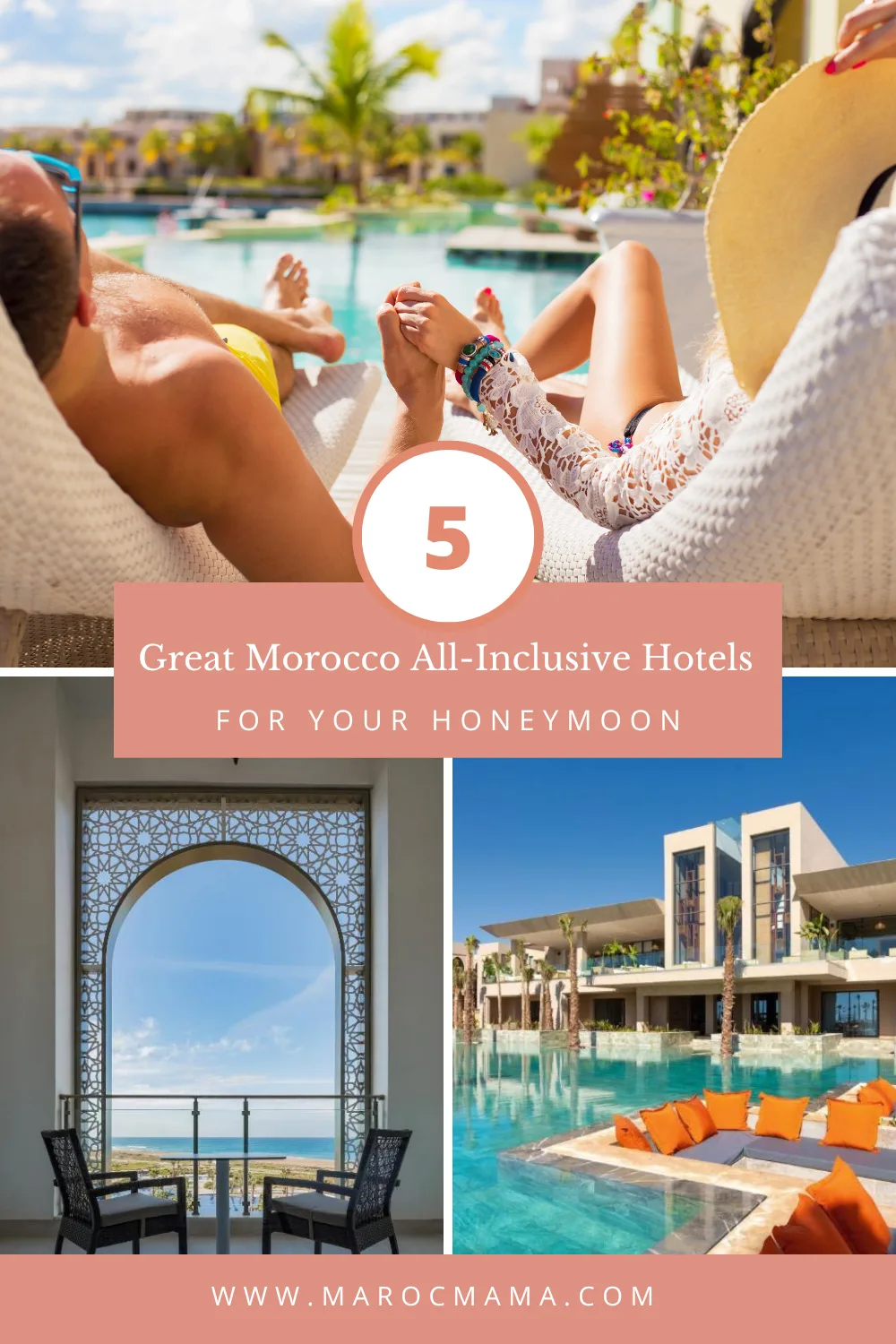 Why Choose an All-Inclusive Hotel in Morocco?
There are a few reasons why you might want to consider an all-inclusive hotel for your Morocco honeymoon in Morocco. First, it can be a great way to save money. All-inclusive packages typically include your room, meals, and sometimes even activities and excursions, so you don't have to worry about budgeting everything separately.
Second, an all-inclusive hotel can help you avoid some of the hassles of planning a trip to Morocco. With everything taken care of in one place, you can relax and enjoy your honeymoon without worrying about the logistics of getting around or finding good places to eat.
Finally, all-inclusive hotels in Morocco often offer great amenities and services that can make your honeymoon even more special. From private plunge pools to on-site spas, you can find everything you need to relax and pamper yourself while you're on your honeymoon.
All Inclusive Hotels in Morocco to Consider
La Tour d'Eole Dahkla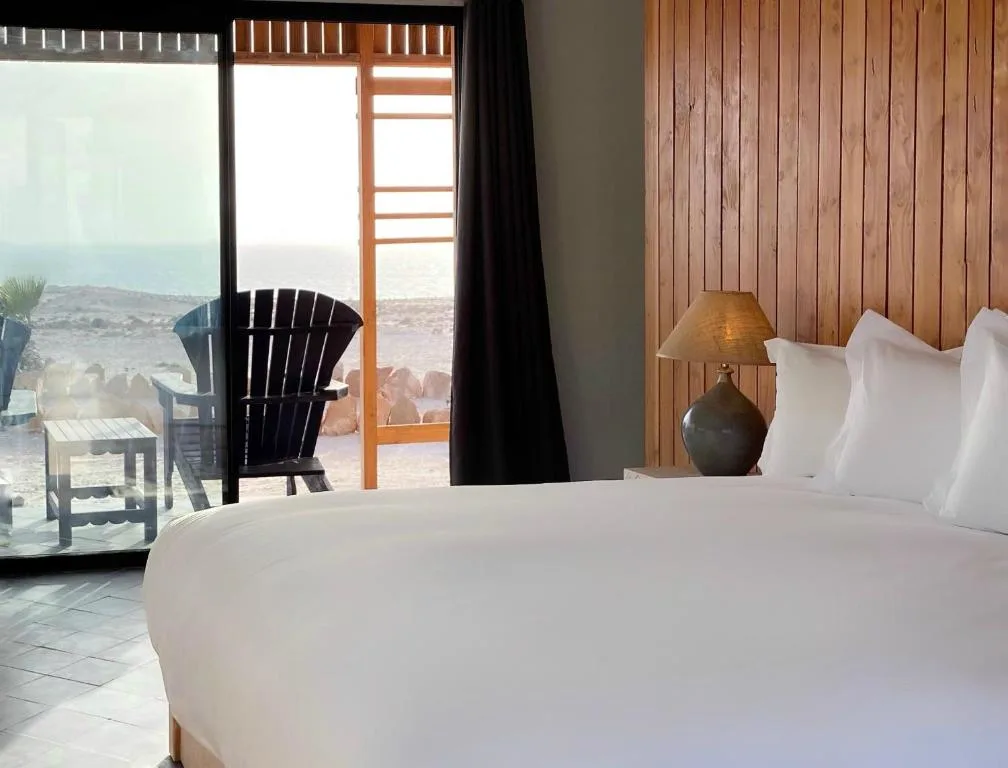 La Tour d'Eole aims to achieve a sustainable and eco-friendly resort experience. The resort has 21 private bungalows made of sustainable materials to provide guests with intimacy, comfort, and relaxation.
There are a variety of exciting activities and excursions also available. The temperate climate and steady wind provide ideal conditions for a day of kitesurfing and stand-up paddleboarding. Sunset yoga sessions, a private spa room with jets, and a heated outdoor swimming pool are all available.
La Tour d'Eole offers a variety of notable excursions, one being the White Dune excursion. Wrap up your trip with a visit to the Asnaa Springs for a hot, sulfur-rich water massage.
RIU Tikida Palace Taghazout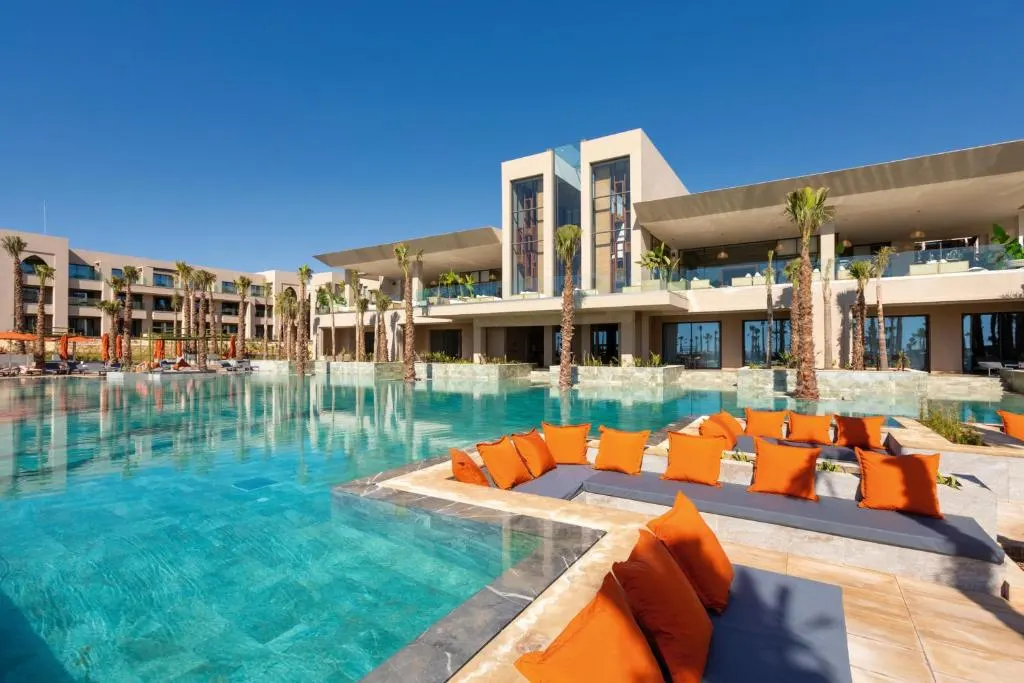 The RIU chain is known for its all-inclusive options; this one in Taghazout is no different. Taghazout is popular with surfers, and for beach lovers, this is a good spot. This is a large hotel with 500 rooms.
There are seven pools and a spa to enjoy on-site. This is a popular spot for families, so if you're planning to go for your honeymoon, you may want to consider school holidays (in both Morocco and Europe) and plan accordingly.
Hilton Tangier Al Houara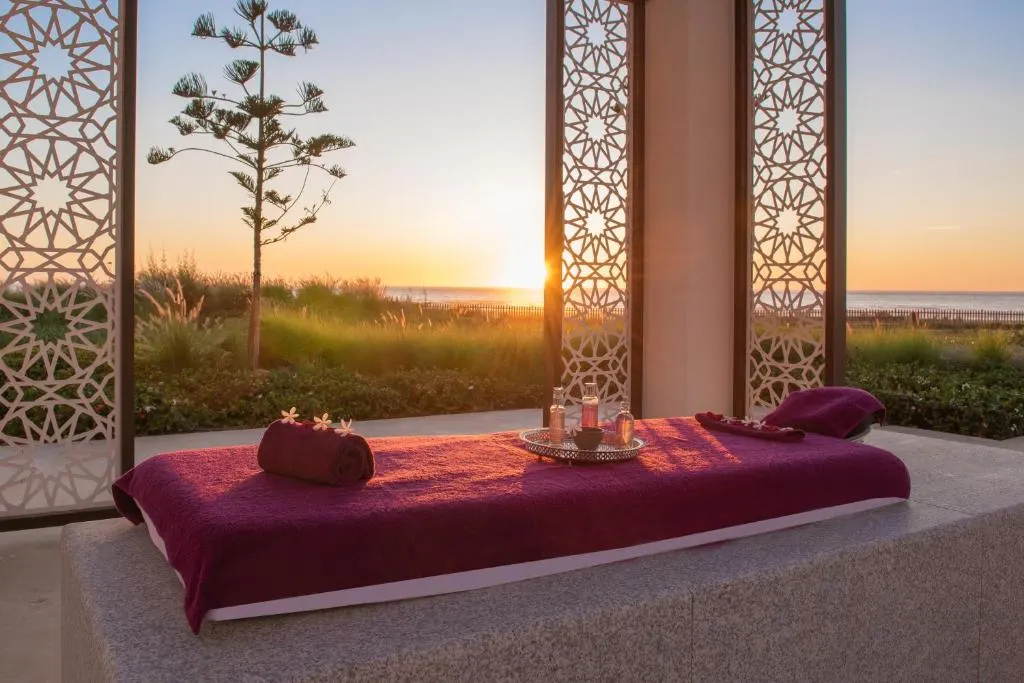 This lovely seaside hotel has something for everyone, from enormous two-bedroom apartments to spacious suites and compact rooms. You'll also get a stunning sea view, no matter which accommodation you select!
The on-site amenities at the resort include a restaurant, bar, two outdoor swimming pools, a game room for kids, a fitness center, and a spa. And if you're looking to play some golf during your stay, there are also two large golf courses – one 18-hole and one 9-hole.
The Hilton Tangier Al Houara is also ideally located just 22 kilometers from the town of Tangier.
Sol Oasis Marrakech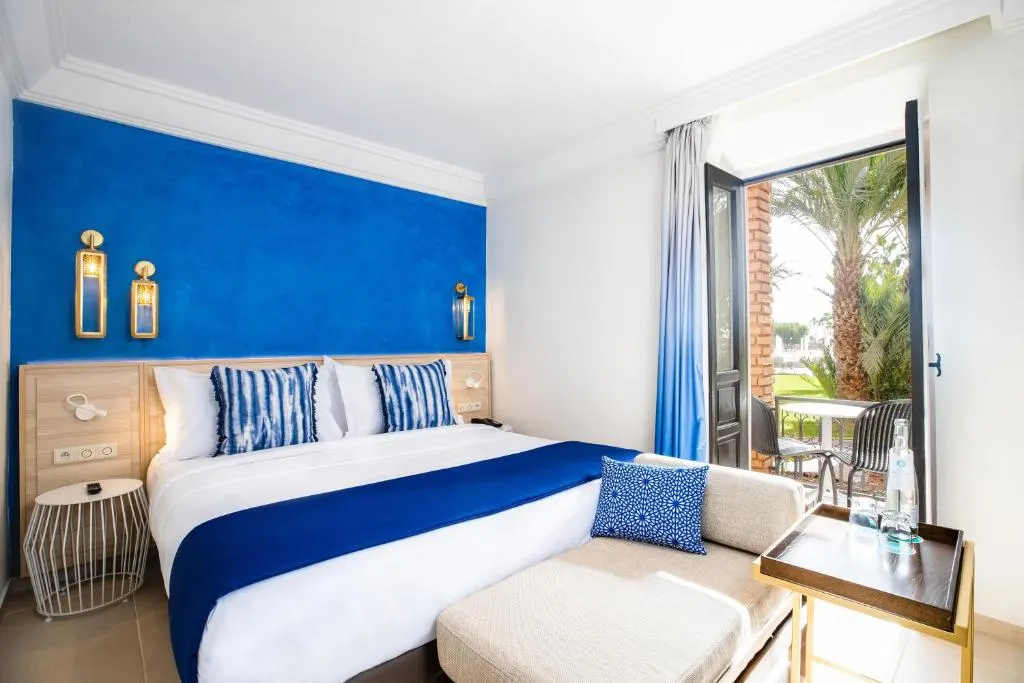 Part of the Spanish hotel group Melia this property offers comfortably appointed rooms, multiple dining options, and a large pool area to enjoy. It also has numerous on-site activities and evening entertainment.
This is a great option for honeymoon couples that want to be close enough to a large city to enjoy activities but also appreciate and want some distance to relax.
ATTA Desert Camp- M'hamid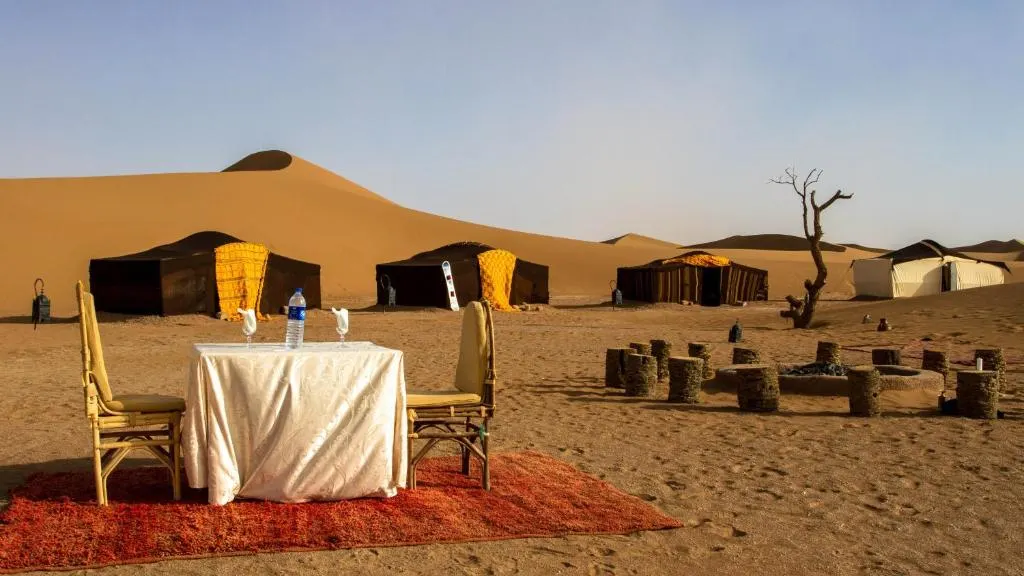 If you are after an all-inclusive desert experience, consider this option. These more remote deserts and dunes feature far fewer tourists and are a great option for those who want a more secluded experience.
To book an all-inclusive option, email and mention that you would like everything included in your pricing quote.
All-inclusive hotels in Morocco can provide you with everything you need for a perfect honeymoon. Whether you are looking for stunning beaches, luxurious accommodations, or plenty of activities and amenities, these hotels have it all.
More Morocco Honeymoon Advice
Planning a Morocco Honeymoon in Marrakech