If you're planning a honeymoon in Marrakech, congratulations! The beautiful city in Morocco is the perfect place for a romantic getaway. It's got a little bit of everything and whether you've got a huge budget or traveling on a more modest income, you can find amazing experiences. Any honeymoon in Morocco will be a great experience but using Marrakech as your destination of choice is a great idea.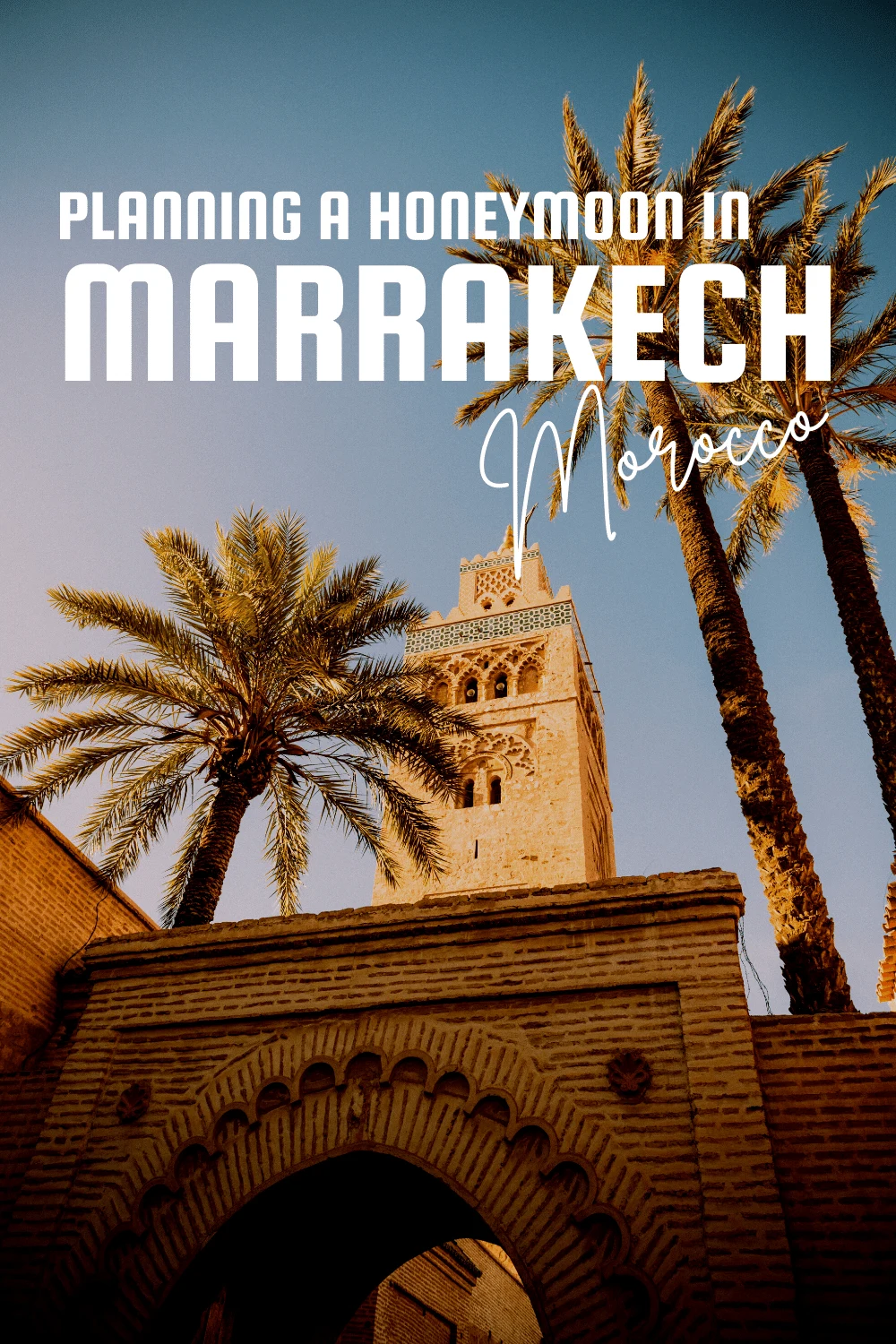 Is Marrakech Good for a Honeymoon?
For couples looking for an exotic and romantic getaway, Marrakech is an excellent choice. This vibrant city in Morocco combines the best of both worlds, offering a rich cultural experience as well as plenty of opportunities for relaxation. The bustling markets and ancient Medina is the perfect place to spend the day exploring, while the evenings can be spent sipping cocktails by the pool or enjoying a romantic dinner. With its mix of traditional and modern experiences, Marrakech is sure to make any honeymoon unforgettable.
How Long Should a Marrakech Honeymoon Be?
There's no wrong answer to the question of how long a Marrakech honeymoon should be. Whether you're looking for a romantic getaway or an adventure-filled trip, Marrakech has something to offer everyone. The city is rich in history and culture, and there's no shortage of things to see and do.
If you're looking for a leisurely trip, you could spend a week or more exploring all that Marrakech has to offer. However, if you're short on time, you could easily spend a few days in the city and still have a memorable experience. No matter how long you choose to stay, Marrakech will make your honeymoon unforgettable.
Also, keep in mind there are several places that can be reached from Marrakech either for day trips or for an overnight escape. The central location is great to use it as a base for your honeymoon.
Can You Be Affectionate in Marrakech?
For newlyweds, you might be concerned that you will face restrictions on how affectionate you can be. While it is true that too much kissing/touching will be frowned on in public there are no laws against public displays of affection.
A good rule of thumb however is to reserve kissing and overt displays of affection for your hotel/riad away from the general public. If you want to read more, this post goes more in-depth on PDA in Morocco.
5 Tips for Planning a Marrakech Honeymoon
Decide on your travel dates for Marrakech
Marrakech is an incredibly popular destination, so it's important to book your travel well in advance. This is especially true if you'll be traveling in the peak seasons. In Marrakech, this is typically October, Christmas/New Year holidays, and April. Other times of year are also busy but these tend to be the most in-demand.
Choose your Marrakech accommodation carefully.
There are a variety of options available, from luxurious riads to more budget-friendly hotels. It can be really overwhelming to know which are the best. Know that there are options available at every single price point, and in most cases, you do get what you pay for.
I have several different posts with suggestions available that can help you decide.
Should you stay in a hostel, hotel, or riad in Morocco?
25 of the Best Riads and Hotels for Couples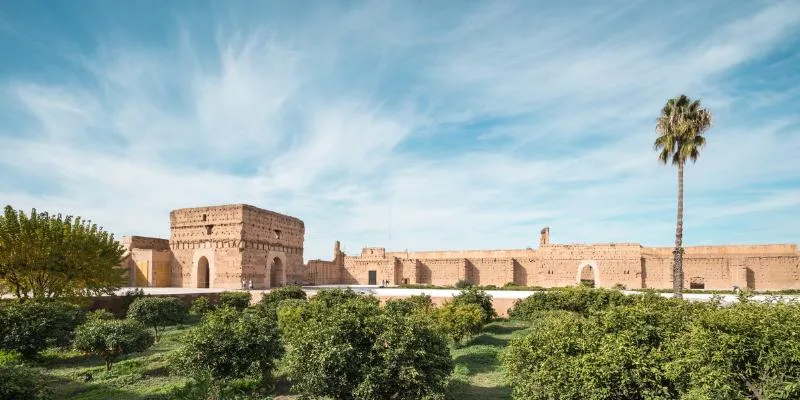 Decide What You Want to See and Do
Marrakech is full of fascinating sights and activities, so it's important to make a list of the things you most want to see and do. This will help you plan your itinerary and make the most of your time in the city. Likewise, know what isn't interesting to you so you can eliminate it from your plans. For example, if you hate museums, it doesn't make sense to add them in just because you "should."
Budget Appropriately for Your Activities
Much to the surprise of many people, Marrakech can be an expensive destination, but there are plenty of ways to save money. If you're on a budget, consider opting for free activities. One of the best ways to experience Marrakech is truly to relax! Book accommodations with a pool and plan a day to do nothing! Read a book, go swimming, sun tan. It will also save you some cash!
When budgeting, don't forget to add in tipping. Morocco is a tipping culture and it is expected that you tip for nearly all services. This can add up and should be factored into your plans.
Make Dining Reservations in Advance
If you're hoping to eat at any of the more popular restaurants, it's important to make reservations well in advance. Many of the best restaurants book up quickly, so it's important to plan ahead if you don't want to be disappointed.