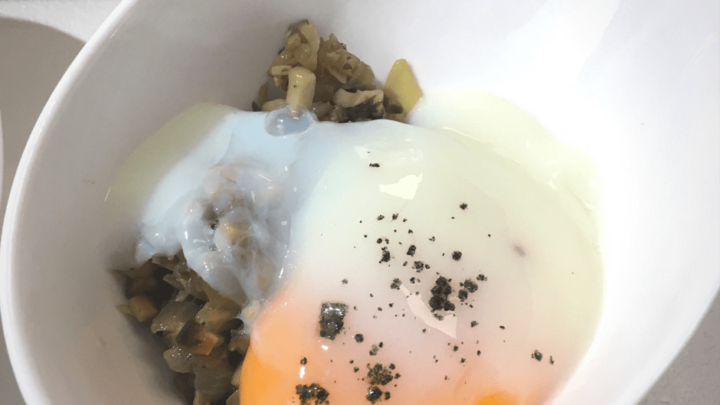 Habas con jamon is a classic tapas dish that is basically a "salad" made with broad beans and ham. Broad beans are long flat beans that appear in the spring time in southern Spain.
Normally this dish is a side dish however with the addition of some extra vegetables and a poached egg it becomes a meal on it's own.
This version of the recipe isn't the traditional recipe. I took a cooking class in Seville and wanted to make all dishes that were pork free so that I could enjoy them. Truly I think I prefer this version!
You can leave the egg off if you'd like but it does add a nice creamy texture to the dish. I think that while it's great on it's own it would also make for a really tasty savory breakfast option.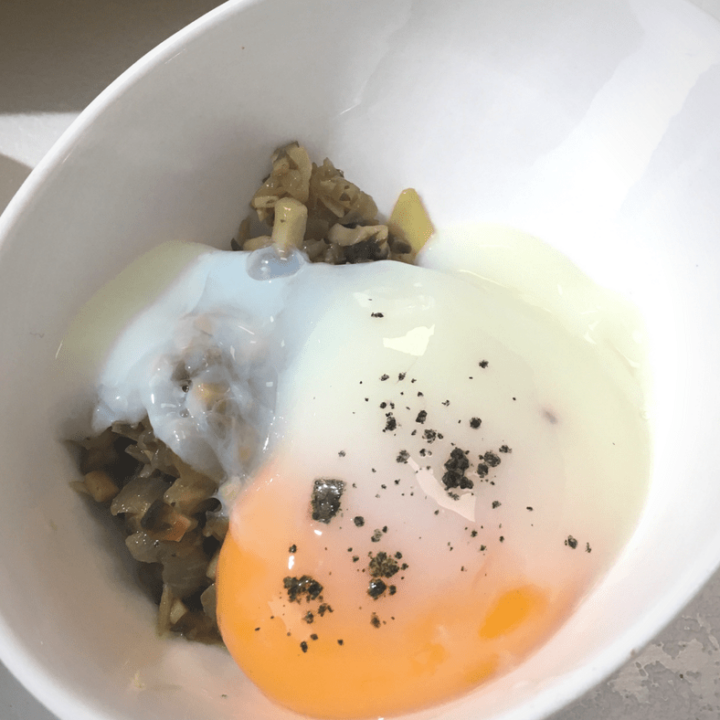 Mushrooms and Broad Beans with a Poached Egg
A simple dish using mushrooms and flat, broad beans common in southern Spain.
Ingredients
250 g broad beans (green beans also work)
4-6 button mushrooms
1/2 medium onion
3 cloves garlic
3 Tbsp olive oil
3 Tbsp sherry wine (or apple cider vinegar)
4 eggs - 1 for each tapas sized serving
salt and pepper
Instructions
Clean beans, cut into 3-4 centimeter pieces and blanch.
Add olive oil to a cooking pan and heat to medium high heat.
Place the 3 cloves of garlic into the oil and gently cook until they begin to brown. Remove from the pan and discard. This will add the flavor to the oil without the bitterness of cooked garlic.
Finely dice 1/2 an onion and add to the oil. Reduce heat.
Cook the onion until it begins to almost caramelize.
Add the sherry wine to the onions and turn up the heat.
Add the strained beans and season with salt and pepper.
Finely dice the mushrooms and add them to the mixture until soft.
Portion mixture to four bowls while poaching one egg to top each dish.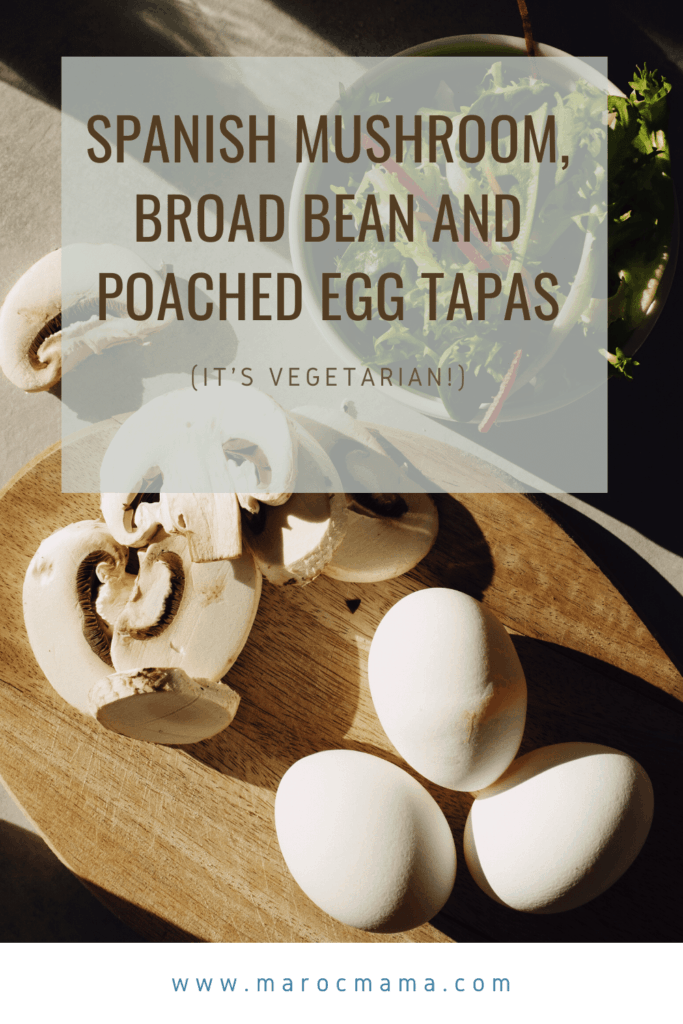 Be a part of the MarocMama family!
Do you want access to all things MarocMama? Join our community of readers to get updates on new posts, inside information that won't go on the blog and so much more!
Sound good? Pop your email below and you're in!