One of the most common questions I get is about women visiting Morocco alone and with friends. It can seem really intimidating to visit a Muslim country for those who have never been before. I have several posts that share some ideas about what to pack and wear as well as answer the big question; is Morocco safe for female tourists?
Before you dig into this post I really encourage you to explore what you mean when you say safe. Is it a question of physical harm? Is it a risk of kidnapping? Do you mean safe from harassment? Everyone has their own definition of what safe is to them, and it's an important distinction for each traveler to make before a trip.
This post will go a little bit deeper and hopefully answer some of your questions.
You're not the first woman to visit Morocco.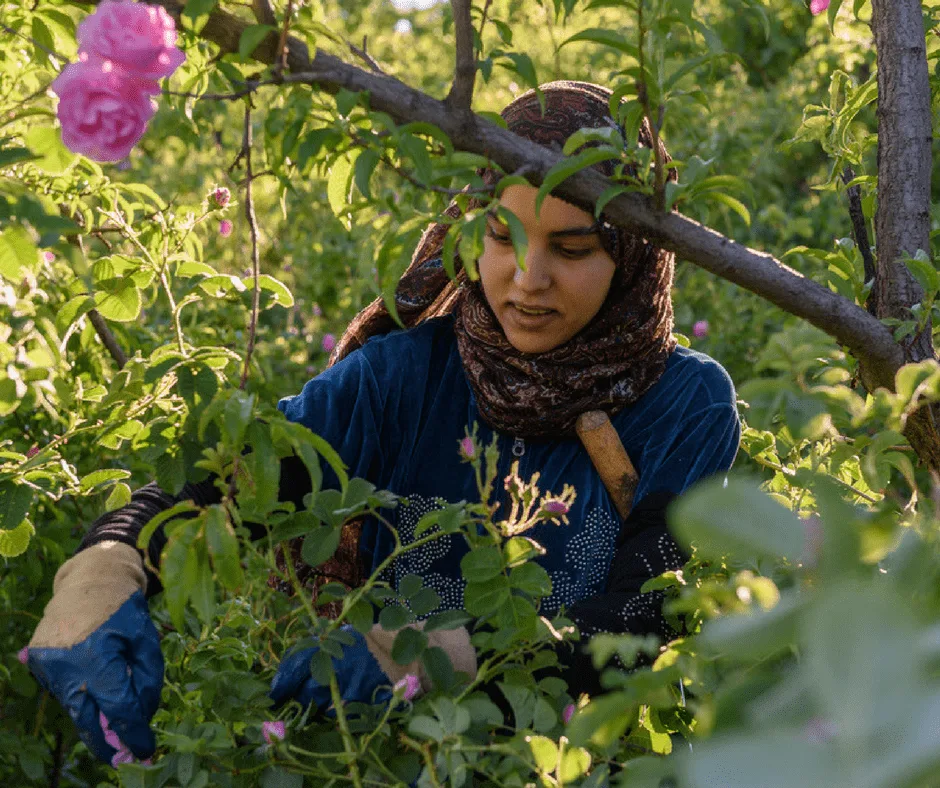 Tales of female travelers to Morocco exist in literature for a long time. There are millions of tourists that visit every year and yes, that means many of them are women.
Morocco is as safe for a woman to visit as any other country. There are some general precautions to keep in mind but if you traveled anywhere in the world you will be facing similar issues.
Every day thousands of women visit and millions more live here. Traveling in Morocco as a woman is not a new thing. Morocco is safe for female tourists. But it is important to be aware of cultural norms.
Also know tourists are given quite a bit of leeway when it comes to dress and behavior. You don't not need to dress or act as locals would. There's no dress code for Morocco, though a general amount of respect is appreciated and advised.
Be Aware.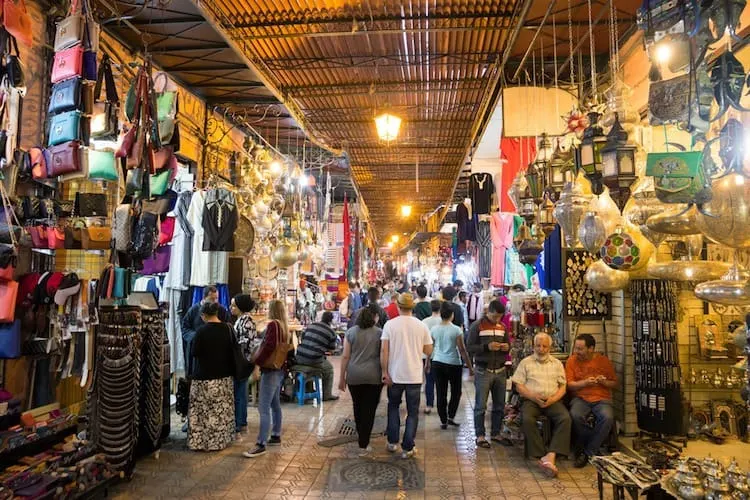 Keep your wits about you when you're alone.
Generally, it's not a good idea to walk down streets alone late at night.
Don't carry large sums of cash. Don't befriend people and hope for the best.
If you're alone go easy on any alcohol or don't drink at all to avoid putting yourself in a compromising situation.
These aren't precautions just for women, they're for everyone
It's also uncommon (though this is changing especially in urban settings) for women to sit in cafes. There are many that are fine for either gender to use, but there are "male" cafes too. If a woman is sitting in a male cafe it can lead to unwanted advances as the women that sit in those cafes do it to pick up men.
If you want to visit a cafe ask at your riad, hotel, or to a guide to double check. Though chances are if you see the cafe is full of men, it might be best to avoid that one. Most importantly, keep your senses and be cautious and alert.
Remember your best defense is a good offense. This is even more true with solo travel in Morocco. Pay attention to where you are and what is going on around you.
Do the streets empty at a certain time?
Do you not see women in certain places or doing certain things?
Do you feel safe?
These clues can give you a good idea of what is ok and what may not be ok. If you don't feel comfortable – move. You also might talk to the management wherever you are staying and ask for their insight and advice.
Keep Your Smiles to a Minimum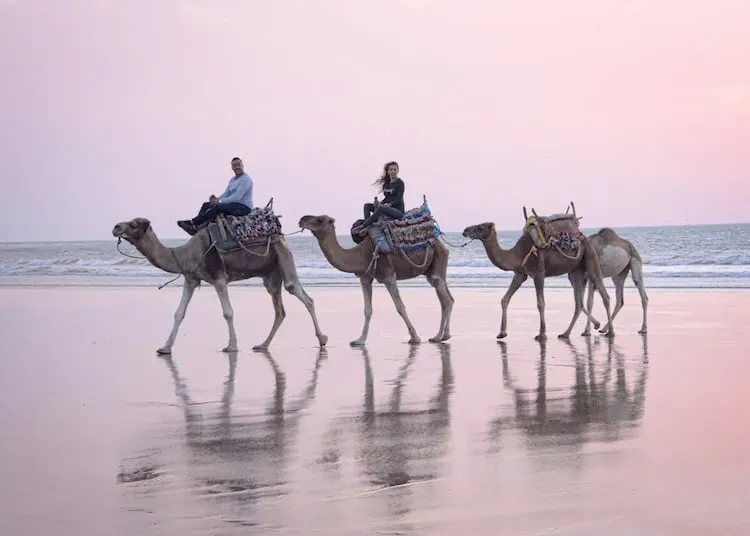 I get it. I'm American and we smile – a lot. It took me a really long time to stop flashing a smile just because or to say hello. I'll now smile and greet the ladies and old men in our neighborhood or on the street however I will rarely ever flash a smile at a boy/man that is a teenager to about 60 years old.
A smile means more than a smile here, it's an invitation to continue (or start) a conversation, which then often leads to other assumptions. I think it's easier to just avoid altogether.
Be cautious and know that what might feel like a casual conversation with a man to you can mean something different to them. You might get to befriend people if you stay for a long time. There comes a point where it will seem more natural and like a friendship where smiling is just that.
What happens if you do face harassment or unwanted attention?
I think there's two choices.
Either completely ignore it or make a big deal. I hate it as much as everyone else but I also know I am not going to change it by myself. In the beginning I would always ignore it and I tend to opt for this simply because I hate confrontation.
But the times when things have gone too far or when I have seen other women being bothered, especially tourists, I do speak up and tell the perpetrators to knock it off and be ashamed of their behavior. Most of the time they're too shocked or embarrassed to respond. You have to decide what your comfort level is with a response.
I'm not telling you that you should be an ice queen when you visit but be aware and scale back a bit.
Ignore the Comments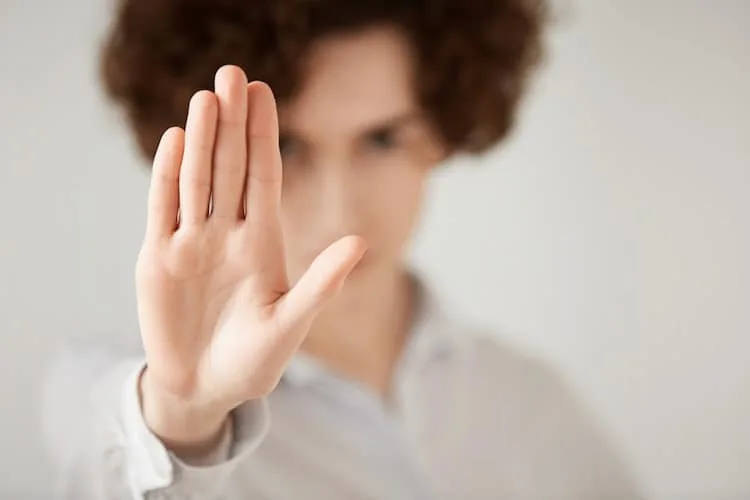 If I'm being honest then you need to know you're going to hear comments (mostly from that male demographic I mentioned above). Some are innocent, perhaps complimenting you or exclaiming how beautiful you are. Flattering isn't it?
Maybe at first, but not after awhile.
I've found the best way to deal with this is to just ignore it. It might seem rude not to respond but if you do respond it again is seen as an invitation to continue the conversation. If someone gets really aggressive, let them know you're going to get the police and for them to leave you alone. If you really do feel threatened or overwhelmed, seriously find a police officer and let them know. Moroccan police do not take kindly to harassment of tourists.
Consider What You Wear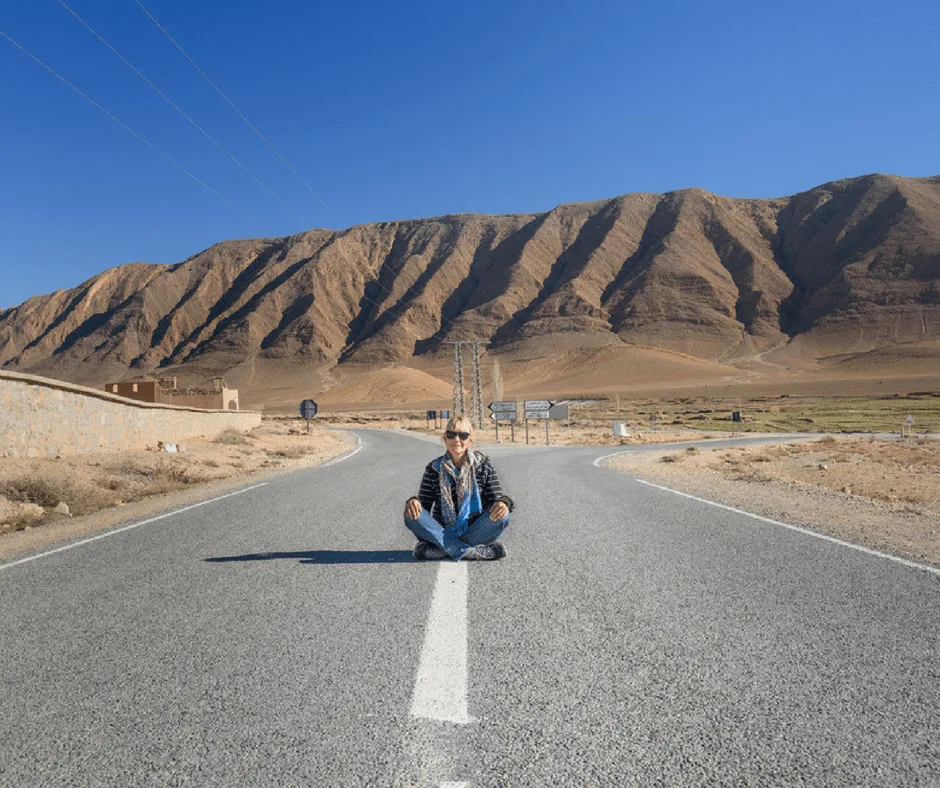 Every time I talk about this I get negative feedback and I anticipate this time will be no different. In Morocco you CAN wear whatever you want.This is especially true in big cities. BUT, you also should be aware that the less you wear, the more attention you'll draw.
When I am out I am covered except for my hands, feet and face and I still get street harassment so imagine what happens when a girl is wearing booty shorts and a tube top. Dress in a way that is respectful to the local population.
Please don't wear a scarf on your head and short shorts with a tank top. If you want to be respectful and take this step, cover your arms, chest, legs, and then wear a scarf – otherwise it's not necessary and can be seen as insulting.
If you are going to a nightclub or swimming pool wear what you want, but if you're walking through the souks of Marrakech?
Cover up (this means cleavage and backside) or know that you will face a lot of hassle.
Some of my friends have also noted that when they wore their hair up vs wearing it down the hassle was less. Be yourself but keep in mind this is a Muslim country. I'm not trying to police what women wear and in an ideal world women wouldn't be harassed but it's not the reality in Morocco right now.
Like it or not, the more revealing you are with your clothes, the more comments and harassment you may receive.
You may want to consider wearing a wedding band, even if you're not married. If you find yourself in a situation where strangers are asking about your relationship status, it's best to fiend a partner or spouse.
If someone propositions you simply show them your ring and let them know you're married. . It can quickly diffuse an uncomfortable situation and make it clear you're not interested or looking for anything. They usually will stop at this point. Also consider carrying a scarf (not sheer) that you can drape over your shoulders if you feel uncomfortable.

Sunglasses and Purses
My mom picked up on this little trick of mine when she was visiting. I always wear my sunglasses for two reasons. One, it's sunny about 355 days a year here but two, wearing sunglasses also means no one can see my eyes and where I'm looking.
This gives me the opportunity to look around (especially when shopping) but not immediately be greeted by someone trying to pass something off on me. Seriously, dark sunglasses are a great trick!
Your super cute handbag may not be the best option for a trip to Morocco. Instead opt for a cross body bag you can carry in front of you. In large cities especially theft is an issue. Try to spread out your valuables; phone in your pocket, money in different pockets of your bag and wallet, etc.
You can still look fashionable but you're not going to care how great your Instagram shot is if your wallet and passport has gone missing.
Urban and Rural Morocco are Two Different Things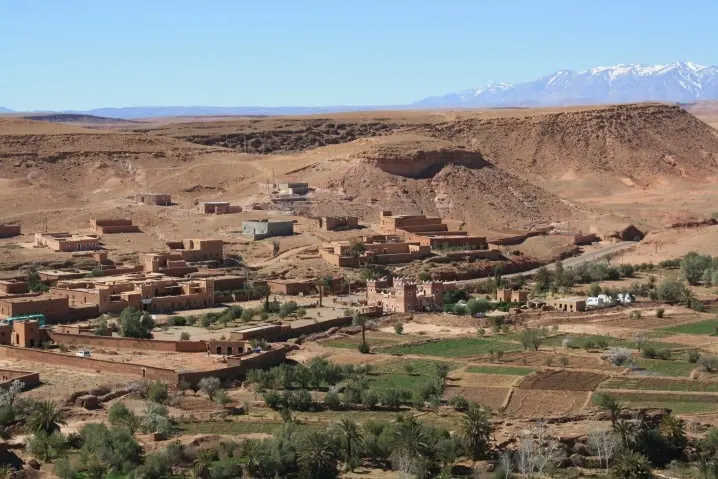 What you experience in Marrakech is going to be very different from what you'll see in a village in the Atlas Mountains. Most rural communities are more conservative in how genders interact and what their expectations are. They can be a little more skeptical of outsiders, but they're also insanely generous and welcoming.
If you're visiting someone's home you should plan to bring a gift. This is not in any way expected but is a kind gestures. Something small like cookies or chocolate is always very nice. I've also noticed that people love things from your home state or country. If you will be staying in a home or visiting for lunch this small gift is very nice.
Spend a little more money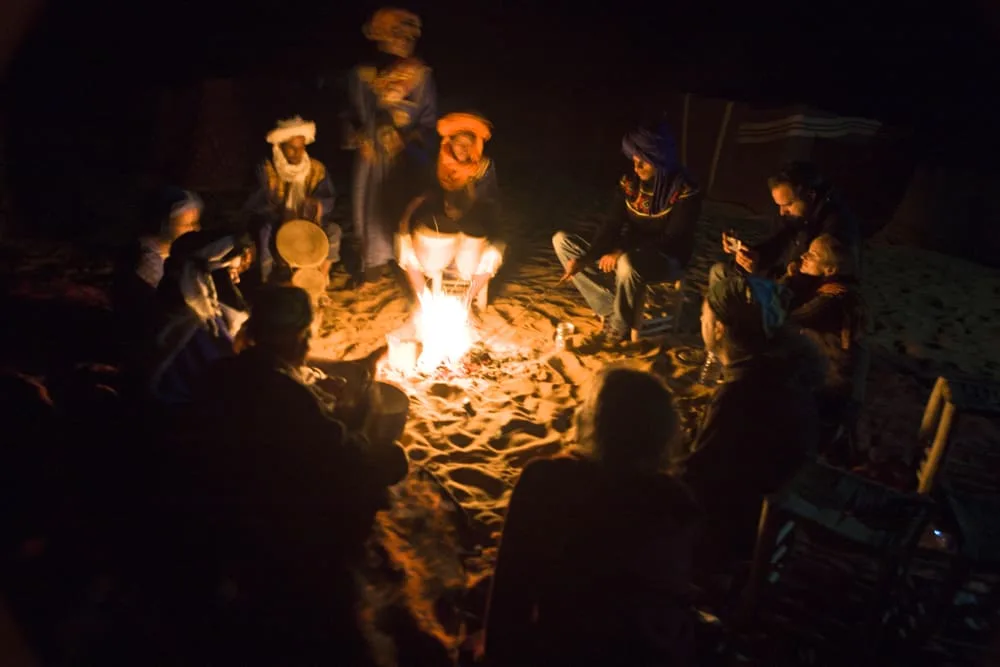 You can travel Morocco on a budget but I think it's worth it to spend a little more on reliable places to stay, transportation, and consider hiring a guide in the cities. If you're a solo budget backpacker, new to traveling, or you just want to be sure you have a great time, spending a bit more can make a huge difference in your trip.
When you're in a large city guides can make sure you see everything you want and keep the touts at bay. This is especially useful when you're brand new to a city. Afterwards you may feel more comfortable going alone.
One of the best things I think you can spend a little more money on is helping getting from the train station or airport to your riad or hotel. Do you know what is really confusing? Moroccan medinas.
When you arrive, it is 100% worth the price to have your riad or other accommodation pick you up from the airport or train and get you to their property.
You will not find it on your own right way, I promise.
"But, I have Google Maps," you say, "I'll just follow it." No, no you won't because it rarely works in medinas and when it does you will find half the streets and alleys have no street names or the map will show a street where there's really a dead end. Trust me on this!
Also consider accepting their help guiding you to local attractions such as nearby restaurants or plazas – at least the first time. It is very easy to get disoriented and they are your best and most trustworthy source of help. Many riads also offer phones to guests. Should you ever get turned around or lost do not hesitate to ask them for help via the phone – that's what it's for! Every riad I know is more than happy to help guests in this way.
When you're ready to leave the city you'll discover that getting around in Morocco can be interesting! If you want to use taxis, large taxis are the cheapest but you'll be crammed in with 3 other people in the backseat, it's not very comfortable – especially for extended periods of time.
There are trains and buses that run between nearly all Moroccan cities and will give you more space. If you want to go to the Sahara then I think it's worth it to pay extra for a highly rated tour where you'll be safe and secure with a good driver and safe accommodations.
Beware of Men Professing Their "Love"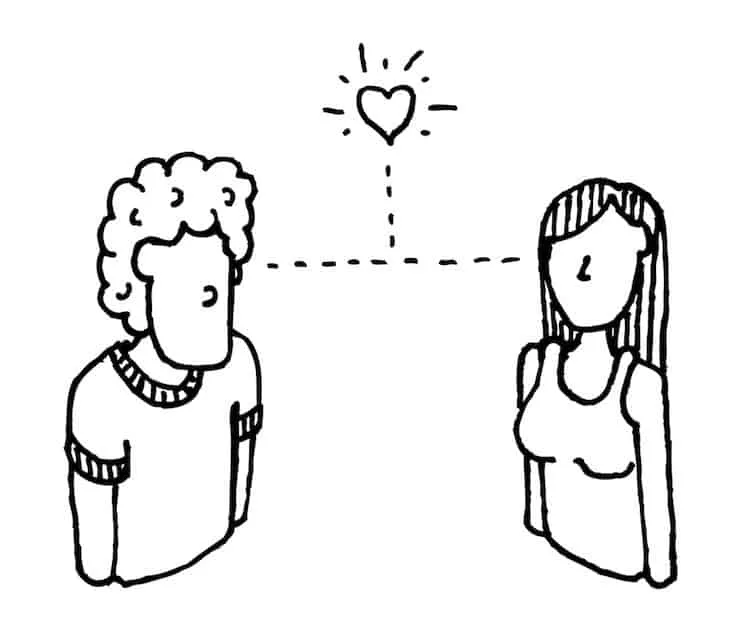 Maybe I shouldn't say this as MarocBaba and I met here in Marrakech when I was on vacation, however I think it's important. I see and hear stories from people regularly about how they met someone while in Morocco and the next thing you know they're filing for a visa and planning to spend their lives together.
SLOW DOWN!
There are a lot of Moroccan men who are looking for a way out and can prey on female visitors. Sometimes their entire family can be in on it leading you to believe that their affection is genuine. My advice is to treat any potential romantic encounter as you would in your own country. Don't be too trusting right off the bat. If you do decide to visit, be sure to read this post I wrote about things you should do when meeting someone overseas.
If you've decided to visit Morocco to meet someone (or you just happen to during your stay), be careful making friends too fast especially if you're alone. You will realize Moroccans are very friendly, especially men. Many times it's genuine but sometimes it's not. If something feels wrong, trust your gut.
It's also a good idea not to let on that you're alone. This isn't just true in Morocco but in general. If however, local women are friendly it's typically genuine. There aren't a lot of women out to scam other women tourists and many times they'll take you under their wing.
The Language Barrier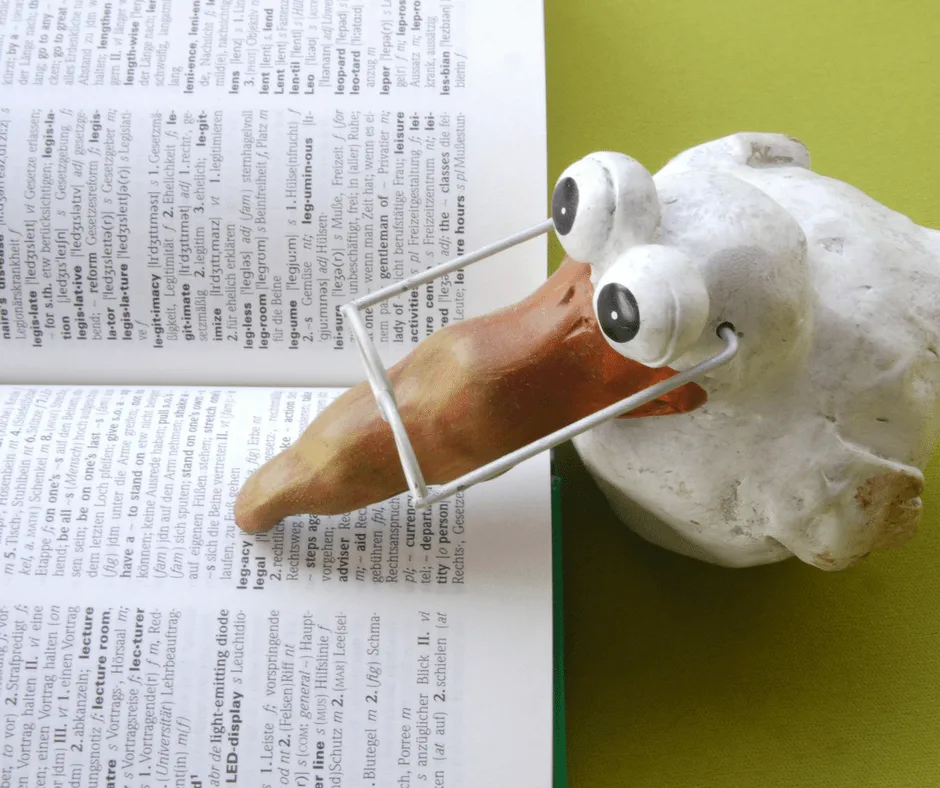 Ten years ago there was hardly anyone in Morocco that spoke English. Today more and more people do and it's possible that you'll make it your entire trip using English. That being said learn (and use!) some French and Darija (Moroccan Arabic).
You can start with this post on common greetings and another that I wrote pointing out how to talk about any food allergies you have.
One of my favorite phrasebooks is this one from Lonely Planet. It can be helpful and is small enough to carry in your purse.
Another tip? If you're lost see if you can find a woman to ask for help. They are much more helpful than the boys that either think it's funny to send you the wrong way or look at it as an opportunity to make some money. Most women won't speak much English so French will be your best bet if you don't speak Arabic.
Know not all people are bad. For every bad experience there are many more positive.
It may sound dire but in reality Moroccans are truly lovely people. There are unfortunately many people out to take advantage and make a quick buck or look for a way out (via a foreign spouse). Be open to experiencing Moroccan culture but use common sense and your experience will be memorable.