Get ready for sun and fun in our latest and most updated guide to the best waterparks in Morocco!
Waterparks in Morocco are typically open between April and October or November. You may be able to find hotels that have swimming pools open through the winter but typically not water parks. Entrance prices tend to be cheaper than in the US or Europe, so you have more bang for your buck, so to speak.
Do not expect to bring food and drink into a water park; most have strict policies on this rule.
We advise that you arrive early, particularly if you are in a large group. Most of the parks open by 10 am and busier crowded as the day goes on. By the afternoon, pools and slide rides can be chock-a-block. Trust us, if you arrive just before 10 am or even earlier during the high season summer months, you will thank us!
There are often good deals to be had online so check the water park's Facebook page and website. Height restrictions vary depending on the park, so be sure to check specific websites to make sure your younger kids aren't disappointed!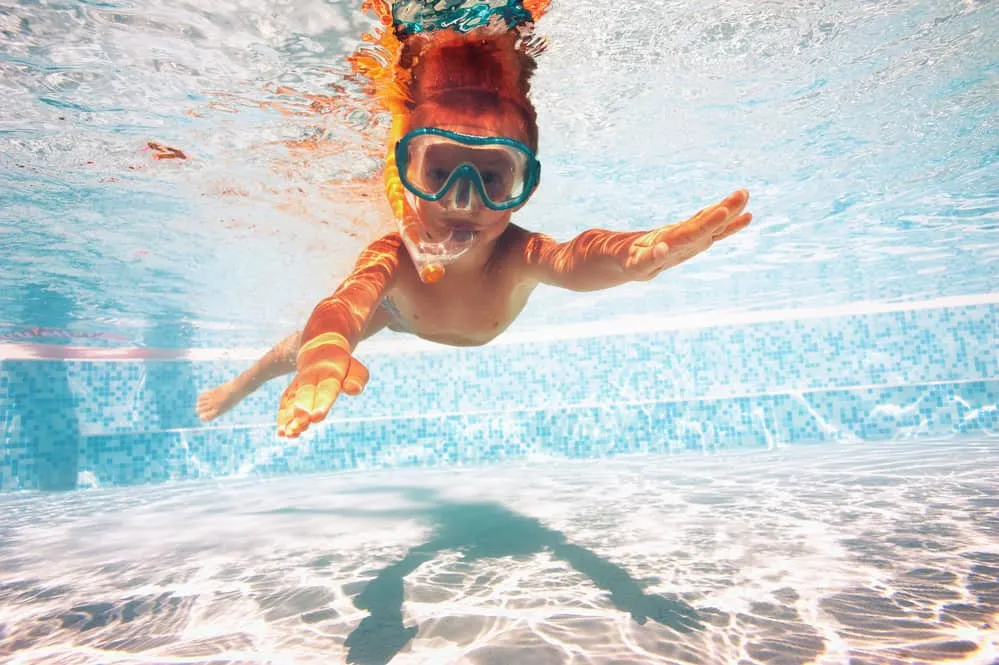 You may also want to check out their bathing suit policy. Many Muslim women especially have been disappointed to discover not all parks allow women to swim in burkini's (full body swimsuits).
And last note-the Moroccan sun can be relentless (and also deceivingly strong), so don't forget your sunblock, particularly for children. Hats and sunglasses and swim rash guards are also recommended.
Many of these waterparks also have the option to stay onsite. When this is available as an option, it is noted below.
Agadir
If you are in southern Morocco and spending some time at the beach in Agadir, perhaps consider a day at Atlantica Park. There are larger attractions for older kids as well as a fun setting for your little ones.
Imi Ouaddar (Aghroud), 27 km north of Agadir, 7 km north of Taghazout, Essaouira Road
Marrakech Water Parks
Perhaps not surprisingly Marrakech has the most water park hotels in the country. If you're visiting the area, especially in summer months it's worth considering these options even for a day.
A word of caution if you're looking to book your Marrakech stay in a water park hotel. Most are not near the city center and some are quite far away. Some hotels offer shuttles and some do not. Really look into what's available and what your plans are for your vacation.
With a layout that's more like a country club than a kid's fun park, Oasiria has a massive 10 hectares of lovely gardens eight different pools, 20 attractions, and several choices for supervised activities for little ones. The park also boats six restaurant choices, and a tranquil setting, which might be exactly what your family needs.
There is also a (shaded) lazy river and a wave pool for those who don't want so much adventure. Kids Club is available for children ages 6-12 so that parents can have a bit of time off! Convenient free shuttle from the main Jemaa El Fna square in Marrakech; also in Gueliz.
KM 4, Route d'Amizmiz, Chrifia
This waterpark is big on Europeans coming over for a package deal; over 253 large suites at the adjoining hotelwith parent's rooms separated by an alcove leading into the children's rooms. Set amongst a lovely park of flowers, fruit trees and shady palm trees, the park has over 19 swimming and sliding attractions for all ages.
There is even an 'adventure pool' for wee ones. You can just visit the waterpark for the day, but for day guests, there a separate entrance from the hotel.
KM Route 4, Amezmiz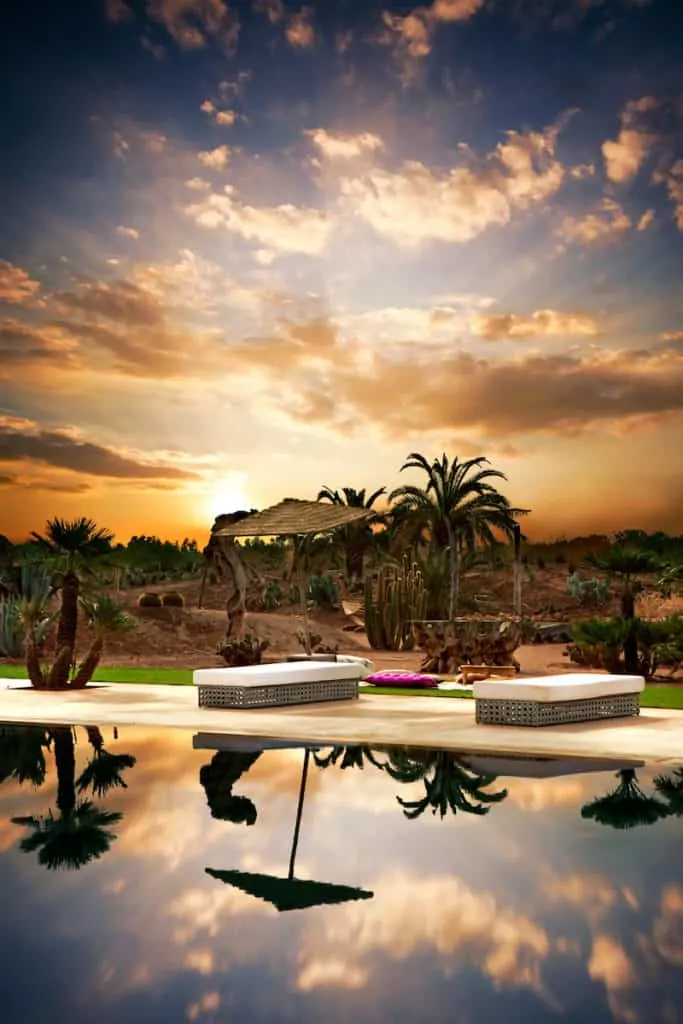 Hit the pool (choose from four) at the Labranda Targa Club Aquaparc near Marrakech Free miniclub for little ones between the ages of 4 and 12 years old. There is also a bevvy of outdoor activities during the day from beach volleyball, water polo, tennis, water aerobics, table tennis, and more.
In the evenings, there are fun activity choices including karaoke and games. The Marrakech Labranda site has the water park with slides, but Agadir also has a Labranda resort if you are seeking something more relaxed.
Douar Bouchareb Targa, 40000 Marrakech
Just about 20 minute's drive from the hustle and bustle of Marrakech's famous medina or ancient wall city is Aqua Mirage. With its Arabesque-inspired décor and lovely Moroccan mosaic tile on display throughout the resort, Aqua Mirage is a nice respite for a relaxing break with the family. Free wifi within the park. The rides range from easy to heart-racing, with names like 'The Space Bowl' or 'The Kamikazi'. 'The Small Cape Snake Dance' has guests shooting down in a small boat.
There are even toned-down water features, small pools and mini-rides for the wee ones. Fun and adrenaline for all! And for those parents who need a break from kid-duty, there is a Moroccan hammam + European spa on-site for some much-needed 'down time.'
Km 5, Route de Tahanaout Marrakesh 40065
If you are seeking an all-inclusive, family-friendly atmosphere, check out Marrakech's Aqua Fun Park. The park overlooks the famous High Atlas Mountains that gorgeously peek from behind the famous 'Red City' of southern Morocco. The park has pools and slides for the whole family as well as entertainment and music in the evenings. And it's huge!
Km 18, Route d'Ourika, Marrakech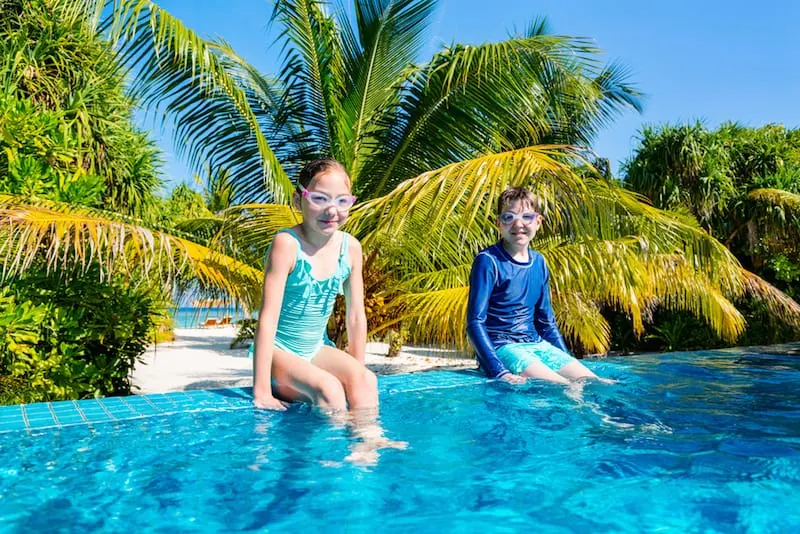 Central + Northern Morocco
Tamaris Aquaparc is a veritable fun-zone for kids of all ages and families alike. Whirlpools, waves, slides, rapids and more. There's a lovely lazy river, called a 'slow stream', well-maintained attractions (the crazy slides!) and the wave pool is nice for jumping. The setting of the park is green, lush, and shady; perfect for the hot summer sun! Opening on June 1st for the 2019 season.
Route d'Azemmour KM 15 Dar Bouazza
Aqua Pirate Mehdia Kenitra
Open from May to September from 11 am until 6 pm, Aqua Pirate is located on the quiet beach of Mehdia, near Kenitra, just north of Rabat, Morocco. Entry price is very reasonable and kids from younger ones to teens will certainly enjoy! The park is clean and efficiently-run, it's a great stop during the hot summer months.
Plage de Mehdia, Kenitra
Meknes
Aqualand is a relatively new water park (opened in 2018) and is just off of the auto-route at the entrance to the city of Meknes. Aqualand has everything for the whole family-the bigger slides and attractions for the adventure-seekers as well as the more tranquil waters for the faint of heart.
Sortie Ouest de l'Autoroute, Meknes
Fes
Conveniently just about 10 minutes outside of the city of Fes is Diamant Vert. The water park overlooks a lush forest and has several pool choices, two restaurants and kid's activities. A nice respite, perhaps, after the labyrinth-like maze of the Fes medina, or ancient walled city-it's the largest in the world! They do have bungalows onsite that you can rent if you want to stay overnight.
Route Ain Chqef, Fès 30000
Brand new! This park opened in June of 2019 and is just outside of the city. This is a waterpark and hotel located on the Mediterranean Sea. You can choose to stay overnight or come for the day. It also seems the waterpark as gone through some updates or renovations as the last time we were nearby there was quite a bit of construction happening.
Related Posts You May Want to Read
Where to Go Swimming in Marrakech
15 Swimsuits and Coverups Perfect for Morocco
What to Pack for Summer in Morocco