There is an incredible amount of stunning beauty in each one of these Moroccan coffee tables. After all my time in Morocco, the coffee table still tends to be one of my favorite pieces of furniture, as it can add both function and style to nearly any room in your home.
One thing that is important to note is that when it comes to Moroccan coffee tables, you will find a mixture of materials that are used. Wood, metal, and concrete are all popular choices in Moroccan decorating, and these materials are used liberally throughout each piece.
The fun thing about these tables? They aren't just another piece of furniture. They are more akin to artwork that can be used to create a focal point with functional decoration in your home.
Beautiful Moroccan Coffee Tables
This lovely Morrocan side table is the perfect addition to your home or office. One amazing feature is that the top of the table detaches and can be used a serving tray, which is a common Moroccan design. Plus, the detailing on the tray is stunning.
The combination of engraved brass and carved wood make this table perfect for decorating. This Moroccan coffee table will serve as both a conversation piece, as well as a functional tea table. It would make a fantastic gift idea too.
This hand-painted Moroccan table is seriously beautiful. Greens, blues, pinks, and yellow go amazing together. The intricate design and the taller height make it ideal for your bedroom or even your living room.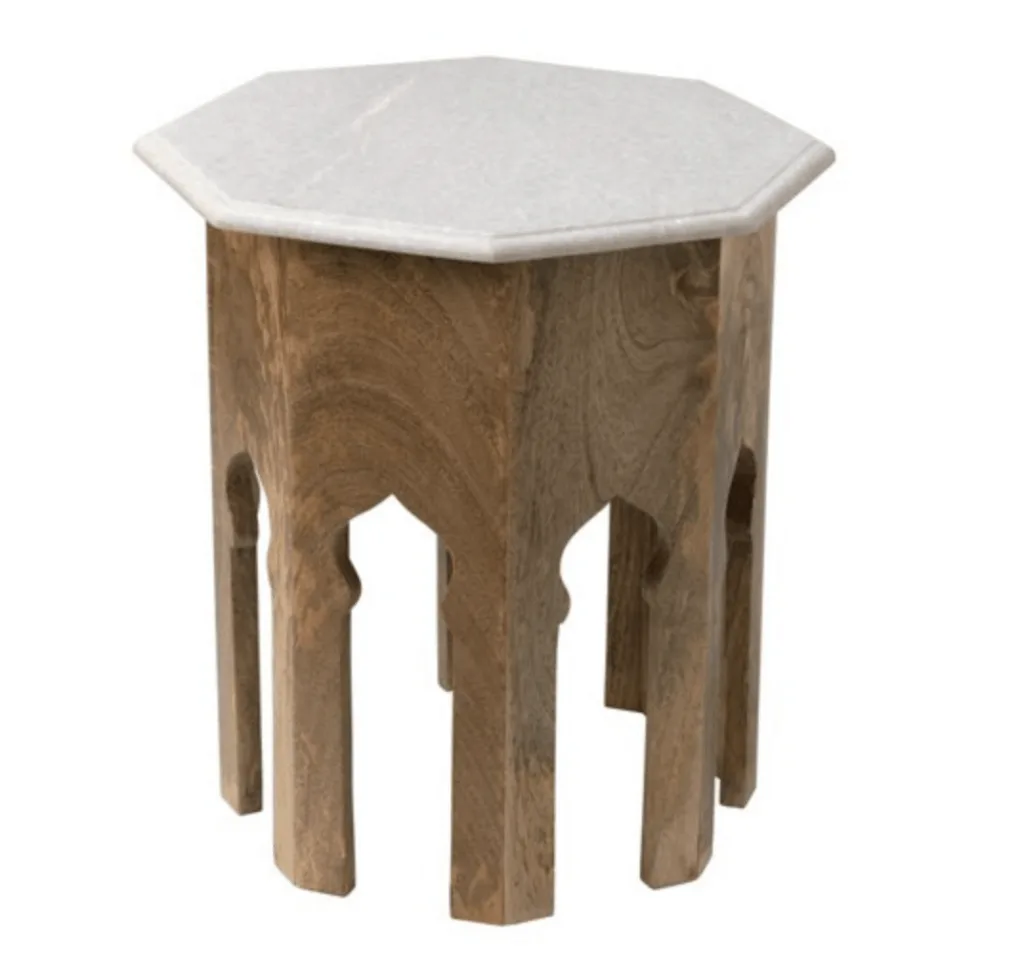 This is a gorgeous side table with carved wooden arches in the base and a marble top. It screams Moroccan design and would look good in a variety of different home types.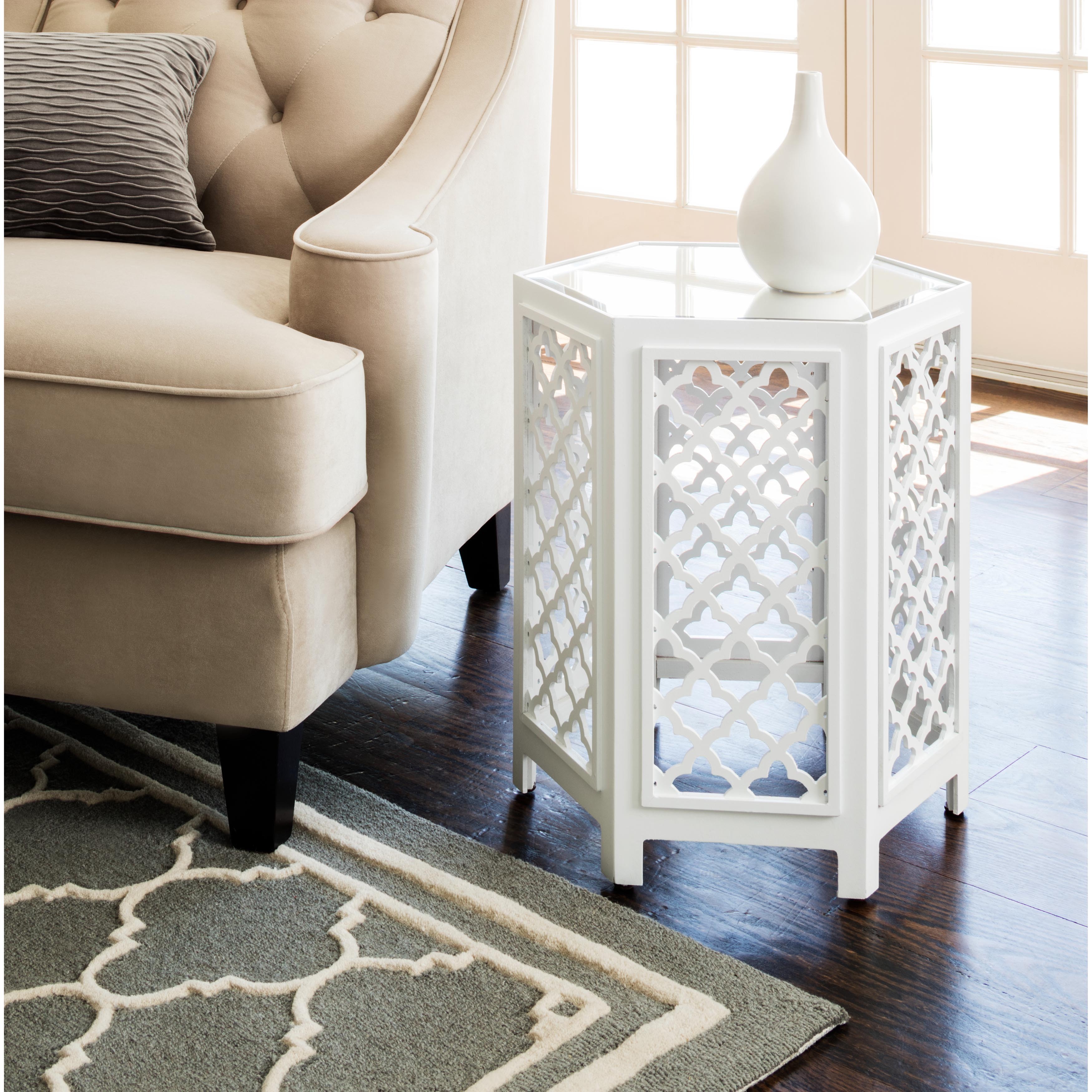 This not only is a cute, white end table but comes fully assembled! All you have to do is take it out of the box and put it in the perfect corner of your home.
Talk about a statement piece, this Moroccan coffee table is certainly one! Made from hammered aluminum with a shiny silver finish, it's sure to become a conversation in and of itself!
This piece is a bit different from your traditional Moroccan coffee table. It's made of wood with a slate top that has a variety in pattern with tiny tiles. Each one looks different, and this could be an excellent way to blend a masculine style along with a feminine one. 
I love everything about these Moroccan metal side table. They can be used indoors or outdoors (if you have an outdoor living area) and are a delicate design but certainly stand out!
If you're looking for a simple, round coffee table like is commonly found in Moroccan homes, this may be an option for you. While it is set a bit lower than in Morocco it's a good size – not too small and not too big.
If you are looking for a way to add a touch of exotic boho flair into your home, this piece is worth considering. This Moroccan coffee table may especially appeal to those with young children, as it's a round table—no sharp corners for little ones to harm themselves!
For those home decor enthusiasts that love the farmhouse trend, this antiqued coffee table may be just the thing to add a bit of exotic flair. This wood top contrasts perfectly with the white patterned base, making a piece that adds a bit of something unique to your living room. 
I hope you have loved all of these Moroccan coffee tables as much as I do. Each one is beautiful and offers something different that can be layered into your home. Add them and enhance your decorating easily.