If you are looking for a low commitment, low-cost way to transform any space, look no further! Pillows, particularly Moroccan pillows, are the
perfect
way to turn an everyday armchair until a romantic, trendy piece.
Plus, you won't believe how gorgeous these Moroccan pillows are! Add them to your sofa, chair, bed, or anywhere else you think they would look great. Each design offers beauty and is sure to bring a smile to your face when you see them.
Without a doubt, any of these Moroccan pillows will enhance and complete your decorating.
Stunning Moroccan Pillows
You will be surprised by how much beauty adding some pillows will do for your space. It's the little things that add up and make the most significant impact. In many cases, the pillows will be a focal point in the room. I hope you love these Moroccan pillows as much as I do.
This is a really lovely square Beni Ourani style pillow. With a higher pile shag and geometric black and white design it will compliment any home design. Mix with some patterned and colored pillows for a varied look.
I adore this pillow for its colors and also for the mixed materials. A fun addition to a living room or even for a dorm room. With a chic boho feel and Moroccan inspired elements it's my favorite!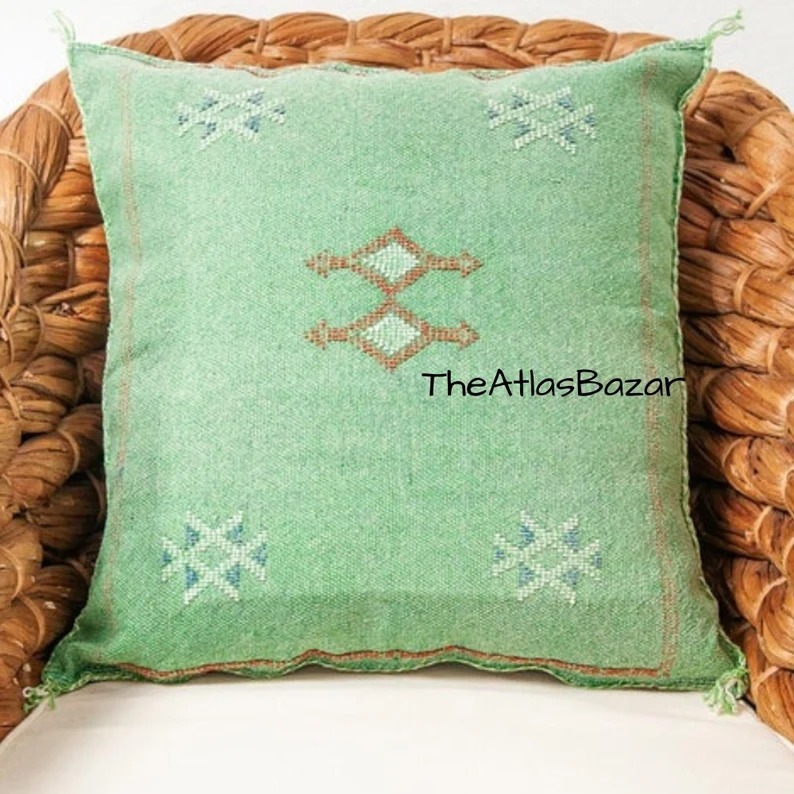 Green kilim pillows with a simple motif. They are 18″x18′ in size ideal for a couch. They are handmade in Morocco but do not contain the insert you can either insert your own pillow or stuff them. They do have a zipper closure.
A Moroccan inspired design mixing geometric striping with tufted "rug like" designs this is a modern pillow that works with multiple color palettes and home design styles.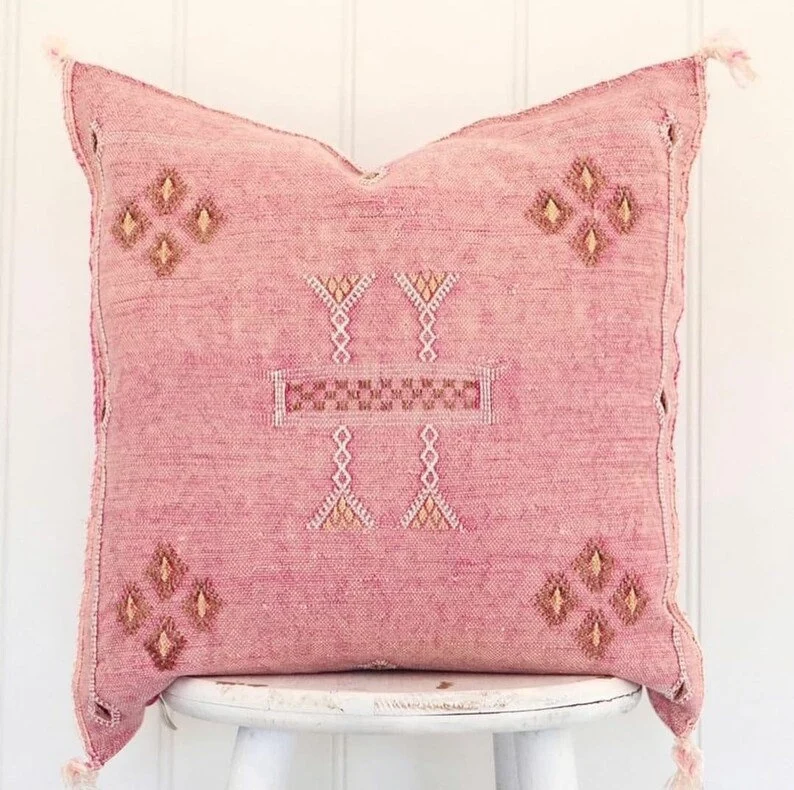 Kilim design pillows are very popular and you can find these in several different colors from Overstock. This particular pillow is also hypoallergenic.
Choose from 4 different color choices with this pillow. Each one is bold, beautiful, and chic! The mud cloth pattern comes from West Africa however is common to see now in Moroccan markets and as a part of home motif.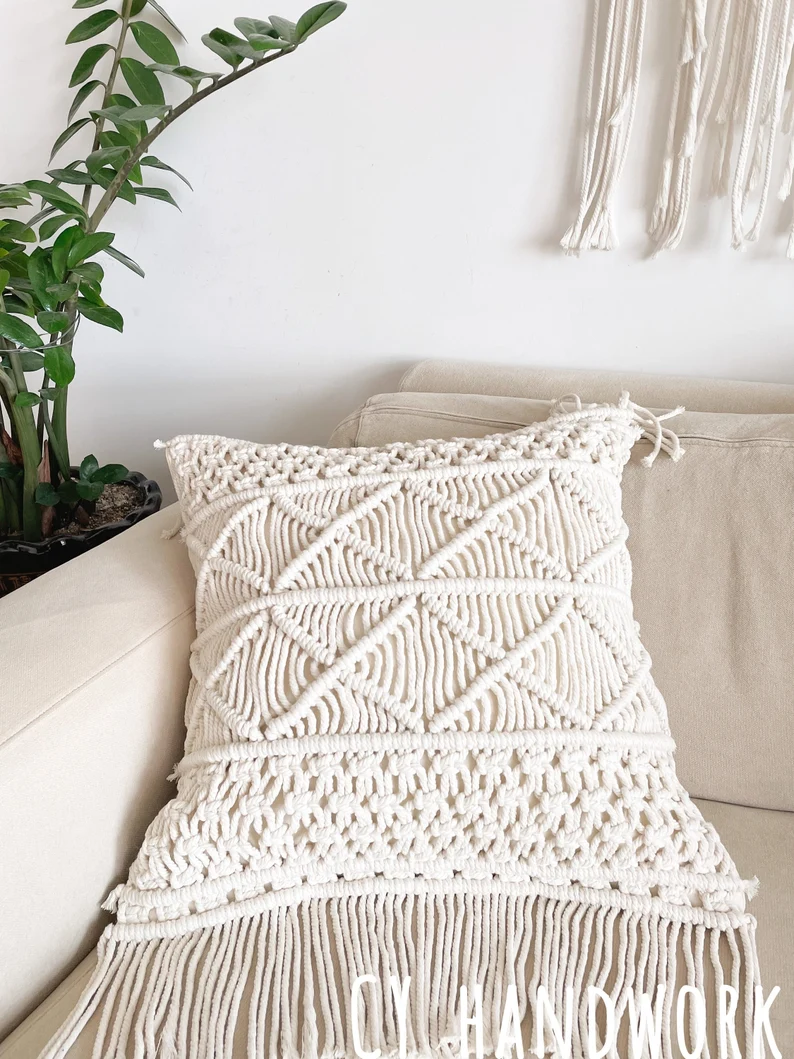 Another non-traditional Moroccan style but in line with a boho feel. I know you aren't supposed to have favorites, but
if
I was allowed to, this might be it. The fringed edges are a perfect addition to the modern boho macrame style. You will notice that the macrame was done by hand, and it's positively stunning.
This super simple design is easy to incorporate to any room. The tassels are a fun touch. Stack several of these or mix and match with other Moroccan inspired pillows.
These black and white pillows are available in a square or lumbar style. Available in 9 colors. With an invisible zipper for easy removal and cleaning.
Which one of these Moroccan pillows are you most excited about? Stock up on your favorite styles and have fun adding a touch of Moroccan flair to each and every room in your home.