When most people think of a Moroccan boho kitchen style, they might imagine a carefree and relaxed vibe with natural materials, earth tones, and eclectic accents. It's a dreamy, eclectic style that allows you to express your personality and create a space that feels like home.
Boho style is associated with artists and a worldly lifestyle. The main characteristic of boho style is that it's natural, colorful, and eclectic. Boho style can be achieved by mixing different textures, patterns, colors, and furniture pieces.
If you're drawn to the boho aesthetic and want to incorporate it into your kitchen design, there are ways to do that.
Here's everything you know about how to create a boho kitchen you love spending time in!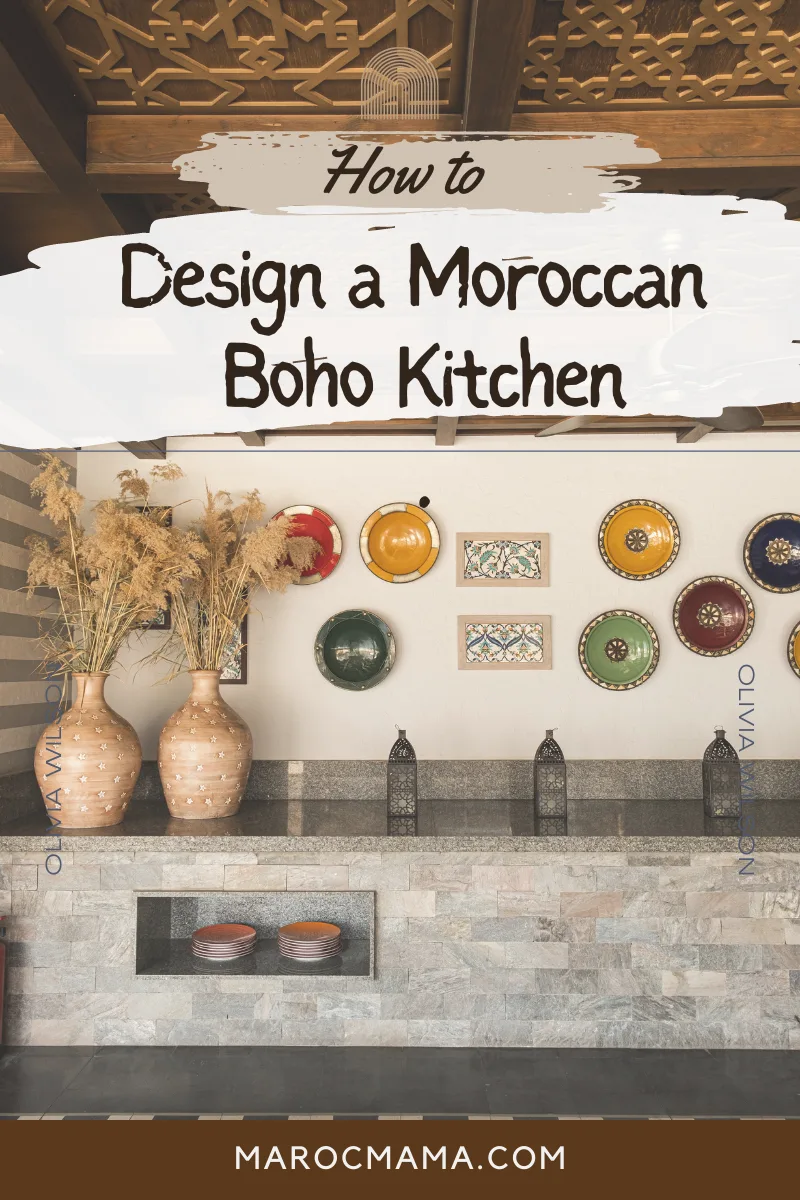 Choosing Colors for Your Boho Kitchen
When it comes to boho style, there are a lot of options when it comes to choosing colors. You can go for earthy tones, bright and bold hues, or a mix of both.
Rich and vibrant colors are always a good choice for a boho kitchen. Think about incorporating jewel tones like emerald green, royal blue, or ruby red. These colors can be used on the walls, cabinets, or as accents.
If you want to stick with more neutral colors, that's okay too. Beige, cream, white, and gray are all good choices. These colors can create a calming and serene space. You can always add pops of color with accents and accessories.
Choosing Cabinets and Hardware for Your Boho Kitchen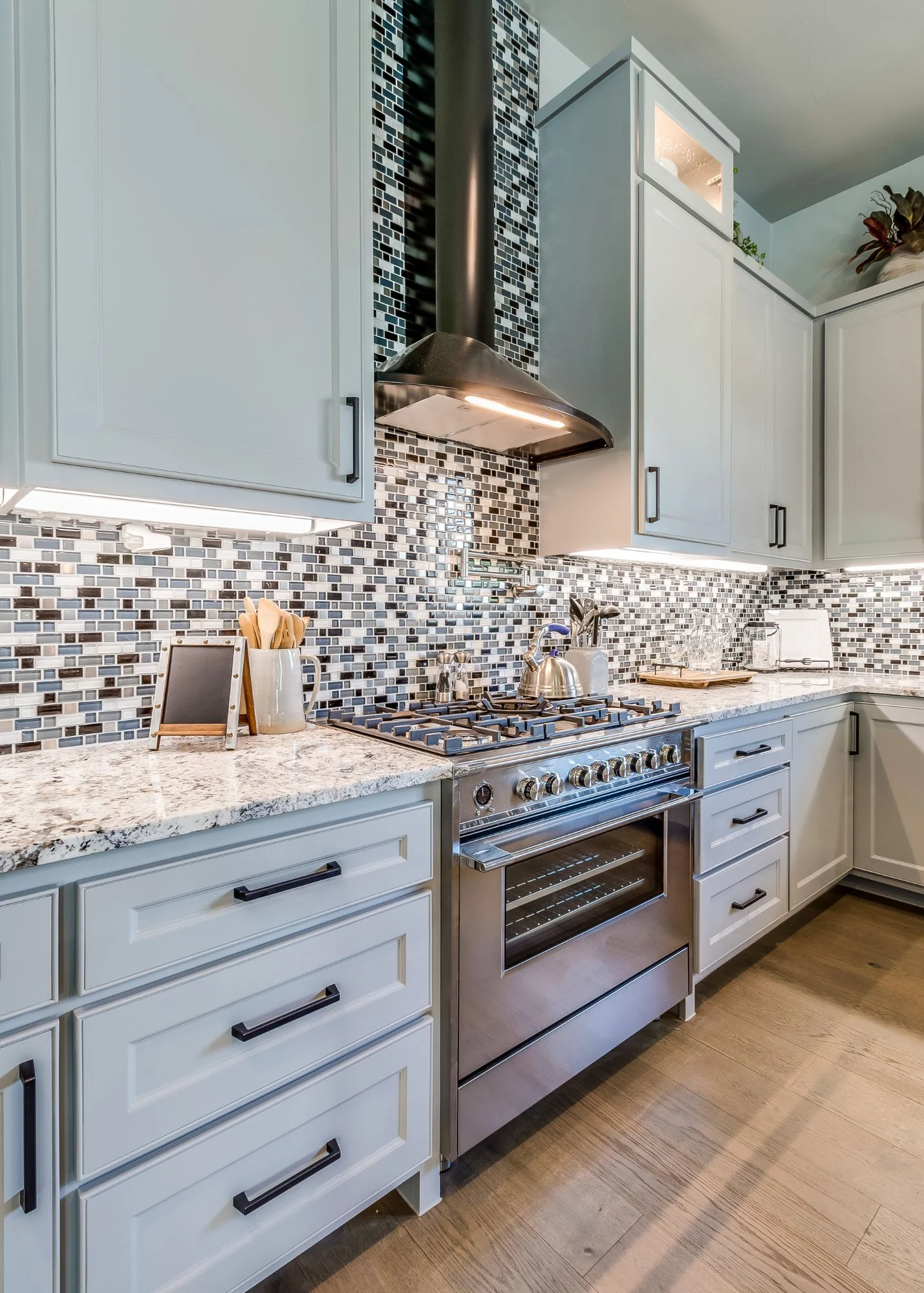 When it comes to cabinets, you have a few different options. You could go for shaker-style cabinets in a wood tone.
Hardware is a great place to add eclectic whimsy – crystal or glass knobs in a bright color or metal handles in an unexpected shape would be perfect.
Boho Kitchen Flooring
Flooring makes one of the biggest impacts on the overall feel of a space. For a boho kitchen, you want to choose flooring that's natural and has some texture to it.
Wood floors are always a good choice, especially if they're in a lighter color. You could also go for tile flooring that looks like wood. Stone or concrete floors are other options to consider.
Rugs are also a great way to add texture and color to a space. Look for rugs made of natural materials like wool or jute. Or, choose a vintage rug with a colorful or intricate pattern.
Choosing Appliances and Fixtures for Your Boho Kitchen
When it comes to appliances and fixtures, the boho style is all about mixing and matching. You can mix metals, like brass and copper, or opt for a more eclectic look with different textures and finishes.
It's also common to see vintage-inspired pieces in a boho kitchen. This could be anything from an antique-style stove to a farmhouse sink.
If you want to stay true to the boho aesthetic, make sure your appliances and fixtures reflect your personal style. Don't be afraid to mix and match different pieces until you find a look that you love. Boho style is never matchy-matchy.
Boho Kitchen Storage
Boho style is all about creating a space that feels warm and inviting. This means adding plenty of storage for all of your things but doing it in a way that doesn't feel too cluttered or busy.
One way to add storage in a boho kitchen is to use open shelving. This allows you to display items like dishware, glassware, and cookbooks while still keeping the space feeling open and airy.
If you prefer closed storage, consider using cabinets with interesting details, like glass doors or brass hardware. You can also use baskets or bins to store items out in the open.
Housewares for Your Boho Kitchen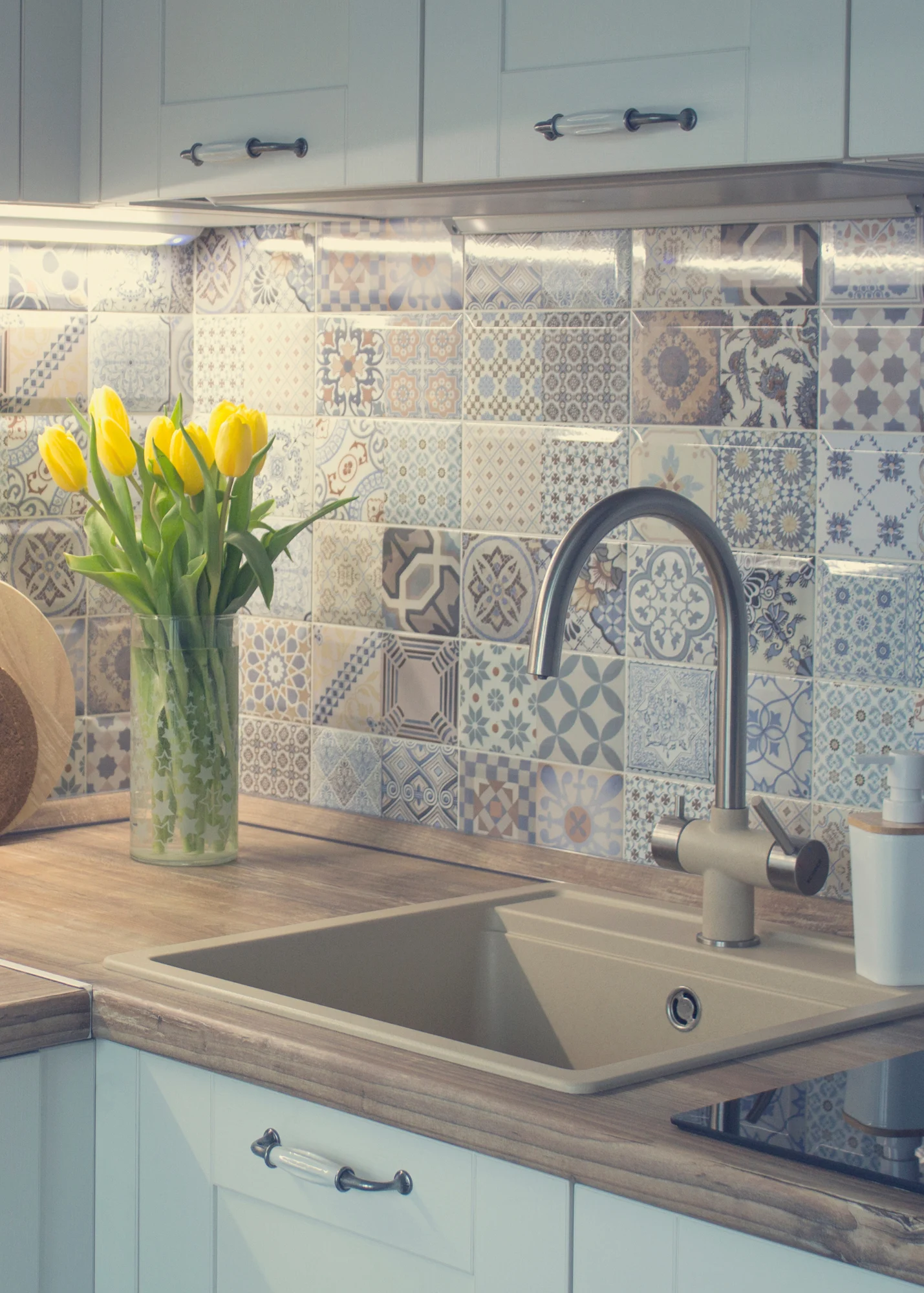 When it comes to choosing housewares for your boho kitchen, there are no rules. You can mix and match different patterns, textures, and colors to create a unique look.
It's common to see vintage-inspired pieces in a boho kitchen, like glass jars, enamel pots, and antique dishware. Wooden utensils and bowls would also fit well.
A few items to consider include:
A vintage tea kettle or coffee pot
An antique scale
A set of mismatched glasses
Herbs and spices from all over the world
Unique mugs and coffee cups
Dishware from different places around the world
Jewel accented flatware
Decorating Your Boho Kitchen
The boho style is all about being eclectic, so don't be afraid to mix and match different pieces when it comes to decor.
Rugs, throws, dish towels, and curtains are all great ways to add color and pattern to the space. You can also use plants, both real and artificial, to bring a touch of nature into the kitchen.
Beaded curtains, vintage wall art, and global-inspired textiles are all perfect for a boho kitchen. Get creative and have fun mixing and matching different pieces until you find a look that you love.
As you travel, consider souvenirs that would be at home in your boho kitchen. Choose beautiful pieces that you can actually use – it will bring back fond memories every time you're cooking.
Creating a Boho Dining Area
Centerpieces are a great way to add a touch of boho style to your dining area. Look for vintage vases, baskets, and jars to fill with fresh flowers or greenery. Candles are also a great choice – arrange them in different heights for a more dramatic look.
For a truly unique table, consider using a piece of reclaimed wood or an antique door as a tabletop. You can also use a tablecloth or runner to add color and pattern.
When it comes to choosing a table and chairs, look for pieces that are unique and full of character. A vintage table with mismatched chairs would be perfect.
You can also use different types of seating, like benches or stools. This is a great way to add extra seating without making the space feel too crowded.
Boho kitchens are all about creating a warm and inviting space that reflects your personal style. By following these tips, you can create a dreamy kitchen that you and your loved ones adore spending time in.
More Boho Inspiration for Your Home
Moroccan Boho Macrame Rainbow Craft
Small Moroccan Rugs for Small Spaces
The 5 Best Moroccan Cookbooks You Need for your Collection
Be a part of the MarocMama family!
Do you want access to all things MarocMama? Join our community of readers to get updates on new posts, inside information that won't go on the blog and so much more!
Sound good? Pop your email below and you're in!