When it comes to easy Arabic recipes (or Middle Eastern recipes) can it get any easier than dropping ingredients into a slow cooker and pushing on? Not really unless you're picking up a tub of hummus and some bread – and hey no judgments here!
It took me a long time to get my husband on board with the slow cooker, and to be honest he'd still prefer everything cooked by hand over the stove, the way his mom and sisters do. But, let's face it. I'm not them and usually don't have the time or patience to do that every day.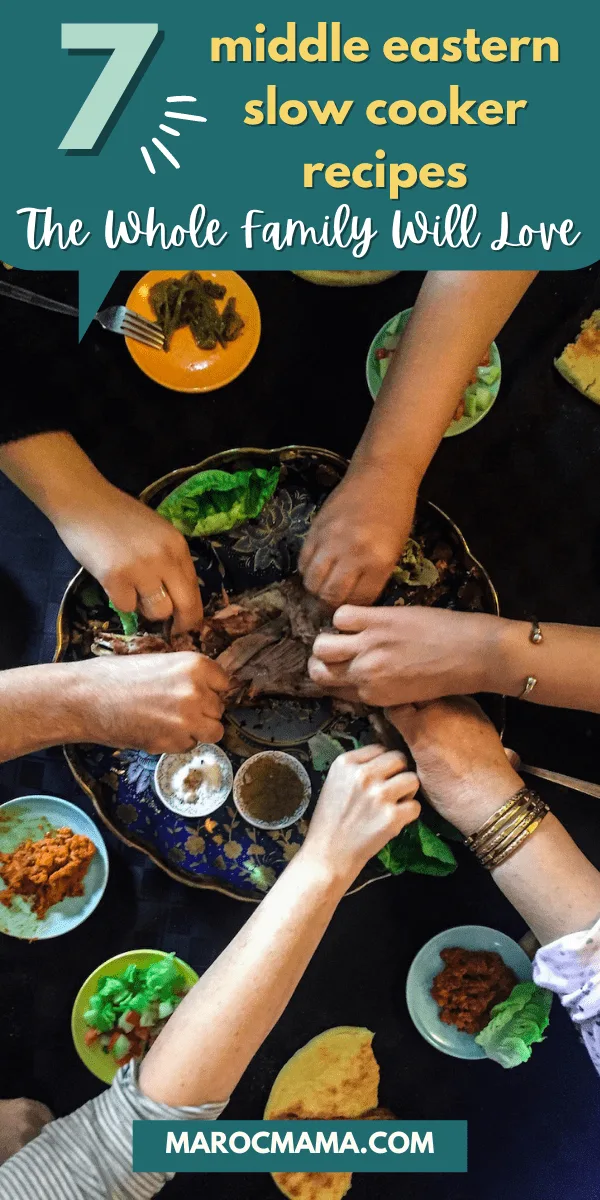 Using the slow cooker saves me loads of time and let's me make an actual meal when I've got 100 other things to do during the day.
A lot of Middle Eastern recipes can be easily adapted for the slow cooker. They're traditionally made in a way that favors long, slow cooking over low heat. The difference is we now have an amazing tool to help us!
So if you're looking for a yummy dish that will make your family happy, keep reading and then whip up some Arabic rice and grab some bread because dinner is done!
Middle Eastern Slow Cooker Recipes