There's nothing better than a home-cooked Arabic dish. But the reality is not many of us have the time to create these dishes on a daily basis. That's why an Arabic instant pot recipe is exactly what you need. I'm always on the hunt for an easy Arabic recipe so putting together this list was just what I needed.
Whether you have an instant pot already and are looking for new recipes or it's something that you're considering adding to your kitchen arsenal it will become a favorite tool in no time. I often use a regular pressure cooker to make these as well, just with a bit of added time.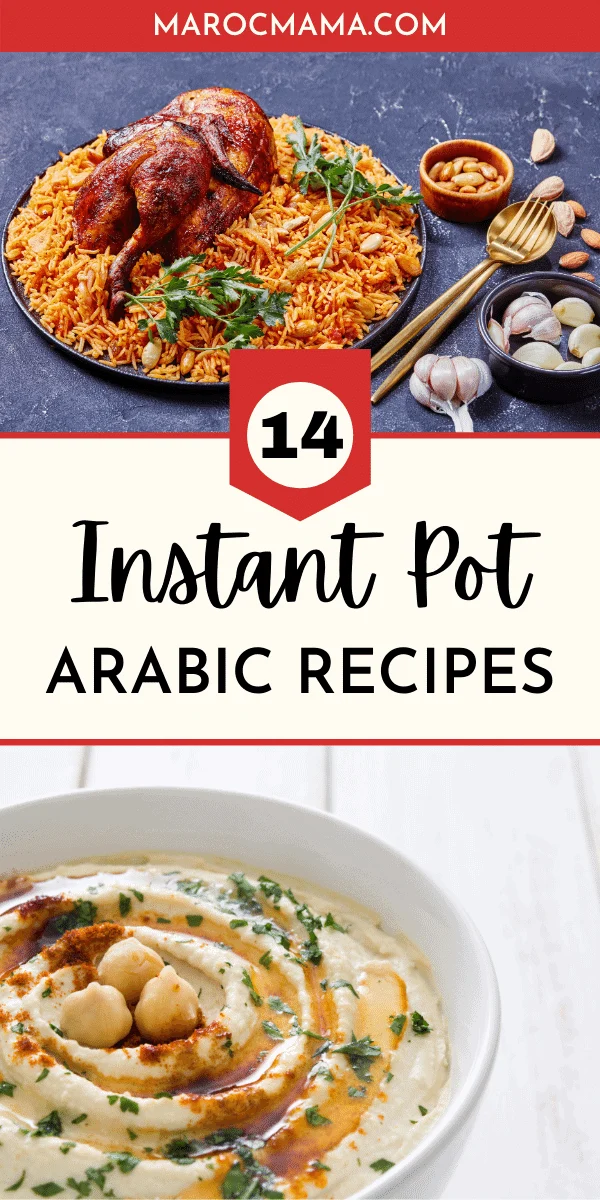 Arabic Instant Pot Recipes
Don't have an instant pot yet?
If you're on the fence about purchasing an instant pot here are a few reasons why I like them.
You can cook dishes in a fraction of the time they normally would take. This is especially true for things like meat dishes.
it has a saute function so you can brown things in the same spot as they'll be cooked.
It doubles as a pressure cooker and slow cooker eliminating an additional appliance.
Check out these models if you're planning to add an instant pot to your kitchen.